Chilo's Mexican Grill in Crystal Lake happened to be nearby, and it seemed like a good night to stop in. My dinner companion confirmed my suggestion, saying he had been there before and enjoyed it. Choice made.
We masked up and walked into the small, box-shaped restaurant illuminating the dark night sky with neon fixtures in the windows.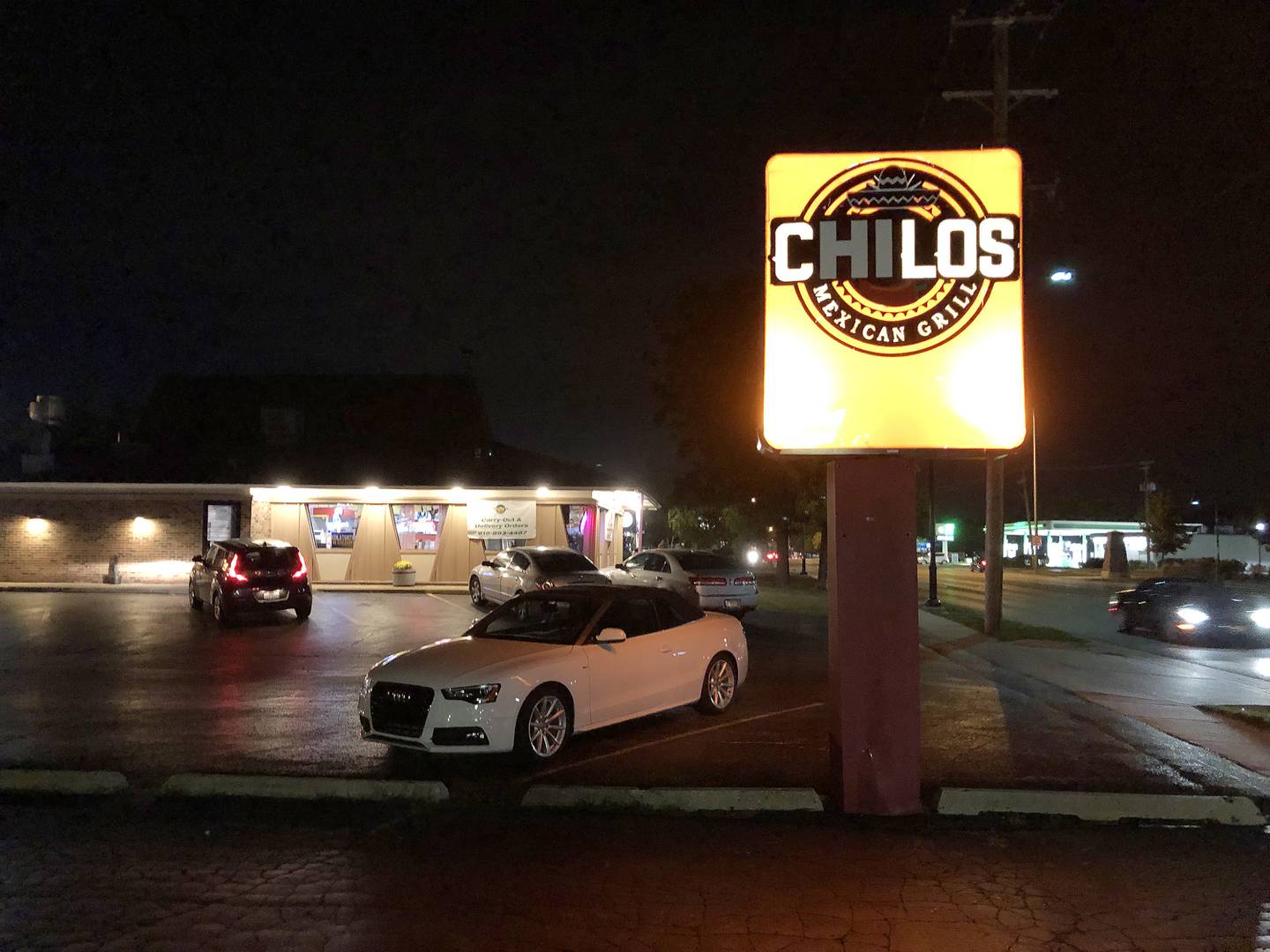 An employee immediately greeted us as another server rushed by with a basket of bottomless chips and salsa for customers sitting by the window.
A small bar is to the left of the entrance, and booths are separated by clear plastic dividers clearly made for the pandemic.
The corner table seemed like a cozy place to sit and enjoy our meal, with enough privacy and quiet to continue our conversation. We sat on the comfortable, riveted furniture nestled among four televisions and Mexican artwork, while we stared at the menus trying to figure out what would satisfy our taste buds.
Everything on the menu looked and sounded delicious. It was a hard choice to make, especially since we both love Mexican food, so we decided to share combination platters number one and two to get a wider sampling of Chilo's many offerings. The combination platters cost $13 each, and were a good value.
On my platter, a tamale wrapped in its corn husk sat next to a deep-fried corn tortilla bowl containing refried beans sprinkled with cheese, a fried poblano pepper smothered in red sauce topped with cheese, a heaping serving of orange rice, and a Mexican-style beef taco, garnished with a dollop of sour cream.
My companion's equally appealing platter held a Mexican-style steak taco, a cheese enchilada, a tostada piled high with ingredients, and the same deep-fried tortilla bowl filled with beans.
We sampled each others' options and have plenty to report back on.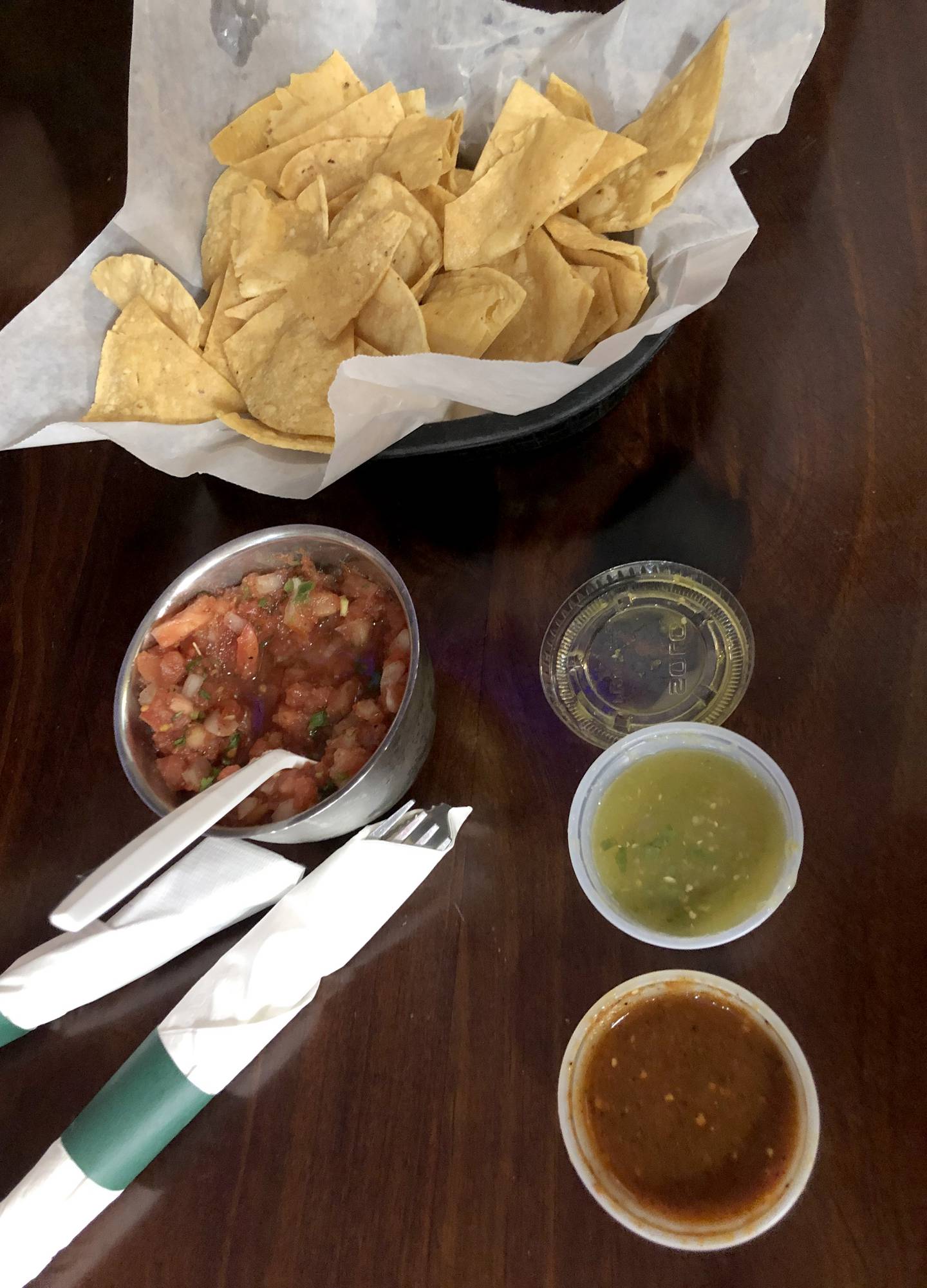 The steak taco's tender meat was flavorful and paired well with the intense cilantro and onions topping it.
The fresh, hot tamale was relatively spicy but not as hot as the three salsas served with the bottomless tortilla chips. The tamale had a couscous-like texture.
The folded cheese enchilada, covered in a red tomato sauce with a decorative white swirl on top, packed a lot of taste. Conversely, it was tricky to gracefully consume the tostada, its crispy, flat shell topped with ingredients over an inch high.
A favorite part of my platter was next – a roasted, mild poblano pepper topped with a red tomato sauce and cheese. Though I had expected it to be spicy, it was anything but. Had my eyes been closed and this were placed in front of me to eat, I would swear it was eggplant Parmesan. The taste and consistency of it mimicked the classic Italian delicacy almost perfectly.
Our refried beans were silky smooth, and the orange rice lent a beautiful splash of color to decorate the vibrant dish.
Overall, the two reasonably priced combination platters offered enough food to fill us and give us a box to take home for later snacking.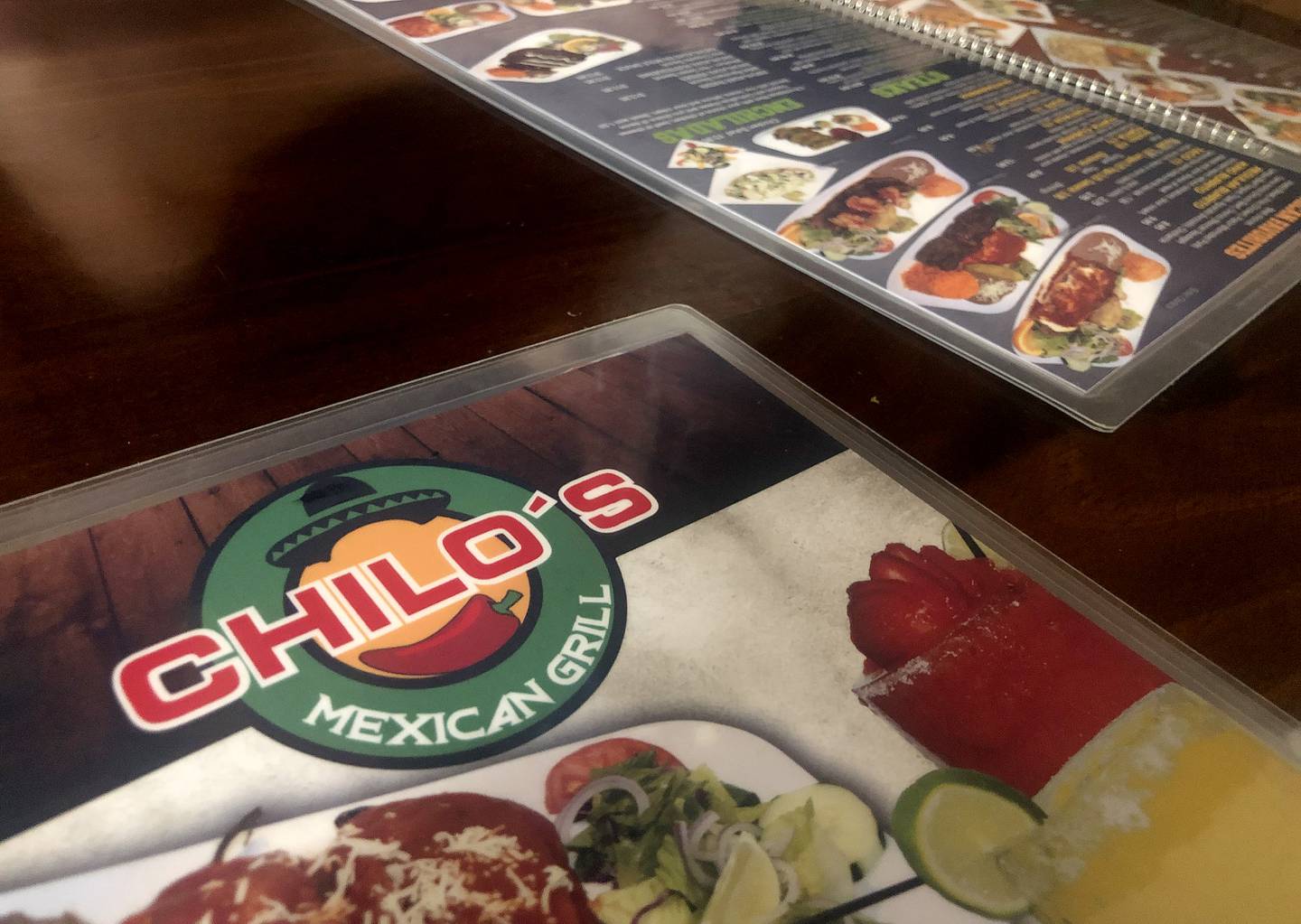 The service was phenomenal, with a friendly, welcoming server who helped me identify the various items on our platters.
• The Mystery Diner is an employee at the Northwest Herald. The diner's identity is not revealed to the restaurant staff before or during the meal. The Mystery Diner visits a different restaurant and then reports on the experience. If the Mystery Diner cannot recommend the establishment, we will not publish a story.
IF YOU GO
WHAT: Chilo's Mexican Grill
WHERE: 282 W. Virginia St., Crystal Lake
PHONE: 815-893-4487
INFORMATION: facebook.com/chilosmexicangrill