Whether you're cruising down the Fox River on a boat or driving along Route 176, Burtons Bridge spanning the waterway is a landmark worth stopping at, with several watering holes near the crossing offering good times, drinks and eats.
One of them is Riverside Pub, and it was great to head back after owner Beverly Earley earlier this year discussed worries about the future of the pub, the Northwest Herald reported. She closed it temporarily last winter when a stricter set of COVID-19 mitigations came into effect.
Since the reopening, Riverside Pub's food is as good as ever, and if you're inclined to check it out, the place's Sunday special is something to aim for, as we discovered.
That dish, a Malibu chicken sandwich, was a highlight, but first we began with the pub's starter combo ($14.95), which allowed us to pick a few different appetizers to try all at once.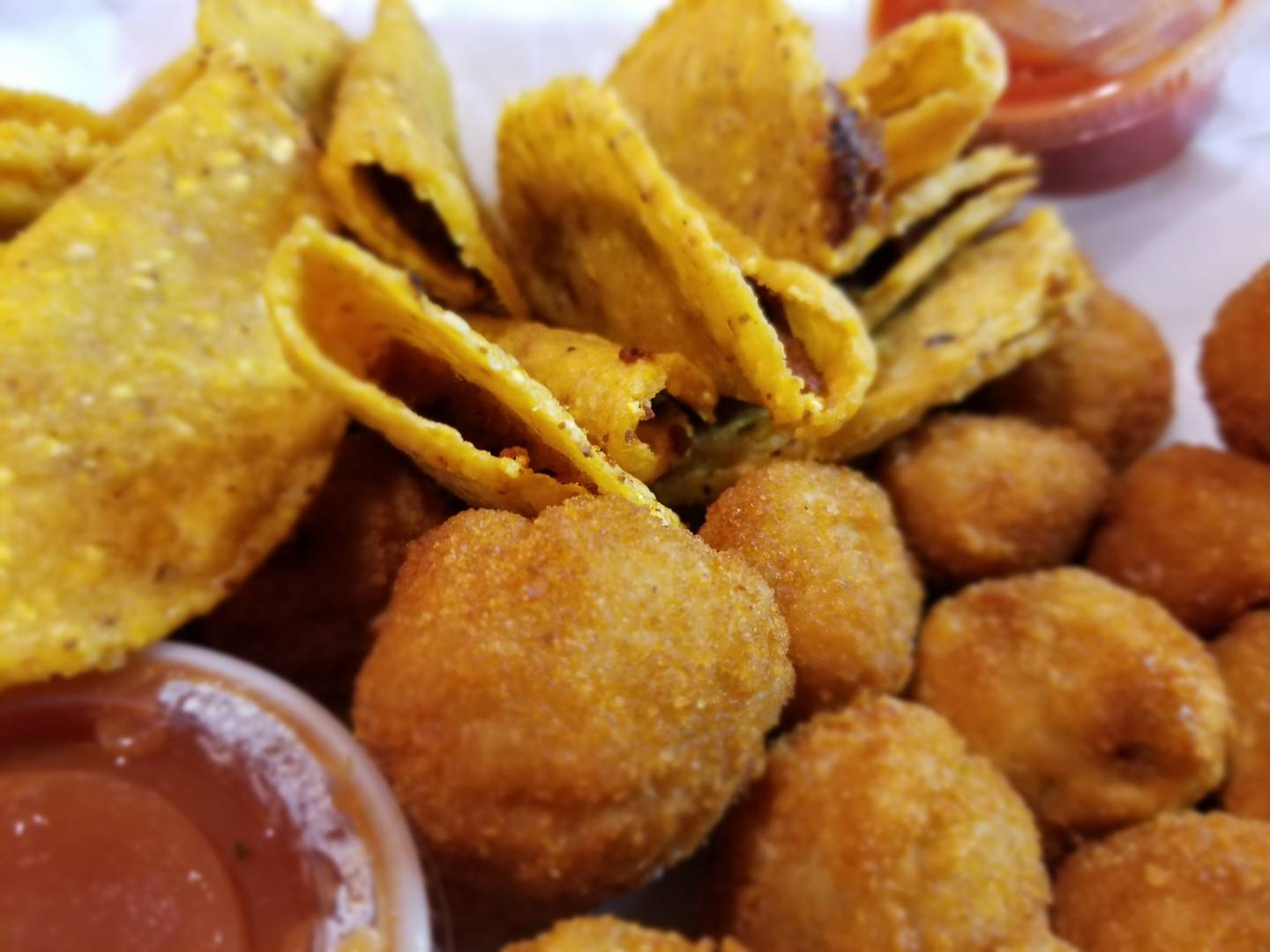 We opted for a serving of chicken wings cooked in sweet barbecue sauce, along with some mini tacos and fried mushrooms.
The mini tacos and fried mushrooms were the perfect crunchy treats to warm us up for some absolutely enormous sandwiches.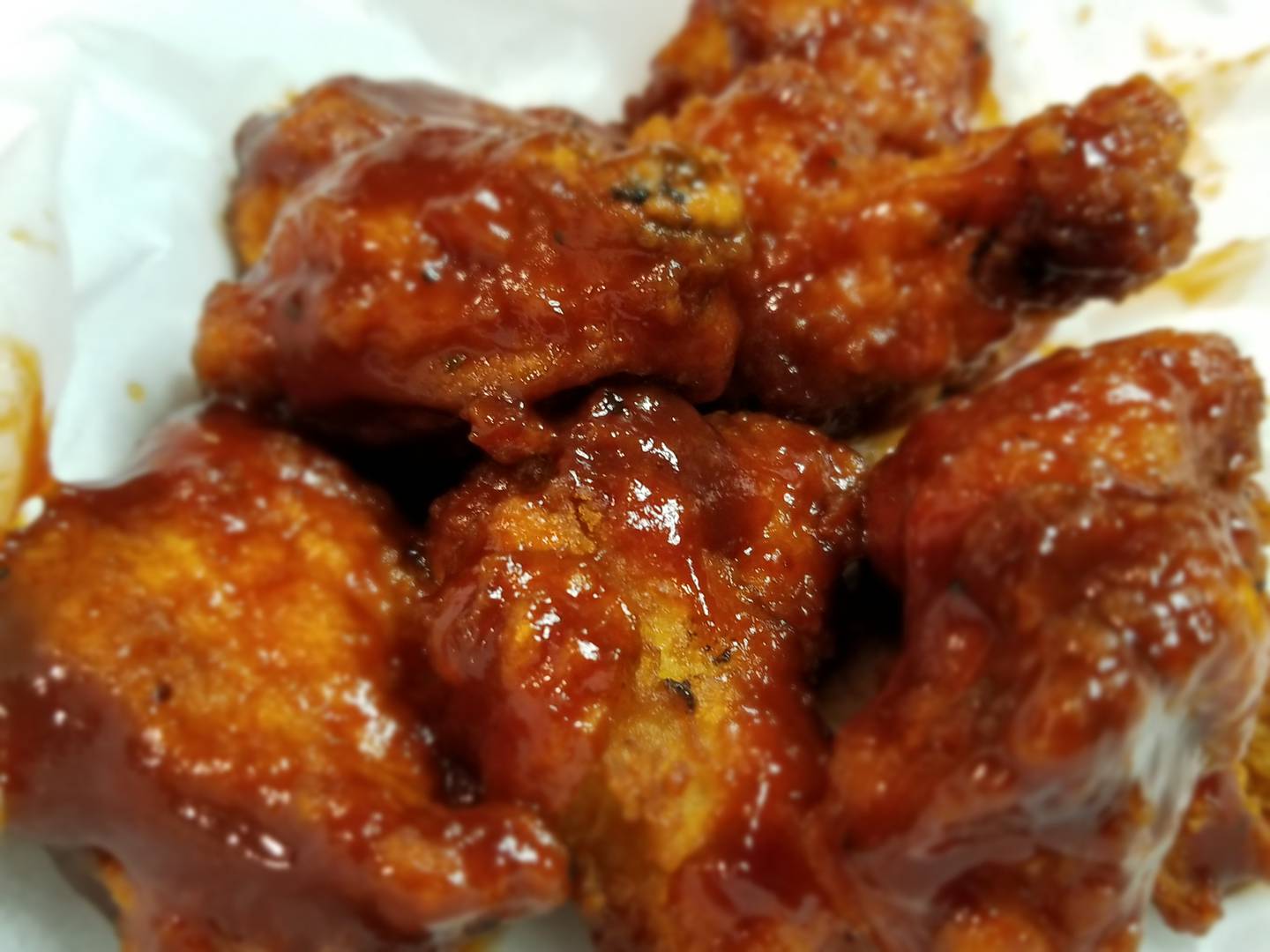 And the wings were a standout. The meat slipped easily off the bone, and the sweet barbecue sauce topping was mild and delicious.
Next, it was time to give the special a try. The Malibu chicken sandwich, at $8, was certainly a good price for a special, considering this item delivered layer upon layer of savory flavor.
The buns Riverside uses are soft and tasty, but they aren't fragile and can absorb a ton of flavor from the rings of pineapple stacked atop cheese melted over a generous helping of ham with chicken breast on the bottom. It all adds up to a delectable fusion for the taste buds.
This sandwich is filling, and I couldn't finish it in one sitting after taking up a bit of space with the wings, with more still to sample.
My companion diner tried the Cuban sandwich ($13.95), which also turned out to be a great recipe.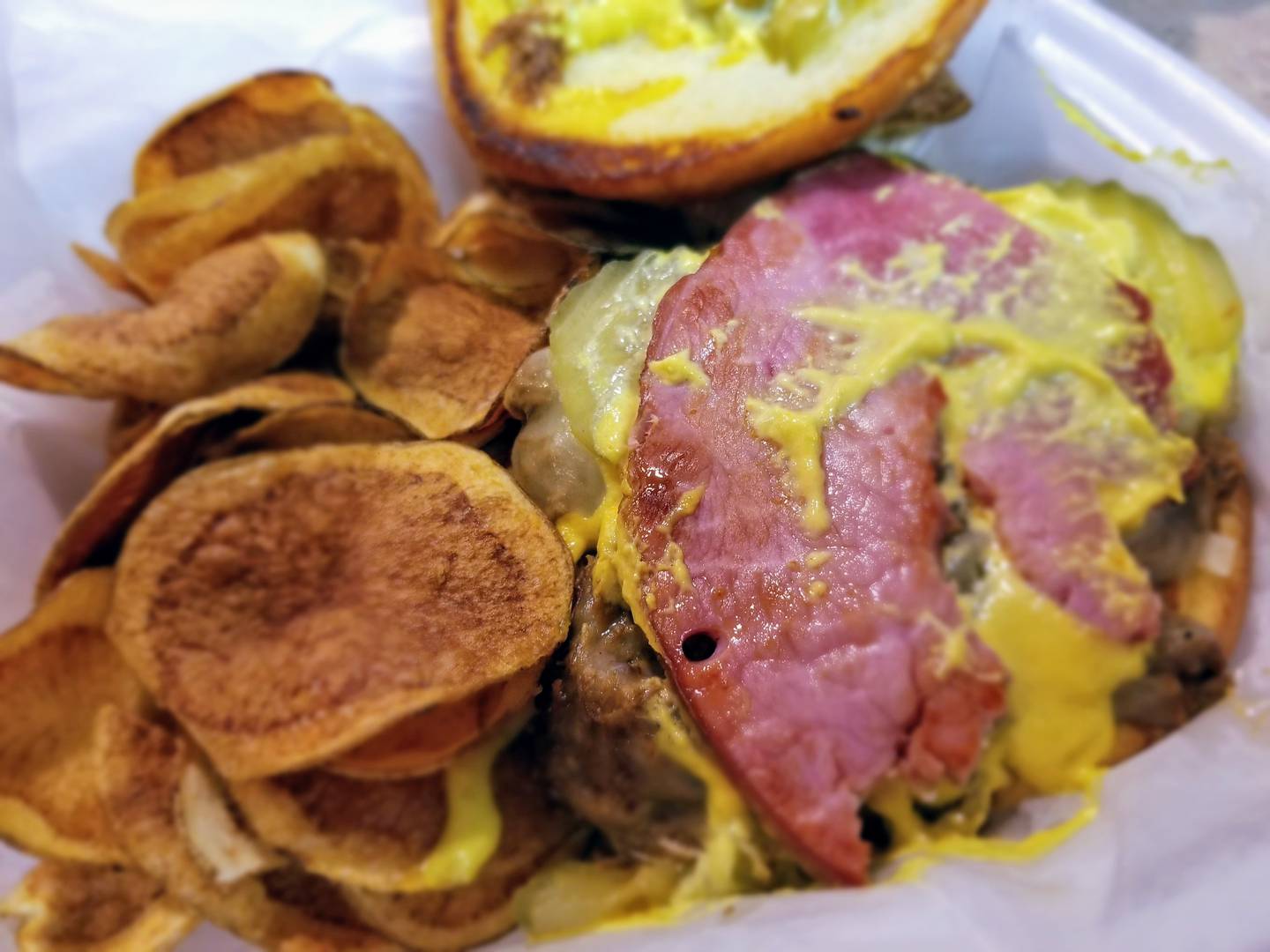 It came with a huge scoop of shredded pork as its base, and a big slice of ham on top, along with crunchy pickles that served as a perfect complement for the meat and cheese.
We both wanted to try the classic burger ($10.95) at Riverside, and we're glad we did.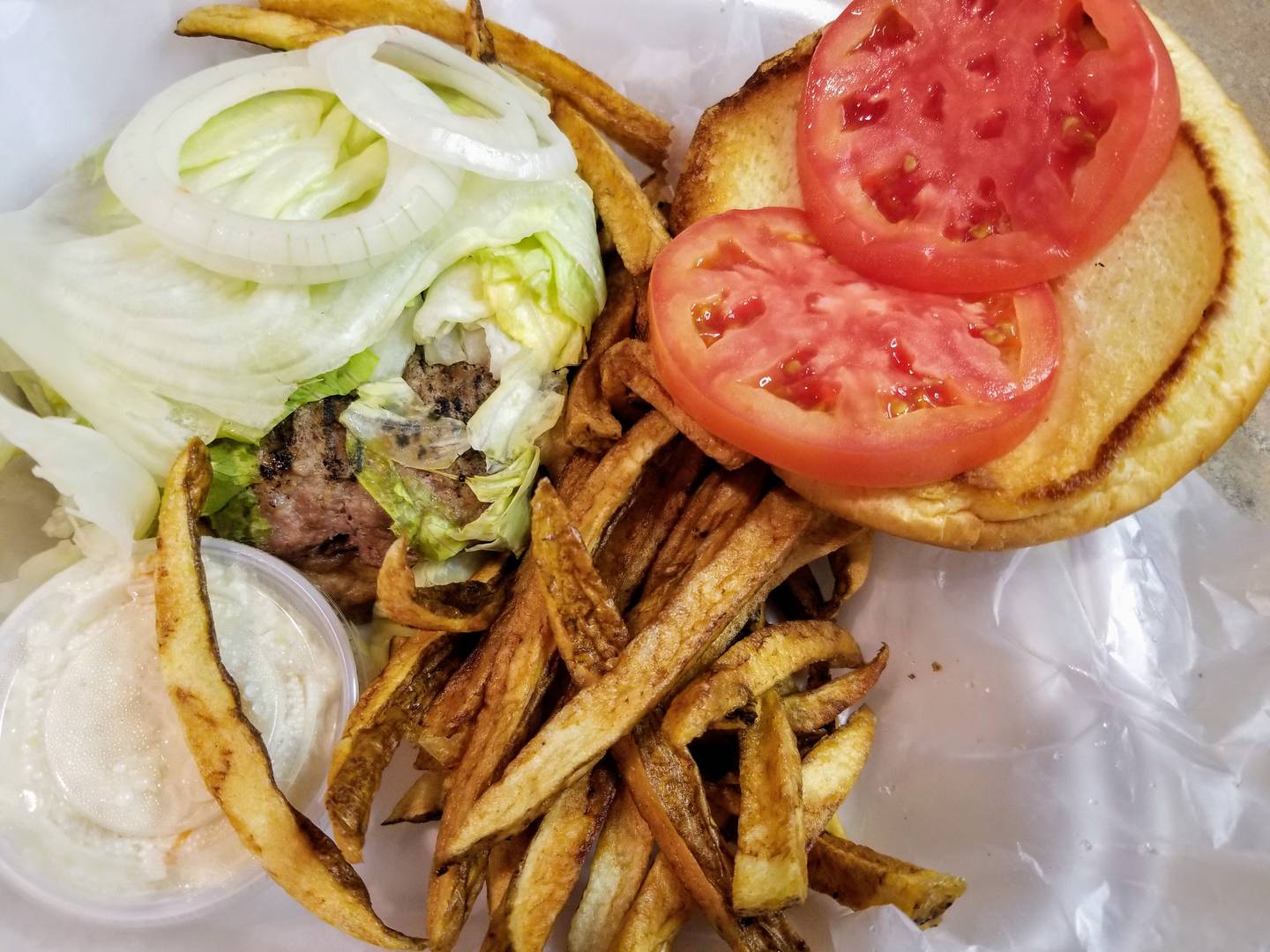 The burger includes a massive patty, and the side of fries had the exact right amount of salt and flavor. Plus, the coleslaw that comes with the restaurant's sandwiches is noteworthy for its strong balance of creamy and crunchy.
It's hard to go wrong with anything on Riverside Pub's menu, and we look forward to exploring more of it, including its other daily specials. If we happen to be in the area on a Sunday again, though, the Malibu chicken will be hard to pass up.
• The Mystery Diner is an employee at the Northwest Herald. The diner's identity is not revealed to the restaurant staff before or during the meal. If the Mystery Diner cannot recommend the establishment, we will not publish a story.
IF YOU GO
WHAT: Riverside Pub
WHERE: 1625 Route 176, Crystal Lake
PHONE: 815-444-6200
INFORMATION: RiversidePubBurtonsBridge.com