Severe thunderstorms may develop over a large section of northern Illinois and northwestern Indiana Sunday evening.
The National Weather Service's Chicago office has identified a zone extending from west of Dixon to east of Valparaiso, Ind., as a likely area for severe weather. The zone is situated south of Rockford and Elgin and much of the city of Chicago, but takes in Ottawa and Kankakee to the south.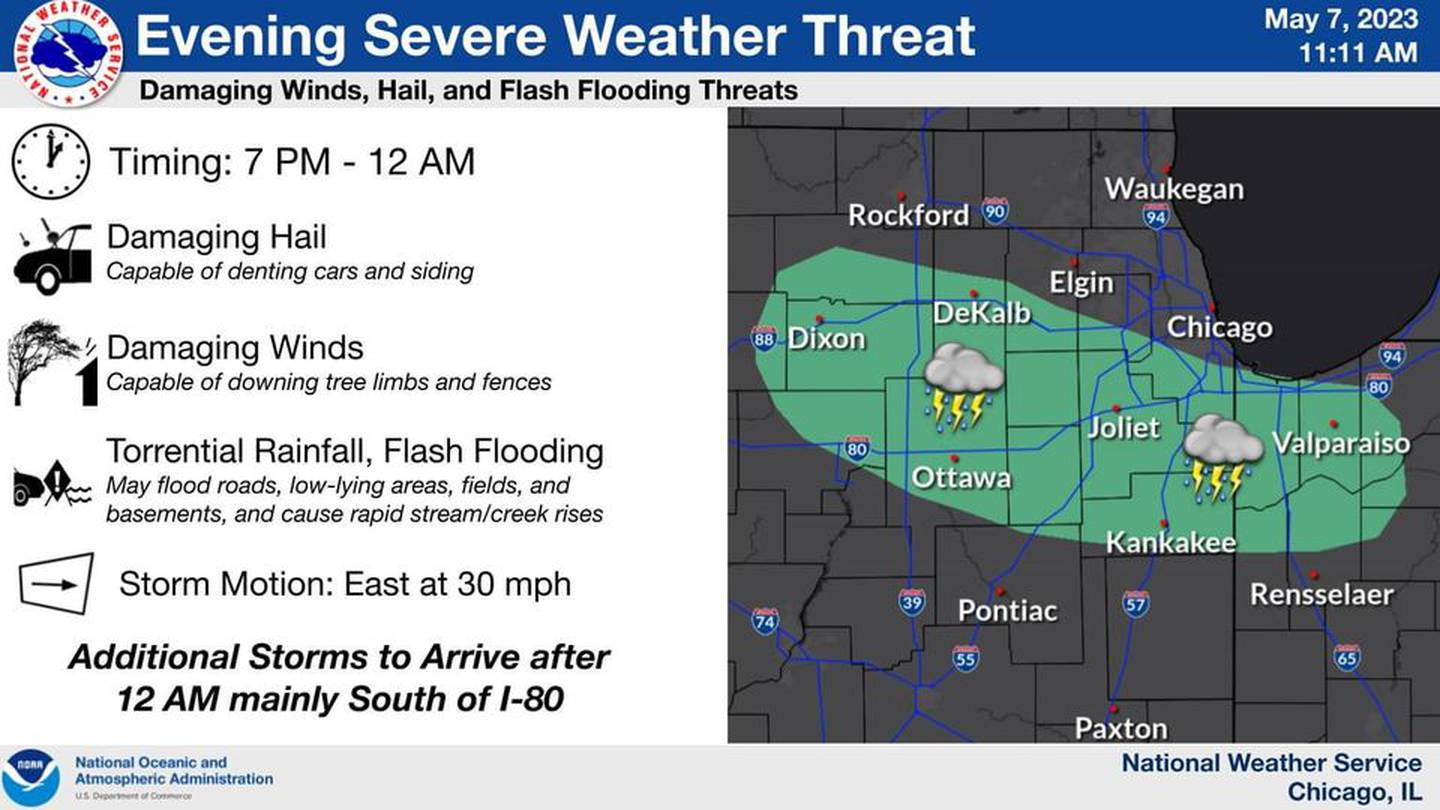 Damaging winds, hail and even flash flooding may occur from 7 p.m. to midnight. Additional storms may arrive from the west after midnight, according to the NWS.