Editor's note: To read more election coverage, check out Daily Chronicle Election Central at shawlocal.com/daily-chronicle/election. Coverage of all of this week's League of Women Voters forums is there.
SYCAMORE – Candidates for contested races in Sycamore City Council's 1st and 3rd Wards appealed to voters this week during a virtual forum that focused on water infrastructure improvements and economic growth ahead of the April 4 election.
The Thursday forum was the final of a three-night virtual candidates event co-hosted by the League of Women Voters of DeKalb County and Northern Public Radio. Questions were put to the candidates from a pool of prompts provided by community members during the forum, which was moderated by the league's Cate Williams.
Second Ward candidate and incumbent Chuck Stowe is running unopposed, as is 4th Ward candidate Benjamin Bumpus. They did not participate in the forum, as the event was meant for contested races.
"I'm a little bit tired of government that doesn't pay attention to the citizens and what they want."

—  Robert Collins, Sycamore City Council 1st Ward candidate
1st Ward
Alicia Cosky, Robert Collins and incumbent Josh Huseman, who's seeking reelection, stumped for a seat on the council representing the 1st Ward.
Collins said he was raised in Sycamore, graduated from Sycamore High School and earned a master's degree in communications from Northern Illinois University. He said he's seeking political office for the first time in his life because last year Lovett's towing was allowed to set up shop in his neighborhood.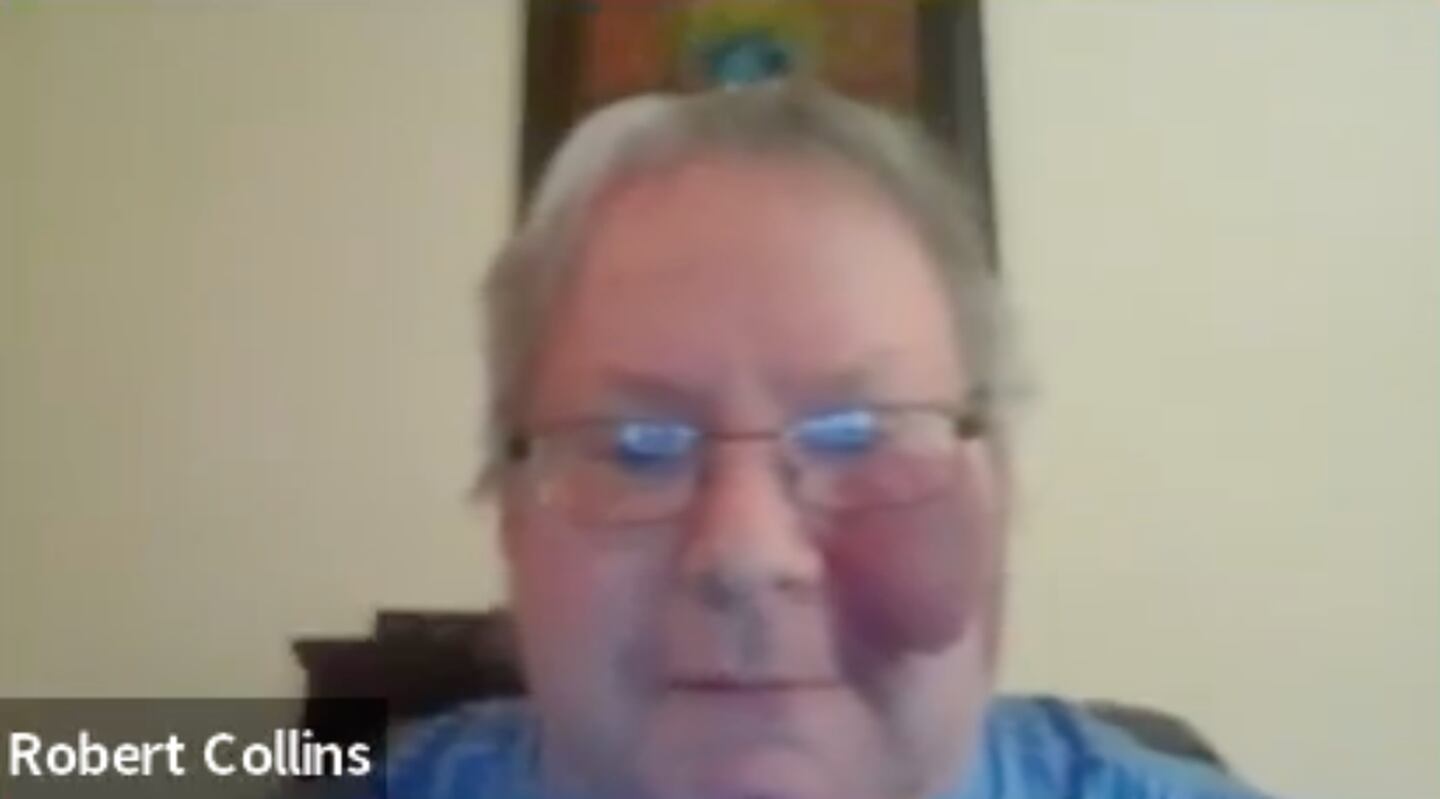 The July 2022 Sycamore City Council vote was unanimous in support of the towing company's new location despite some resident opposition, including a petition that had circulated, with residents noting "the operation of a towing facility in this neighborhood will be detrimental to the safety of the residents."
"I was at the meeting where that was allowed to happen, and there was a large contingent against it, for various reasons, and the city or our alderperson voted for it anyways," Collins said. "I'm a little bit tired of government that doesn't pay attention to the citizens and what they want.
"Now, Lovett's probably would have come in on a 6-2 vote, even if our two aldermen had voted against it, but it would have felt better if we had been listened to, so that's why I got involved in this race."
Fellow candidate Cosky, who said she grew up in a Polish neighborhood in Detroit with a lot of siblings, said living in Sycamore was the first time she'd ever experienced a real sense of community. After 43 years in Sycamore, Cosky said, she's committed herself to building neighborhoods and communities in Sycamore "where families can flourish."
Cosky said she believes replacing underground water pipes affected by lead contamination should be the first and foremost infrastructure priority.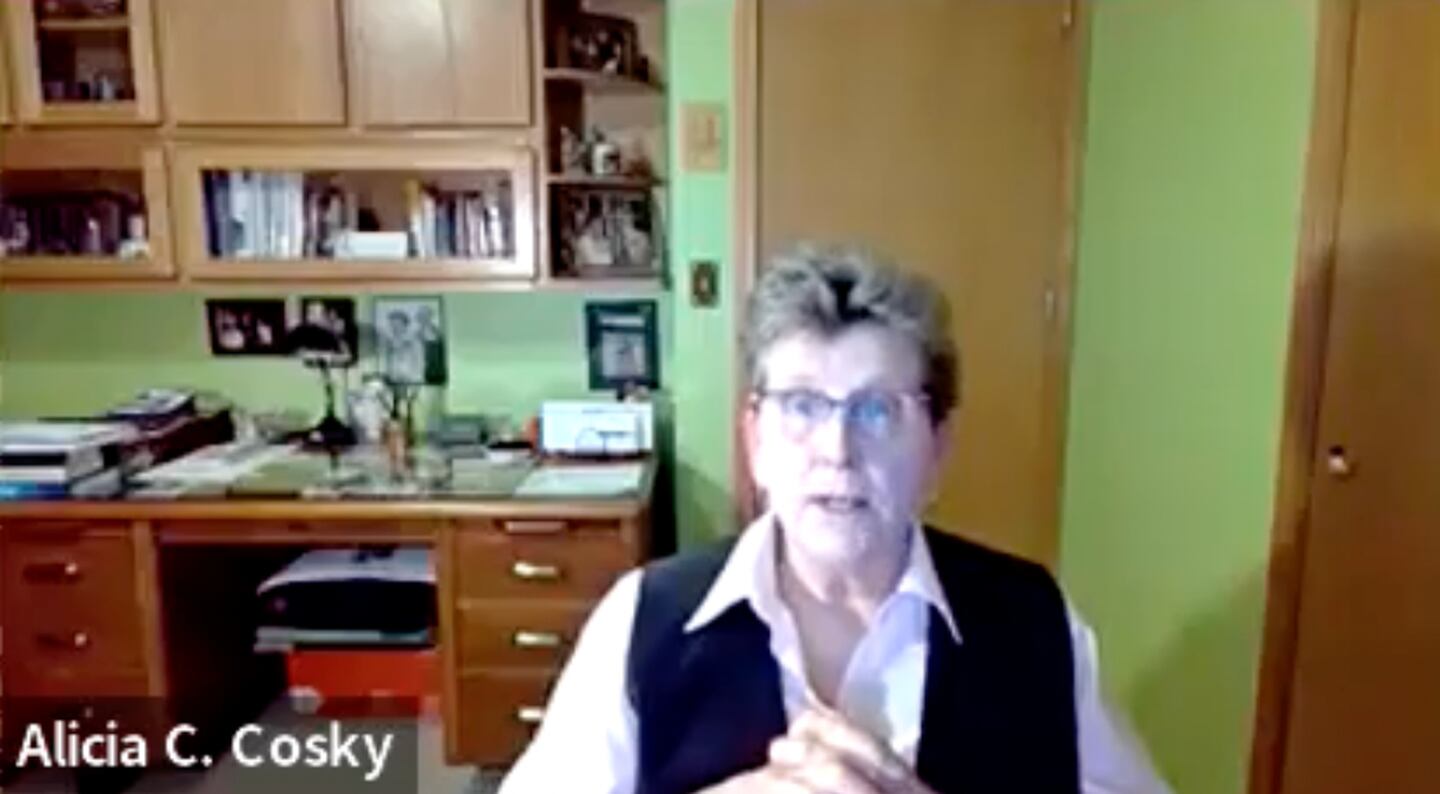 Lead line replacement has been an ongoing project in Sycamore since residents came forward in 2020 voicing concerns about elevated lead levels and water quality.
"That is currently underway. I understand funding is currently available through grants, and I'm just hoping that those are enough that we don't place a burden on the taxpayers," Cosky said.
In January, Sycamore officials confirmed that they settled a $6 million class-action lawsuit over water quality concerns, including a foul odor and discoloration, and fears over documented elevated lead and chlorine levels.
Sycamore has since been awarded more than $5 million in grants from the Illinois Environmental Protection Agency to replace lead-lined water pipes throughout the city at no costs to residents. City officials have continued to maintain, however, that the city's water has consistently fallen within legal guidelines for safety. Elevated lead levels have prompted added state scrutiny from the IEPA, however, requiring biannual water testing.
Huseman said he thinks Sycamore's success requires leaders who place the community first. He said he believes city leaders should preserve Sycamore's core as a charming town while prioritizing economic progress to attract more residents and business owners.
"That's exactly what I've done the last four years as the incumbent in the 1st Ward, including through a difficult pandemic, but I also think how we do this is just important as the what," Huseman said. "So I'm going to do this. I'm going to continue to serve as an engaged neighbor. I'll work hard and continue to support Sycamore succeeding."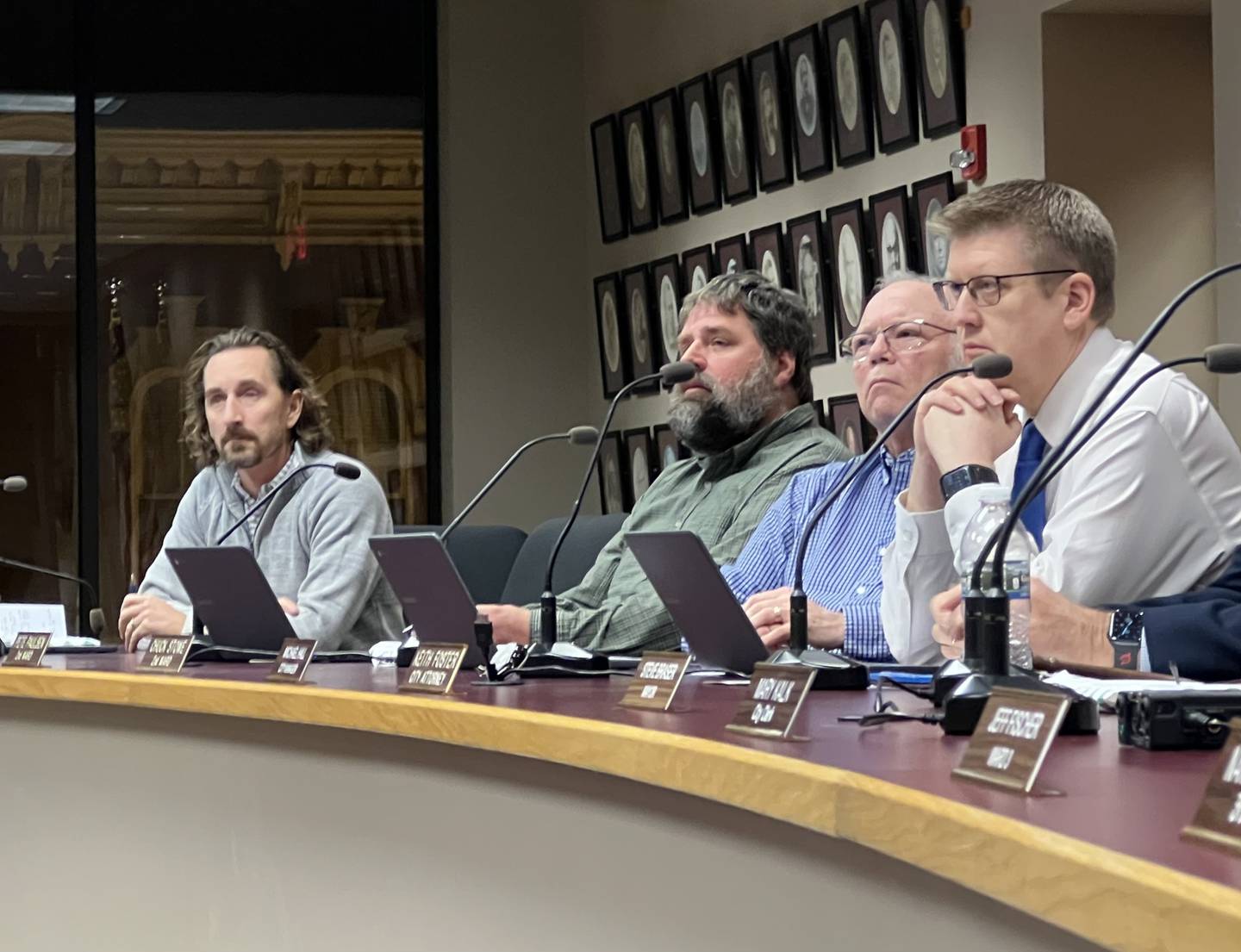 All three candidates were asked about infrastructure priorities and how the city should pay for them.
Huseman said his priority is the city's roads and water pipes. He said the city uses its fuel and sales tax to improve road infrastructure.
"I think our infrastructure is primarily underground and the ground," Huseman said of the city's water system. "And so our water is indeed an aging infrastructure. We have a lot of old infrastructure from being an aging community. And so that's why the city's budget calls for about $4 million per year in capital improvements."
As a stipulation of the class-action lawsuit settlement, Sycamore also is required to devote $1.2 million to water infrastructure improvements annually through 2027 and conduct increased water testing for the next three years.
The Sycamore City Council also is considering whether to increase fees on residents' water bills to make up for what city staff said are revenue shortfalls to help pay for needed infrastructure projects. City officials have said the fee increase is not related to the lawsuit settlement's financial stipulations.
A vote on the fees is expected sometime in March.
Collins said he lives in one of the neighborhoods that have old led pipes and looks forward to having them replaced. He said he understands a plan is in place to resurface some roads in the city and advocated for increased bike paths.
"There's a section of bike path I would like to see that goes from Peace Road and [Route] 64, connecting to where the bike path goes through the neighborhoods up there by the [Jewel-Osco] and connecting that because that's a very dangerous section, a very busy section of road," Collins said. "That bike path connecting would really make bikers safer, and I think that's important."
If reelected, Huseman said his top two priorities would be preserving the core of Sycamore's downtown and improving entrances to the city on major roads.
Huseman said he's adopted a stretch of Route 64 with neighborhood families to help collect trash that accumulates along the side of the road and invited the community to join him for a planned cleanup on Earth Day, April 22. Huseman said his other emphasis would be creating business incentives to spur economic growth in the city.
"I think I'm the best candidate because I can turn strategy into action, build consensus with diplomacy and the credibility that I already have in four years on City Council," Huseman said.
Collins said his top priority is government accountability.
"Now, Sycamore is not exactly what I would call a hotbed of corruption so far as I know, but I would like to certainly make sure that we make sure that we do things like have constitutional training for our city employees so they know how to deal with citizens," Collins said. "I want government that's responsive to the people and concerns with the people."
Cosky said she wants to improve communication between city government and Sycamore residents. She said a couple of years ago, she returned home from vacation and was shocked to find a tree in front of her house had been trimmed by the city until "approximately one-third of its top was left."
"I had no notification, no idea, and the tree is still coming back slowly," Cosky said. "We in the past had paid to have our trees pruned and keep it up above the garbage trucks as they came through. It provided shade on the sidewalk – that was all gone."
3rd Ward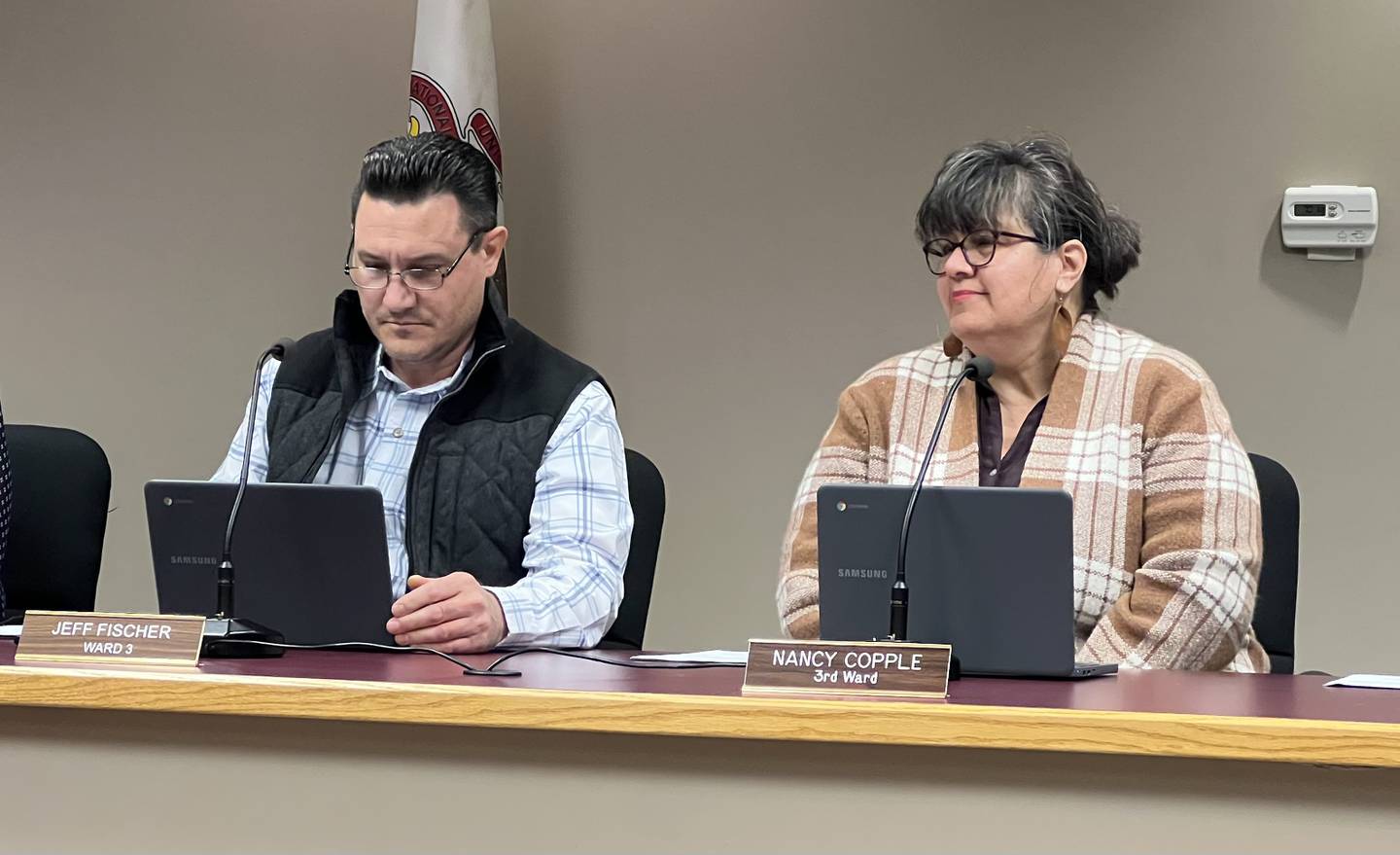 Two candidates are vying for a chance to represent Sycamore's 3rd Ward: Brett Johansen and incumbent Nancy Copple. Johansen ran an unsuccessful bid for the DeKalb County Board's District 4 seat in November.
Copple was the only 3rd Ward candidate in attendance during Thursday's forum, however, and as such was offered a chance to stump for voters' support in a two-minute segment.
The moderator said both candidates were given invitations to the forum.
A 27-year Sycamore resident, Copple touted her volunteerism with husband Mark Copple and two children as a part-time job, which allowed her to get ingrained in the community.
"There was a need in the school district to help our Spanish-speaking families. I am Puerto Rican, and I do speak Spanish, so being bilingual has allowed me to help bridge that gap," Copple said. "I have been blessed to help in this capacity for the last 23 years and counting."
Copple said she also helped ensure all Sycamore School District 427 students received a library card after she learned many students living in the Evergreen Village neighborhood in Sycamore didn't have one. Copple said she's responsive to area residents as part of the council.
First appointed to the Sycamore City Council in September 2017 by former Sycamore Mayor Curt Lang, Copple began her term in office filling the seat vacated by former Alderwoman Becky Springer, who moved out of the ward.
"Sycamore is so blessed to have some pretty amazing staff. Each and every person I call on to help me solve an issue is just as concerned with getting things done," Copple said. "That's the Sycamore way – we take care of each other. It is my wish to continue to serve Sycamore."