CHICAGO – — Facing a perceived betrayal during a make-or-break election season in 2018, former Illinois House Speaker Michael Madigan called the person he often sought counsel from: longtime friend and confidant Mike McClain.
Several Democratic candidates running for the state Senate were using lines in their campaign ads explicitly calling for "term limits for leaders like Mike Madigan." The candidates all used that same exact phrase in materials paid for by a fund run by Madigan's counterpart in the other chamber of the legislature, then-Senate President John Cullerton.
McClain advised Madigan to not do anything – at least for 24 to 48 hours, while the speaker's "agents" stepped in to "give (Cullerton) body blows," according to a September 2018 recording of a wiretapped phone call that was played for a federal jury on Monday in a case where McClain and three others stand accused of bribing the former speaker.
As one of Madigan's "agents," he'd already sent Cullerton a text, he told Madigan. But he advised Madigan to approach Cullerton about the ads "sooner rather than later," and gave him a vote of confidence.
"I mean, I know you got a law degree but you're more of a street fighter than anybody knows, except for maybe guys like me," McClain told his friend. "And if you want to put the squeeze on the guy you could hurt him pretty badly."
Eventually the ads were nixed from the air after pressure from Democrats' most consistent campaign funder, organized labor.
McClain, a longtime contract lobbyist for electric utility Commonwealth Edison, is facing bribery and racketeering charges along with two other former ComEd lobbyists – John Hooker and Jay Doherty – and the utility's former CEO, Anne Pramaggiore.
On Monday, jurors in the case heard 16 more recordings from McClain's wiretapped phone in 2018 and 2019, along with testimony from one of the FBI agents charged with investigating Madigan as far back as 2014. They also heard lengthy questioning of a ComEd executive not involved with the alleged bribery, and a current Democratic House member.
State Rep. Bob Rita, D-Blue Island, testified that in the 18 years he and Madigan overlapped in the House, he'd been loyal to the former speaker. But he also pulled no punches when describing how the former speaker exercised his power over both the Illinois House and through his vast political reach as chairman of the state's Democratic Party.
"Through fear and intimidation," Rita said.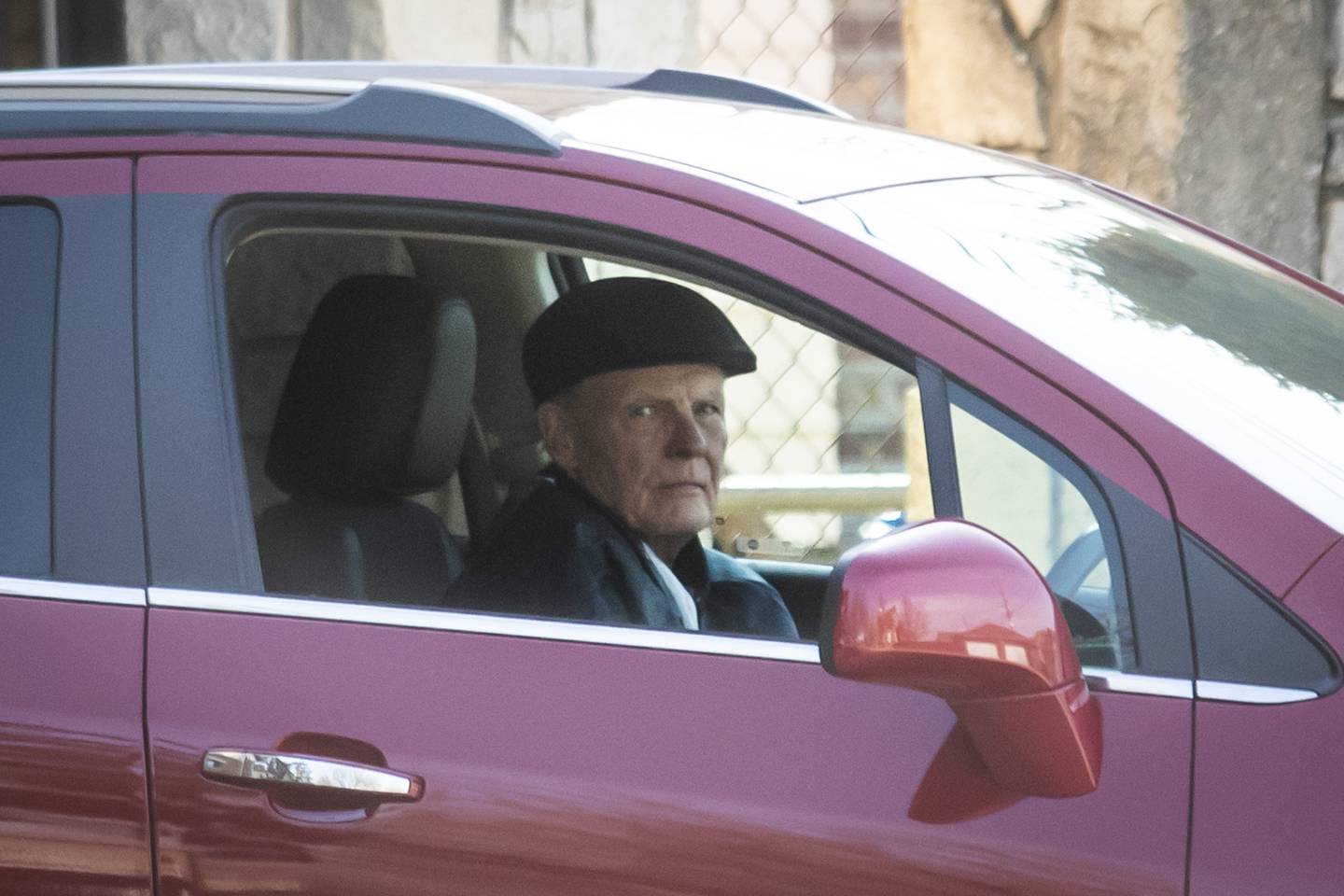 And when asked by Assistant U.S. Attorney Sarah Streicker if he'd personally experienced that aggressive tactic, Rita responded, "yes."
Rita, who was first elected to the House in 2002, now serves as the chair of the House's powerful Executive Committee, and in 2016 he sponsored the Future Energy Jobs Act – one of ComEd's signature legislative initiatives at the heart of the government's case against the utility's ex-lobbyists and CEO.
Prosecutors had also wanted to question Rita about his sponsorship of major gambling expansion legislation, and in court filings had contended Madigan once pointed to McClain in a meeting and told Rita, "he will guide you."
But Judge Harry Leinenweber prohibited the government from introducing the gambling legislation issue to the jury, siding with the defense that the testimony would be "prejudicial."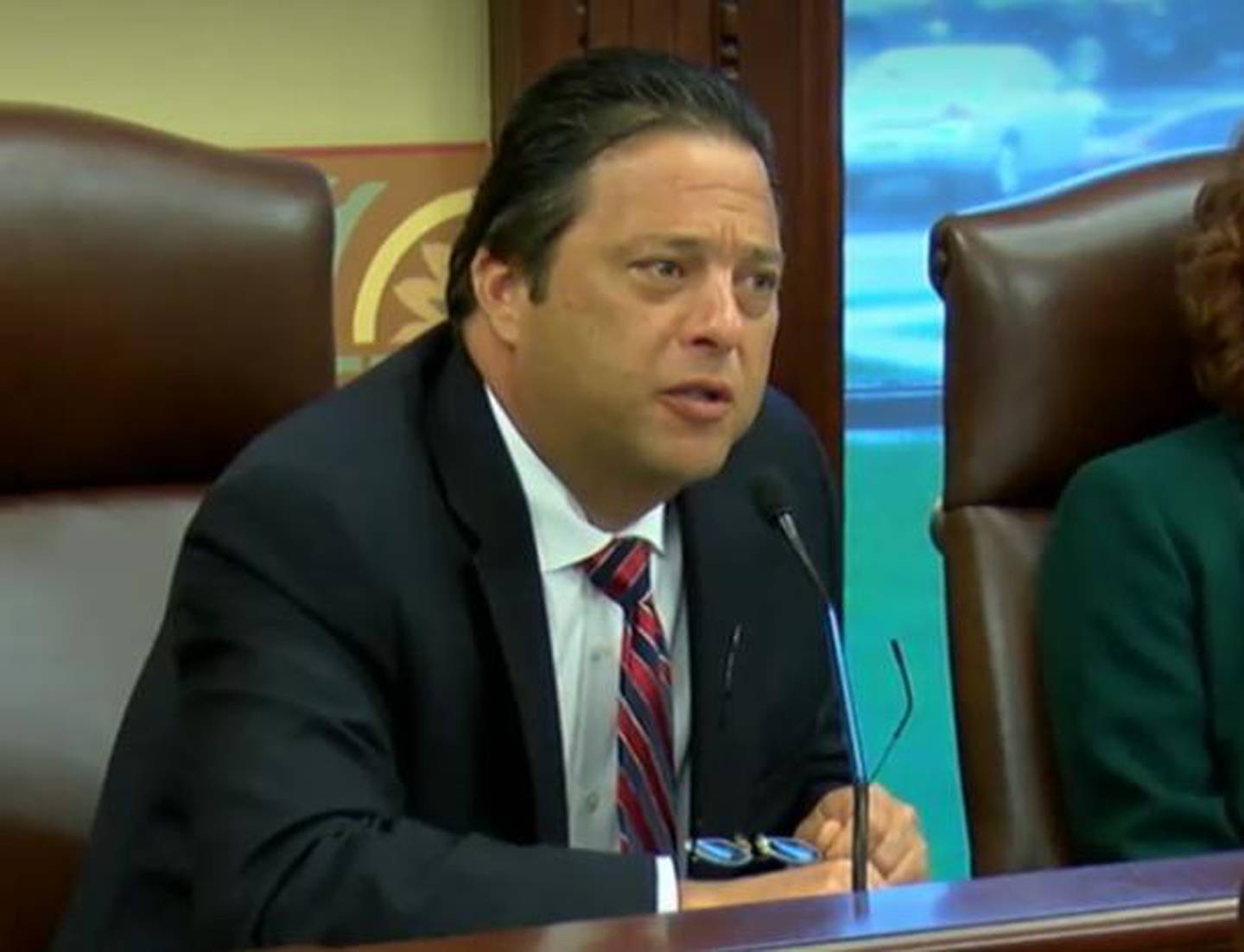 Rita testified that Madigan "had total control" over both the Illinois House and the state party, and one of the reasons for that political control was that the speaker "was very good at raising money."
Without Madigan's political help, "it could be very, very difficult" for a Democratic candidate to win a seat in the House, Rita said.
Rita's testimony began late Monday afternoon and was expected to continue Tuesday morning.
[ Wiretaps show Madigan, through McClain, forced ally out of Legislature to protect himself ]
Earlier in the day, the jury heard lengthy testimony from Scott Vogt, ComEd's current vice president of strategy, energy policy and revenue initiatives.
Prosecutors questioned Vogt to establish basic history for the jury about ComEd's business over the last two decades. Vogt went in depth about how the utility had been preparing for possible bankruptcy in 2006.
ComEd's financial position had been "dire," Vogt said, as a result of a rate freeze put into place alongside Illinois' electricity deregulation law in 2007. Because ComEd couldn't increase what it was charging customers in accordance with the cost of energy the utility was buying, Vogt said, ComEd couldn't make investments necessary to improve reliability for customers.
I mean, I know you got a law degree but you're more of a street fighter than anybody knows, except for maybe guys like me."

—  Mike McClain to former House Speaker Michael Madigan.
In 2006, ComEd executives were worried that a bill to extend the rate freeze would pass the legislature. But the utility scored a win in Springfield and ComEd was allowed to seek a rate increase in 2007, after the original 10-year rate freeze expired.
But just because the rate freeze was over didn't mean the utility could get the rate increases it was seeking. ComEd went before the Illinois Commerce Commission three times in the next five years and each of the 11-month processes yielded a rate increase far short of the $300 million hike the utility requested.
ComEd's 2007 rate increase case, for example, ended with the ICC only approving an $8 million increase in electric rates – less than 3 percent of what the utility said it needed. Their next attempt yielded $73 million in rate increases, still far short of the figure ComEd believed was necessary.
ComEd's lobbying efforts scored the utility a few more wins in the next few years. Those included laws like the Illinois Power Agency Act in 2007 and a 2009 law that allowed the utility to recoup the costs of "bad debt," where ComEd had given up on trying to chase payments from customers who hadn't paid their electric bills. Both laws helped improve ComEd's bottom line.
But the utility's fortunes really turned with the passage of the Energy Infrastructure Modernization Act in 2011 – another of the laws central to the government's theory of ComEd's alleged bribery scheme. Included in that law, also known as "Smart Grid" legislation, was an overhaul of the way consumer electric rates were calculated. The new process, known as formula ratemaking, created a new tool for ComEd to recoup what it said was the true cost of running and improving electric service for its customers in northern Illinois.
Formula ratemaking, unlike traditional ratemaking, provided for more stable revenues for the utility, Vogt said, and allowed ComEd to massively upgrade its infrastructure and save customers money. Watchdog groups dispute the utility's claim and say the cost of energy has come down across the board in the last decade.
Even so, Vogt touted formula ratemaking as having "tremendously improved" ComEd's financial picture and having allowed the utility to invest in infrastructure and technology that has improved both costs and reliability.
However, the 2011 law included a provision that automatically "sunset" the formula rates a few years after they first took effect, necessitating ComEd to go back to the General Assembly to ask for the renewal of formula rates.
Toward the end of Vogt's lengthy testimony on Monday, Assistant U.S. Attorney Julie Schwartz asked Vogt "what control" the sunset provision gave Madigan "over ComEd's financial future."
"A fair amount," Vogt said.
[ Madigan looms large in trial of ex-ComEd lobbyists, exec ]
Defense attorneys, however, tried to zoom out on the government's narrative, pointing to those earlier legislative wins in 2007 and 2009 that came before the formula rates in 2011 – when ComEd is first alleged to have bribed Madigan.
Daniel Craig, an attorney for Pramaggiore, asked Vogt why Madigan didn't kill those earlier wins for ComEd.
"After scoring those big wins in the Illinois House in 2006 and 2007, can you think of any reason why anyone at ComEd would think they needed to start bribing Mike Madigan in 2011?" Craig asked Vogt.
Government attorneys objected to his question, and Leinenweber sustained the objection.
"Nothing further," Craig said.
Capitol News Illinois is a nonprofit, nonpartisan news service covering state government. It is distributed to more than 400 newspapers statewide, as well as hundreds of radio and TV stations. It is funded primarily by the Illinois Press Foundation and the Robert R. McCormick Foundation.