Compared with the original vaccine rollout, the distribution of the COVID-19 vaccine booster shots has improved, Northwestern Medicine infectious disease specialist Dr. Irfan Hafiz said.
Hafiz said much of the population previously was anxious about the delivery and allocation of the inoculations, but now "those issues have been very much worked through. Access has been a lot easier. We don't have to be rationing out the boosters there, so it's definitely a lot more normal, so to speak, for a vaccination."
Following news last week that the Food and Drug Administration authorized people to mix and match their booster shots, Shaw Local News Network spoke to Hafiz to find out more.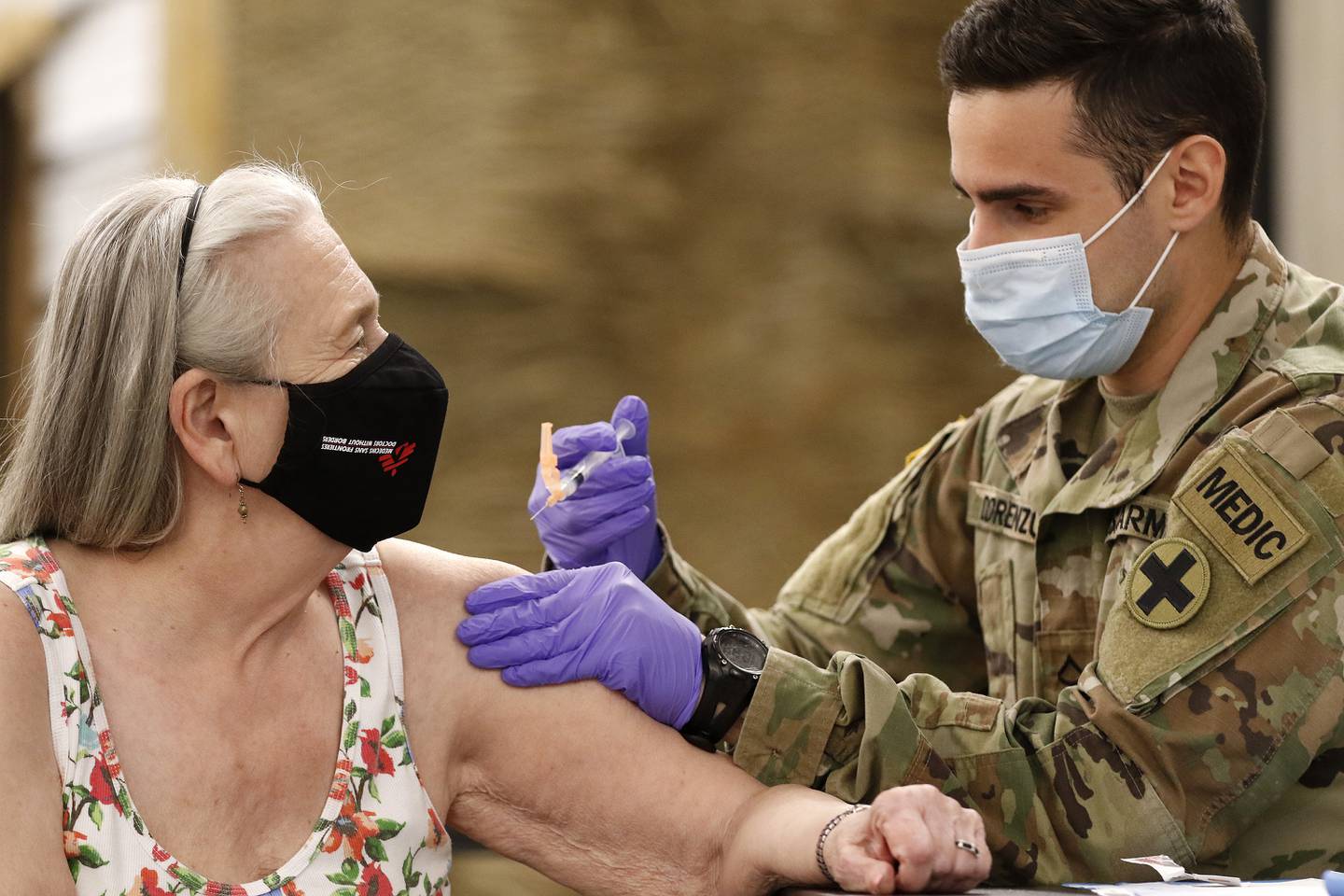 Q: Who should get a booster shot, and why?
A: Hafiz said he "strongly encourages" those who fall under the eligibility criteria to consider getting a booster shot, saying they likely have an added benefit in reducing their risk of getting COVID-19.
"Most of the patients that we are seeing in the hospital related to COVID, and the bad outcomes, are the unvaccinated," he said.
Those who can get a booster are: anyone 65 years and older; anyone 18 years and older who lives in a long-term care facility; anyone 18 to 65 years old with certain underlying medical conditions; and anyone whose job puts them at a high risk of COVID-19 exposure.
The Illinois Department of Public Health recommends anyone older than 18 who received the single-dose Johnson & Johnson vaccine get a booster as well.
When it comes to immunocompromised people, the "patients with those conditions are at higher risk for complications," Hafiz said. "Therefore, we want to boost their antibody level against the virus to protect themselves in the best way possible. It's not going to guarantee that they won't get (an) infection, but it's going to go a long way in avoiding complications."
Q: The Food and Drug Administration authorized the use of "mix and match" vaccines last week, where you can get a vaccine booster from a different company than the one you got your initial COVID-19 vaccine. Should I do this, or wait until the same vaccine I got originally got is available?
A: The vaccines should be relatively interchangeable, Hafiz said.
"In a perfect world, if you had all three vaccines available at a vaccination site with immediate availability, I probably choose the one that I had previously," he said. "However, if that one is not available, the next one available is a good choice to do. I wouldn't delay that longer in order to try to find the perfect combination."
Hafiz suggests those who are approved to do so get their booster within six weeks, saying it's worthwhile for those in high-risk groups to get them in the next couple of weeks.
The vaccines made in the United States are comparable to each other and they are all "highly effective," so there isn't necessarily one that's "better" to get as a booster, Hafiz said.
"It's more a matter of getting vaccinated than which one to get," he said.
Q: Should I ask my doctor before getting a booster shot?
A: In general, Hafiz said, he recommends residents always talk to their doctor before getting the vaccine or booster if they have questions or other medical conditions.
"However, don't delay it too long," he said. "If you don't have a lot of questions and you already had the other two shots, the boosters are quite widely available."
Q: What are the side effects of the booster shot like?
A: Although the vaccine side effects will be similar to the second dose – body aches, chills, a headache – Hafiz has heard from people who experienced milder symptoms, lasting about the day after they get the booster.
This is because a booster has significant, ramped-up antibodies, as more time has elapsed since the previous shot.
Though these effects may be less intense on the third dose, this doesn't mean it's not working, Hafiz said.
"It's still doing what it's supposed to," he said. "I hate to use the word side effect because it's not, really. It's an expected phenomenon as your body is responding to the vaccine."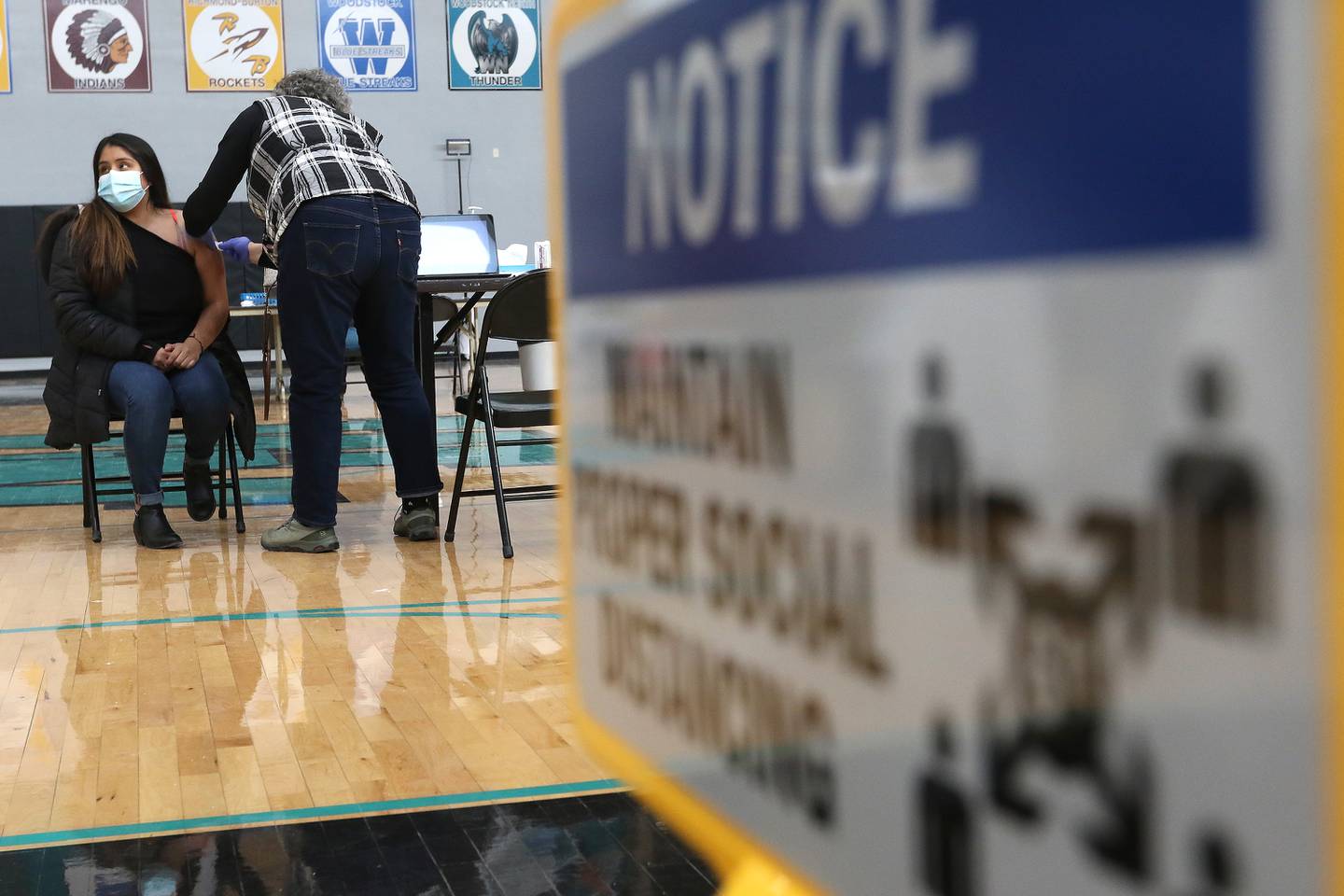 Q: Will we need future booster shots for COVID?
It's gonna be tough to say for sure, Hafiz said.
But based on what he's seeing from the summer, "chances are we're going to continue to see cases for some time through the winter," Hafiz said. "So it's foreseeable that there could be future boosters again. Time will tell."
Q: How will the vaccine boosters affect "breakthrough" COVID-19 cases, where someone gets the coronavirus even after getting vaccinated?
"I think it's going to reduce the number of breakthroughs," Hafiz said. "But also, more importantly, it's going to reduce the number of breakthroughs that need medical attention, admission and most importantly, intensive care or death."
Hafiz said the importance of getting the boosters, and vaccination in general, is that people could potentially spread COVID-19 to others. This could cause problems, especially if a whole department gets sick or exposed to the coronavirus and needs to quarantine.
"That could definitely impact other patients who need care" if it happens in a hospital, Hafiz said. "We don't want to interrupt the delivery of care to others who may need it."
Q: What are some places offering boosters in the Sauk Valley?
The Lee County Health Department offers several walk-in vaccination clinics each month. There will be a booster clinic 9 a.m. to noon on Friday, Oct. 29 at the department's main location, 309 S. Galena, Ave., Dixon. Moderna and Johnson and Johnson doses are available. Upcoming walk-in clinics are 10 a.m. to 6 p.m. Nov. 2, Dixon Elks, Pfizer and J&J; 10 a.m. to 2 p.m., Nov. 5, Sauk Valley Community College, Pfizer and J&J; Nov. 18 Amboy Fire Department, Moderna and J&J; Dec. 13 Ashton Mills-Petrie Building, Moderna and J&J; Dec. 16 Amboy Fire Department, Moderna and J&J; Jan. 4 Ashton Mills-Petrie Building Moderna and J&J. The health department said these Dixon locations will also offer vaccines: Walgreens – 1275 N. Galena Ave., Snyder Drugs – 301 N. Galena Ave., and Walmart Inc. – 1640 S. Galena Ave.
The Whiteside County Health Department is now offering Pfizer, Moderna, J&J booster shots by walk-in 8:30 a.m. to 4 p.m. Monday through Friday at its main location, 1300 W. Second St., Rock Falls.
In Carroll County, a booster clinic is scheduled at the Carroll County Farm Bureau Office from 10 a.m. to 6 p.m. Nov. 2.
In Ogle County, Moderna and J&J boosters are provided by appointment at the Rochelle or Oregon office of the Ogle County Health Department. Call 815-562-6976 to schedule an appointment.