FLANAGAN – With tournaments to start the season and not much if any time to practice in between, many basketball coaches will tell you that while winning is important, starting to find out what their team can do and players starting to find their roles is at the top of the list of what they would like to accomplish in the opening week.
On the final night of pool play of the Falcon-Irish Thanksgiving Tournament on Thursday, three area schools took another step toward finding out what kind of girls basketball team they can be.
In the night's opener between two unbeaten teams, Fieldcrest used a game-changing 19-3 run to close out the first quarter in a 50-24 victory over Marquette. In the second game, Flanagan-Cornell/Woodland hung tough with Dwight throughout before falling 48-36.
The matchups for Saturday's final day are set with placement games involving teams from the Seneca side of the tournament. FCW (0-3) will play Hall (1-2) at 10 a.m. for seventh place, Dwight (1-2) takes on Serena (1-2) at 11:30 a.m. for fifth place, Marquette (2-1) battles Herscher (2-1) at 1 p.m. in the third-place game, and Fieldcrest (3-0) will look for its second consecutive title when it challenges Seneca (2-1) in the championship at 2:30 p.m.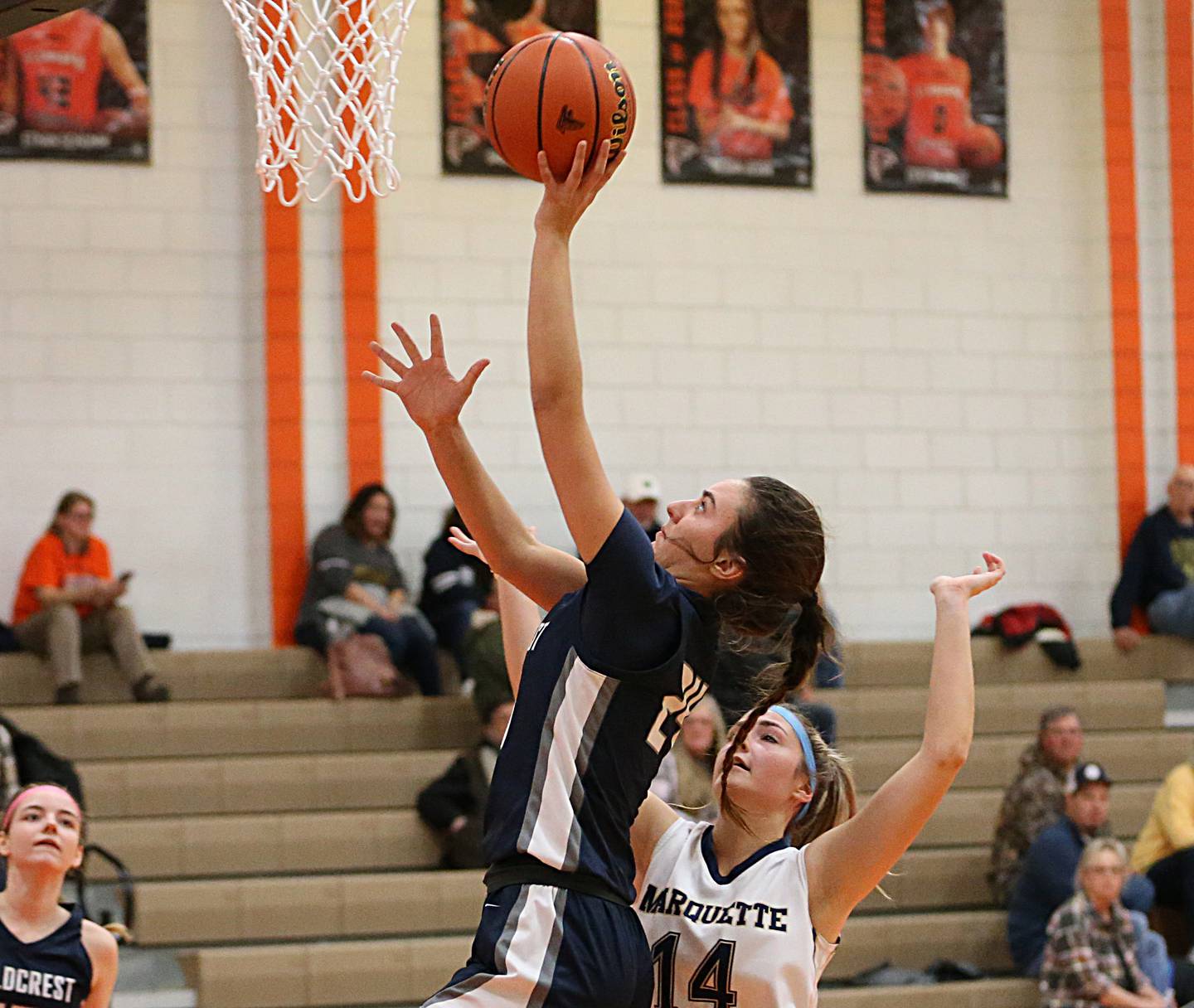 Fieldcrest 50, Marquette 24
The Knights used a pair of banked in 3-pointers by Haley Carver and Kaitlin White in the opening minute to lead 6-2 and from there were off to the races against the Crusaders.
Ashlyn May, who finished with a game-best 16 points, fueled a 19-3 burst for Fieldcrest with nine first-quarter points, while the Knights' defense forced a dozen Marquette turnovers.
"We knew they had a couple new younger guards after losing Josie Rader from last year's team, and she was a heck of a player. So tonight, we wanted to come out from the start with a lot of pressure and make those players as uncomfortable as possible any time they had the ball," Fieldcrest coach Mitch Neally said. "There are still a few things we need to work on in our full-court press, but I thought we did a nice job.
"The biggest thing I wanted to see from us tonight was to come out with a ton of energy right from the start and for the girls to really get after it. I thought, especially in the first quarter, we did that."
Fieldcrest, which led 34-14 at halftime and 45-19 heading to the final quarter, also received eight points from Mary Gouchanour and six points apiece from Carver and White.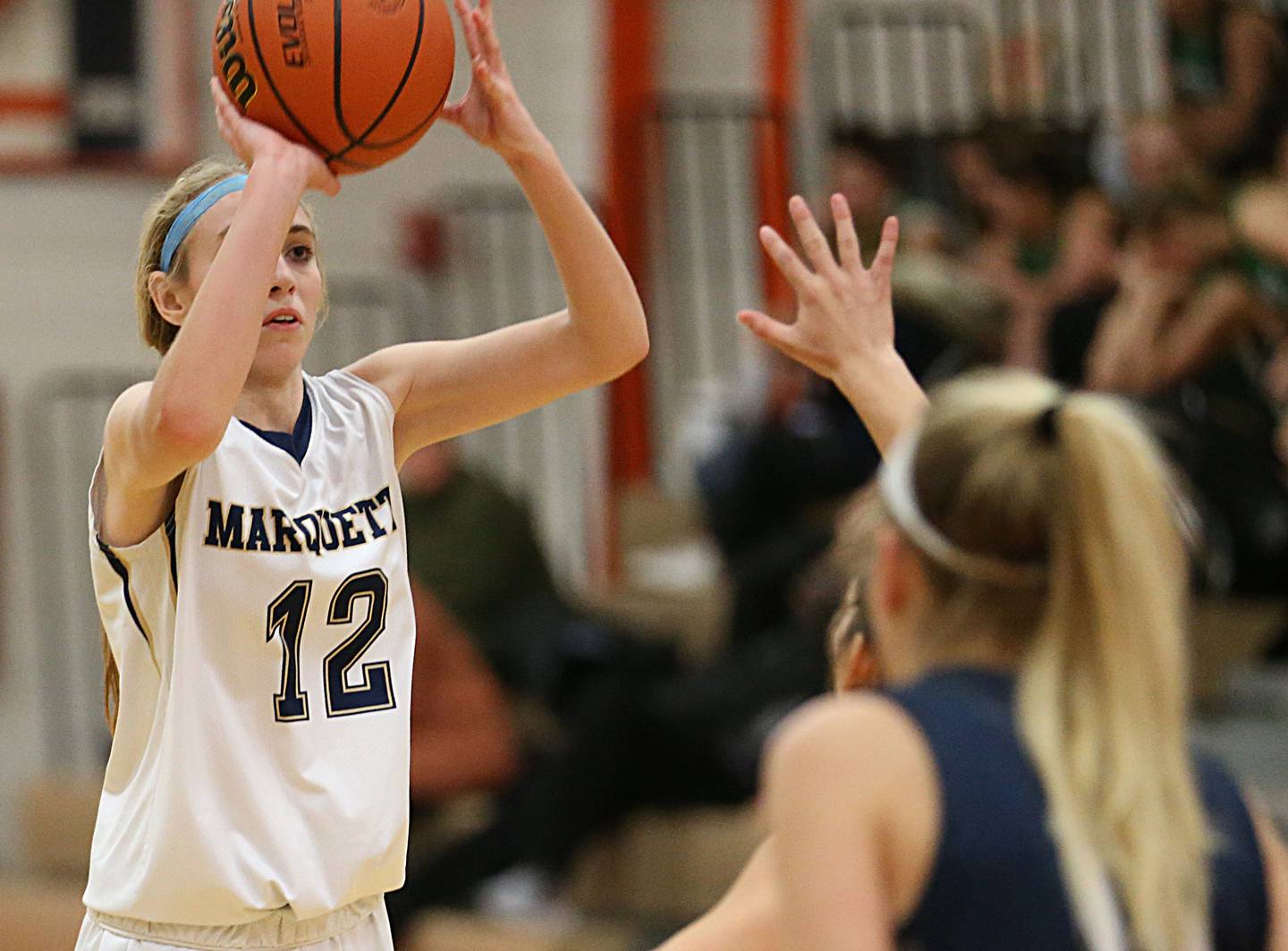 Marquette was paced by 11 points from Lilly Craig, while Avery Durdan grabbed 10 rebounds.
"Fieldcrest is a very good team, and this was a measuring-stick game to show where we want to get to. We aren't there yet," Marquette coach Eric Price said. "We still have a relatively young team, and I thought this first week may be a little tricky at times with us somewhat learning on the fly. We aren't happy with the overall result tonight, obviously, but I think Fieldcrest showed us a lot of things we still need to keep working on.
"They do such a great job of speeding you up into a fast pace, and they did that to us tonight. Once they get you into playing at their speed, it's hard to settle in and slow the game down."
Dwight 48, Flanagan-Cornell/Woodland 36
FCW trailed 17-9 after the first quarter, 24-15 at halftime and 34-26 after three quarters.
However, the Falcons battled back to make it a two-possession game three times, but each time the Trojans answered with a clutch basket to keep FCW at arm's length.
Senior Raegan Montello as well as freshmen Ella Derossett and Kora Edens netted eight points each for the Falcons, while freshman Emme Wallace added seven.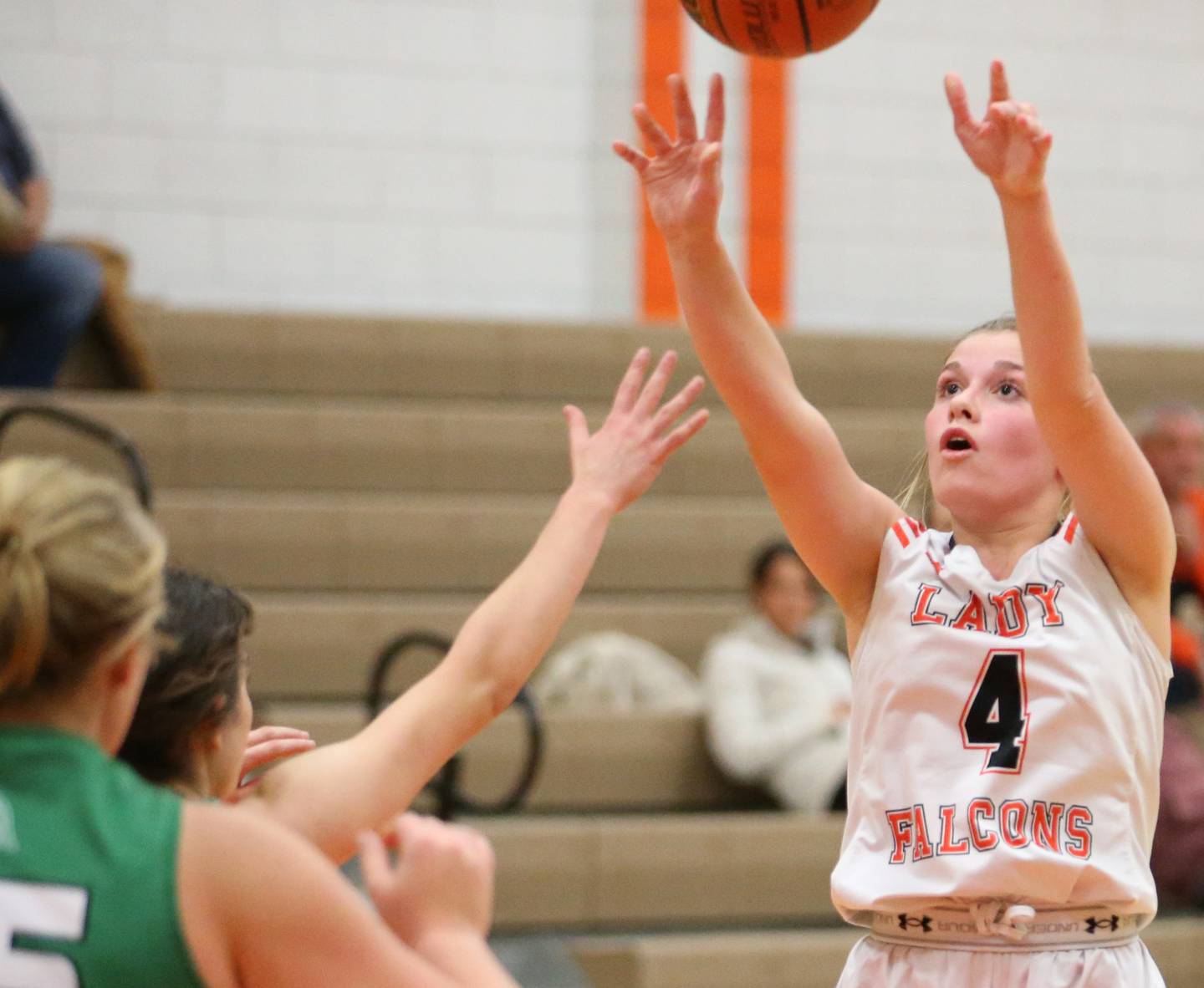 "With the roster we have with two seniors, no juniors, three sophomores and four freshmen, we are going to struggle at times," FCW coach Danielle Edens said. "I'm asking the younger girls to really step up and fill roles that other teams have filled with juniors and seniors. I was really encouraged in our first game against Marquette and tonight we showed signs of what we are capable.
"The key, and it's hard for a younger team like we have to do, is to be consistent. As coaches, we are holding the bar high for this group. They have talent, and my hope is as we gain experience throughout the season, we start seeing the talent and consistency start working together. This group plays hard. They've given everything they have these first three games. But we aren't super deep, so we've kind of started out really strong in each game and then just ran out of gas toward the end of games."