OGLESBY — Even though they count the same in the game of baseball, scoring runs with two outs just has a different feel.
In Friday's contest between old North Central Illinois Conference rivals La Salle-Peru and Streator, every run came with two away, with the Cavaliers using a two-run bloop single by Julius Sanchez in the fourth inning to provide the difference in a 5-3 victory over the Bulldogs at Dickinson Field.
La Salle-Peru improved to 17-9 on the season, while Streator fell to 16-8.
"This is always a rivalry game no matter the situation and (Streator) is a very good team that is well-coached," L-P coach Matt Glupczynski said. "We've talked a lot this week after receiving the top-seed in our sub-sectional that we now have to do something with it. We wanted to really focus today, as well as the rest of our regular-season schedule with some really talented teams, on coming ready to play, playing solid baseball and doing the little things well. I felt like we checked all the boxes today."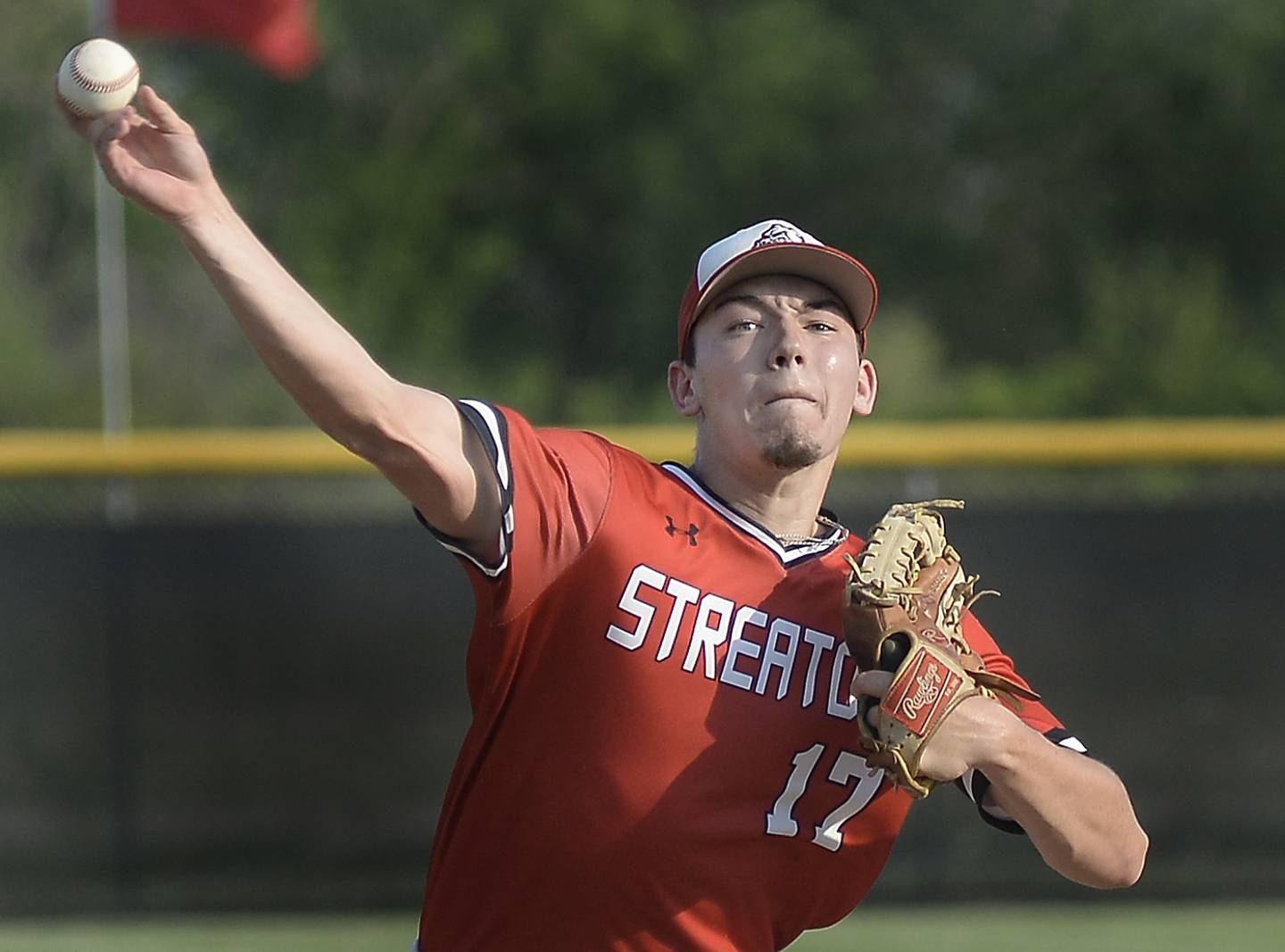 The Bulldogs grabbed the lead in the opening inning as Parker Phillis reached on an error, stole second and moved to third on a single by Cole Martin off L-P starting and winning pitcher Mason Lynch. Then after Martin stole second and Lynch struck out the next two hitters, Nolan Barr smacked a two-run double down the left field line.
In the third, Streator made it 3-0 as Phillis walked to start the frame, stole second, moved to third on a flyball and scored on Adam Williamson's two-out base hit to center.
"Mason Lynch hung a couple breaking balls that they were able to take advantage off in the first couple of innings, but hats off to him because he kept battling to give us a chance to do something with the bats," Glupczynski said. "I feel the key was getting those two in the third and then Mason shutting them down in the top of thew fourth to keep the momentum on our side. Joey Story, who has been our No. 2 starter much of the season but we are transitioning him into a bullpen/closer type role, came in a did an excellent job of pounding the zone and closing things out.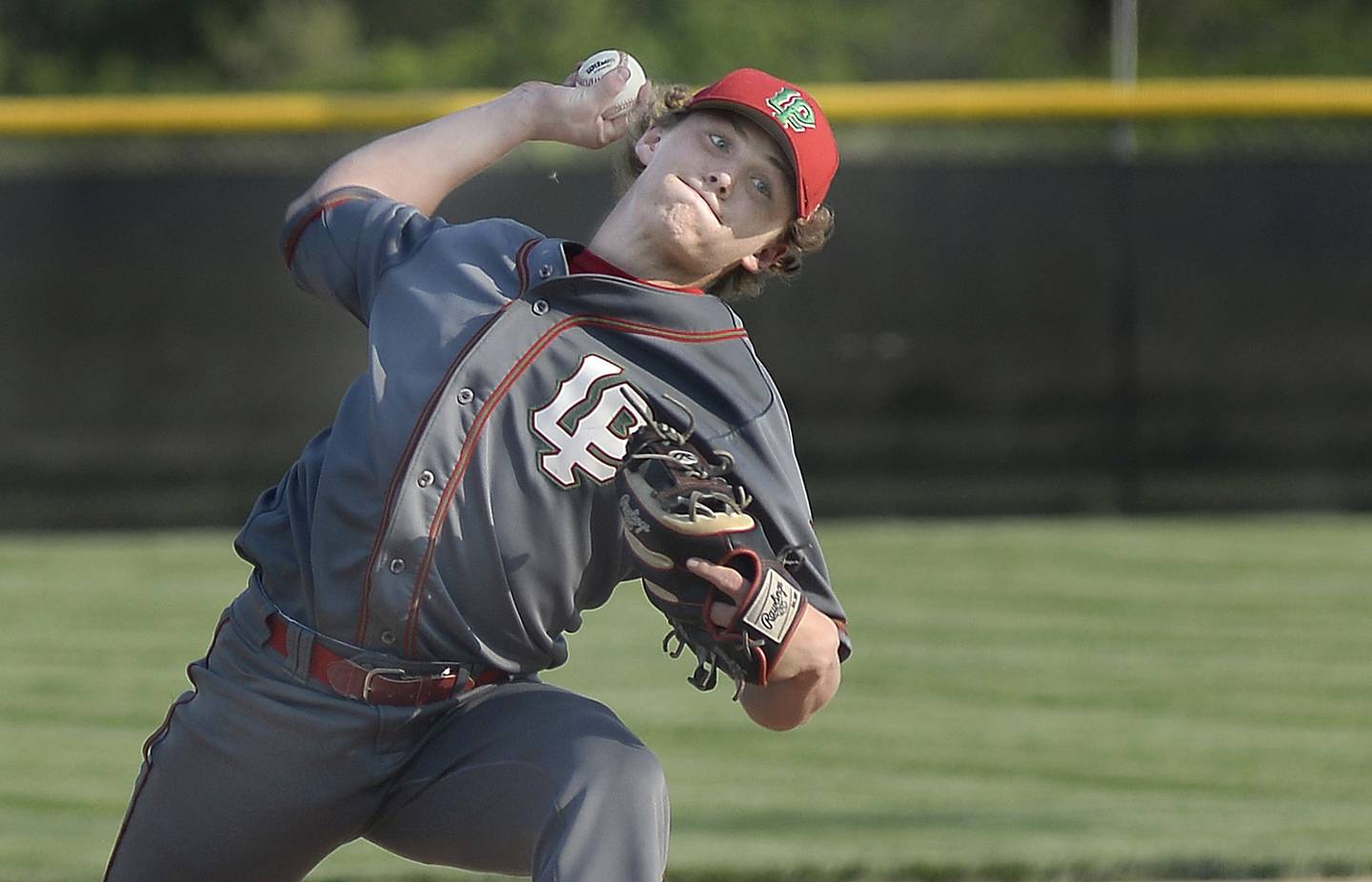 In the Cavs half of the third, Brady Romagnoli reached on an error and later moved to third on a single by Seth Adams off Streator starting and losing pitcher Barr, who moved to second on an outfield misplay. Barr retired the next hitter for the second out, but Brendan Boudreau lined a single to right to drive in two.
Then in the fourth, Romangnoli walked with two away before Jack Scheri was hit by a pitch. Adams followed knocking in Romangnoli before Sanchez lifted a flyball to short center that fell untouched between a pair of Bulldogs' fielders two plate a pair of runs.
Story came on in the sixth and retired six of the seven batters he faced to earn the save.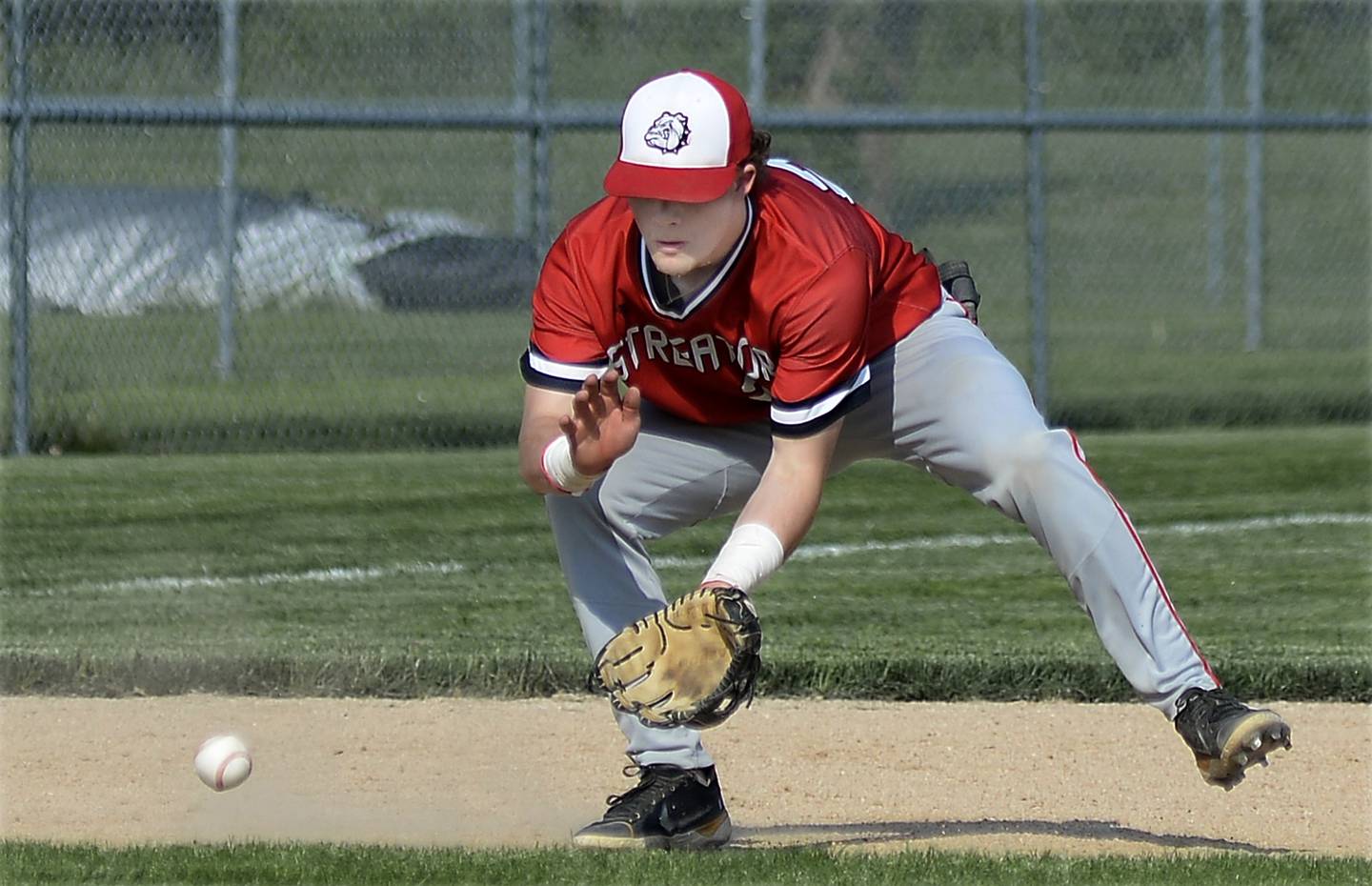 "We had miscommunication on that flyball that dropped in for two runs in the fourth with the game tied, but that ball has to be caught," Streator coach Beau Albert said. "It was unfortunate that kind of decided the ball game because Nolan Barr, who had probably only thrown five innings all season, pitched his butt off today. He was pitching to contact and that was key today playing in a big park with the wind blowing in.
"Hats off to their pitchers as well. Lynch really got stronger as the game went along. We were able to get those three runs off him in the first three innings, but then he settled in and (Story) came in and picked up where Lynch had left off.
"We wanted to come over here today and compete. The (sectional seeds) are already out, so really the game didn't mean much other than its Streator/L-P and I don't think the rivalry from once being conference opponents ever goes away."
L-P next hosts Rock Island on Monday at 4:30 p.m., while Streator is at Ottawa on Tuesday.