Abby Bertrand and Christin Mitchell phoned a few Stage 212 veterans and asked if anybody wanted to do a Christmas revue. There was no need to ask twice.
Eighteen accomplished singer-actors jumped at the chance to return to the stage and spread a little Christmas spirit after the pandemic restricted opportunities to perform. "Back Home for the Holidays" hits the stage Dec. 10-12 and features uptempo holiday numbers that will make audiences as happy as the players glad to return.
"It's been such a rough few years for all of us and we know that our community has been wanting a little holiday cheer in their lives," said Bertrand, who's co-directing the holiday revue.
COVID-19 still must be reckoned with so "Back Home for the Holidays" features no elaborate dance numbers – social distancing precluded reviving "Up on the Rooftop," for example – but nonetheless an uptempo mix of traditional and contemporary holiday tunes.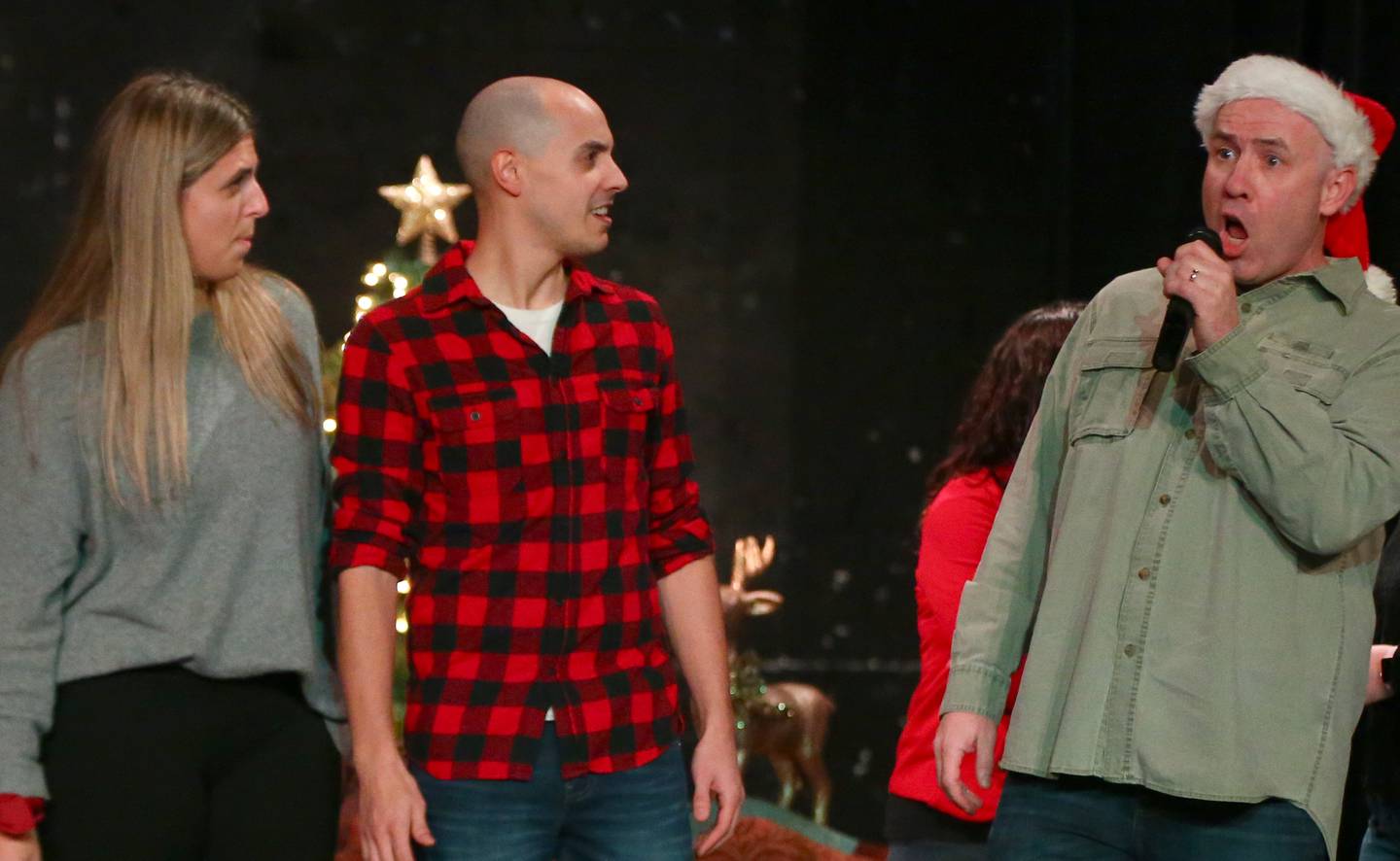 Co-director Mitchell said she and Bertrand asked the cast for song contributions and the result was a mix of new compositions by Katy Perry and Keith Legend, among others. The new numbers will be paired with holiday standards such as "Silent Night, "Carol of the Bells" and "White Christmas."
The cast is comprised of musical veterans who were able to rehearse at home, limiting the amount of time everyone spends together on stage and, by extension, limiting the risk of airborne infection.
Despite the precautions, the cast is brimming with enthusiasm and joy at being able to grace the local stage again.
"We are very excited to be back," Mitchell said. "Just to be walking back in the building and smelling it brings back all the memories and all of the feelings of family and togetherness."
"It's something you don't necessarily realize how much you missed and how much you needed and how important it was to have that outlet in your life until you get it back."
Assisting directors Bertrand and Mitchell are music director Megan Cullinan, producer Zoe Peshel, production assistant Sydnee Wright, stage manager Perla Escatel, assistant stage manager Ella Johns, sound coordinator/operator Andrew Paden, lighting coordinator/operator Yvette Lucas and spotlight operators Max Wertz and Zoe Piano.
Joining Bertrand and Mitchell on stage are Ashley Hurst, Becky Christopherson, Bob Philip, Doug Bartelt, Jake Jakielski, Jennifer Walk, Joel Stevenor, Joey Santos, Kevin Alleman, Macy Anderson, Megan Cullinan, Nora Maier, Reid Tomasson, Sydnee Wright, Tony Christopherson and Nick Hancock.
"Back Home for the Holidays" is a two-act production (about 45 minutes per set) and will be performed Dec. 10-12 at Stage 212. Tickets are $20 and may be purchased online at www.stage212.org.
"Back Home for the Holidays" will be presented Dec. 10-12 at Stage 212, 700 First St., La Salle. Friday and Saturday evening performances begin at 7:30 p.m. Saturday and Sunday matinees begin at 2:00 p.m. Tickets are available to the general public for $20 each and may be purchased by visiting the box office 4-6 p.m. Monday and 9 a.m.-noon Saturday or by calling 815-224-3025 during those hours. Tickets may also be purchased online by visiting stage212.org.
Masks will be required in the building for all performances, and Stage 212 will be following IDPH guidelines for Phase 5. A limited number of socially distanced seats will be available for the 2 p.m. matinee on Saturday, Dec. 11; reserve a socially-distance seat by calling the box office.