Wendy Becker pulled away a tarp Saturday at Mendota's Kakusha Park to reveal a bench with a name inscribed: Veronica Blumhorst, the Mendota woman who vanished in 1990 and hasn't been seen since.
Veronica's three parents – her birth mother now is in the fold – gathered Saturday to remember the 21-year-old whose disappearance now is in the hands of the FBI. Paul and Betty Blumhorst, former Mendota residents now living in Arizona, expressed only limited hope they'll finally learn what happened to their adopted daughter.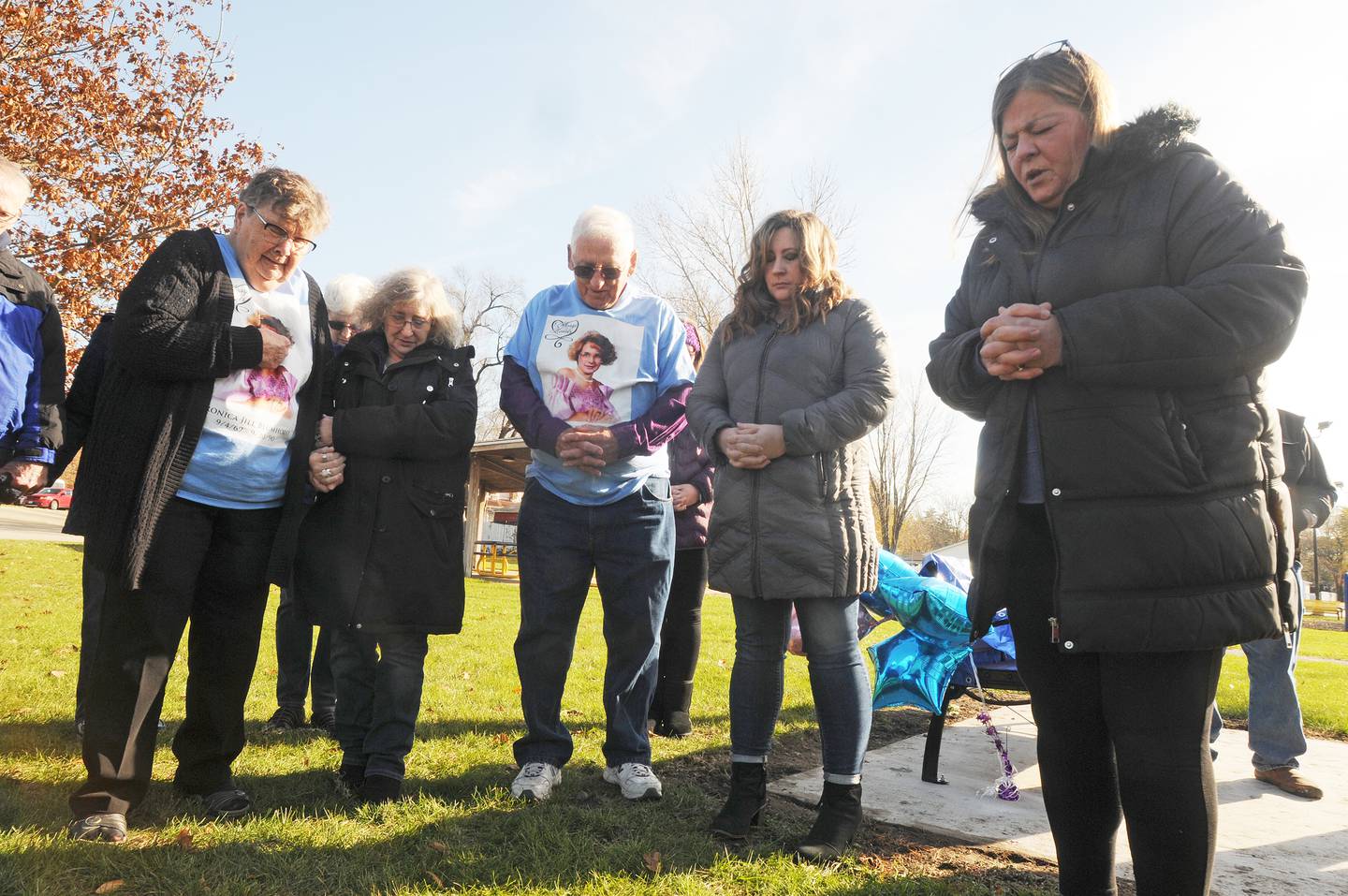 "I'm real guarded on it," Paul Blumhorst, Veronica's adoptive father, when asked about the possibility of locating his daughter. "A lot of evidence has been missing or lost. The FBI is doing the best they can, but I personally feel it's going to (end in) a deathbed confession."
Veronica Blumhorst was a slightly built (5 feet, 1 inch tall, about 100 pounds) graduate for Mendota High School who wore her blond hair short and had wire-rim glasses. A widespread search was launched but came up empty. The Blumhorst family grew progressively unhappy with the police investigation, which prompted them to move out of town and the out of state.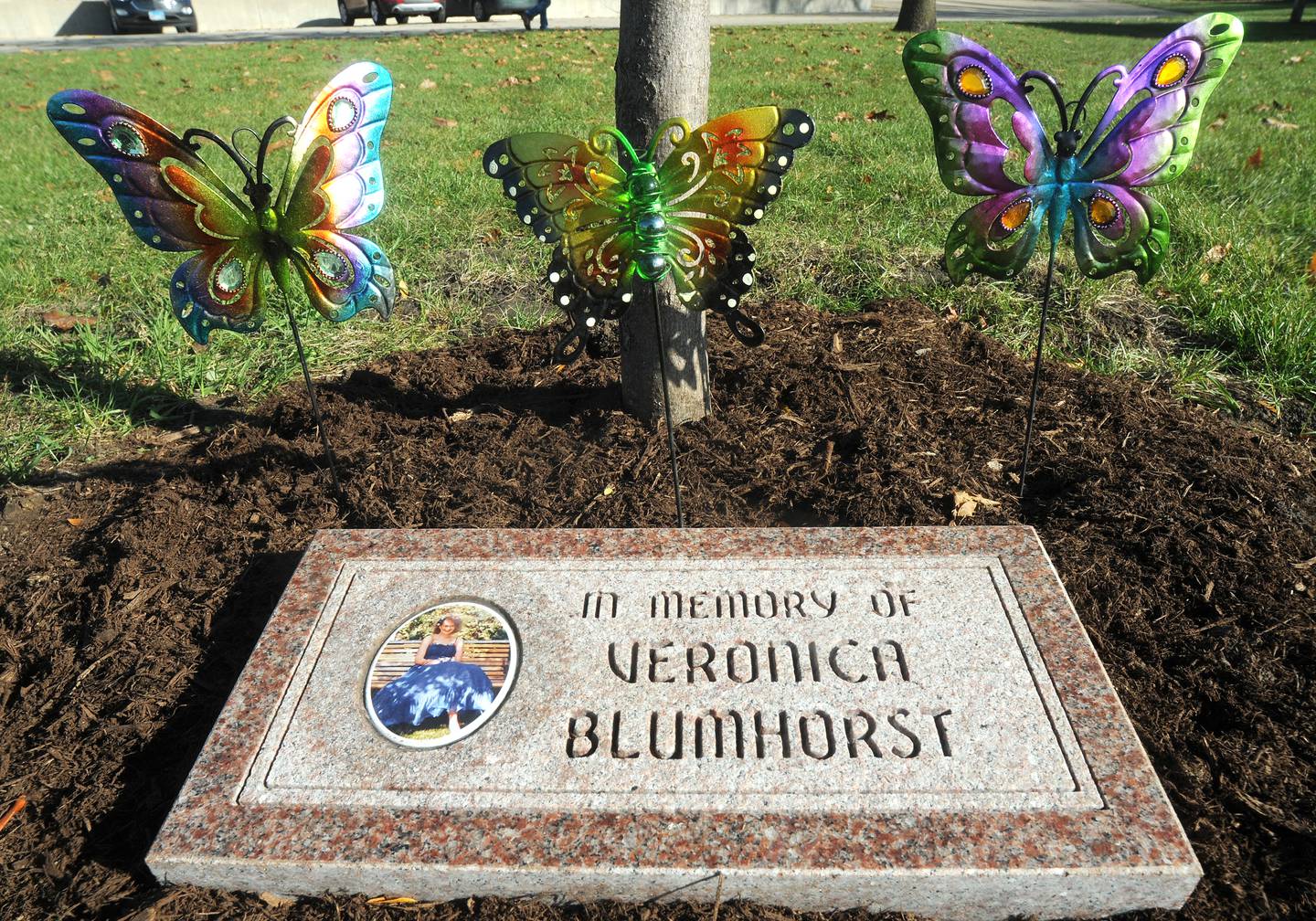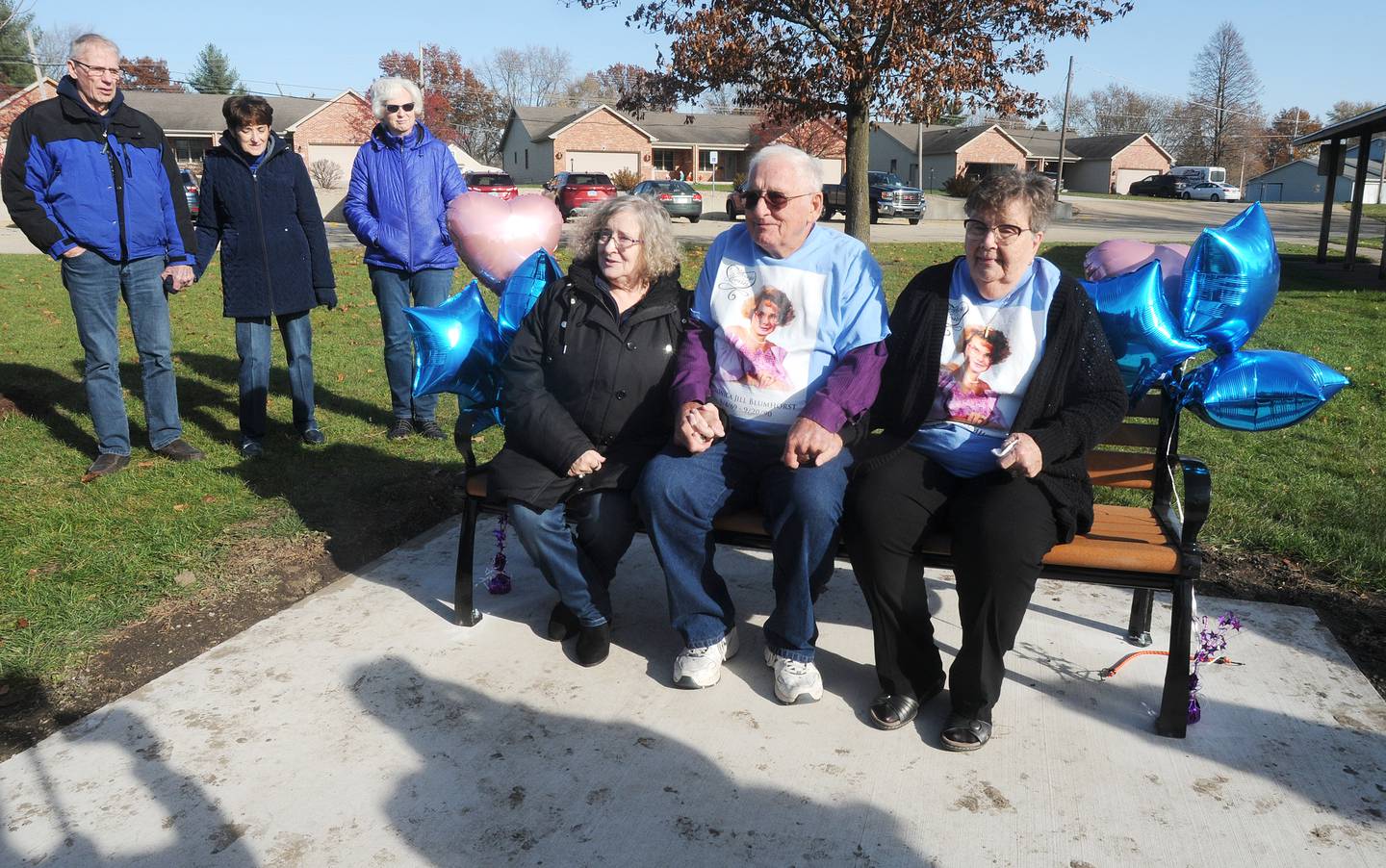 From afar, the Blumhorsts privately retained cadaver dogs and psychics to locate Veronica, or her remains. Repeated attempts, including an excavation in 2014, all were unsuccessful.
Paul repeated his much-stated belief that Veronica is dead and alluded to a person of interest (no one has ever been charged in her disappearance) but also said he's less interested in criminal prosecution than he is in laying his daughter to rest.
"If a person would come up to me and say, 'Hey, this is where Veronica is…,'" he said, "then I'd say, 'That's all I need to know."
Two newly-discovered family members are joining those prayers. The FBI's involvement led to DNA tests that linked samples from Veronica's case file to her birth mother and half sister. Mary Gambardella and daughter Liz Gambardella, both residents of Livingston County, learned earlier this year their blood ties to the missing woman whose case has stumped authorities 31 years and counting.
Saturday was the first time Mary Gambardella met the couple that adopted her daughter, born in 1969, and said it was a head-spinning turn of events that brought them together. Gambardella said the FBI contacted her in March asking for a DNA swab but without telling her why. Only later did the Feds reveal they were trying to solve a cold case and identified the missing. It led her to an awful realization.
"I've been horrified ever since," Gambardella said. "It has been terrible for me."
She added later she was grateful to Wendy Becker, who organized Saturday's dedication and helped steer the case to the FBI, and to Betty and Paul Blumhorst, for whom she had a personal message.
"I've gotten to do the one thing I've always wanted to in life and that's thank those two people for adopting my daughter and raising her and giving her a happy life," she said.
Though Gambardella and the Blumhorsts met privately before the dedication, the feelings seemed mutual as the three locked hands posing for photos on the bench dedicated to Vernonica. Betty Blumhorst said it was "heartwarming" meeting her daughter's birth mom and was struck by Gambardella's resemblance to Veronica.
It was a doubly-emotional day for the Blumhorsts because a second bench Becker procured was dedicated to their son Todd Blumhorst, who died from cancer in 2013. Becker thought it appropriate to commemorate the man who lobbied hard for authorities to solve his sister's disappearance – a mission that Becker has undertaken in his stead.
"I got involved simply because I'm a mother and I couldn't believe that this small town could not solve this disappearance," Becker said. "Being a mom I thought, 'I would want someone to do this for me."
Her numerous calls got the attention of the Cold Case Foundation which, after some hiccups, led to the case getting turned over to the FBI in April 2020. Becker said the FBI is expected to provide an update by year's end. Expectations are muted.
"Someone out there knows what they did," Becker said, "and hopefully he'll have a come-to-Jesus meeting and decide to confess or spill the beans to someone else."
Meanwhile, her fundraising efforts led to the planting of a commemorative tree and marker honoring Veronica and Todd at Kakusha Park.