The need to keep local food pantries as full as possible is always there, but it is even more in the spotlight around the holidays. Through the help of countless organizations and even a social media challenge the Illinois Valley Food Pantry in La Salle has filled its shelves.
The local food pantry announced the organization can no longer accept more food items at this time because of a lack of storage space, but those wishing still to help can offer monetary donations for operations and future food purchases.
The food pantry is asking those wanting to make food donations to hold off until the Christmas season when the pantry will have the space to accommodate them.
Executive Director of the Illinois Valley Food Pantry Mary Jo Credi said this accomplishment is a testament to the area that continues to support the pantry's mission.
"Our community has been so overwhelmingly generous," Credi said. "They have had several food drives. I think everybody's trying to make up for last year."
Credit mentioned things were slower during last year's holiday season because many of the restrictions the COVID-19 pandemic put on drives and fundraisers.
Countless groups stepped up to raise food to donate to the pantry including the Peru Boys and Cubs Scouts, Oglesby's Lincoln and Washington schools, among others.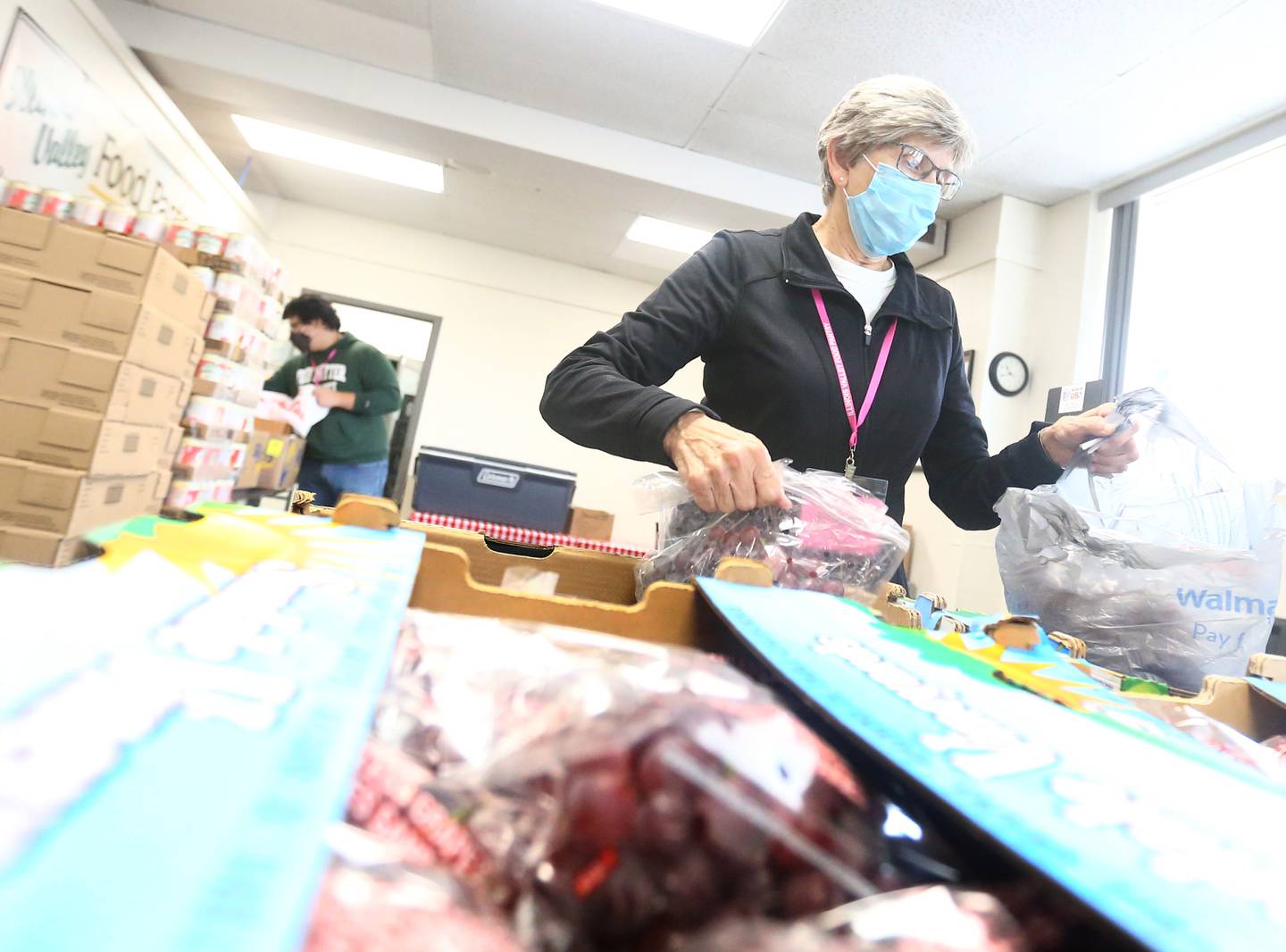 Through the works of these food drives, the pantry received thousands of pounds in food the organization will be able to give to those in need.
"So many people have given food on these food drives," Credi said. "It's been unbelievable in a very good way. There has been such a positive response in our community for food donations to help with Thanksgiving and just in general."
The food drives this year have played a role in the filling of the pantry's shelves to the point where they have had to turn away food donations.
One more surprising source of food came from the Illinois Valley Auto Group, which started a social media challenge where they filled carts full of food to donate to the pantry and then began to call on other businesses in the area to do the same.
The auto group has been giving yearly to the pantry for the past four or five years, but this year believed it wanted to try and get others in the area involved as well.
"Every year we like to donate food to them," said Office Manager Morgan Taylor. "This year as a company, all of us went and then we decided we wanted to get other businesses in on it."
Get other businesses involved they did; as they called out Riverfront Bar and Grill who responded by filling carts of their own to donate to the organization.
"We really didn't know if anybody would do it," Taylor said. "So, to see that multiple businesses took part in it was great."
The cycle continued as others such as Stone Jug Barbeque and the city of Peru Offices began to take part in the growing challenge.
"That kind of went on for a few businesses and then we found out that their shelves were completely full," Taylor said. "They cannot accept any more donations."
Taylor was happy this idea was able to play a part in filling the shelves with food for the pantry.
"It feels amazing," Taylor said. "Every year we like to go in there and sometimes their shelves are very bare. So to hear that they were completely full was a great feeling for all of us."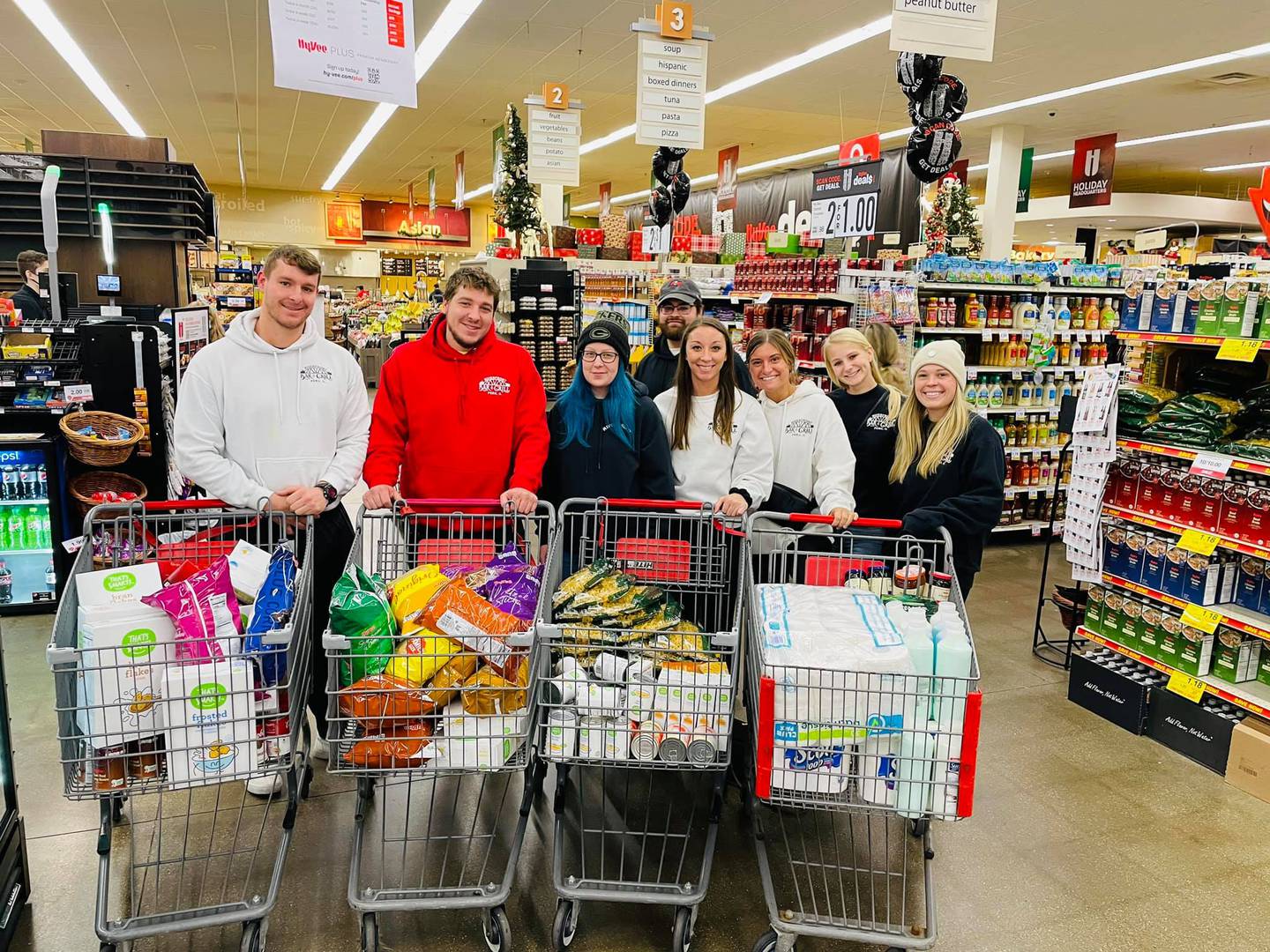 Taylor mentioned the business may keep the challenge going after the pantry gives out its holiday handouts as there may be some more room on the shelves.