Jen and Matt Cetwinski scrambled to get Bruce & Ollie's open before Memorial Day. Every summer day not open was a missed chance to sell ice cream and picnic items to the crowds in Utica and Starved Rock.
They made their deadline, opened May 9 and timed it better than they knew. This summer has brought a big influx of children screaming for ice cream – and in larger-than-expected volumes.
"We're definitely seeing a lot of families," Jen Cetwinski said. "We've got a lot of happy dads when they find the beer, a lot of happy moms when they find the coffee and a lot of happy kids when they see the ice cream. We've had a lot of people say they're glad to have a family-friendly place when they come to Utica."
Anecdotally and statistically, there is growing evidence Utica is attracting more young families with children. A combination of loosening infection controls and precision marketing is luring families into the parks and into Utica's business district.
Debbie Krizel is a Utica village trustee who works at Nonie's Bakery Cafe in Utica. She has noticed more parents with small children since Memorial Day weekend and she's fielded more questions about activities for the little ones.
"That's what people have been crying for," Krizel said. "The visitors who come into town have been asking, 'What else is there to do?' "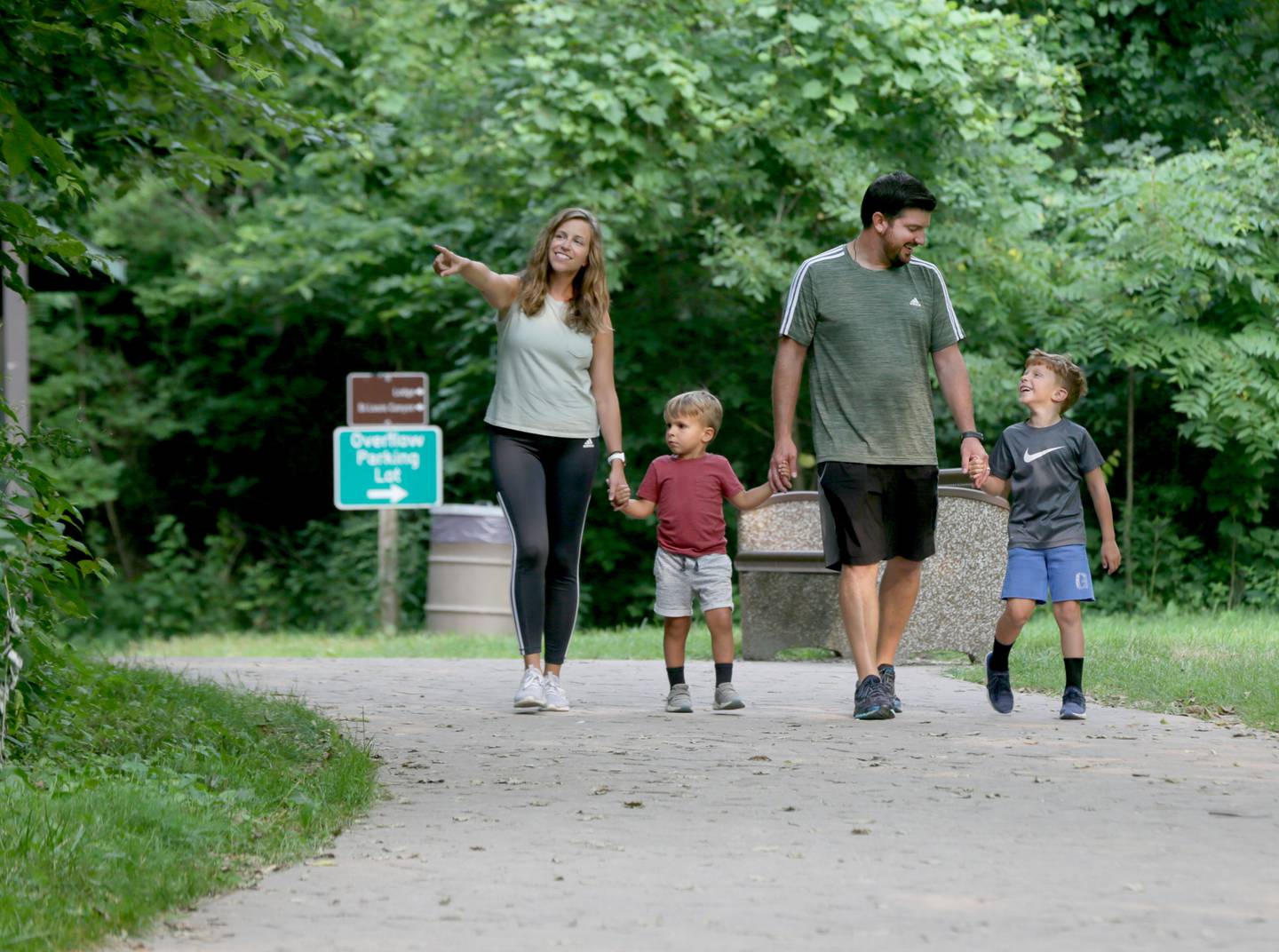 The village and business community have responded. The village board OK'd a petting zoo and chipped in both for a bike-sharing program and for a full-time blacksmith to provide demonstrations at the La Salle County Historical Society's smithery.
The rise in young families is no accident. The pandemic and the 2020 derecho both forced park closures and hampered tourism. When infection controls were lifted, hospitality businesses such as Grand Bear Resort at Starved Rock wasted no time targeting families itching to emerge from lockdown.
"As soon as we got the OK to allow guests to come in," said Matthew Kosch, vice-president at Great Bear, "we started the advertising up again and we're seeing it, both on social media and in our numbers."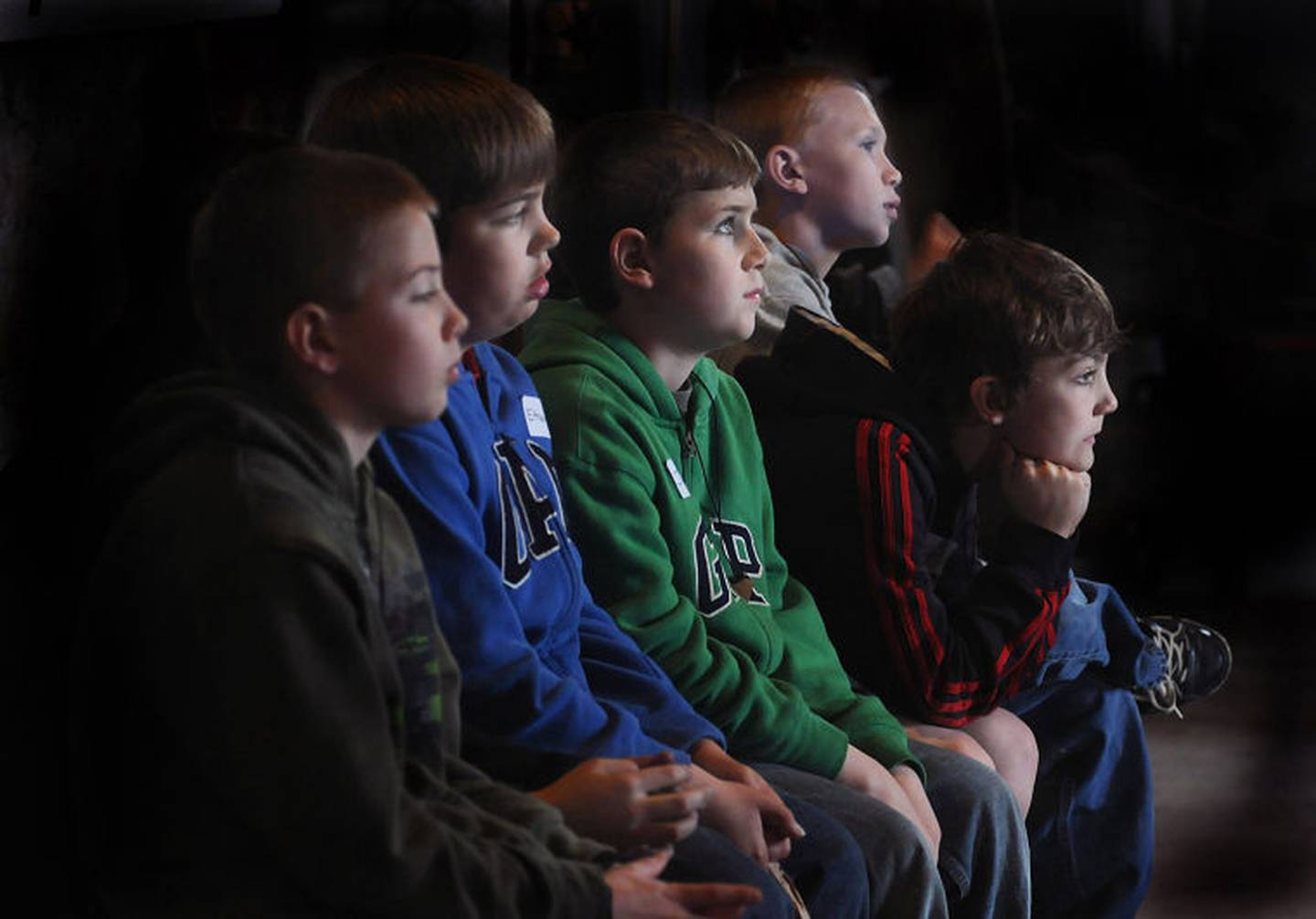 Kathy Casstevens is director of marketing for Starved Rock Lodge and works closely with the tourism coalition. Collectively, they've tweaked their marketing strategies to bring in young families, mindful of several emerging trends.
First, young children today are so media-savvy that by age 4 they're recommending kid-friendly destinations for their parents to take them. Second, parents bombarded with calls and messages are scheduling vacations in nature venues where cellular service is spotty and where they can pry their kids away from the screen.
"Getting muddy is good for the soul," Casstevens said.
And with Baby Boomers entering their twilight years, there's a window closing for families seeking multi-generational experiences. Utica and Starved Rock check all those boxes and the advertising campaigns are hitting the mark.
"This is the perfect destination for multi-generational travel and the pandemic has increased our need for families to get together after being separated by COVID-19," Casstevens said.
An analysis of safety data also shows a shift. Though Starved Rock had a busy June – attendance was 16% above average – trail accidents and code violations both slid. It seldom works that way: Big crowds typically usher in mishaps and illicit behavior.
More families would also explain why Conservation police are writing fewer tickets these days. Citations for trail violations, drinking and smoking marijuana are down 44% this year, according to La Salle County Circuit Court records.
"You can visibly see a lot more families when you patrol the trails," said Conservation Police Sgt. Phil Wire. "Fines also rose from $120 to $195 for going off the trails, and that might make people think twice."