There's a lot of work to be done before turning any shovels, but Utica's mayor hopes to begin construction of the village's outdoor shopping plaza in March.
Mayor David Stewart provided an impromptu update Thursday to the Planning Commission on the portable retail stalls planned for the vacant lot near the tornado memorial.
The village recently was awarded more than $1.2 million to construct the plaza. Stewart said the phones immediately blew up with calls from interested retailers.
"We had people calling the next day wanting to know how the application process works," Stewart said.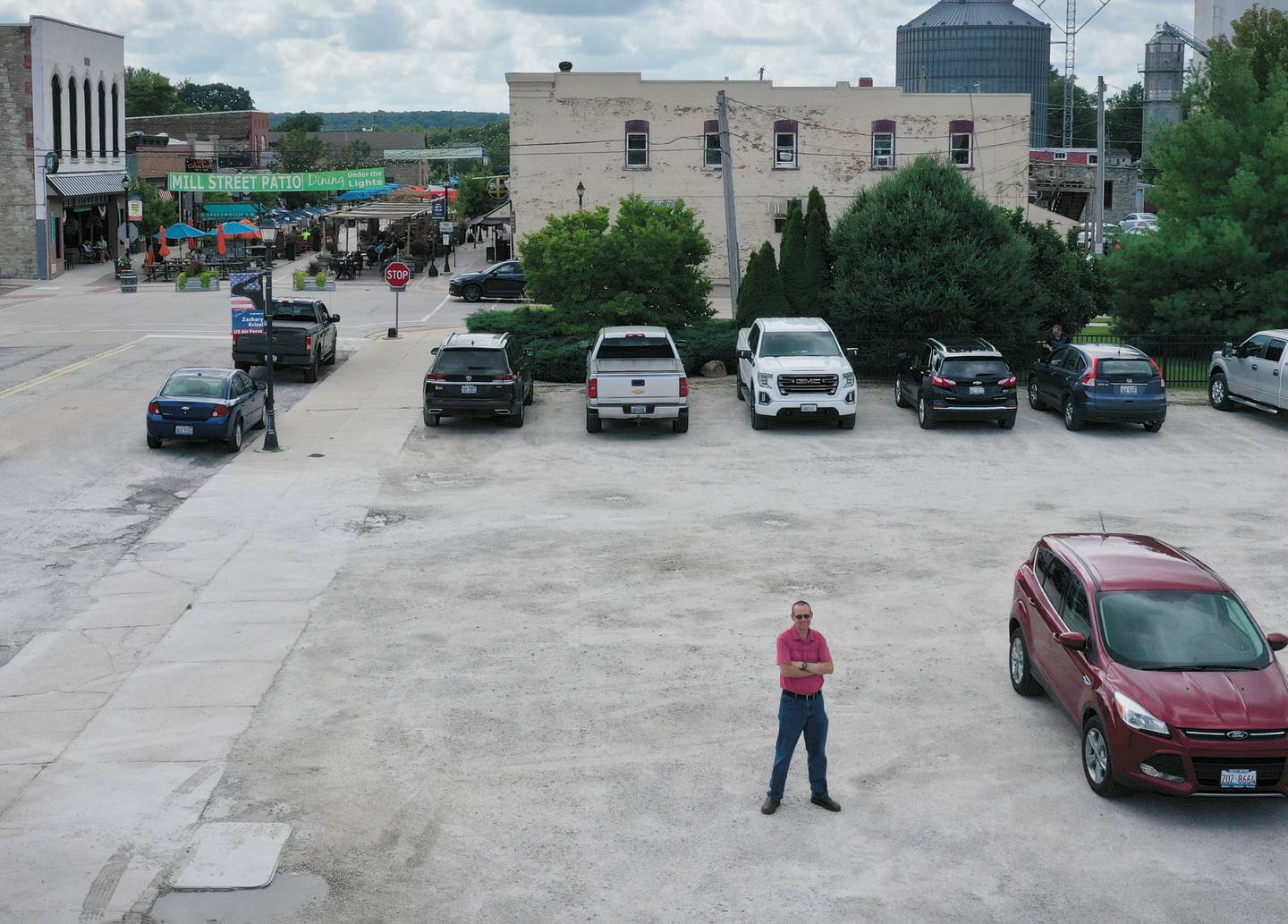 And therein lies the rub: Utica needs to craft an application process, set days and hours of operation, though Stewart is thinking Thursday through Sunday.
To that end, Stewart said he and village staff plan to visit Batavia, one of the cities with an outdoor plaza that Utica used as a model — "They've been very helpful" — to get suggestions for Utica's rules and regulations.
Stewart said he envisions renting out 12 portable retail stalls to start — "We're hoping the need arises for more each year" — with 54 designated parking spaces. Additionally, the village will add parking to the north side of Grove Street across from the library.
And so far there's only one absolute rule: No alcohol.
"I've said it before: There will not be liquor licenses issued in those buildings," Stewart said. "We don't want them competing with the brick and mortar (businesses) by having alcohol."
But other limits are under consideration and fluid.
Though Stewart said he wants the first 12 stalls occupied strictly by retailers, Planning Commissioner Doug Gift asked if space could be leased to an association (the Ottawa Art League, for example) for the purpose of selling local arts and crafts.
Stewart signaled that is a possibility and said Utica businesses would be given first preference should the village have to prioritize applications.
"We really need to get to Batavia and see how they operate," he said.
Village Attorney Herb Klein agreed the village must carefully study how to manage the stalls and set charges.
"These spaces aren't going to be free," Klein said.
The project moved into high gear earlier this month when Springfield awarded Utica a Rebuild Illinois Downtowns and Main Streets capital grant of $1,249,969. (Utica agreed to provide a village match of $250,000.)
The portable retail stalls appealed to the village because there had been trouble attracting brick-and-mortar project to the parcel, which was leveled by the 2004 tornado, because it sits in the Clark's Run flood plain.
The village studied not only Batavia's "Boardwalk" but also an outdoor retail plaza in Muskegon, Michigan, and decided the concept could work in Utica, the gateway for more than 3 million yearly visitors to the state parks.