CHARLESTON — Fieldcrest's Mason Stoeger earned a state medal on the blue track of O'Brien Stadium Thursday at the Class 1A boys track and field meet.
His 4:27.35 was good for sixth in the 1600.
"I feel good," he said. "I know I didn't get the school record, which is 4:24, but I am just happy with the place."
Stoeger started to make a move near the end of the third lap, passing several other runners, but several runners behind him made moves on the final lap and passed him.
"That's always been my plan throughout the whole year," Stoeger said. "I try to race the third lap to be, not necessarily my fastest, but my strongest, and that's when I make my moves. I try to make the move at 600 [meters]. I tried that today, but I couldn't hold on as long as I wanted to."
Matthew Olech of Harvest Christian Academy was the winner in 4:21.59.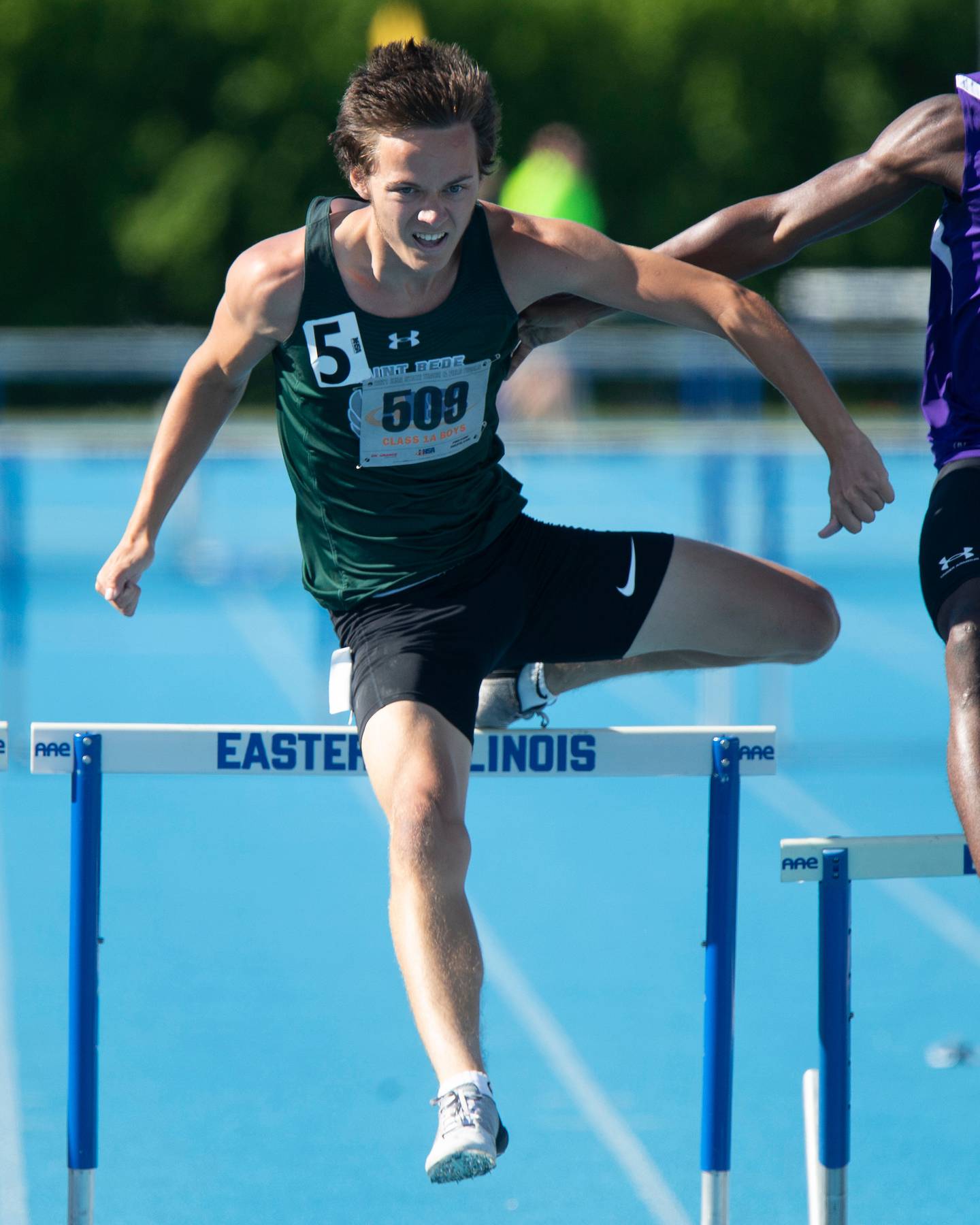 St. Bede's Zach Roenuck raced to a 17th-place finish in the 300 hurdles with a time of 42.88 seconds.
"It's been a tough year for me," Roenuck said. "It's hard to keep your mind right during these times with COVID and that, and my work effort fell because of that. I couldn't pull through and do what I wanted to do."
St. Bede's Duncan Lawler tied for 13th in the high jump as he cleared 1.85 meters.
Jadon Robertson of Cowden-Herrick cleared 1.99 m. to win.
Halls' Caleb Savitch cleared 3.20 m. in the pole vault to place 18th.
He cleared 3.05 on his first attempt and 3.20 on his second but could not clear 3.35 on any of his three tries.
Cornerstone Christian's Ridge Willard cleared 4.60 m. to win.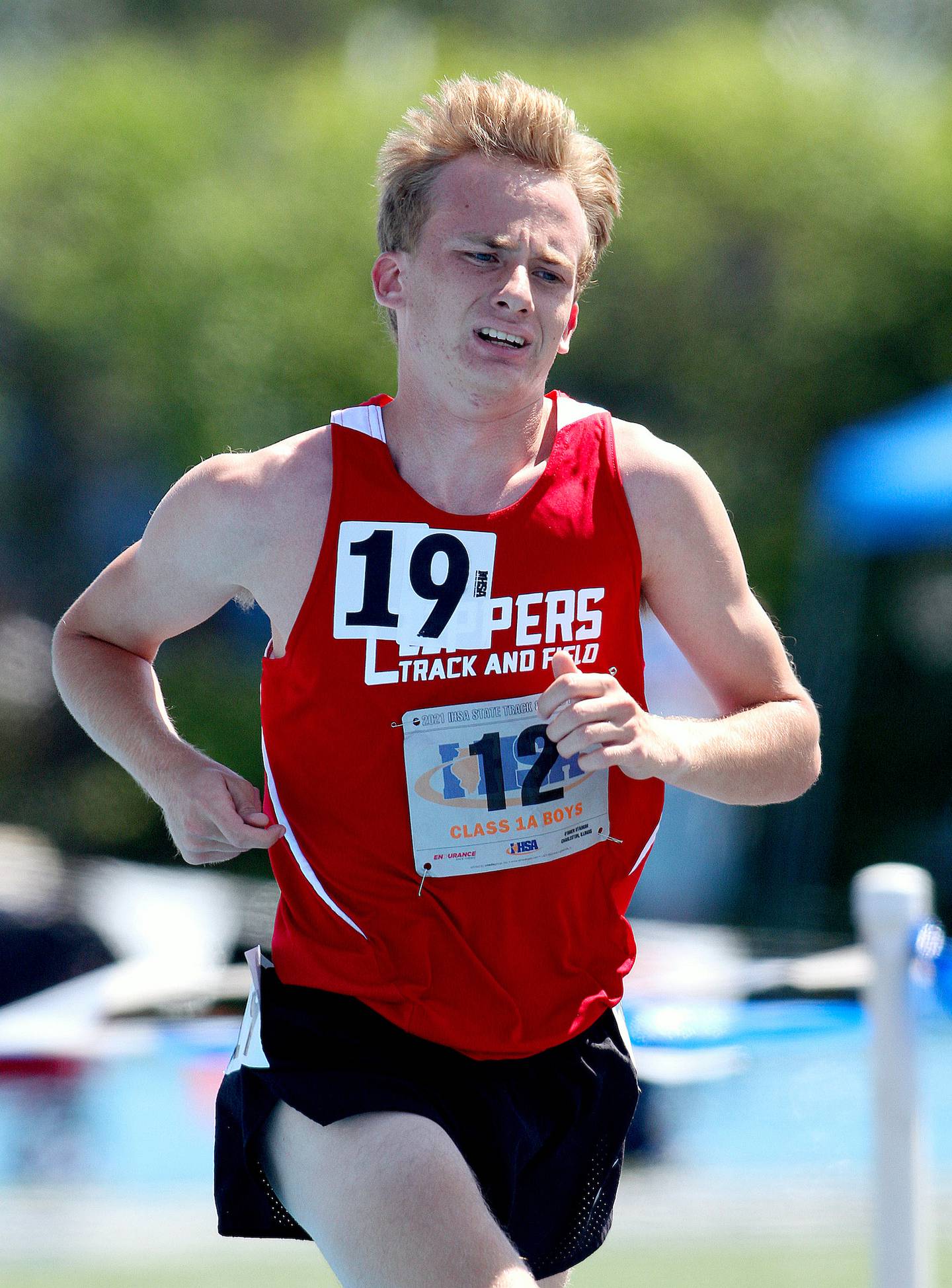 Amboy-LaMoille's Brock Loftus took 26th in the 3200 in 10:46.71, falling to the back of the pack in his heat.
"That was my worst race of the year by far," he said. "I don't really know what happened. I still got to run here, but it will leave a sour taste in my mouth for next year."