STREATOR – Creating a good scoring opportunity is 95% of the work, it's true, but it doesn't count on the scoreboard until that last 5% – finishing the soccer ball into the net – is taken care of.
A team that struggled cashing in its scoring opportunities last season, the Streator Bulldogs did not struggle with that last 5% early Friday evening. Their opponent, the La Salle-Peru Cavaliers, did, however, leading to a one-goal game at halftime that finished as a 6-1, nonconference triumph for the hosts on a chilly but thankfully not windy day behind the Streator Family YMCA.
Bridget McGurk scored all three of Streator's odd-numbered goals for a hat trick, two of those coming on direct kicks after L-P penalties. The Bulldogs' other three scores came courtesy of Anna Russow (two goals), Zulima Gonzalez (one goal, the game-winner, and one assist) and Annabelle Dean (one assist).
"That's something we were struggling with in the Mendota game [a 2-1 win Monday]," Streator coach J.T. Huey said. "So we've been putting a lot of emphasis this week on finishing the soccer ball, putting shots on from outside the 18[-yard box], and it worked.
"And Bridget had a heck of a day."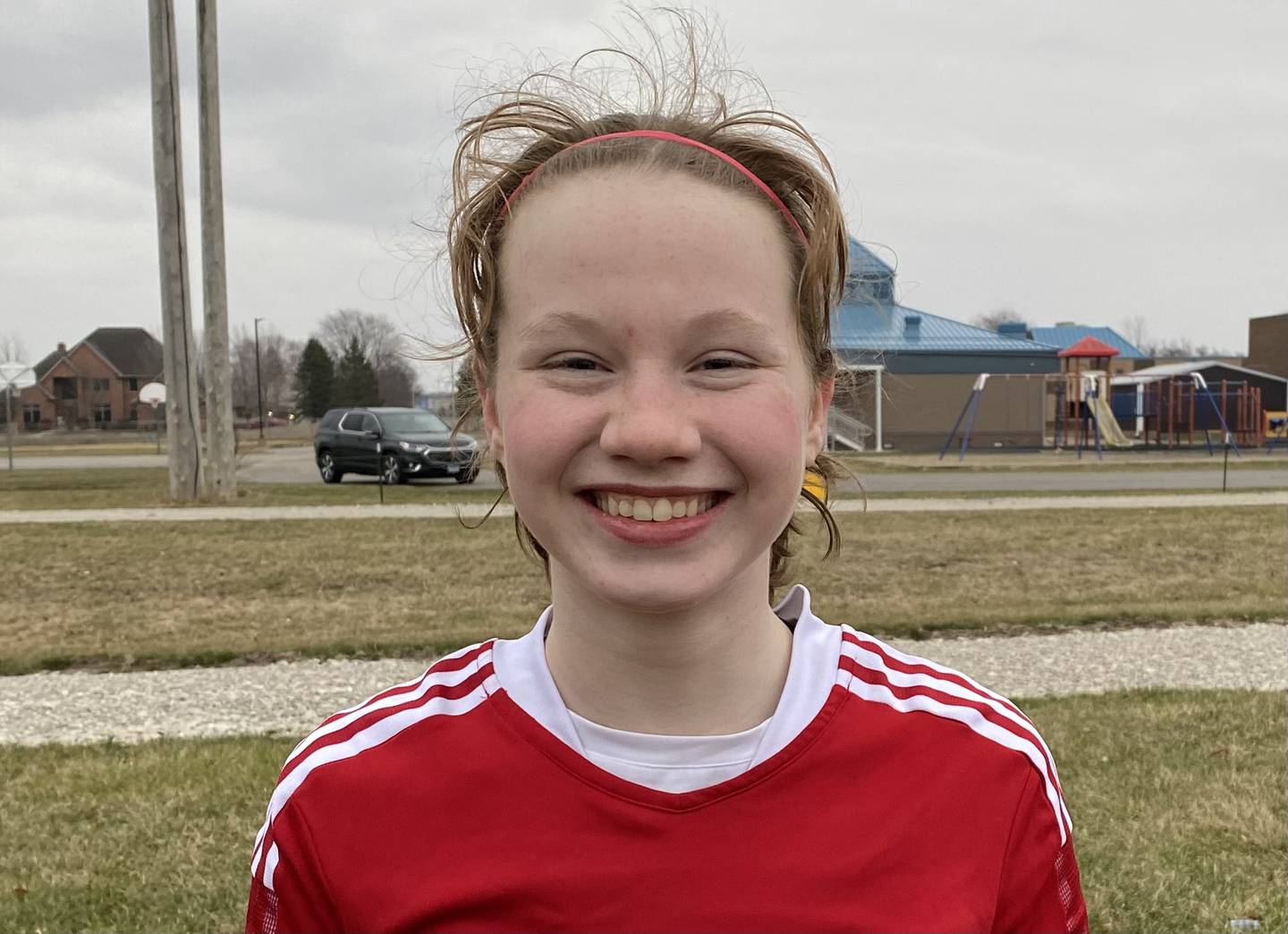 La Salle-Peru (1-3) trailed 2-1 at halftime, its only score coming when dynamic striker Danica Scoma's crossing pass bounced off a Streator defender for an own goal with four minutes left in the first half. But the Cavaliers were the aggressors coming out of the 10-minute break.
L-P peppered the Streator end with shot after shot, but Streator goalie Monsy Gonzalez (10 saves, one goal against) and a defense led by standout efforts from Josie Goerne, Ellie Isermann, Emma Graves and Joey Puetz stood firm.
"Twenty-seven shots, though obviously not all of them on goal, and most of them in the second half," Cavaliers coach Christin Pappas said. "Not being able to finish is a frustrating feeling. We have some pretty talented girls on our team ... but the girls are capable. I know the score today doesn't show it, but we definitely, definitely have the talent.
"We just need to finish the goals."
While the Cavaliers' crashes on the net were repelled, the Bulldogs were making the most of their opportunities. McGurk made it a 3-1 game with a heads-up goal after both teams were uncertain who was going to be awarded possession after a stoppage.
It's the type of "quick rip" Huey has been preaching in practice.
"Honestly, I was a little confused at first as well," McGurk said. "I thought it was L-P's. But I put [the ball] down, and the ref just looked at me and said, 'Red ball.' I knew if I would've asked for [the L-P defenders to be moved] 10 feet back, I would have to wait for him, so I just kicked it. Their goalie was turned around, so I said, 'OK, I'm going.' ...
"We definitely talked a lot more and we spaced out a lot better. The communication was definitely there, and we didn't play nasty. We stayed positive on the field."
"We definitely talked a lot more and we spaced out a lot better. The communication was definitely there, and we didn't play nasty. We stayed positive on the field."

—  Streator's Bridget McGurk
The next three Streator scores came in quick succession. Russow had a follow-up after a nice one-on-one save from L-P keeper Aurora Reed (18 saves, six goals against) dropped straight down to the still-attacking Russow's feet for the tap-in. McGurk added her third score of the day off a beautiful Zulima Gonzalez assist and Russow tacked on her second goal.
Despite the six goals allowed, the senior Reed was impressive in net for the Cavaliers, aided by strong defensive performances from Genesis Garcia, Drew Depenbrock and Nica Hein.
"We're not disappointed with the way we showed up today," Pappas said. "We're just disappointed we couldn't finish."