Kaitlin White was white hot for the Fieldcrest girls basketball Monday night.
She scored 25 points including five 3-pointers, all in the first half, to lead the Knights to a huge halftime lead on the way to a 76-38 win over Gibson City-Melvin Sibley in Heart of lllinois Conference play at Gibson City.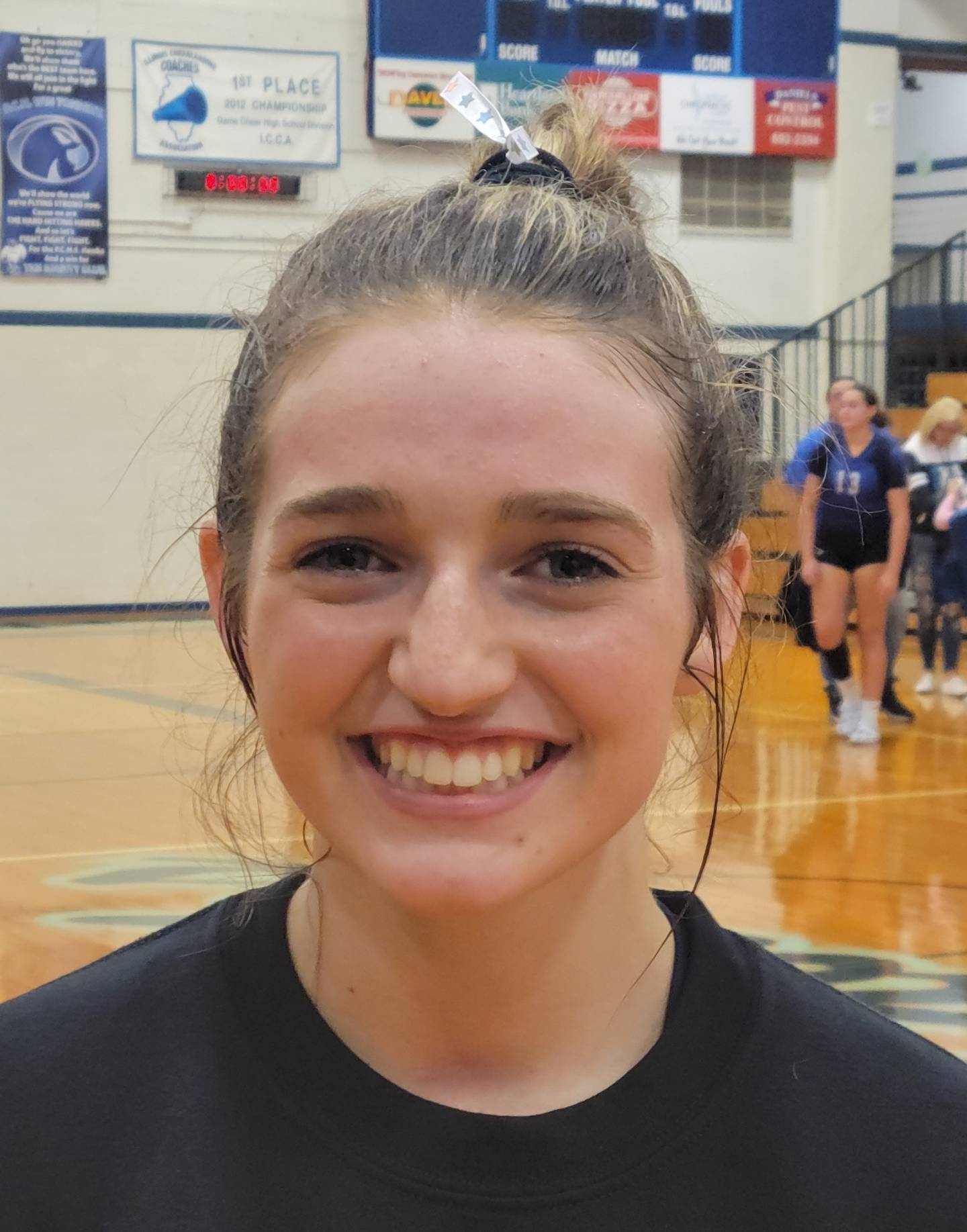 Also for Fieldcrest, Ashlyn May had 19 points, eight rebounds, four assists and four steals, freshman Macy Gochanour had eight points, six steals and four assists and Carolyn Megow had eight points and eight offensive rebounds.
The No. 2-ranked Class 1A Knights improved to 10-0, 5-0 in the HOIC with the win.
Earlville 54, IMSA 21: The Raiders rode the strong play of Madyson Olson, who had 25 points, 12 rebounds, eight assists and seven steals, and Nevaeh Sansone (17 points, 11 rebounds) to a Little Ten Conference victory at home.
Also for Earlville (5-7), Natalie Hall added six points and five rebounds.
Putnam County 44, Henry/LW 26: Gracie Cuicci scored 17 points, and Ava Hatton had 12 points to lead the Panthers to a Tri-County win on the road.
Maggie Richetta added six points for PC.
Newman 33, Mendota 31: The Trojans dropped a close one in Three Rivers East play in Sterling.
Reanna Brandt led Mendota with 11 points, 13 rebounds and five blocks and Katie Jenner added nine points, five rebounds and six steals and Grace Wasmer chipped in eight points and seven rebounds.
DePue 35: Indian Creek 30: DePue (4-5) was victorious at home in Little Ten Conference play.
Kewanee 39, St. Bede 35: The Bruins fell on the road in Three Rivers East play in Kewanee.
Erie-Prophetstown 47, Bureau Valley 37: E-P made 13 of 16 free throws in the fourth quarter to seal the win. BV had two shots to tie the score at 39 with just under three minutes to go, but was unable to hit the baskets.
The Storm were led in scoring by Kate Stoller and Taylor Neuhalfen with 12 points each.
BOYS BOWLING
St. Bede 2,865, Ottawa 2,817: Trager Davis rolled the high series of 640 and high game of 234 to lead the Bruins on the lanes at Dettore's Town Lanes in Ottawa.
Also for St. Bede, Haiden Ator had a 575 series, Dominic Fonderoli had a 474 series and Devin Steil had a 468 series.
Nelson Brandt had a 631 series and high game of 229 for Ottawa. Will Znaniecki had a 525 series with a 191 game for the Pirates.
La Salle-Peru 3,535, Rochelle 3,197: The Cavs rolled to victory at the Illinois Valley Super Bowl with 600 series from Peyton Baker (640), Jake Quick (635), Chance Hank (632) and Ethan Picco (615).
Picco had the high game of 249.
GIRLS BOWLING
Mendota 2,192, Hall-PC 2,151: Top performers for the winning Trojans at home were Isabelle Escatel (428 series), Karli Miars (420) and Talya Schwaegerman (383).
Top bowlers for H-PC were Sara Beier (566), Emma Nicoli (413) and Payton Miller (393). Beier had the three high games of the day, including a 195.
BOYS BASKETBALL
Hall-St. Bede game moved: Hall and St. Bede basketball fans will have to wait a day for their rivalry game this week.
The Three Rivers East boys game scheduled for Tuesday has been postponed until Wednesday because of lack of officials.
The sophomores will play at 5:30 p.m. followed by the varsity at 7 p.m.