A window display advocating for reproductive rights was put up by small business owner Andrea Sugg in her boutique in downtown La Salle.
Sugg opened Bold and Curvy Boutique in 2017, a plus size clothing boutique, unique to the region. The window display began spontaneously about 10 weeks ago when it leaked Roe v. Wade might be overturned. Right after she heard, Sugg wrote "my body my choice" in duct tape in her boutique's display window.
Over time, she added more to it. The day Roe v. Wade was overturned, Sugg put up a mannequin in a handmaiden outfit. Shortly after, people brought their handmade signs from the pro-choice rally in Ottawa to her shop for display.
"I felt like it was a powerful thing to have messages and signs that youth, adults, men, women, everyone had made, so we ... put them in the window."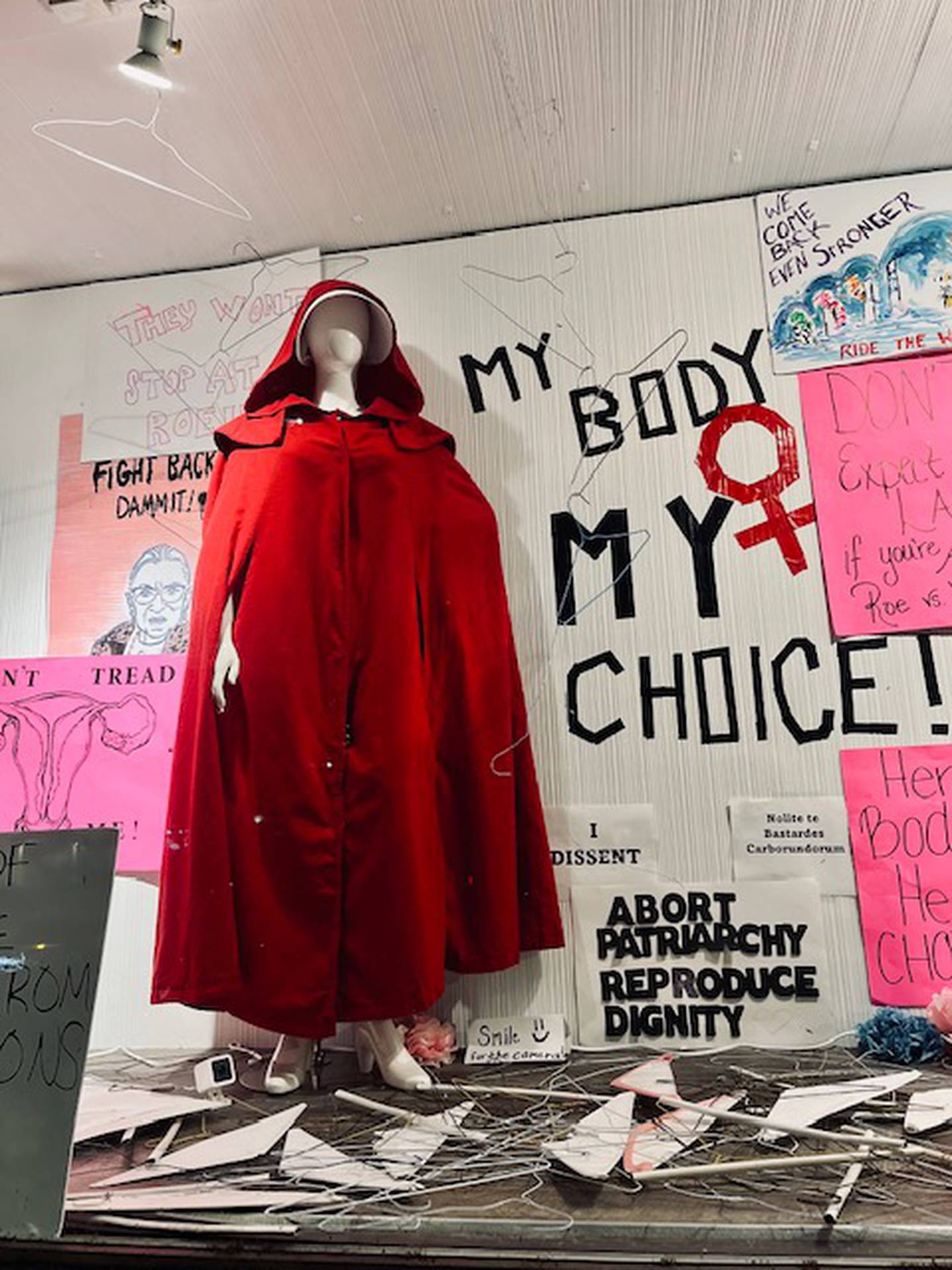 As word spread, a pair of young girls bought hangers from Walmart for the display. Also in the window are some of the pro-choice T-shirts Sugg makes by hand in her shop, along with some printed out quotes and a QR code people can scan to register to vote.
"As an owner of a business where 99% of my customers are women, I felt a need to say that I'm here for you and I've got your back," Sugg said. "I felt like it was important for me to stand up and say something because of the ability I have to do that."
In the 10 weeks Sugg has had the display, she said one person came in with something negative to say. Overwhelmingly, the responses have been positive. Sugg said she's had kisses blown at her, high fives and cheering as people go by. People stop and take pictures of her display and come in and hug her, thanking her for speaking up.
Sugg said people come in daily to talk to her about the display and to have conversations. She said she welcomes anyone who wants to talk without the pressure of spending any money.
"Representation is very important, and sometimes in our area it can be lacking," Sugg said. "I'm not scared, I'm not afraid to speak out."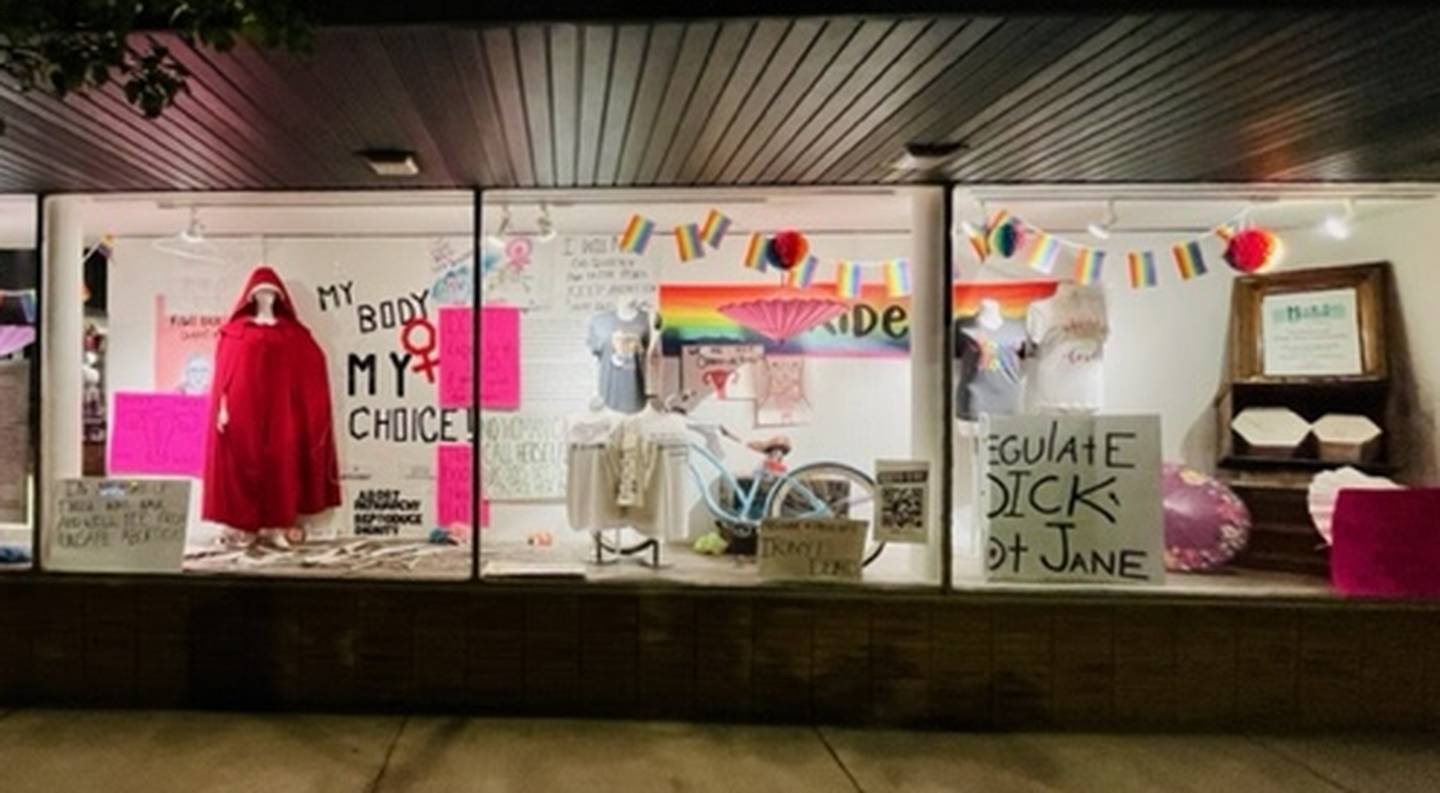 Ever since she was a kid, Sugg said she's been someone with a loud voice that would speak up for her friends if they got picked on. She said that's stayed with her into her adulthood, and she's a passionate advocate for speaking up for others, especially the LGBTQ community. Pride flags also are on display in her window.
Sugg is a mother to three children, an 11 year old son and two daughters ages 10 and four. She said a big reason she believed she had to use her voice was for them and their future.
Sugg said she felt so strongly about using her voice and platform she didn't stop to consider if it would hurt her business. She said honoring her integrity and speaking up for what's right is more important to her than making money.
"I really hope people see it and know they're not alone and that this is a safe place for them to come in," Sugg said. "I hope it encourages people to step past their own comfort zones because we need everyone to speak up."