MANLIUS – The Class 2A Bureau Valley Regional got underway with quarterfinal matches Monday at the Storm Cellar as Bureau Valley and Farmington advanced to Tuesday's semifinal round.
Bureau Valley def. Midwest Central, 25-16, 25-13
The host Storm, the No. 5 seed, put their stamp on both sets early, going on extended scoring runs to seize control against the Raiders.
"I thought we played well," Bureau Valley coach Caitlin DeMay said. "Our sets were where they needed to be, and we're playing great volleyball at the right time."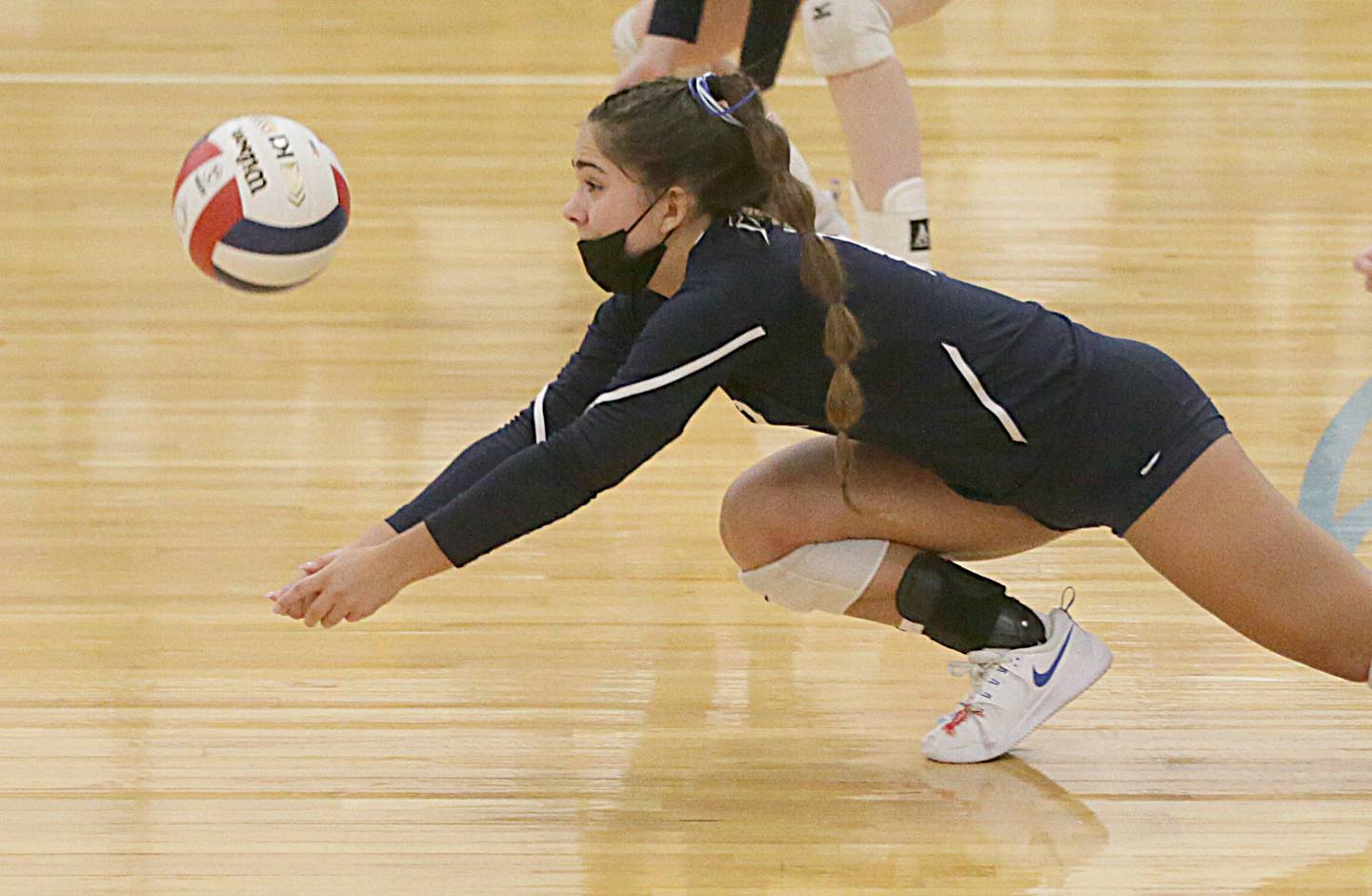 A 7-0 run on the serve of Kate Salisbury, including three aces, extended Bureau Valley's lead to 14-3 in the first set. No. 11 Midwest Central (0-25) narrowed the gap to 19-15 after a run of six straight points, prompting the Storm to call timeout.
Bureau Valley scored the final five points to close out the set on the serve of Emma Stabler, who delivered three aces in the rally.
Stabler was on serve for an 8-0 run that gave the Storm (9-18-1) a 10-2 lead in the second set, keeping the home team well clear the rest of the way. Ashley Nordstrom finished with a match-high 13 kills, while Salisbury put up seven kills and 15 assists.
Next up for the Storm is a semifinal matchup with No. 4 Knoxville (18-16), which won a closely contested 2-1 decision when the teams met Aug. 28.
"I'm looking forward to our crowd being here and having the regional atmosphere back since we didn't have that last year," DeMay said. "We're 110 percent better as a team than we were the last time we played them, so we're looking forward to it."
Farmington def. Hall, 25-17, 25-16
No. 6 Hall saw its season come to a close in the first match of the evening, falling victim to late surges in both sets against the No. 9 Farmers (4-19).
"We just couldn't seem to hit our targets tonight," Hall coach Darcy Earley said. "We couldn't get past their blockers. It's tough when you're short. I felt like we were the better team, but we were the shorter team, and that was the biggest difference."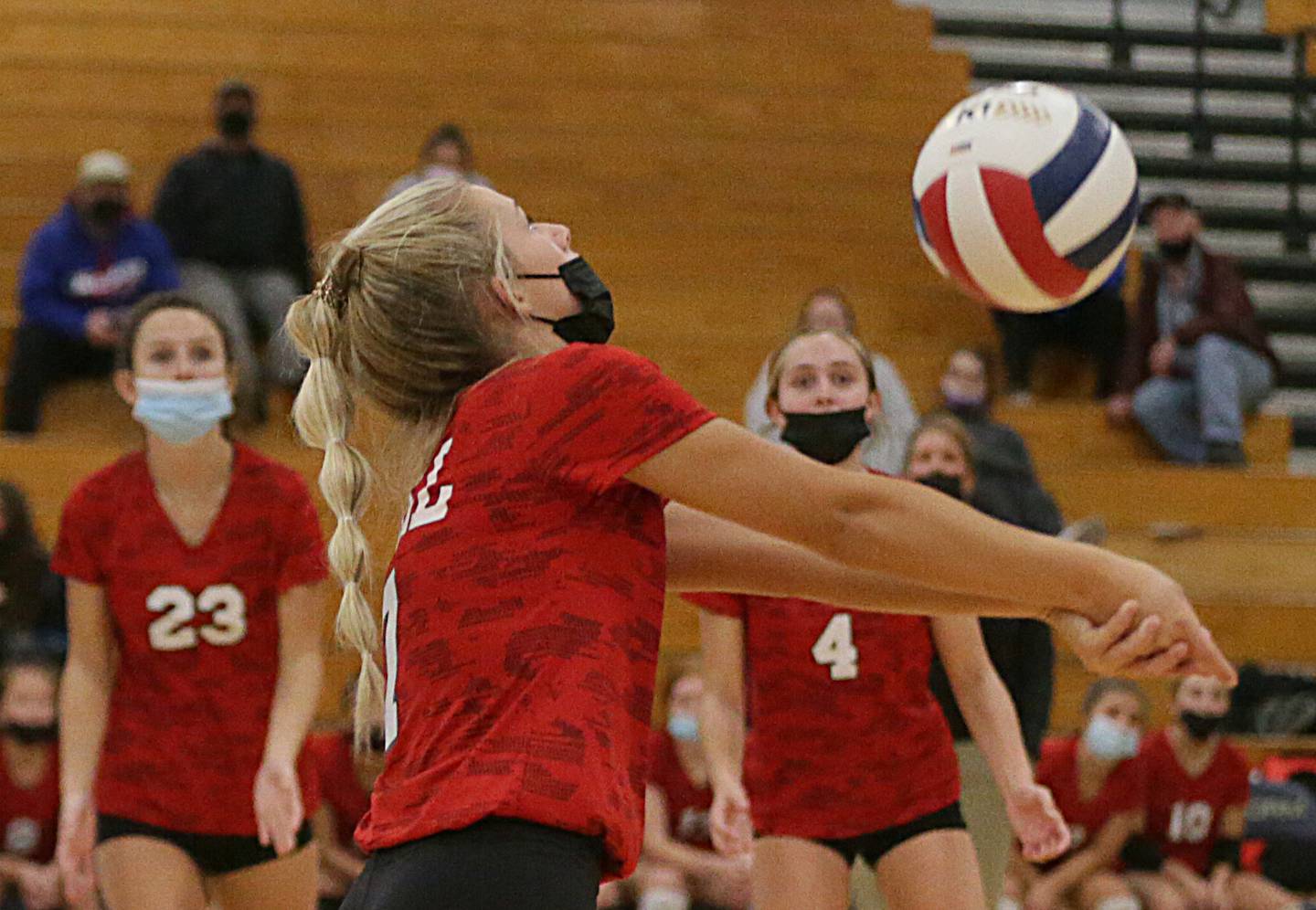 An ace by Ella Taliani capped a run of three straight Red Devil points and leveled the first set at 13-13, but Farmington scored five of the next seven points and took an 18-15 lead to prompt a Hall timeout. The break in the action did not impact the Farmers' momentum as they scored five of the final six points.
The Devils trailed throughout the second set but remained in contention until Farmington scored seven of the final eight points.
Kierra Wozniak and Kali Vassos each finished with four kills for Hall (8-26).
Semifinal action Tuesday begins with No. 1 Princeton (27-6-2) taking on Farmington at 5:30 p.m. before Knoxville and Bureau Valley square off at 6:30.