PERU – After the final out of the Illinois Valley Pistol Shrimp's inaugural season was recorded, fans behind home plate stood and applauded the home team.
The local Prospect League collegiate summer team lost, 10-4, to the Lafayette Aviators, true. But they went down swinging and – as they did all summer long – put on a good show.
The Pistol Shrimp concluded their first season at Veterans Memorial Park with a defeat in a game they led 4-3 late. That advantage was powered by a four-run third behind a Keshawn Ogans' solo homer, Justin Rios' RBI the hard way on a bases-loaded hit by pitch and Demian White's full-count, two-out single up the middle to score two.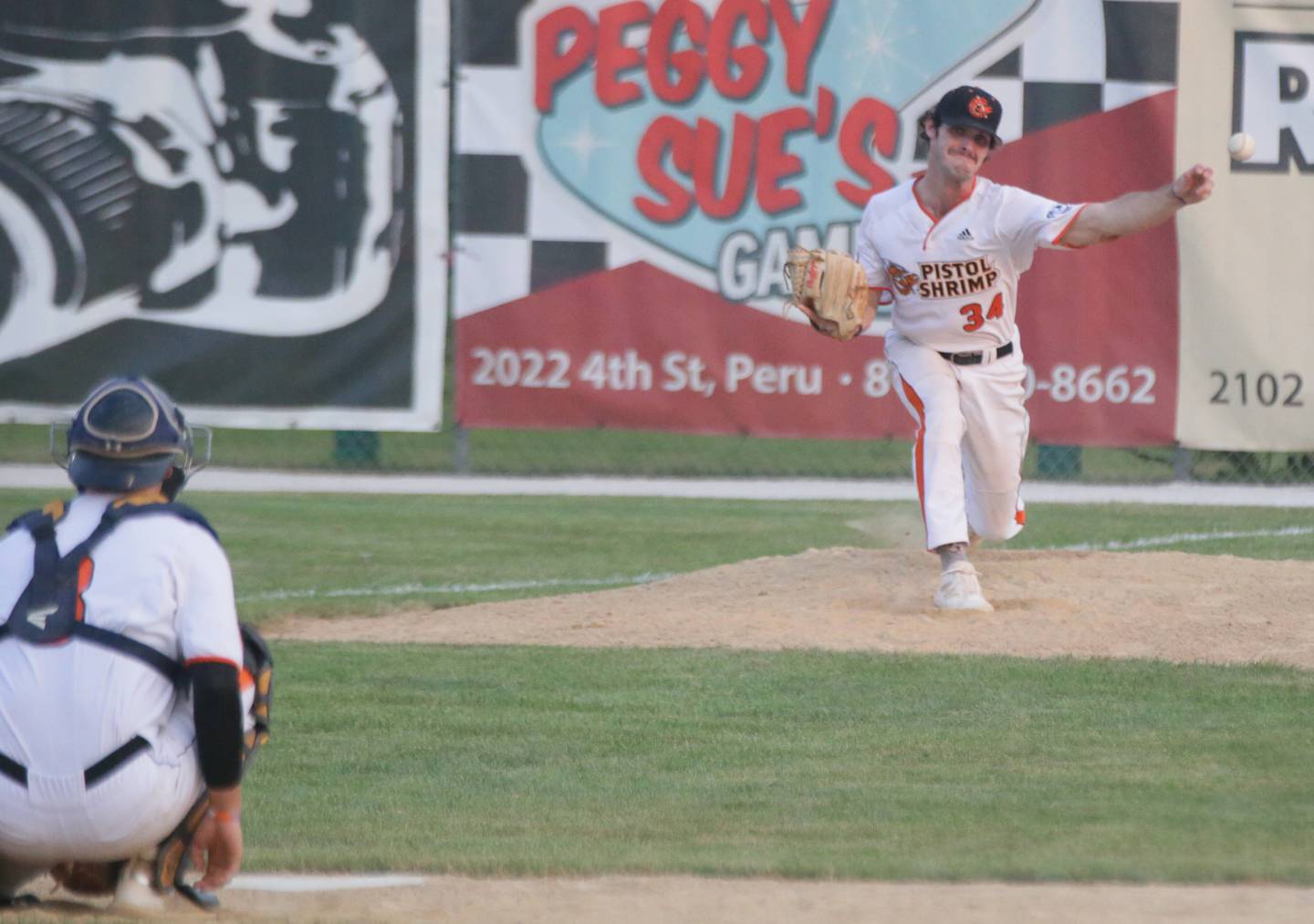 The undisputed highlight came in the fourth, when ace pitcher Ryan Eiermann – a left-handed Naperville Central graduate slated to join the Kankakee Community College pitching staff in the upcoming school year – struck out Lafayette's Jayson Newman and Mike Snyder for Eiermann's 108th and 109th Ks of the summer, establishing a new Prospect League single-season record.
"It was just about getting ahead in the count," Eiermann said of his success this summer. "Every time I'd go out there, I just tried to throw strike one, because I felt like I was a lot more in control throwing strike one than being 1-0. If I just attacked, attacked, attacked and had a good mindset, I knew I'd be good.
"I liked playing down here. Playing here's fun. There are a ton of people who come out. There's a great feel. It's a great mound and everyone was fun to be with."
Eiermann (3 IP, 1 ER, 2 K) worked three innings in relief of starter White (2 IP, 2 ER, 0 K) and left in line for the win with a 4-3 lead. The Aviators, however, flipped the script in the visitors' eighth when four consecutive pitches from Illinois Valley reliever and losing pitcher Ryan Palmblad (2 2/3 IP, 4 ER, 2 K) were turned around into RBI singles by the Aviators' Riley Bertram, Dakota Kennedy, Drew Behling and Jayson Newman.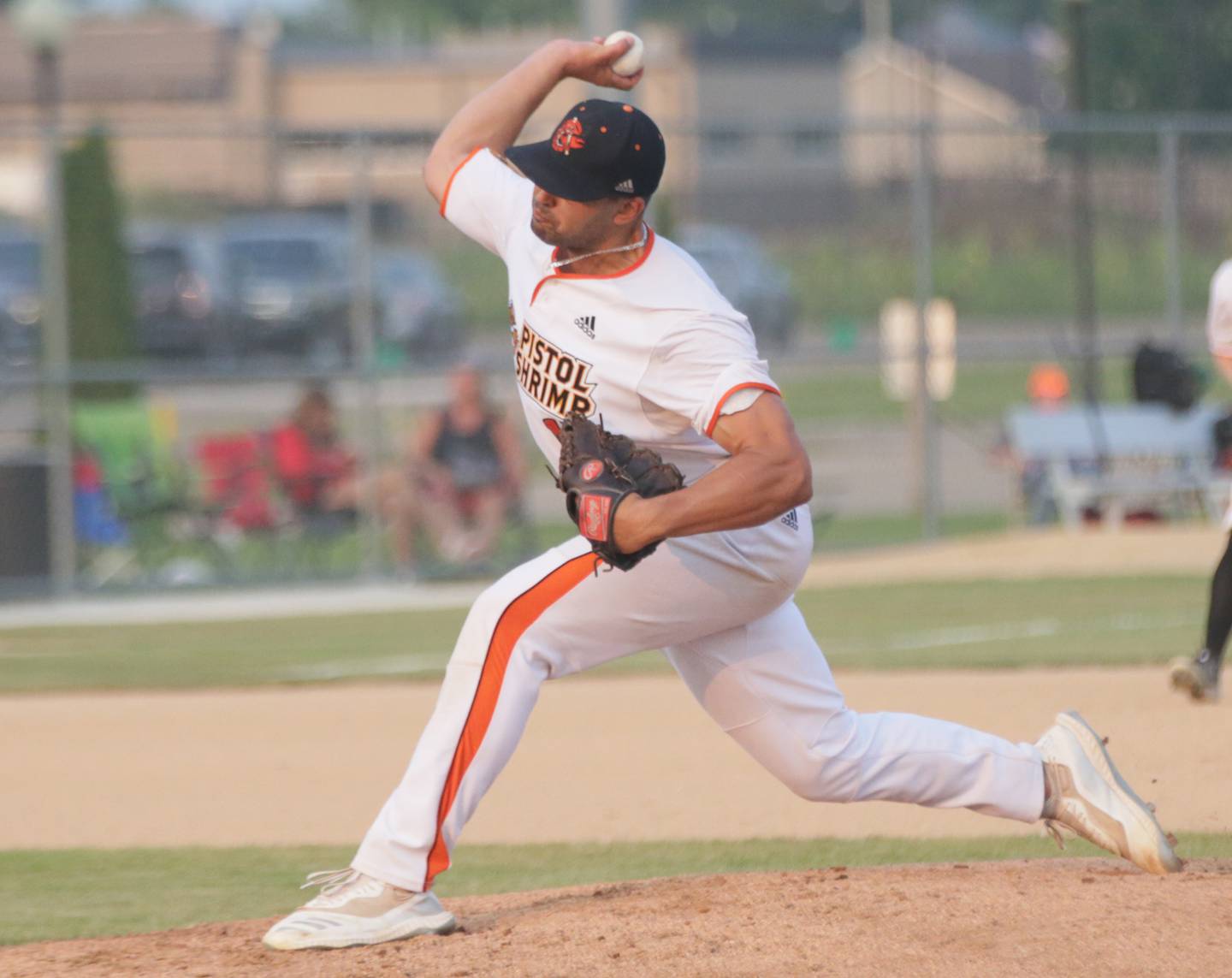 Lafayette added three in the ninth on a Bertram homer down the right-field line off Illinois Valley reliever and Peru native Jake Dahl (1 IP, 3 ER, 1 K).
The Pistol Shrimp didn't go down without a fight befitting their formidable mascot. They loaded the bases in the bottom of the ninth, sparked by a Nolan Clifford double before a hard-hit flyout to right-center ended the threat and Illinois Valley team's inaugural season with a record of 24-36.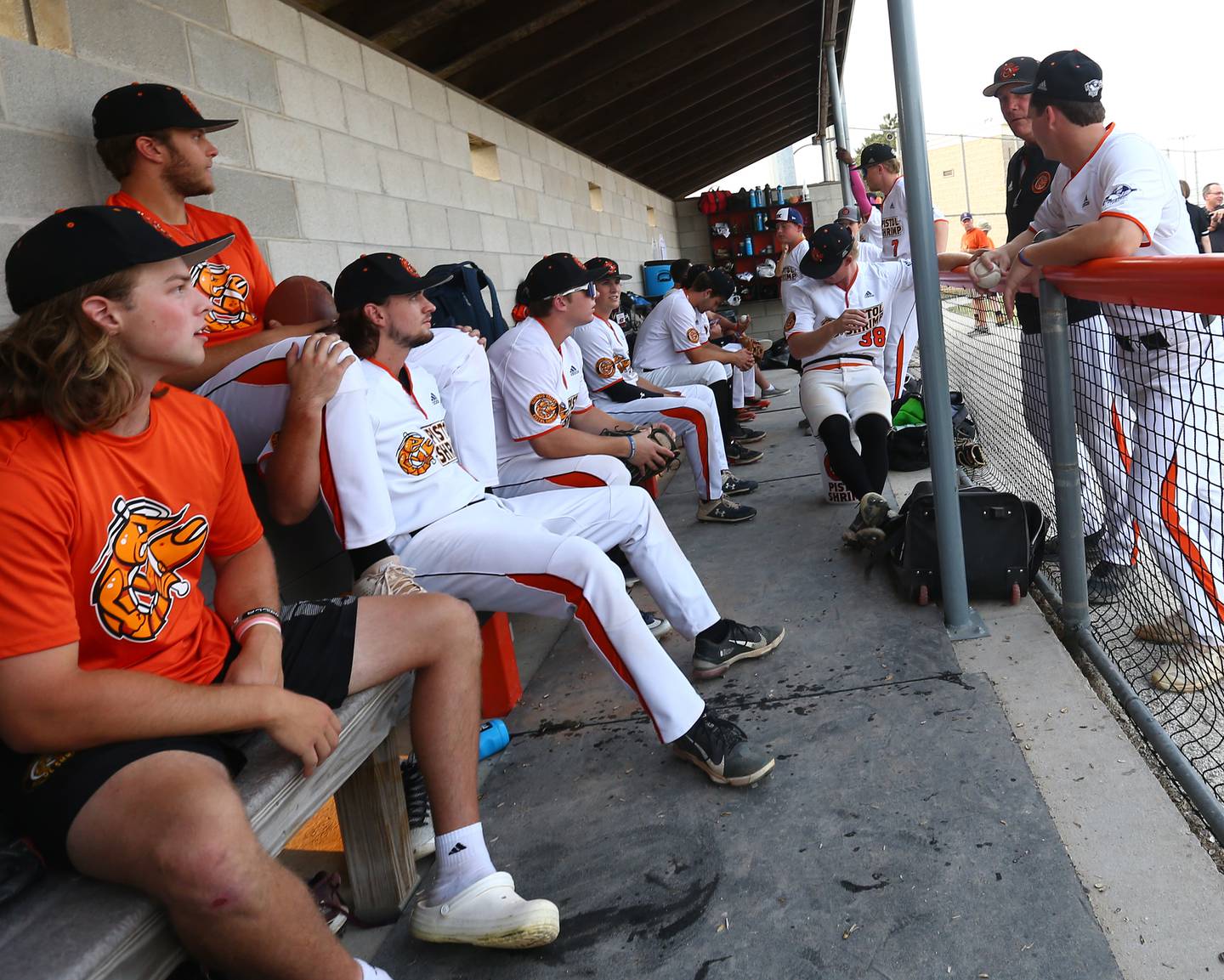 "The second half of the season, we picked it up," said Clifford, a Creighton University ballplayer from Naperville. "The bats picked it up finally, and our pitching kind of honed in. A lot of guys who didn't get a lot of shots during school got their work in here and started to get in a groove. We definitely improved a lot the second half.
"This summer was a lot of fun. I'd never been to a small town like Peru, and the community feel was really nice. Great turnout at all the games, the fans were great, my host family was really cool, and I got a lot of at-bats – just trying to get better every game. I'd say it was a good summer."