STREATOR — For three and a half quarters, the intense basketball rivalry between Ottawa and Streator proved to be as strong as ever.
But through the final four-plus minutes, the Pirates outscored the Bulldogs 12-2 to turn a seven-point lead into a 62-45 nonconference victory Saturday evening at Pops Dale Gymnasium in Streator.
Ottawa (4-4) received a team-best 17 points from senior Levi Sheehan along with an excellent 15-point performance off the bench courtesy of junior Huston Hart, while senior Aiden Mucci joined his teammates in double-figure scoring with 12 tallies.
Streator (4-4) got another tremendous effort from junior Christian Benning, who pumped in 28 markers despite nagging foul trouble, as well as nine points from sophomore Matt Williamson.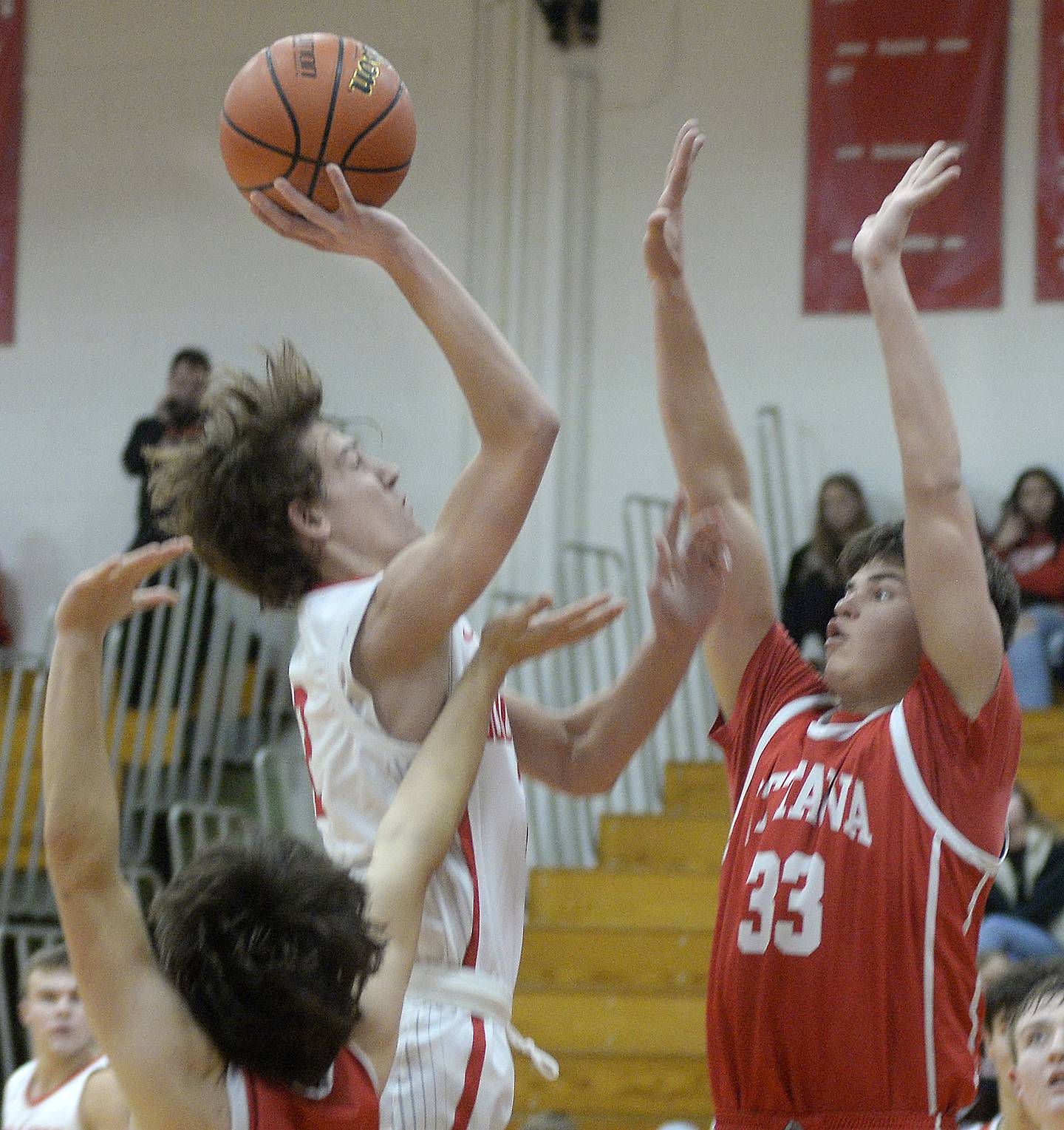 But the Pirates took control down the stretch with a flawless delay game that gave the Bulldogs little chance to score during the waning moments.
"We were a low turnover team [eight] tonight, and especially in the fourth quarter where I think we turned the ball over once," Ottawa coach Mark Cooper said. "We struggled a bit defensively in the third quarter, but we were giving points up on one end but getting them back on the other. So it kind of set us up to play our game in the fourth and increase the final margin, which wasn't indicative of how the majority of this game was truly contested.
"Huston offensively gave a big push of energy offensively in the second half, while Levi played a solid game all the way around.
"We have a ton of respect for this rivalry and an excellent Streator program, because they do things the right way. So we're very excited to have earned a hard-fought win here tonight."
The loss broke the Bulldogs' four-game winning streak.
"We were riding high with a lot of momentum coming into this one against a well-coached team that's mentally tough," Streator coach Beau Doty said. "But we've got to execute down the stretch against good teams like Ottawa. They did a great job extending their lead late in the game after we held it close for most of the way before the late delay offense made us struggle to keep up with.
"Hopefully we can learn from this moving forward."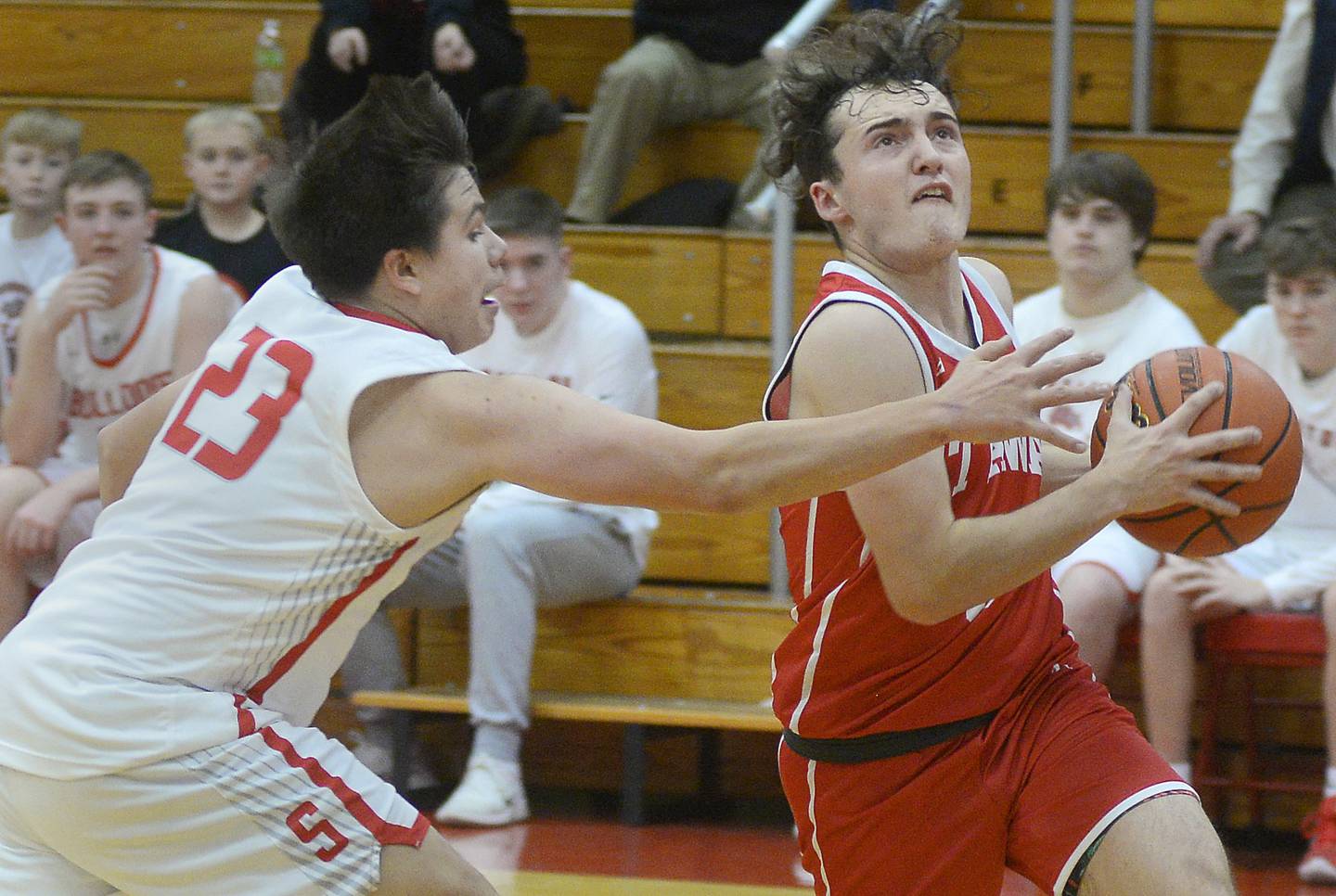 Ottawa held a slim, 11-10 lead after one period of play when Hart stole the ball and traveled the length of the court for a lay-in at the buzzer that put the Pirates on top after eight minutes.
"I saw the ball on the ground, and I just took off from there," Hart said. "I think I looked at the clock and saw there wasn't much time left, so I got to the bucket as fast as I could."
The Pirates built the lead in the second stanza, as Sheehan added six points to give Ottawa a 27-22 advantage. Benning marked 11 tallies, while Sheehan registered 10 in the first half.
"It was an amazing atmosphere tonight between a couple of great rivals, and I was just happy I could do my part," Sheehan said. "We just wanted to keep some momentum going in the second half."
Despite three early fouls, Benning came alive again in the third period, notching 11 points in the frame including a nifty floater in the lane with 45 seconds left that cut Ottawa's lead to 41-37 with eight minutes to go.
But Mucci registered six tallies and spurred the late Pirates run before Hart and Sheehan closed things out with a pair of free throws apiece with under two minutes to go as the Pirates cruised to the 17-point victory.
"After our tough loss to Kaneland earlier in the week, we've put up two big wins against Plano last night and Streator tonight," Sheehan said. "Now I think we're on a roll, so hopefully we can continue to improve and stay hot and keep building on our wins."