OTTAWA – The Ottawa American Rangers knew coming into the Ottawa Major Division (12U) City Championship game they had to be wary of their opponent, the Red Sox.
After all, the No. 4-seeded Red Sox beat them in the first of their three meetings this summer and were coming off an upset victory over the tournament's top seed, the Dodgers, in the semifinals.
So the No. 2-seeded Rangers were not taken aback when the Red Sox erased their 2-0 lead with a three-run third inning. The Rangers calmly stayed focused and came up with their own go-ahead rally in the bottom half, then added a four-run fifth to take control of the title contest and come away with a 9-3 win at Library Park on Friday night.
Bryce Ceja, Michael Johnson and Evan Lopez connected for three straight extra-base hits to regain the lead in the home third, enough of a cushion for pitcher Josh Armstrong to cruise through the final three frames of scoreless ball in relief of starter Mason Mucci and lock up the big trophy.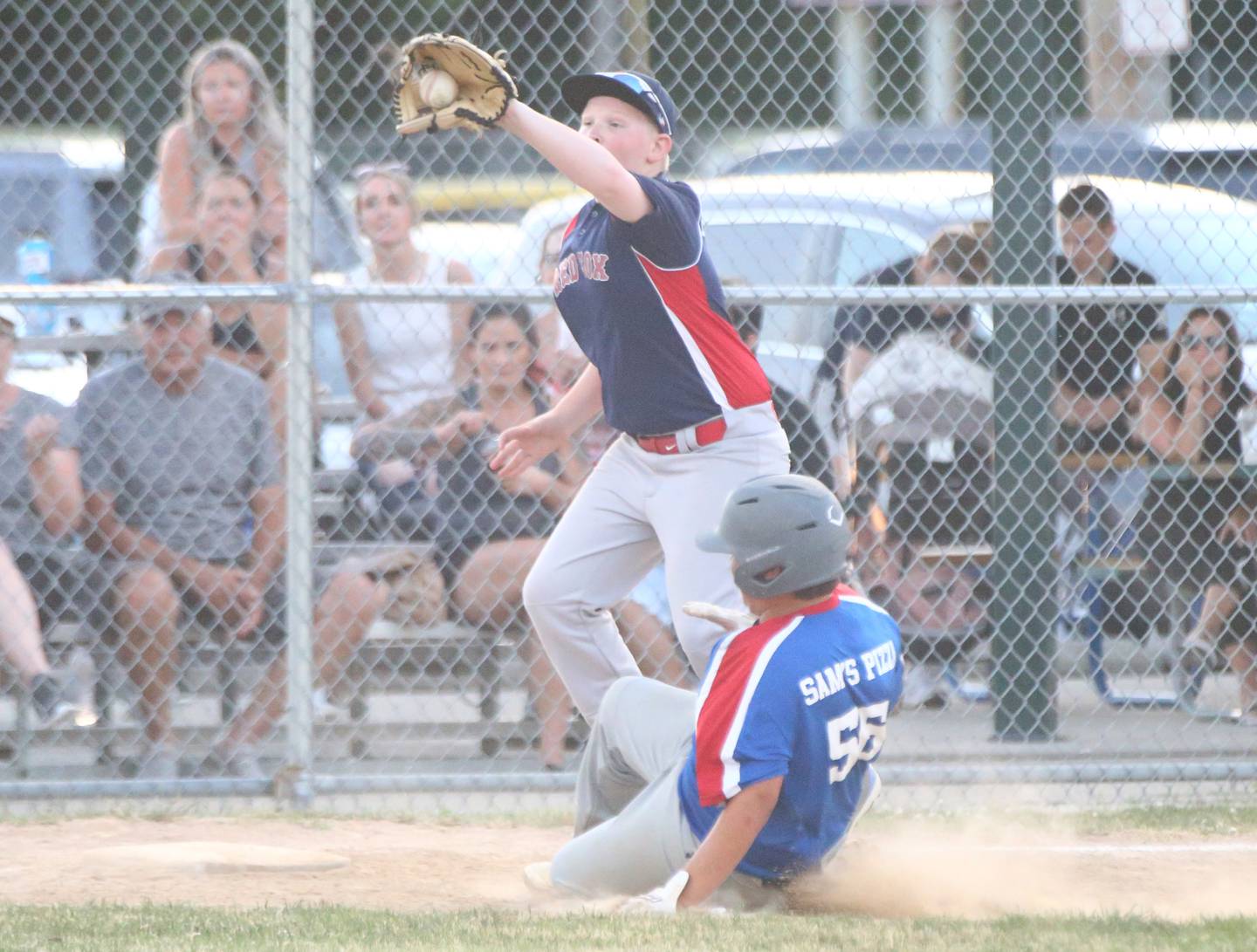 Bradyn Hermann suffered the loss for the Red Sox, striking out eight and clubbing a game-best three hits at the plate. He did, however, surrender eight hits and eight runs before yielding to reliever Brodie Martin in the Rangers' clinching four-run fifth.
"That [bottom of the third] got us going for sure," Rangers coach Eric Price Jr. said. "This is a squad that hasn't quit all year, even when we started 0-2 and were playing 6-6 near the end of the season, but everything came together all at once – hitting, pitching, fielding – and now we've won eight in a row, counting tonight. This is a team that throughout this game knew anything was possible, that they could come back and get the job done.
"We knew what the Red Sox were bringing, we knew what they were capable of, and we were ready for it. The city championship is a big deal for these kids, some bragging rights, and they worked hard. They deserve it."
Armstrong led off the bottom of the first with a single and scored on a triple to right by Mucci. Mucci then scored on a Bryce Ceja groundout for a 2-0 lead.
But the Sox rebounded with three unearned runs off Mucci. A single by Hermann was followed by an error on Teague Carretto's bouncer and, with two outs, Martin walked to load the bases. Luke Williamson walked to force in a run before Hunter Demink lined a single to right to plate two for a 3-2 advantage.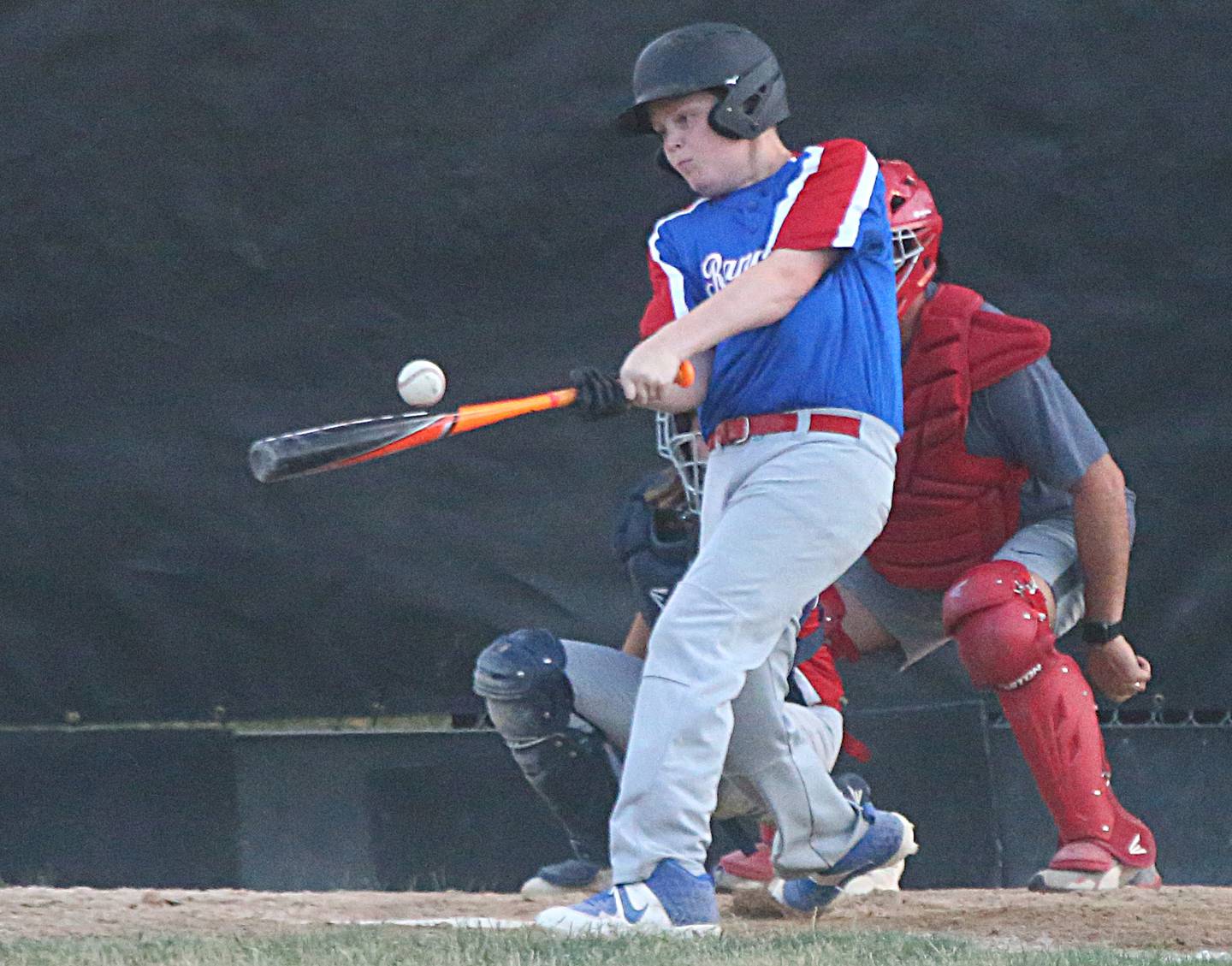 That's when the Rangers focused and rallied to regain the lead.
With one out, Armstrong singled again, then with two outs, Ceja smacked an RBI double to left-center field to tie it. Johnson doubled down the left-field line to drive in the lead run, and Lopez clubbed a triple into the right-field corner to put the home team up 5-3.
Armstrong came on to pitch in the fourth and, despite giving up four hits over the next three innings, kept the Red Sox off the board. The Rangers locked it up with four more runs in the fifth, starting with another Ceja double. A walk to Johnson and error on Lopez's ground ball pushed across one, then three wild pitches each scored a run.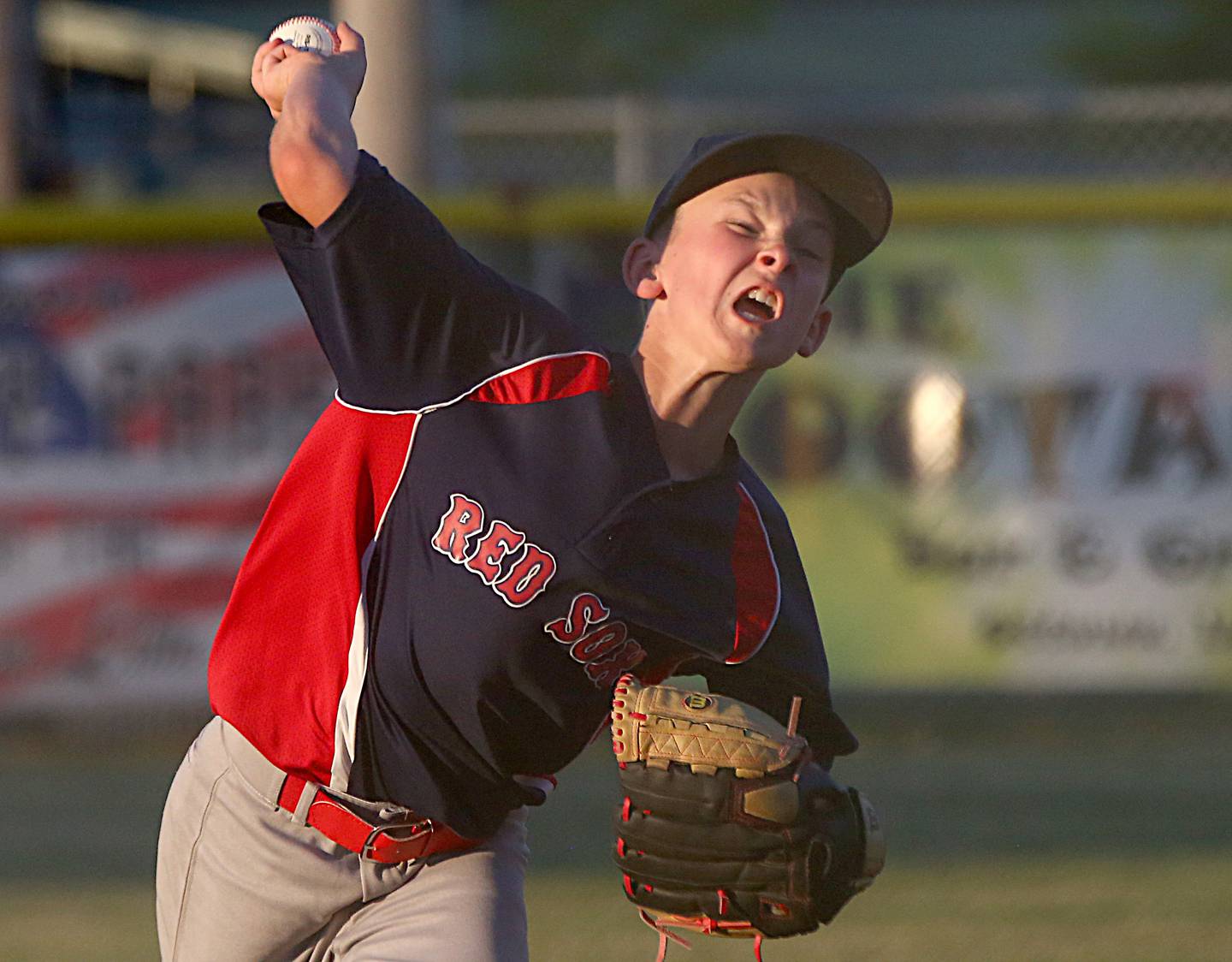 "Their lineup is good all the way through," Red Sox coach Beau Hellman said. "You have to pitch to every one of them. There's nobody to take a break on. You have to throw hard to every single one. Tonight, Bradyn did well, he hit his spots, but when he missed his spots, they hit the ball. That's baseball.
"For them, Mason was hitting his spots and got us a little flustered, then Armstrong came in and he did well. They have a good pitching staff, too. We knew they were a good team and that we had to battle them all the way through. We were expecting a tight game ... and it was. They just outlasted us in the end."