"If you're alive, you're afraid."
Take a moment and think about that, but let me add a bit more.
I highlighted that declaration – and others – that I pulled from an essay earlier this year in The New York Times.
The author was Amanda Gorman, the brave young woman who read her glorious poem at the inauguration of President Joe Biden. I say she was brave because, in her own words, she was "terrified."
She was not afraid to be onstage in front of the world. She had real fears and almost turned down the invitation.
"I was scared of failing my people, my poetry," she wrote.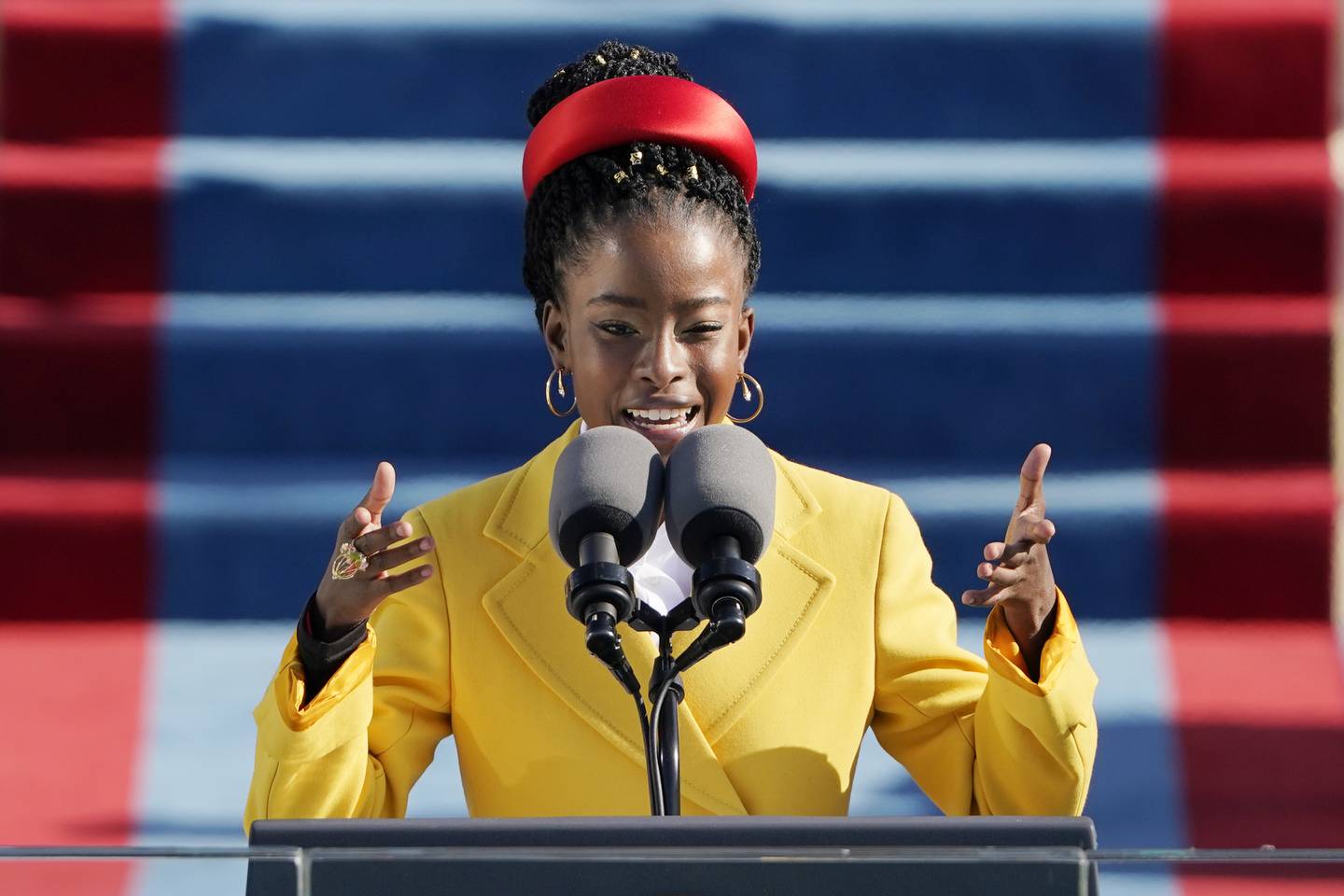 She also had concerns about her safety, including the COVID-19 danger, but also the widespread tensions in our country.
"Just a few weeks before, domestic terrorists assaulted the U.S. Capitol, the very steps where I would recite," she said.
"I didn't know then that I'd become famous, but I did know at the inauguration I was going to become highly visible – which is a very dangerous thing to be in America, especially if you're Black and outspoken and have no Secret Service."
Her mother made her crouch in their living room so she could practice shielding Gorman's body from bullets.
Was reading her poem worth all that? How she dealt with that question is a lesson for us all.
"It felt like my little world stood still," she said. "And then it struck me: Maybe being brave enough doesn't mean lessening my fear but listening to it. I closed my eyes in bed and let myself utter all the leviathans that scared me, both monstrous and minuscule.
"What stood out most of all was the worry that I'd spend the rest of my life wondering what this poem could have achieved. There was only one way to find out."
Gorman's thoughts on fear reminded me of the powerful challenge from a former first lady, Eleanor Roosevelt.
"Do one thing every day that scares you," she said. "You gain strength, courage and confidence by every experience in which you really stop to look fear in the face."
Gorman would agree, saying fear is a red flag reminder to stay and fight for what is important to you.
"I'm a firm believer that often terror is trying to tell us of a force far greater than despair," she said. "In this way, I look at fear not as cowardice but as a call forward, a summons to fight for what we hold dear.
"And now more than ever, we have every right to be affected, afflicted, affronted. If you're alive, you're afraid. If you're not afraid, then you're not paying attention.
"The only thing we have to fear is having no fear itself – having no feeling on behalf of whom and what we've lost, whom and what we love."
Gorman realized she was talking to a nation wresting with its own fears and perhaps her words could be a bridge to hope.
"I'm not telling you to not be tired or afraid," she concluded. "If anything, the very fact that we're weary means we are, by definition, changed; we are brave enough to listen to, and learn from, our fear. This time will be different because this time we'll be different. We already are.
"And yes, I still am terrified every day. Yet fear can be love trying its best in the dark. So do not fear your fear. Own it. Free it. This isn't a liberation that I or anyone can give you – it's a power you must look for, learn, love, lead and locate for yourself."
Not bad for a young woman about to turn 23 when she read her poem.
I've been around decades longer than Amanda Gorman. But that doesn't mean I don't learn from the young, from those who are inheriting what we have done to the world, our country, our community … ourselves.
We should listen more closely and try to understand what they feel and what they see … and what we don't see.
My gut – my heart – tells me her words are telling. They ring true.
Like anything that is sold as true, it should be tested and questioned. That is up to the individual because fear is a personal thing – baggage we all carry.
Gorman is right about that: If you're alive, you're afraid of something.
So let this be the test: The next time you face fear, dance with it. Just don't let it lead.
• Lonny Cain, retired managing editor of The Times in Ottawa, also was a reporter for The Herald-News in Joliet in the 1970s. Email lonnyjcain@gmail.com or mail The Times, 110 W. Jefferson St., Ottawa, IL 61350.