Streator Mayor Tara Bedei said the city will be exploring its options for ambulance service moving forward, including consideration of Advanced Medical Transport's request.
Tim Beccue, vice president of finance at AMT, Streator's 911 ambulance provider, requested Tuesday the City Council compensate the ambulance service.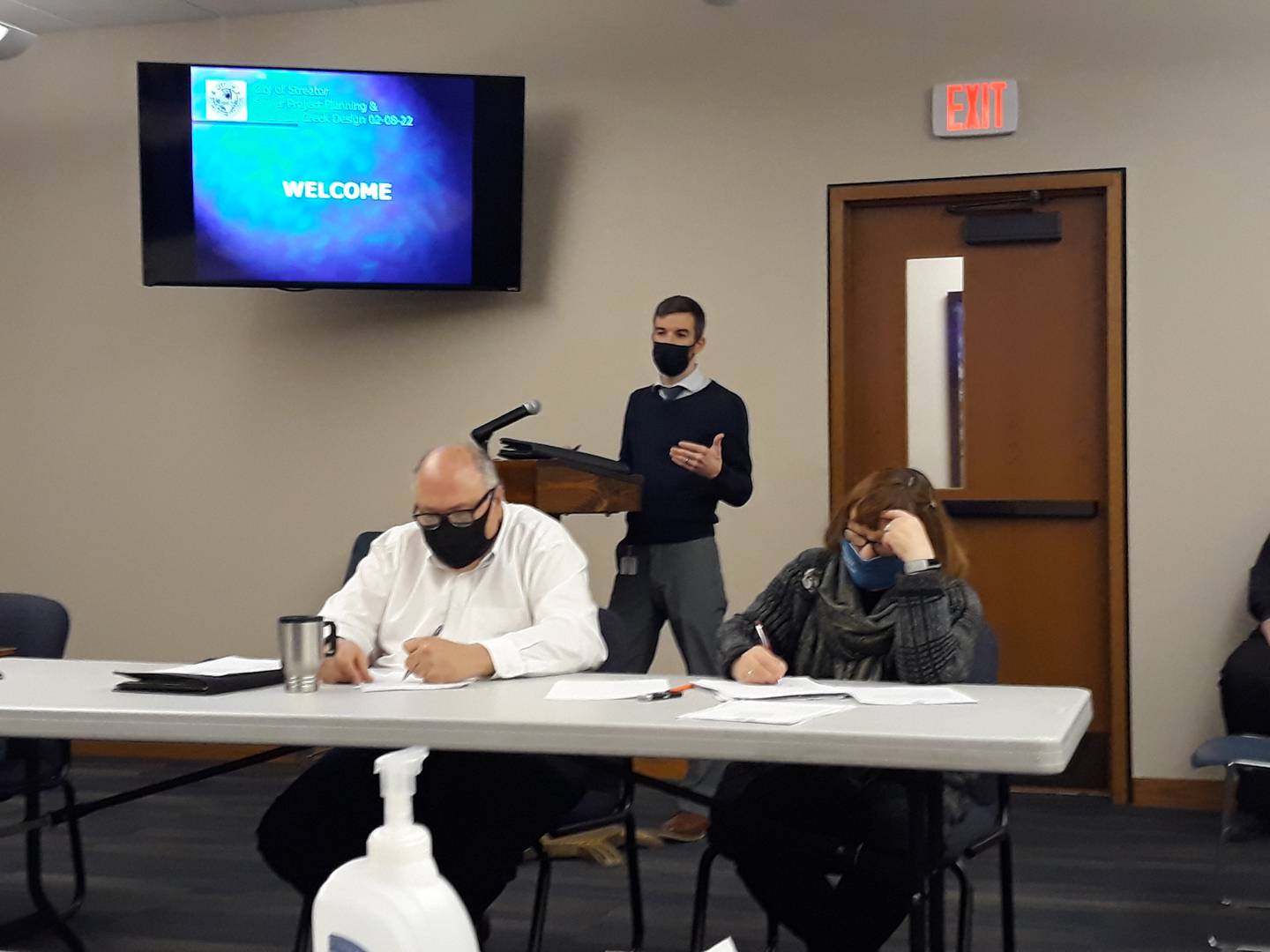 Beccue said with rising operational costs, including labor, technology and equipment, it is no longer financially sustainable for AMT to operate in Streator without financial assistance from the city.
AMT has provided the Streator area with 911 paramedic ambulance service since 2004. In that time, the city has not contracted with or compensated AMT for the services, said City Manager David Plyman.
Bedei said the timing is not ideal for the city, which recently approved its budget in December for 2022. The city has made cuts to its fire department, police department and public works in the past few years to keep property tax rates down, and has faced a structural deficit that was at about $500,000 recently.
She also raised concerns about contributing to the ambulance service, which responds beyond just the city's limits, if other governments also weren't going to pitch in. Beccue said AMT has approached other surrounding taxing bodies for similar financial assistance.
Beccue said Tuesday AMT has an amount in mind, but it doesn't want to disclose it at this time, because the city may opt to accept competitive bids for contracting an ambulance service.
Bedei said there's several factors that need to be considered before the city can move forward, and she said it could involve future meetings with AMT, or even organizing a separate committee to explore the issue. She also said the city will want to meet with the fire department regarding the request. AMT said it responds to 3,580 calls annually within the city. The ambulance service is assisted on life-threatening calls by the Streator Fire Department.
Bedei said when there's a change in how the city has been doing something over a period of time, it's a good opportunity to explore if it's still the best process moving forward.
"What was good for us 10 years ago may not be the best option today," the mayor said. "We'll take the opportunity to find out what the best option is moving forward."
When Duffy Ambulance Service, a private company in Pontiac closed, the Pontiac Fire Department provided emergency medical care for residents. Plyman said Streator is in a different position with AMT, in which the ambulance service is not expected to close up shop. The city, however, has been training firefighters in EMT courses to ensure it has options.
The Streator firefighters union has said it would like to be given an opportunity to make a proposal for providing ambulance service to the city.
Councilman Timothy Geary asked about specific instances where AMT's response time was questioned. Beccue said these instances are case-by-case based on call volume. He said AMT tries to hit a response time of less than 10 minutes, and does so 90% of the time. The 2020 cardiac arrest survival rate for Streator of 25% is three times the national average, Beccue said, also crediting the fire department for its partnership in that effort.
OSF Center for Health-Streator is required to have an ambulance on-hand for its standalone emergency room to transfer patients to hospitals. Recently OSF negotiated an agreement with Stark County Ambulance to service transfers to other hospitals, housing an ambulance within its facility on Sixth Street. AMT was handling these transfers prior to that agreement, which provided another ambulance within the city to respond to 911 calls.
Beccue said AMT is operating with two ambulances responding to 911 calls at this time and it would not be ideal based on the city's call volume to go lower than that.
Plyman reminded the council if an agreement is reached with AMT, the council can also put standards in a contract AMT has to meet to fulfill the agreement, setting a standard for the quality of ambulance service it wants to have in the community.
Talks are expected to continue among all interested parties, Bedei said. No action was taken Tuesday.