One of former Streator Mayor Jimmie Lansford's favorite T-shirts said: "Mayor by day, Papa Honey by night."
To citizens of Streator, the "mayor by day" was well known. Jimmie served the city as mayor for 11 years and as city council member for five years, employee at the hospital for 33 years, management at Union Bank for eight years and an administrator at the American Red Cross for five.
He was respected in his professional life, exemplified by the fact he was elected five times to public office, before resigning as mayor Dec. 31.
His family, however, knew his "Papa Honey by night" side.
Jimmie died Jan. 15 at the age of 82, but it's the balance of the two and the qualities steadfast in both that left their mark on people.
"(He) had this uncanny knack of gravitating toward every kind of person," said Samantha Callahan, his daughter, who along with her siblings nicknamed him 'Bacsi.' "He could strike up a conversation with any stranger effortlessly, and if you happened to catch a glimpse of one of these interactions — you'd swear that stranger was a buddy he had known for decades. He not only took people at face value, he spared them judgment, he was compassionate. And he was subtle, even gentle. He had no interest in being a critic. And these new friends who Bacsi took into his heart — he was willing to invest himself in them, always while maintaining resolute modesty."
Callahan said her father had faith in people.
"I think he truly believed that people were innately valuable and good, and if you gave yourself as a resource to them, and mentored them, they were capable of creating an exponential amount of good to benefit many, many more people," she said.
Though Jimmie was born in Vandalia, he had that faith in Streator.
He moved to the city after serving in the United States Marines from 1957 to 1960 and the United States Army from 1960 to 1963 including a tour in Viet Nam to take a job at the former St. Mary's Hospital. He studied at Illinois Valley Community College in Oglesby, University of St. Francis in Joliet and the University of Notre Dame completing his higher education with a master's degree.
"My father's main focus and No. 1 priority was always his family," said David Lansford, his son. "As I grew up I realized this at a very young age when he was attending Notre Dame University to study and receive his masters degree. Education was very important to my dad and he multitasked his time to attend school, continue working, and being there for his family."
David said the mayor always put games, birthdays or family events first, or as his 13-year-old granddaughter Maiya said "he was my No. 1 supporter through every kind of weather."
David said one of his earliest examples of how Jimmie put family first is how he would drive from South Bend, Indiana, to Streator every weekend, making sure to maximize his time with his children.
"Any chance he could so that he could be with his family," David said. "During his time attending, he was able to discuss with the school for me to stay on campus with him a few nights and that had a major impact in my life. He was so proud of his children and we would walk the campus and met so many wonder staff, faculty, and priests and it grew my love of Notre Dame more than just football."
"We all hear the phrase, 'work-life balance,' " Samantha said. "Bacsi gave 100% of himself to civic duty, and still had 100% of himself left for his family. He was a 200% kind of guy. I never felt that Bacsi took from his family in order to give to his community. He was all in for us, despite the expansiveness of his responsibilities."
Jimmie's colleagues, including Streator Area Chamber of Commerce and Industry Executive Director Jack Dzuris have said "he was the right man for the job," because he was a good leader and a good listener.
Jimmie didn't have an ego, said former Councilman Ed Brozak.
"He had the people of Streator's best interest at heart without having any pet projects or personal motives, he was pure that way," Brozak said. "Whatever was best for the city of Streator was the way he wanted to go."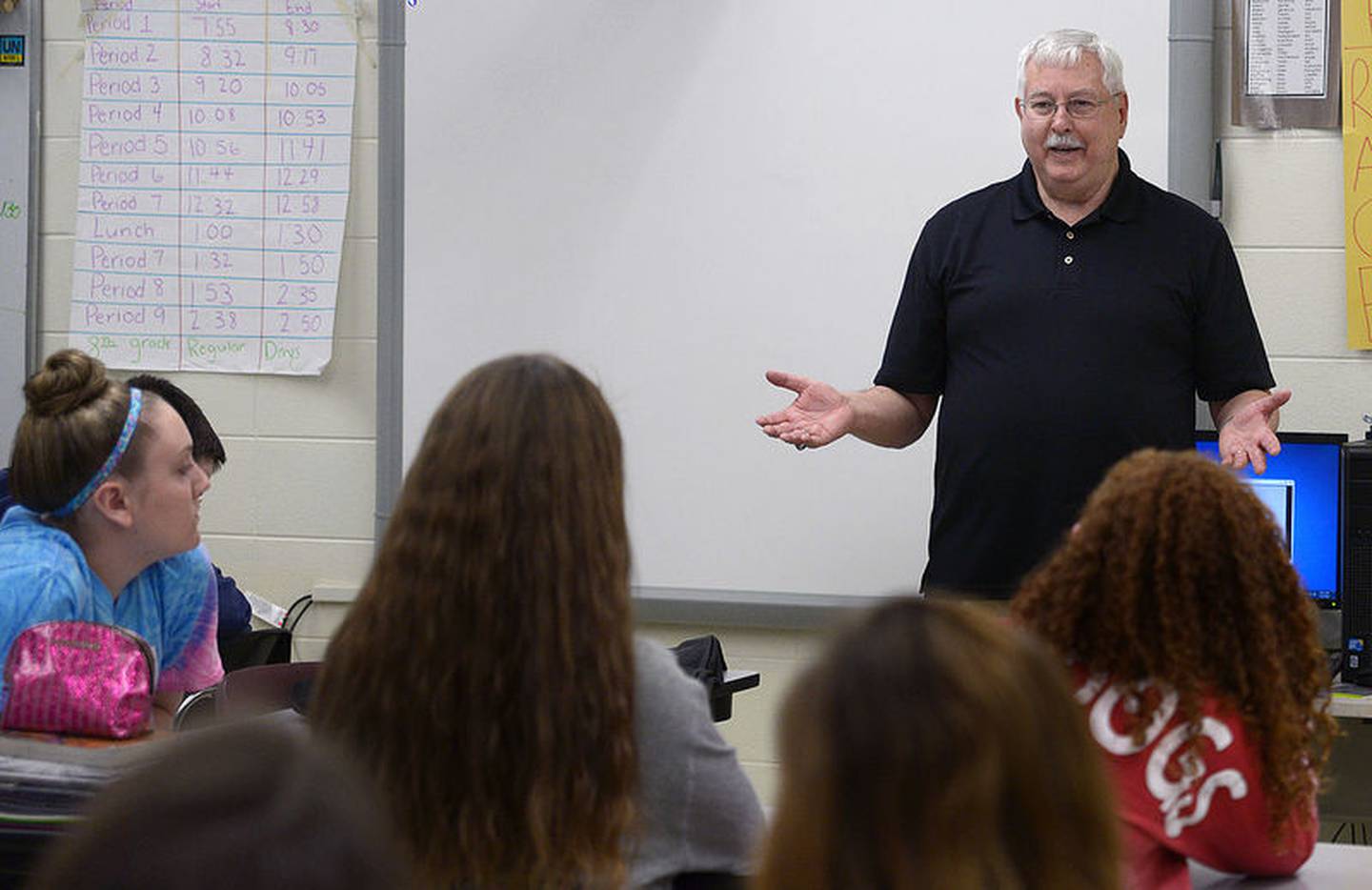 During his time as mayor, he will be remembered for leading the relief effort after the city was hit by a tornado June 5, 2010; helping facilitate the expansion of Vactor Manufacturing and Stertil ALM; working with other city leaders to add the Soderstrom memorial, Plumb Pavilion and Paul's Pad splash pad to City Park; and participating in a comprehensive plan for the city that kick started the city's downtown development, among others.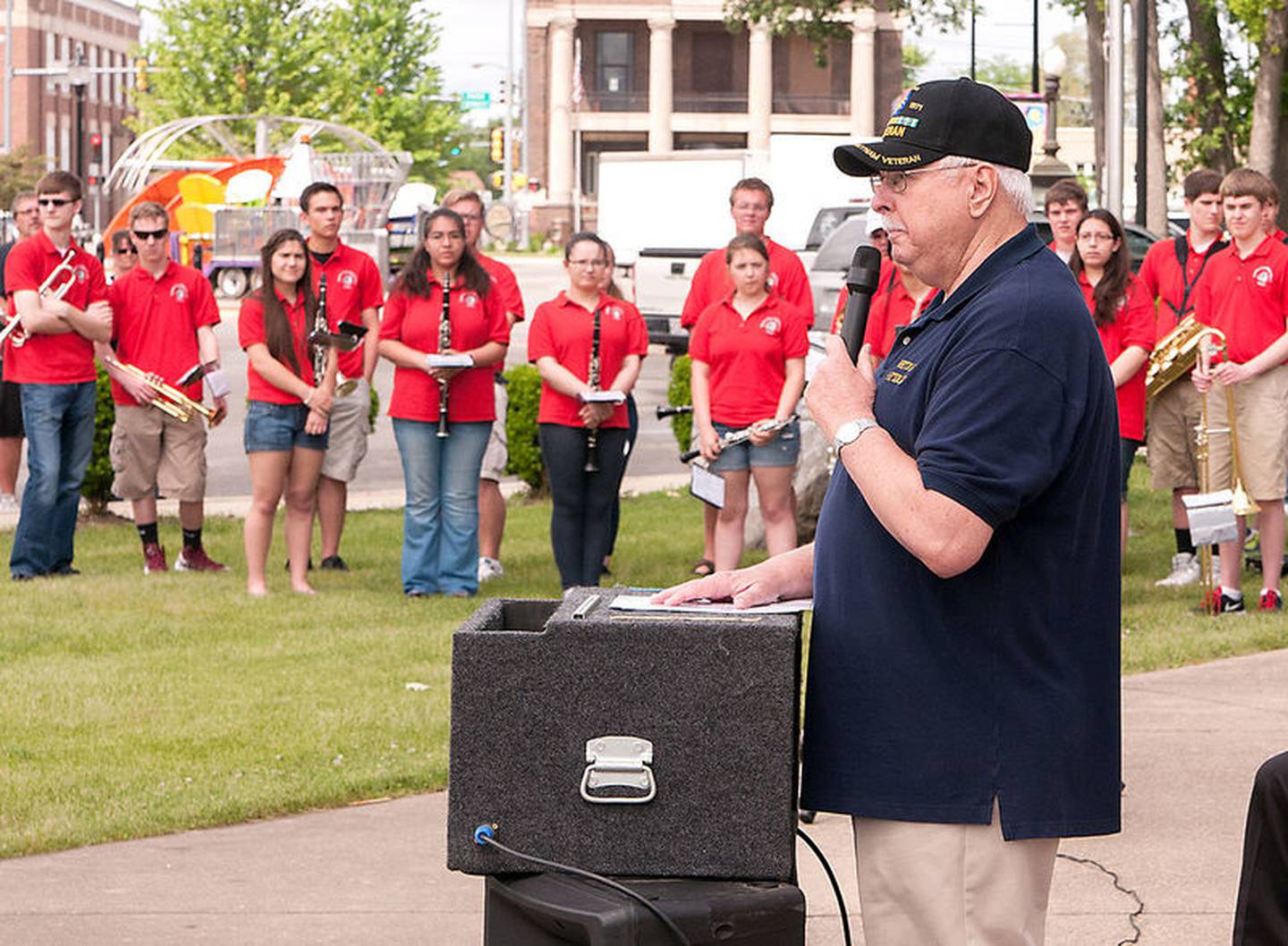 "My dad influenced many people over his lifetime," said Stephanie Broecker, his daughter. "He was a visionary, and a pillar of strength for so many. I couldn't be prouder to call him dad."
"I firmly believe that Jim has made Streator a better place for generations that follow," said Jimmie's wife Gigi.
Gigi said she was proud of his service to others through his time in the military, work in healthcare, city government and through volunteerism, but his love for and lasting influence on family is undeniable — which is why it was fitting one of his favorite T-shirts was one that read: "Mayor by day, Papa Honey by night."
Putting her father's life into perspective, Samantha said: "I know a couple things we can all whole heartedly agree on — Jim Lansford brought people together, and Jim Lansford was and will always be exceptionally special."