Repairing laptops, desktop computers and other forms of technology, such as phones and tablets was supposed to get easier when President Joe Biden created the Right-to-Repair via executive order.
That's not to call Right-to-Repair a misstep as much as it is to point out it's yet another victim of a supply chain shortage, this time with many computer parts, chips and the raw materials not available because of manufacturing issues or hoarding by people hoping to sell on the secondary market.
Tyler Hougas, a technician with Technology Made Easy in Peru, said graphics cards increased in cost so much cost-wise because of a shortage that doesn't seem like it'll end any time soon.
"We've had people who will buy a prebuilt computer just for the graphics card, specifically," Hougas said. "Bitcoin, I think, had a lot to do with that."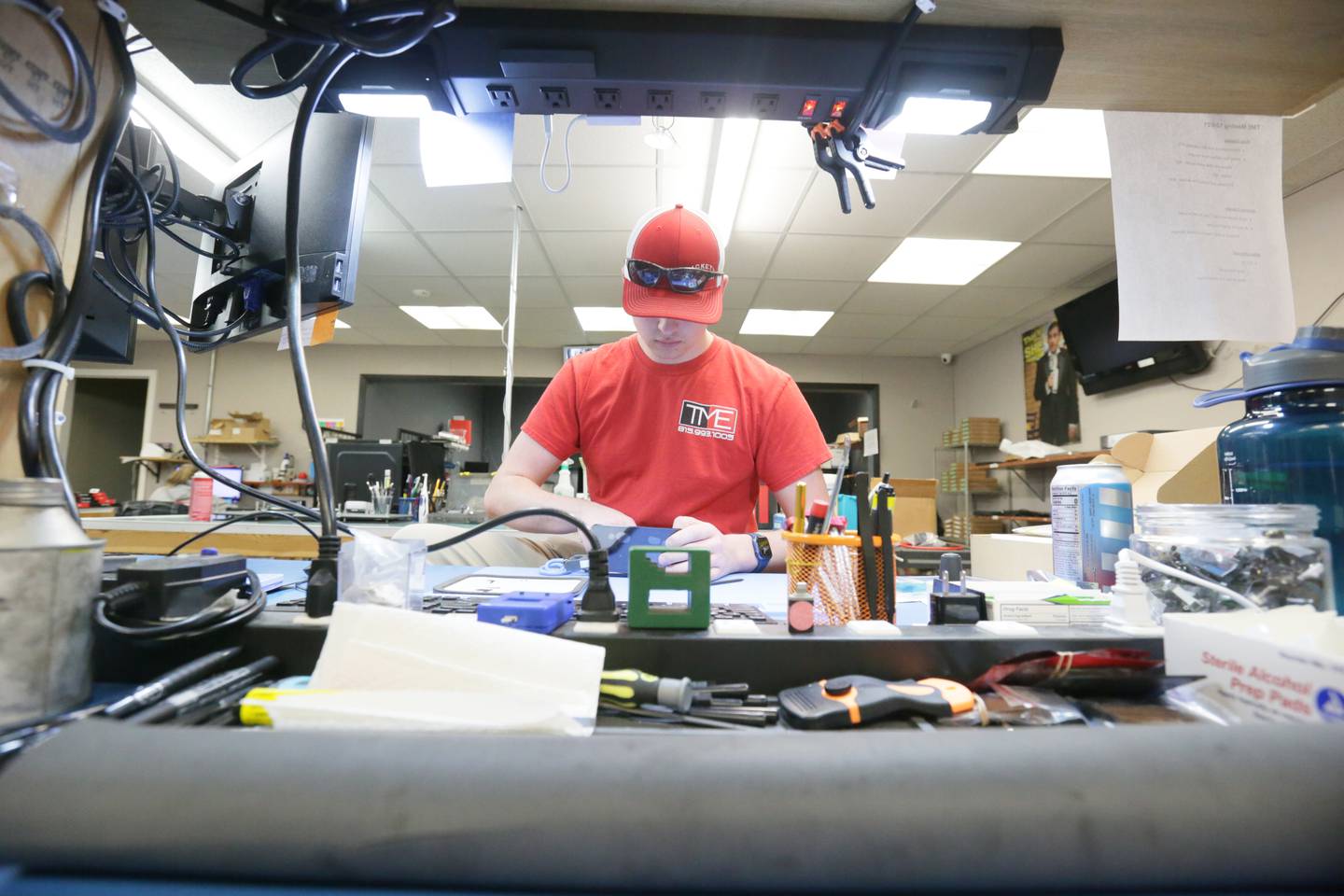 Cryptocurrencies, such as Bitcoin, Dogecoin, and other Ethereum based cryptos are generated based on an algorithm that require processing power. A boom in cryptocurrencies occurring at the same time as a shift to work from home has created a perfect storm for a shortage of graphics cards.
"The actual majority of people aren't just using graphics cards for video games, you know, with COVID and everything and crypto becoming more popular because people were at home more, they started researching other income sources," Hougas said. "Crypto has been around for over a decade and has always fluctuated up and down but to hear as much about it this year as we have, I think it has a lot to do with the shortage."
Todd Harzheim, another technician with Technology Made Easy, said graphics cards have more uses than just cryptocurrency generation.
"You need that graphics card for a good portion of computer builds because not all processors actually handle graphical capabilities," Harzheim said. "So, your output to your display or the image you see on your monitor comes from your graphics card, not your processor."
Harzheim said a graphics card is important for anyone using CAD or Adobe Photoshop, anything involving design that needs rendering. The graphics card takes the load off of the rest of the computer in these instances.
Casey Harmon, Computer Spa in Ottawa's lead technician, said getting the actual parts to fix a phone or a laptop can be simple depending on the company. He said Computer Spa finds HP the easiest to work with since their part numbers are well organized and kept in stock at a reasonable price. A company, such as Apple, Harmon said, is going to be more difficult to work with since their parts are either more expensive or planned to be obsolete soon.
"They don't want iPhone 5s out there anymore and they release a new iPhone every year," Harmon said. "They want you buying a new one every year and that's what a lot of people have resorted to doing."
Harmon said planned obsolescence is one of the challenges in the tech industry, especially since an iPhone is only good for two or three years. Repairing iPhones became so cost deficient for Computer Spa that it no longer works on Apple products.
"The hardware for the button to read the thumb ID was tied to the hardware so if you replace the button, you no longer have the touch ID and things like that," Harmon said. "You have to get a specific part from Apple, or you have to take it to the Apple store and have them replace it because their software controlled everything."
It brings up the question, Harmon said, on whether or not people who purchase products even own them at this point.
"You bought it, it's yours," Harmon said. "You should own it, you know, so it's yours to modify and do whatever you want with it. They seem to think that you're borrowing it even though you paid for it, and if you want any support you either have to keep paying them or buy a new product."
Apple isn't the only company that participates in practices like this: Right-to-Repair sprang up as a hot button topic in the agriculture industry after John Deere implemented proprietary software required to work on newer tractors. This led to a large price increase on older model tractors that farmers would be able to work on themselves without going directly to a licensed dealer.
Computer Spa doesn't receive many walk-in repairs but Technology Made Easy gets more, as a licensed third-party, out-of-warranty Apple repair shop.
"Sometimes we'll have customers come in and say, 'I saw I have the right to repair my own device,' " Harzheim said. "It's not as much of a problem with computers but with phones and tablets, they'll see a video on YouTube and it's almost like selling the repair for us."
Hougas said phones are so small and complicated it takes a lot of studying and patience to perform the repair correctly.
When it comes to repairing a phone or any electronic, Hougas and Harzheim both agreed it takes a lot of care.
"Really, really be careful when it comes to anything with a battery," Hougas said.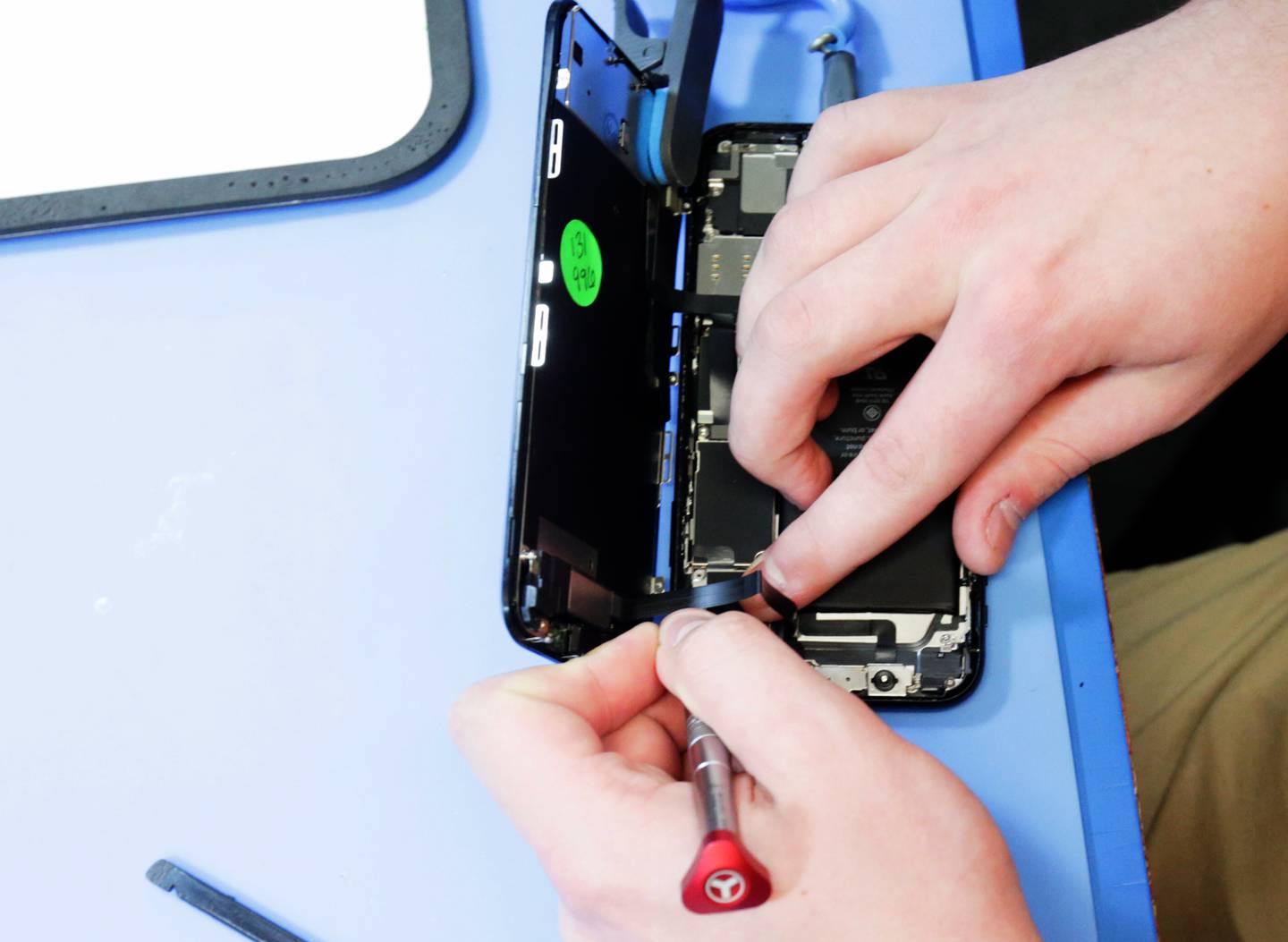 Harzheim added to be especially careful when it comes to lithium ion batteries as there's a good chance to cause harm.
"The other thought," Hougas added, "is to be careful because there are a lot of videos on YouTube that aren't put out there for a good purpose. I remember when it was a trend to tell people to put their phone in the microwave, and that happened more often than you'd think."
Harzheim also said it's important to be wary of electric shocks, as one shock can ruin an entire motherboard. If that happens, it'll be better to just buy an entirely new device.