Streator residents may notice a new piece of interactive art at Heritage Park on the corner of Main and Monroe streets.
A kaleidoscope flower planter by artist Robert C. Anderson was erected Wednesday morning — just ahead of the city's Keeping Christmas Close to Home parade and activities set Saturday, Nov. 27.
These public displays are becoming more common, said Gavin Finefield, for Streator Tourism, noting the kaleidoscope is the 36th item of public art in the city.
"It's been a community mission to bring more art to downtown Streator," said Finefield, who also is a member of Streatscapes, the group responsible for attracting the Walldogs to town, which created 17 murals.
Anyone passing by can look into the kaleidoscope at a seasonal flower display and spin the planter for more effect.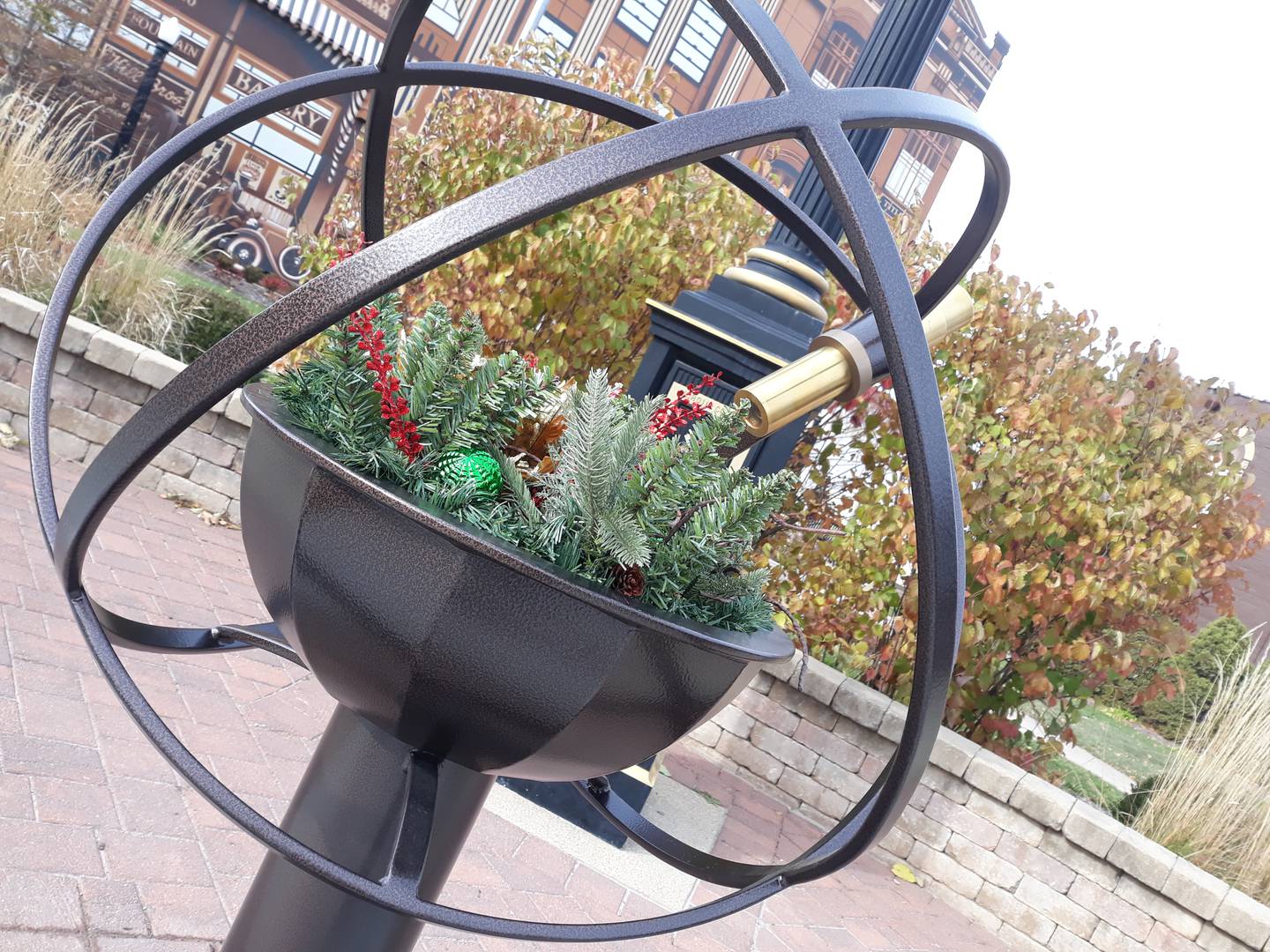 "The goal is to engage people, and make them stop and check out something while they are in downtown Streator," said Finefield, who also operates Finefield Pottery, a downtown business.
Finefield said the idea came from seeing Anderson's kaleidoscope work in Wisconsin. The artist hails from Sturgeon Bay, Wis. and has works on display across the country. Anderson said he's been creating what he calls garden kaleidoscopes since 1997. Finefield said the iron look of the display ties into the city's industrial history.
The Streator Public Works department installed the artwork purchased by Streator Tourism.
The artwork sits in front of the Kerr Clock with the Heritage Park Vintage Wall mural serving as a background. A plaque was installed recently at the Vintage Wall commemorating the stop on the North Central Illinois Artworks Silo Pathways tour with information for visitors to use their cellphone and hear more about the mural.
"It's really exciting," Finefield said. "It's a beautiful piece of art and we've made so much progress in beautifying our downtown between Light Up Streator, Streatscapes, START (the Streator Area Revitalization Team), and many others."