Jason Drummet doesn't take a shower for granted.
In fact, when he's at a hotel he's sure to take his time.
For more than a year, Drummet's family's water well has been out of commission, forcing them to rely on a cistern and rain water as well as truck delivery, costing them hundreds of dollars per load.
"It affects your daily activities," Drummet said. "We have a teenager and he knows there's no 20 or 30 minutes showers."
For the time being, that is.
The family of four will receive a donated water well system, including equipment, well drilling and installation. Chris Long, retired NFL player of the St. Louis Rams and Philadelphia Eagles and Waterboys founder, teamed up with Xylem Inc. Water Well Trust and Talking Rain for the donation to the family.
Drummet said he did some research and went through the application process, pleasantly surprised he was selected and then it evolved into the Waterboys stepping in for assistance.
"The most difficult aspect of the project then was finding a local company to do the drilling," Drummet said.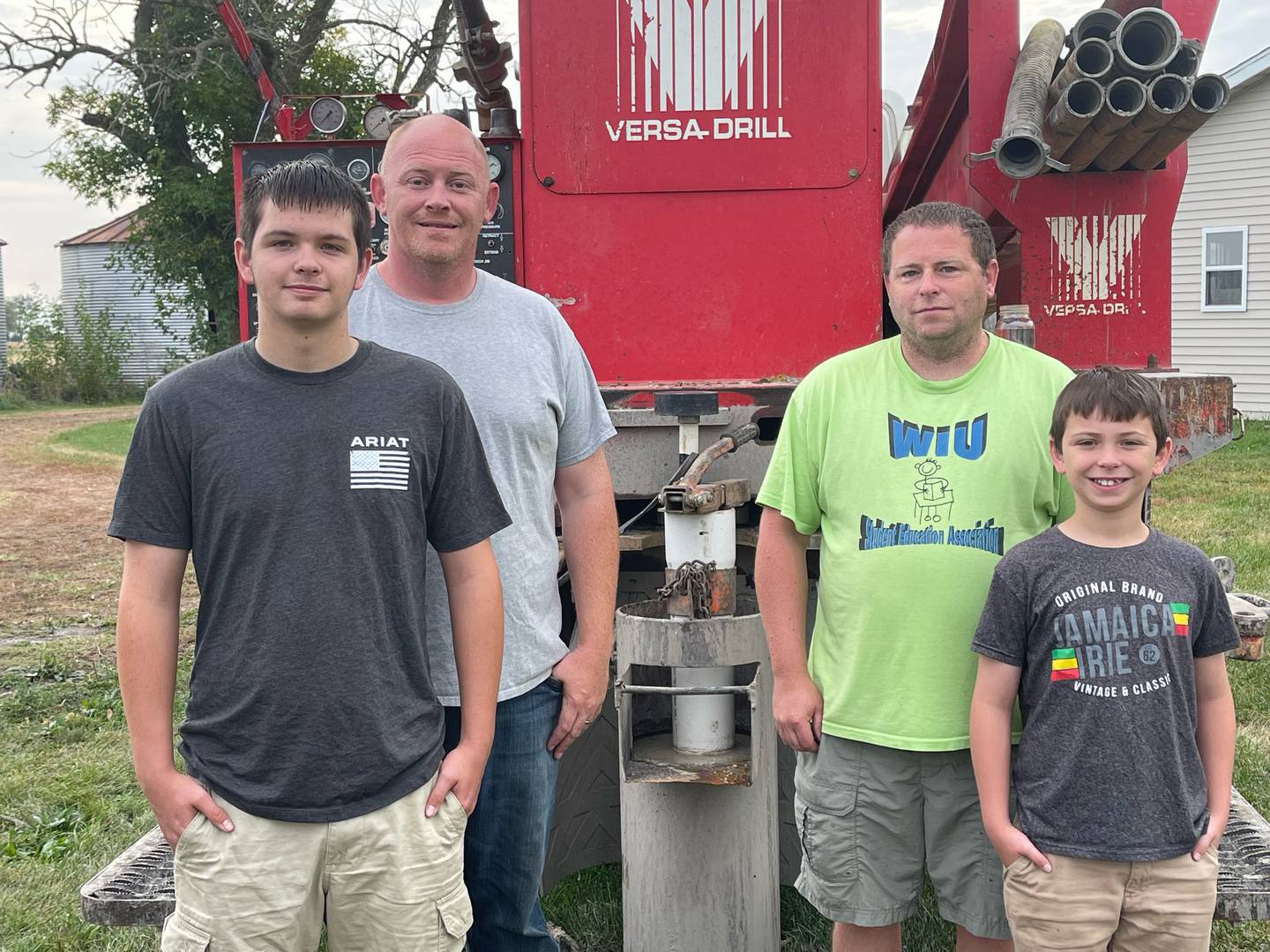 If the well is found on the first crack, the project will cost about $17,000 to $18,000, but any difficulties finding a water source can balloon the price, he said.
The Drummets depend on a cistern to catch rainwater and use as non-potable water in the household. They often go to laundromats or to a family's house for laundry. Their drinking water is usually delivered.
Drummet said the house at on North Fifth Road east of Rutland has been in his family since 1942.
"My grandparents built the house," he said.
Drummet was raised in the house and he inherited it from his father in 2017.
"It's always been an issue," he said. "In many years when there's a drought, you can end up paying hundreds of dollars for water, and you have to order it two or three weeks at a time."
This will be the sixth joint Hometown H2O project for The Chris Long Foundation, Xylem and Water Well Trust.
Hometown H2O is a domestic water program dedicated to bringing clean, sustainable water to people.
Hometown H2O was launched in early 2020 — is a united effort between Chris Long and his Foundation's Waterboys initiative and water technology company Xylem Inc. to address domestic water scarcity issues, which leaves more than two million Americans without access to clean water.
Xylem had a dozen volunteers visit Drummet's home to help with other projects.
"Everyone has come to do their part," said Susan O'Grady, director of marketing, Building Services and Agriculture, Xylem. "There are more than two million Americans without access to clean water, and it's hard to imagine, especially raising a family."