With money left in the city of Streator's budget for two more business facade grants, the Plan Commission recommended four grants Tuesday.
The Streator City Council will decide how to proceed with each recommendation at its 7 p.m. Wednesday, July 21, meeting, including whether the council wants to spend more than it initially budgeted.
After tabling the proposal last month, the Plan Commission recommended James and Theresa Hombaker's request for $30,000 for the corner property at 501 S. Sterling St. and 103 S. Sterling St., which houses Hombaker Automotive and retail space. The Hombakers plan to install a new storefront door, replace storefront windows on the north and west facades and add an awning over the north facade windows. Theresa Hombaker said she has a new tenant in the retail space and wants to improve the property for them.
The panel also recommended Maria Santoy's request for $30,000 for 110 and 112 E. Main St., which is home to Mi Mexicana. She plans to install nine new second-story windows, tuckpoint the second story of both buildings, remove wood shakes and install new metal roofing, install new soffit lighting and aluminum soffit and paint and install new siding.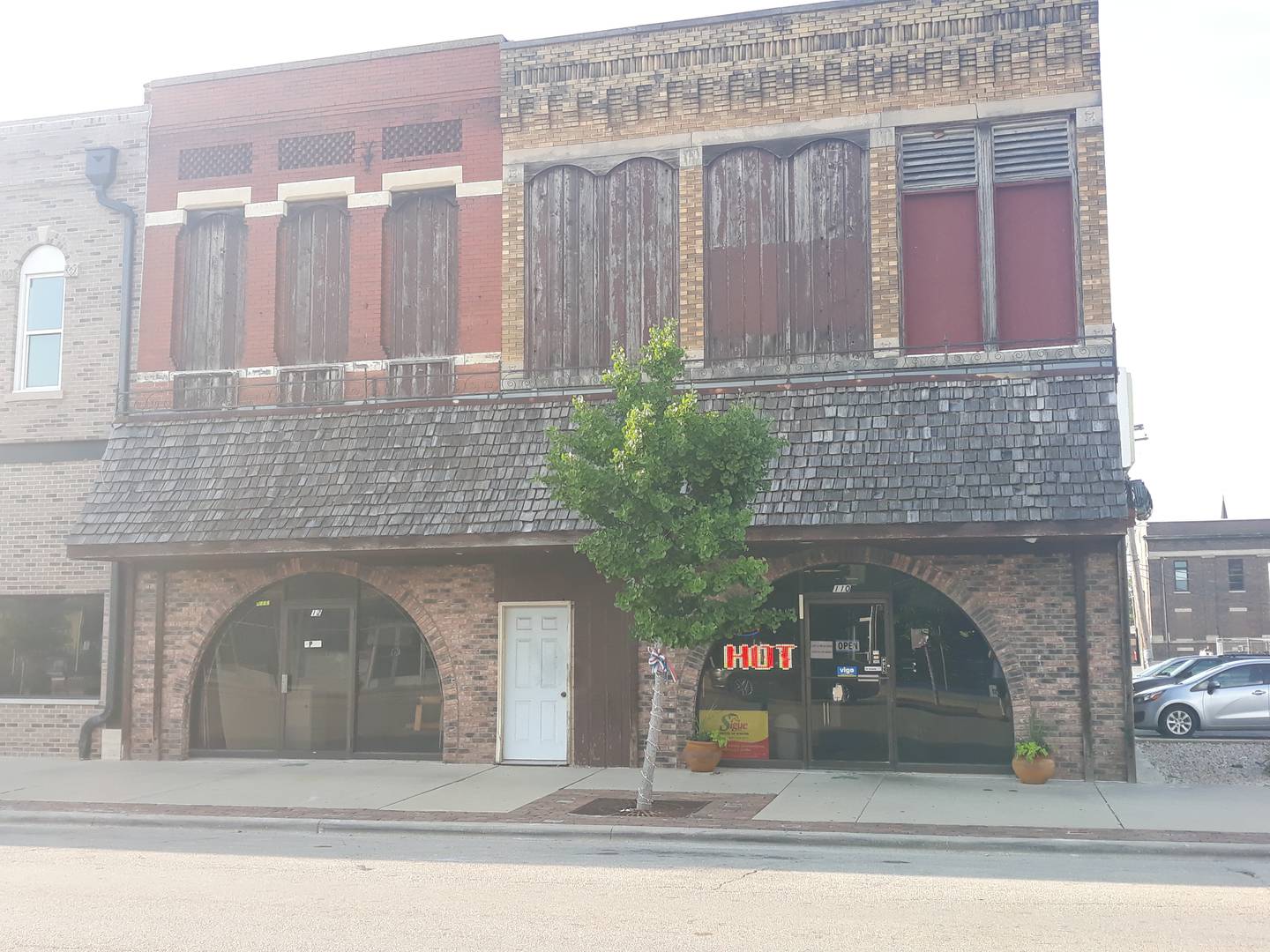 The Plan Commission tabled a facade grant request of $15,000 from the Eagles Club, 107 W. Main St. Commission members said they needed more information to proceed. The applicant was not present.
City Engineer Jeremy Palm updated the Plan Commission on the progress of previously-awarded facade grants, noting work at 502-506 E. Main St., where Cali's bar is located, has not started. He said the owner has until the end of the year, or they will lose their grant.