Tangled Roots Brewing Company will open The Keg & Kernel in downtown DeKalb, at the corner of Lincoln and First streets, on Saturday, Dec. 11.
It's the company's third new restaurant this year and its fourth overall – Tangled Roots operates the Lone Buffalo in downtown Ottawa, its first, having celebrated its fifth anniversary in February. Despite the challenges facing the hospitality industry since 2020, Tangled Roots has continued to grow with its concept of building restaurants/brewpubs in select small towns across the Midwest.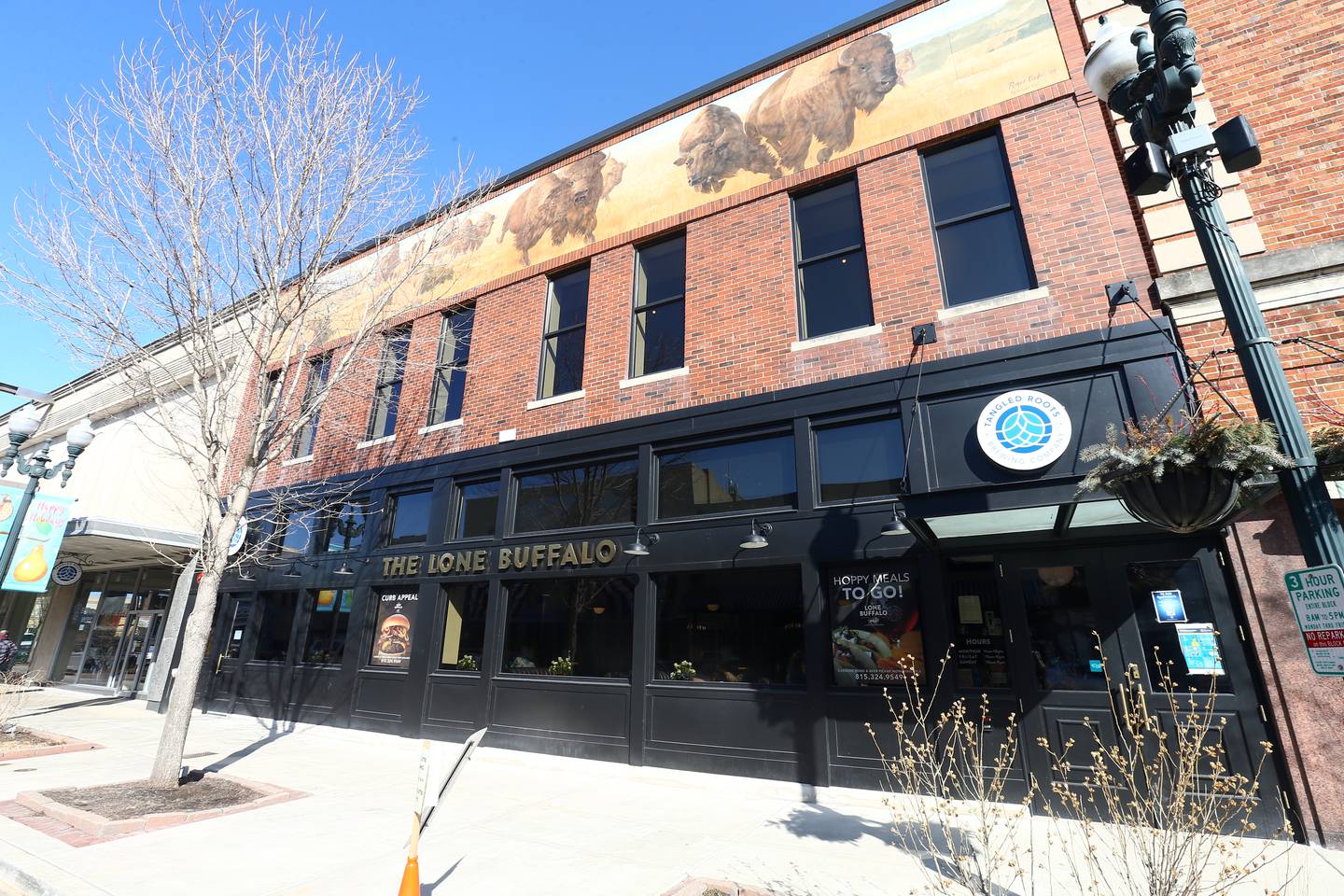 CL Enterprises also plans to open the Rocket Brewpub in downtown La Salle, at the former Maytag building at 801-805 First St. That project still is in the restoration phase.
The menu at the Keg & Kernel will offer locally sourced dishes, ranging from familiar favorites to the chef's weekly and seasonal creations. Guests will be served the full range of award-winning Tangled Roots farm to foam craft beers and a selection of hand-selected quality wines.
In collaboration with the DeKalb County History Center, the team chose the name Keg & Kernel and the concept of the restaurant as a celebration of DeKalb's history as an agricultural pioneer.
Amy Anderson, general manager of the Keg & Kernel, said Tangled Roots restaurants have much in common, but they are designed not to be the same as each other.
"Each takes its inspiration from the history of the local town," Anderson said. "DeKalb has much to be proud of in its history, but the one thing that stood out the most was its connection to agriculture and corn in particular. We wanted to capture that in our concept.
"After the success of our three existing restaurants, we are always looking for new opportunities in smaller towns away from the big cities; towns that have interesting stories but also exciting futures," Anderson said. "From our initial conversations with the city leaders, it was obvious that DeKalb is on a great path, with new businesses arriving and more residents discovering what a great place it is to live. We're delighted to be part of that story."
Tangled Roots Brewing Company is part of the CL Enterprises Group, the investment company of the Carus-Limberger family that "believes in supporting small towns with big ideas."
"We have two core beliefs at CLE," said Peter Limberger, co-founder and principal of CLE. "First, we believe in the potential of smaller towns and cities. Having grown up in a small town in Germany and now living in a small town in Illinois, I love to hear about the stories of those towns. We want to be a part of, and contribute to the revival of local communities away from the main urban centers. There are so many opportunities and there is so much ambition, talent and drive that can be found in the people there.
"The second is our belief that we always bring something different to the market and something unique to each community," Limberger said. "In the case of Tangled Roots, that means redefining what people consider to be a 'brewpub'. So, we didn't just make our beers 'local' – we started to grow our own barley and hops on our farm in Ottawa to allow us to brew 100% natural farm-to-foam beers. Our menus are not your typical brewpub food, but chef-inspired versions of familiar favorites. And all our restaurants are tied to the history of the town. Each one is drawing its character, inspiration and design from the local story of its town and people."