RURAL STREATOR – As Woodland senior leader Ella Sibert came to the bench after a sideout with her team trailing by three points late in the third set to Seneca, she sat and stared at the scoreboard for a few moments.
"I had to compose myself a little bit," Sibert said. "I trust those underclassmen that were out on the floor, but they are still learning how to deal with those types of situations."
It was a situation, Sibert out in rotation, that the Fighting Irish had taken advantage of all match.
But this time was different.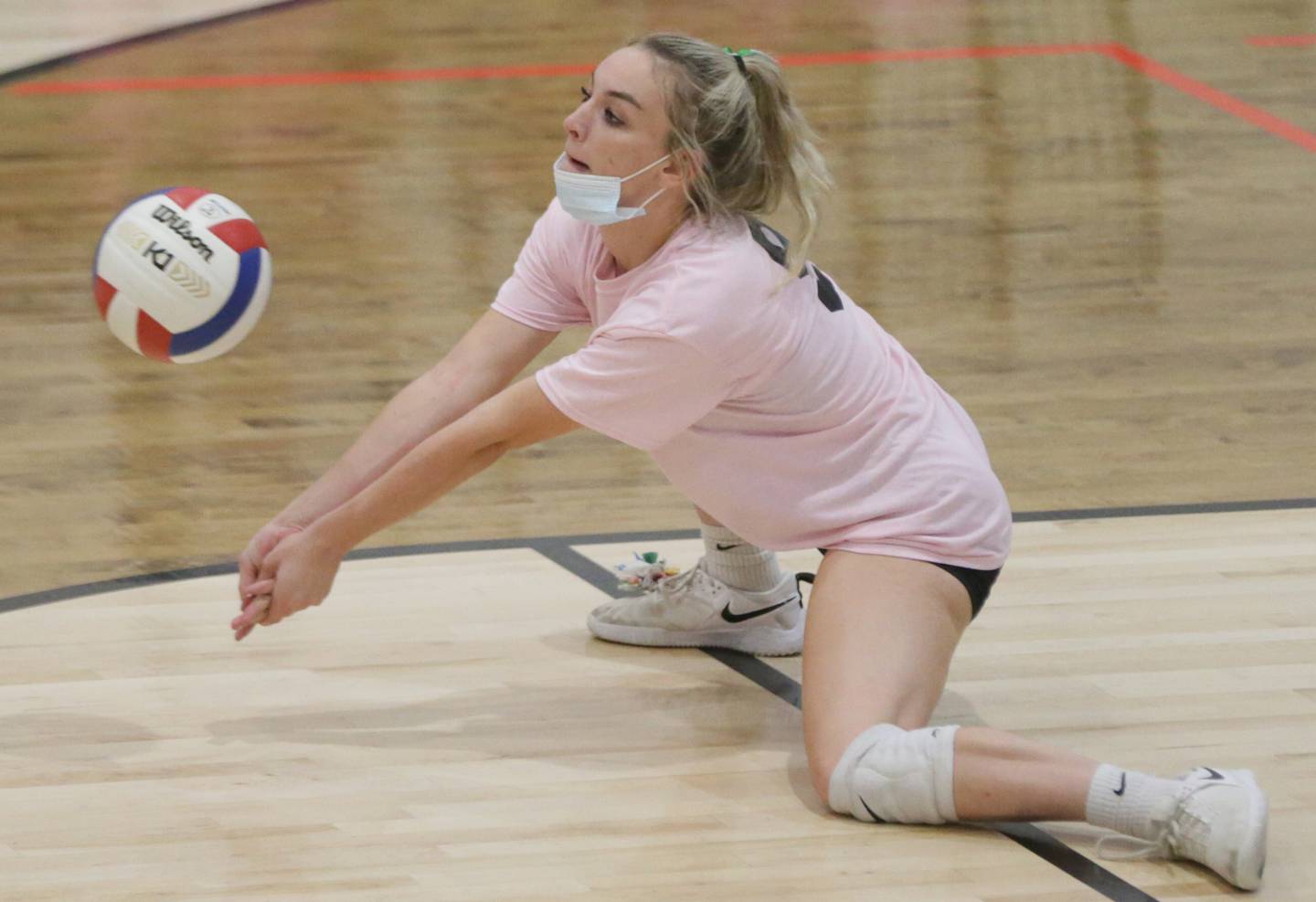 A three-point serving spurt by Shae Simons, which included a block by Kaleigh Benner and a kill by Clara Downey, gave the hosts a 24-23 lead. Then, after a kill by Seneca's Emma Smith tied the score, a serving error gave the ball back to the Warriors, and an Emma Highland kill off an overpass finished off a 25-15, 21-25, 26-24 Tri-County Conference victory for Woodland on Volley for the Cure Night at the Warrior Dome.
"I guess I shouldn't worry as much. They got the job done tonight, but it was a tough last couple of points to have to watch from the bench," said Sibert, who finished with a team-best seven kills, six blocks and nine points. "I don't know the last time we beat Seneca, but I know it hasn't been in my four years in high school.
"Tonight was a really nice win for us, and we were as scrappy as ever."
Woodland (14-8, 4-3) also received strong matches from Highland (four kills, 11 points), Downey (two kills, three aces), Simons (three aces, seven points) and Benner (two aces, a kill, a block).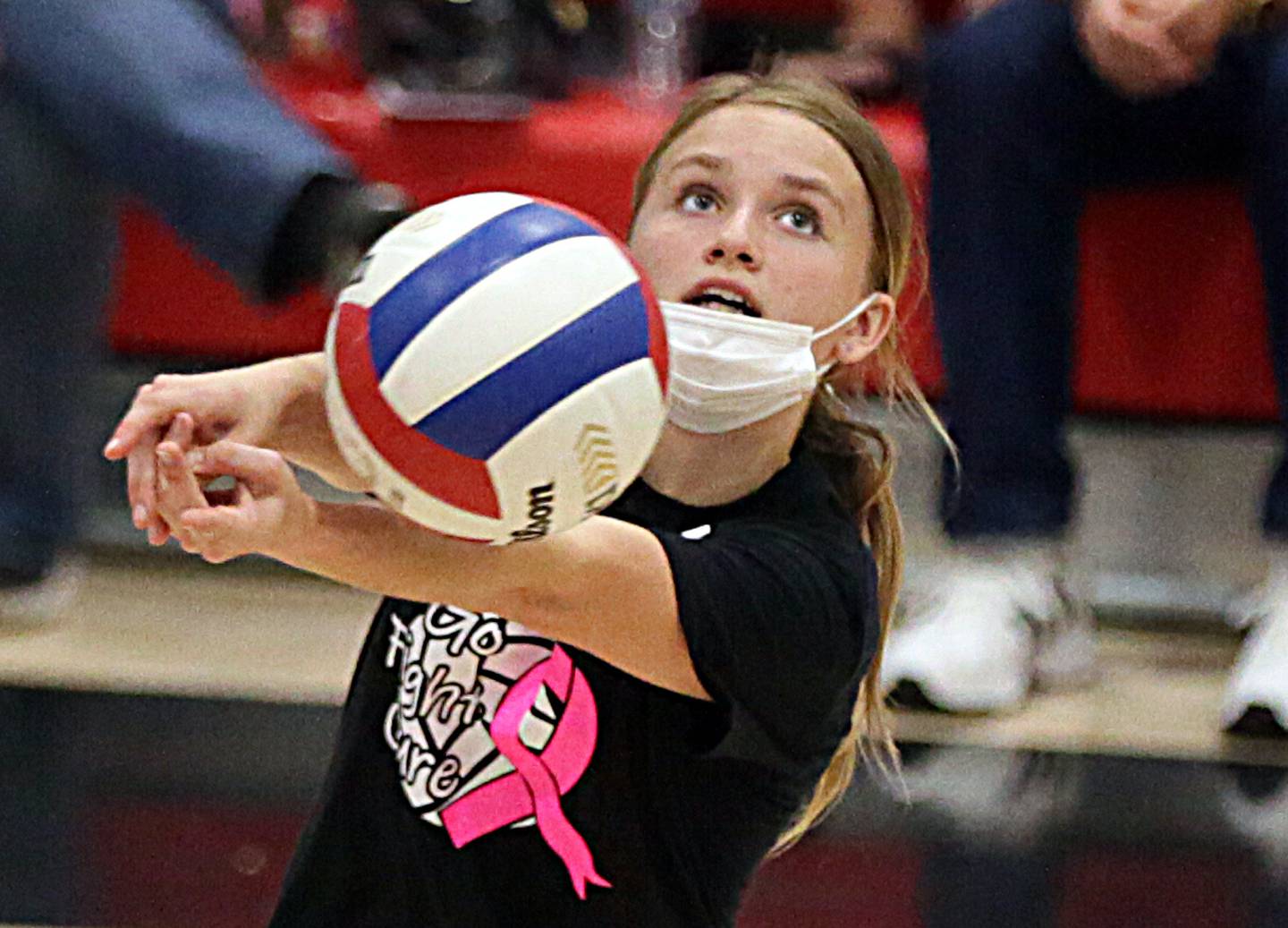 "We struggled with things tonight that we have been working on all week, like both hitting and blocking coverage," Woodland coach Michelle Pitte said. "We got caught a couple times watching the game instead of doing. I felt, like normal, our serving was strong, and our defense was outstanding. In that third set in my first timeout, [I told the team] we needed to get back in our mindset, which is be in the game to win the game. The second timeout was, 'Nobody on our side of the gym has left. They have faith, and so do I.'
"But the biggest key tonight was our bench and the fans. They were there for us the entire match."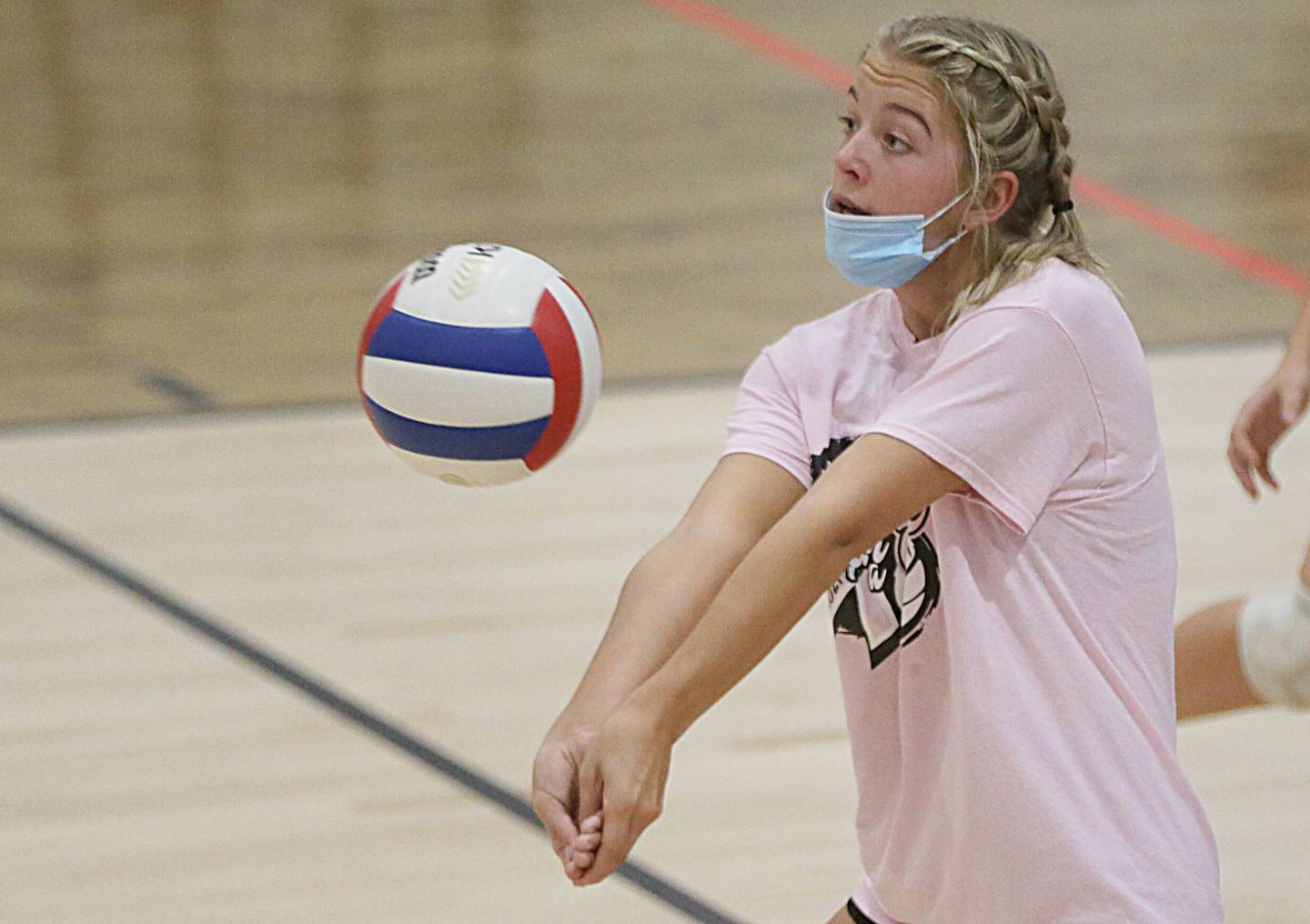 The hosts used a five-point rally by Highland to break open a close first set to 19-12, and a Simons ace closed out the set. Woodland then bolted to leads of 5-0 and 7-3 in the second set, but Seneca started to hit its stride, using six-point runs by Addie Eltrevoog and Taylor Draves to lead 22-16. A kill by Smith and a WHS hitting miscue sent the match to the third and deciding set.
The teams see-sawed points in the early stages of the final set before a Eltrevoog five-point burst, which included a pair of kills from Smith and another from Caitlin O'Boyle, gave Seneca (13-5, 5-1) a 10-5 lead. The Irish lead increased to 18-11 after a winner from Zoe Hougas, but Woodland chipped away until closing to 22-20 on a kill from Highland.
The Irish were led by 11 kills from Hougas and nine from Smith, while Eltrevoog finished with 11 points, and Madi Mino and Draves nine each.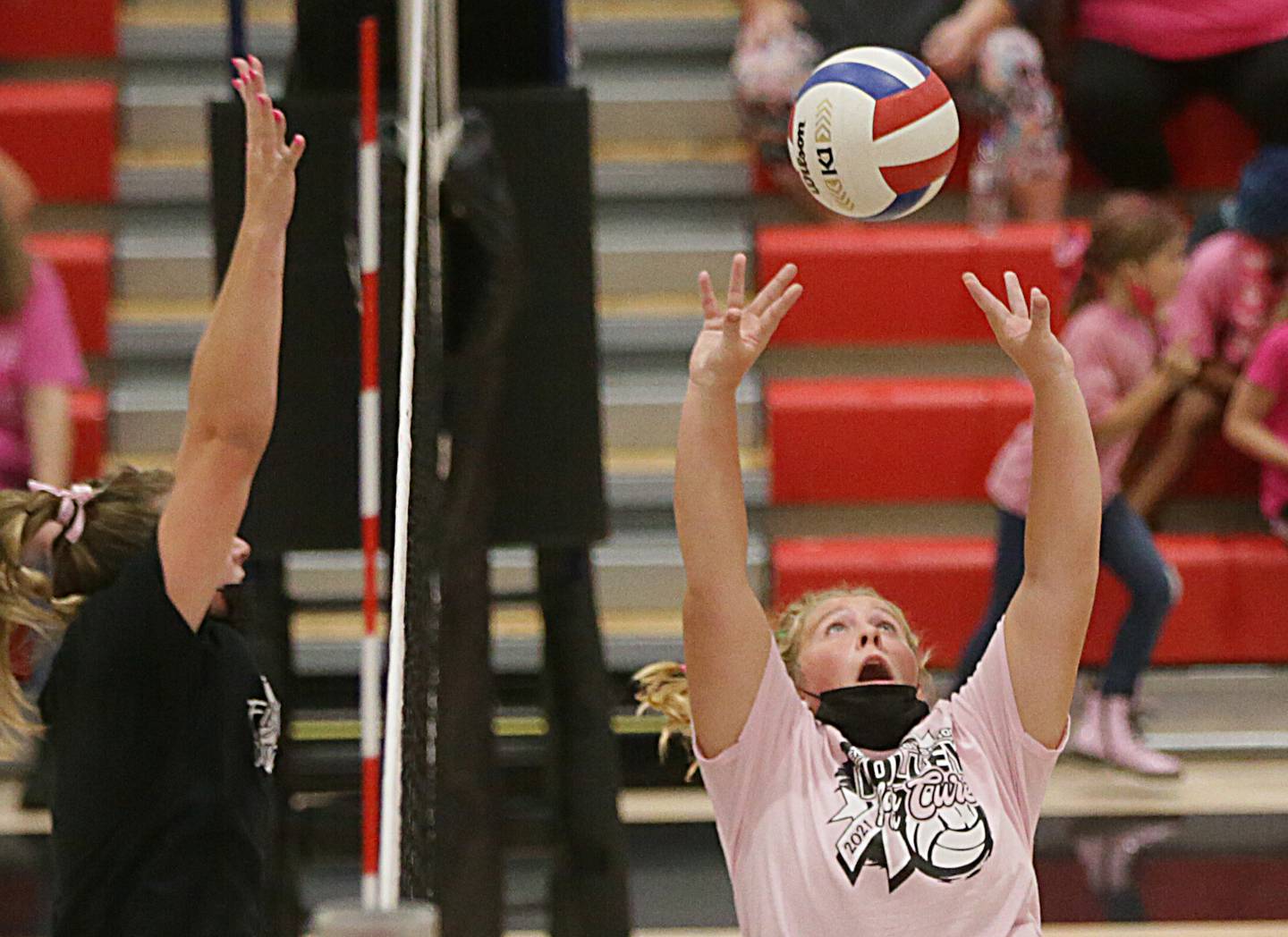 "We have made a habit in our last several games of just not showing up to play on Set 1," Seneca coach Noah Champene said. "We have been giving away that set and then been able to overcome that by battling back. It's a very bad habit to get into, especially on the road.
"Most things were out of sync in the opening set, and we didn't make very good choices. We need to learn to come out ready to play from the first serve, and we didn't do that again tonight. Woodland was ready to play, and credit to them for winning the match tonight."
Woodland next plays at Dwight on Thursday, while the same day Seneca travels to play the remaining undefeated league team, Roanoke-Benson.