HENRY — The Seneca girls basketball team got off to a fast start over host Henry-Senachwine/Lowpoint Washburn during Thursday's Tri-County Conference contest on John Anderson Court.
The Fighting Irish, who led from start to finish, scored the game's initial seven points and held a 10-point lead two minutes into the second half. The Mallards, who entered the game unbeaten in seven league games, including a 12-point win at Seneca in early December, clawed back to slice the disadvantage to one late in the third and to two twice in the fourth.
However, the visitors were able to answer each time the hosts got within striking distance — with a 3-pointer from Cassia Buchanan late in the third and fourth period hoops from Emma Smith and Zoe Hougas being keys — and captured a 44-36 triumph.
Seneca improved to 13-8 overall and 6-2 in the conference, while Henry fell to 13-7 and 7-1.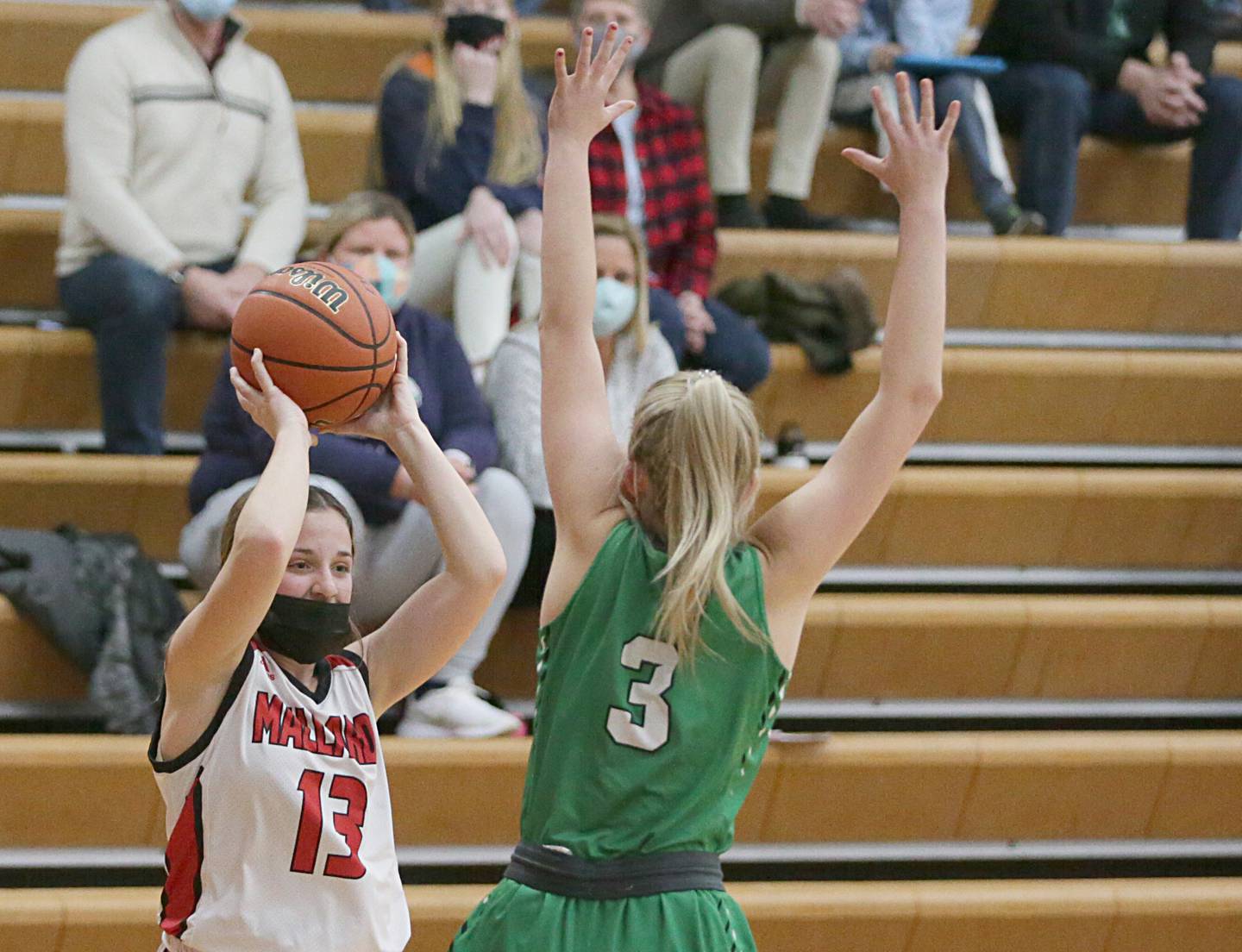 "We talked before the game, and I purposely put pressure on the girls that we needed this game (to stay in the regular season conference race) and if we could get it, we'd be back in the hunt for it," Seneca coach Brian Holman said. "There are now a whole bunch of teams with two (league) losses and now they have one, so there is pressure on everybody. Now it's fun because every team in the hunt is going to have to show and play, and if you play poorly, you're going to take yourself out of it.
"Both teams came into tonight banged up and missing some players. It's something you just have to play through and it's not always going to be pretty. (Henry) has the (Nakeita) Kessling girl who is a player that can keep her team in games, but I also think we have some girls that can do that as well. We were fortunate enough to make a couple of more plays than they did tonight."
Seneca shot out of the gate with five quick points from Kennedy Hartwig and a pair of free throws by Allie Arwood, but five points from Hope Self and a late steal turned layup by Kessling cut it to 9-7 after one. The Irish used a 12-8 second quarter advantage and early third quarter hoops from Hougas, Kennedy and Smith to extend the lead to 27-17 with six minutes to go in the third.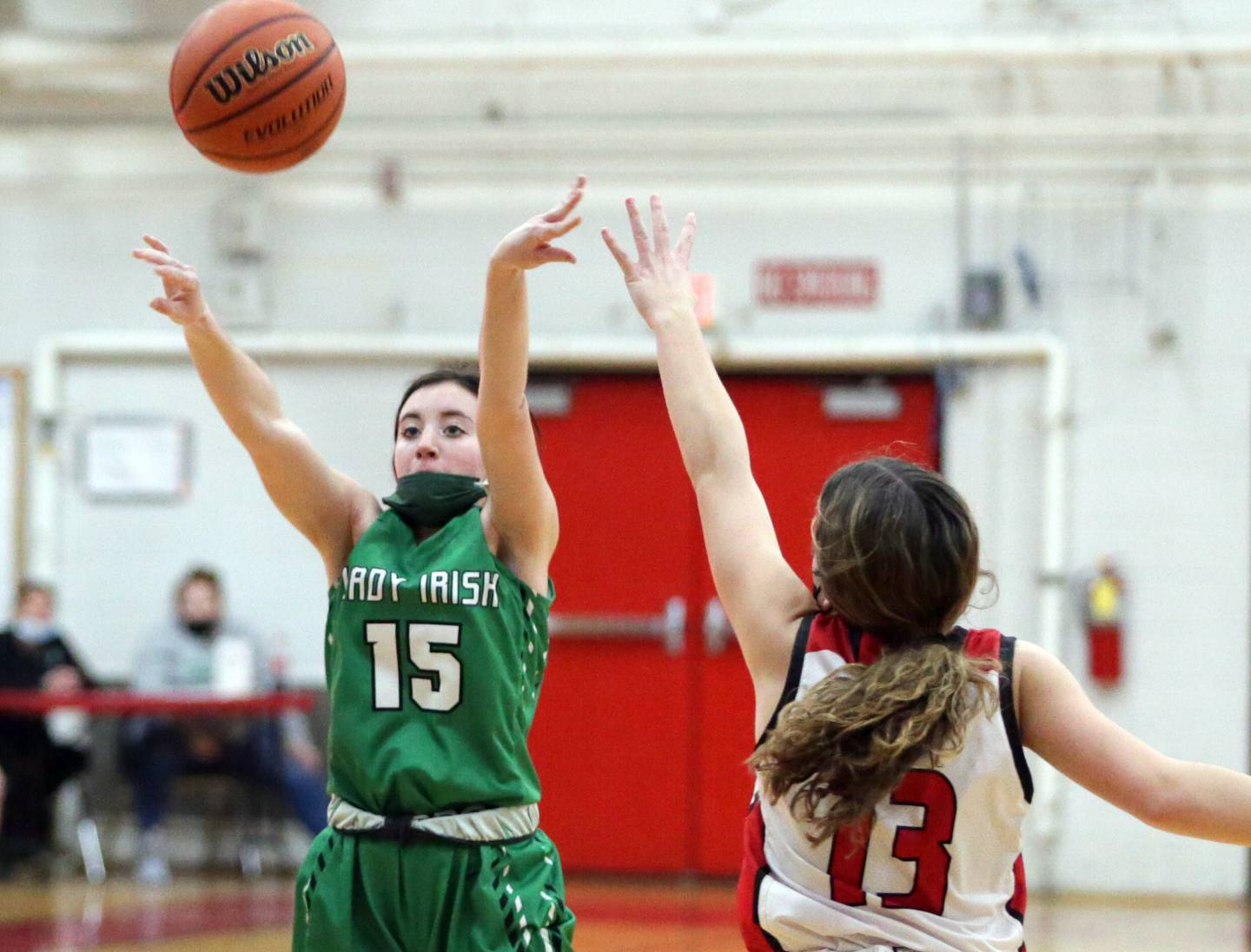 H-S/L-W responded with a pair of hoops from Kessling, and three points each from Kaitlyn Anderson and Lauren Harbison to close within 28-27 at the 1:20 mark. But Buchanan's triple and a layup by Hougas put Seneca up 33-27 heading to the fourth.
"We were down 10 points there midway into the third quarter and were able to cut it to one in the next five minutes, but then their girl nails that 3 and they get another quick hoop to make it a six-point game heading to the fourth," H-S/L-W coach Erik Greenwood said. "We were able to get it down to a possession game a couple times in the fourth, but Seneca always seemed to find a way to keep us chasing."
In the final quarter, consecutive baskets by Kessling at 4:20 and 3:52 cut the Irish lead to two, but they were followed by an offensive rebound hoop by Smith and a pair of layups by Hougas and a drive by Hartwig to close things out.
"They cut it to one there late in the third, and all year long I've had to take timeouts in that kind of situation because we'd get flustered," Holman said. "But tonight the kids stayed confident and then one of our reserves, Cassia Buchanan, makes a big 3 to grab the momentum back a little. We took a big step in the right direction in handling situations like that."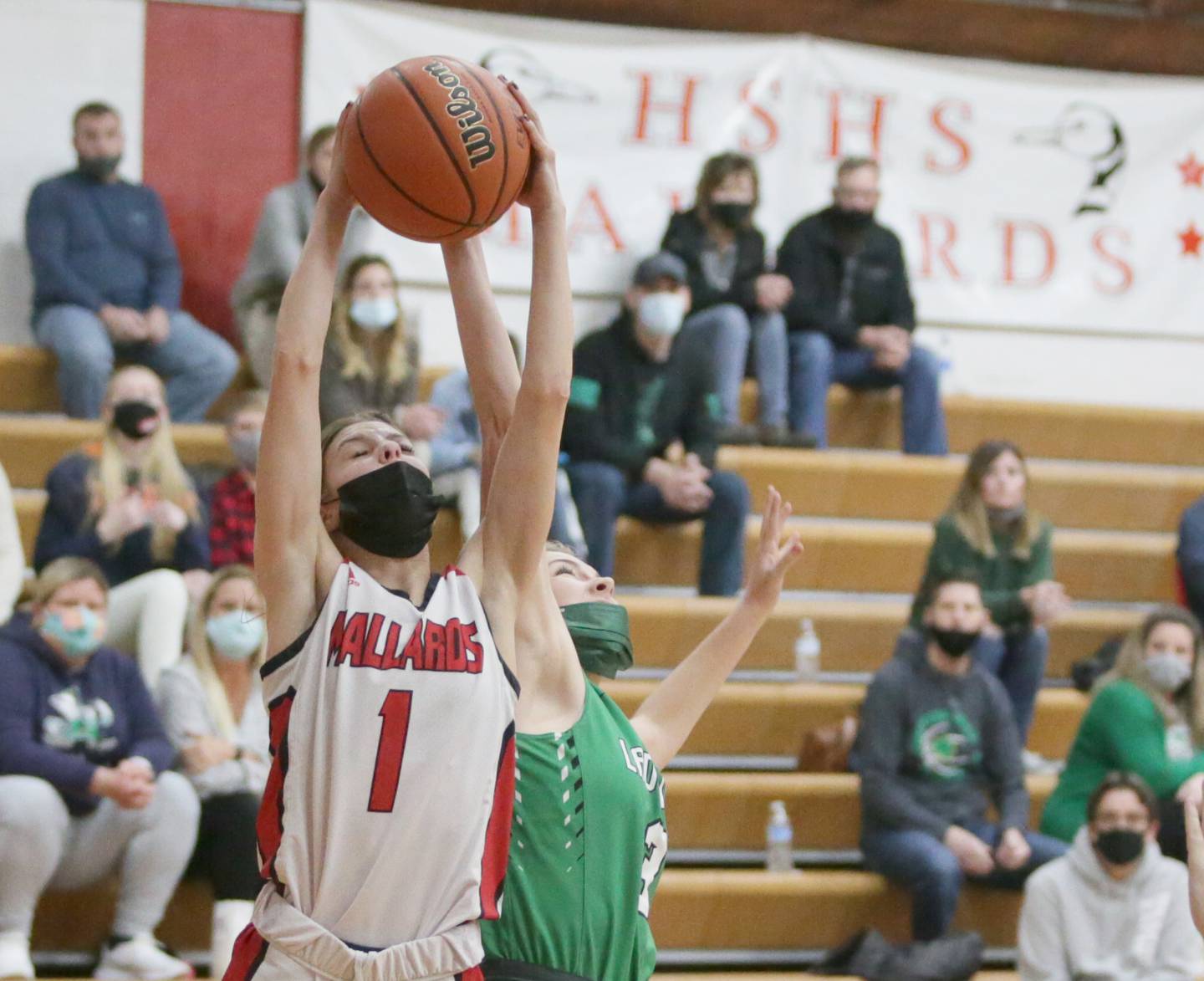 Hougas led Seneca with 16 points on 7-of-10 shooting and five rebounds, while Hartwig had 14 points, two assists and two steals. Smith added five points, five rebounds, four assists and three steals and Arwood chipped in four points, three rebounds and three steals.
Kessling had 16 points, seven rebounds, four assists and four steals for the Mallards with Self recording eight points and five rebounds and Harbison seven points and two steals.
"I thought we handled their full-court pressure pretty well, but we just didn't as many layups off of it as we would have liked," Greenwood said. "I really feel like if we could have made a couple of the layups and close-in shots we had in the first quarter maybe the outcome is in our favor. Who knows? But what I do know is my girls played with a lot of heart and guts tonight. We got down early, but they just kept pushing."