STREATOR – The Streator Bulldogs managed to stay within striking distance of the visiting DeKalb Barbs on Saturday through both a fast-paced, high-scoring opening quarter and a slug-it-out, low-scoring second period.
The third quarter, however, proved to be the one that broke the backs of the Bulldogs' upset hopes.
The Barbs turned a four-point halftime lead into an 18-point advantage by the close of the third quarter, then rode it out from there for a Saturday evening, nonconference 64-46 victory over old conference rival Streator in Pops Dale Gymnasium.
"Our defensive energy at the beginning was not terrible, but it was just a little off, and they took advantage of it," Barbs coach Mike Reynolds said. "No. 23 [Jack Haynes] is a really good player, No. 22 [Christian Benning] is too, No. 2 [Jack Starkey] hit some shots, and they were able to move the ball freely.
"Once we picked the intensity up and used our length and speed it gave them some trouble. We were able to take away some of their first options and then get the ball up and down the floor. It's important for us to play with pace, and I think we were able to do that – especially defensively – the last three quarters."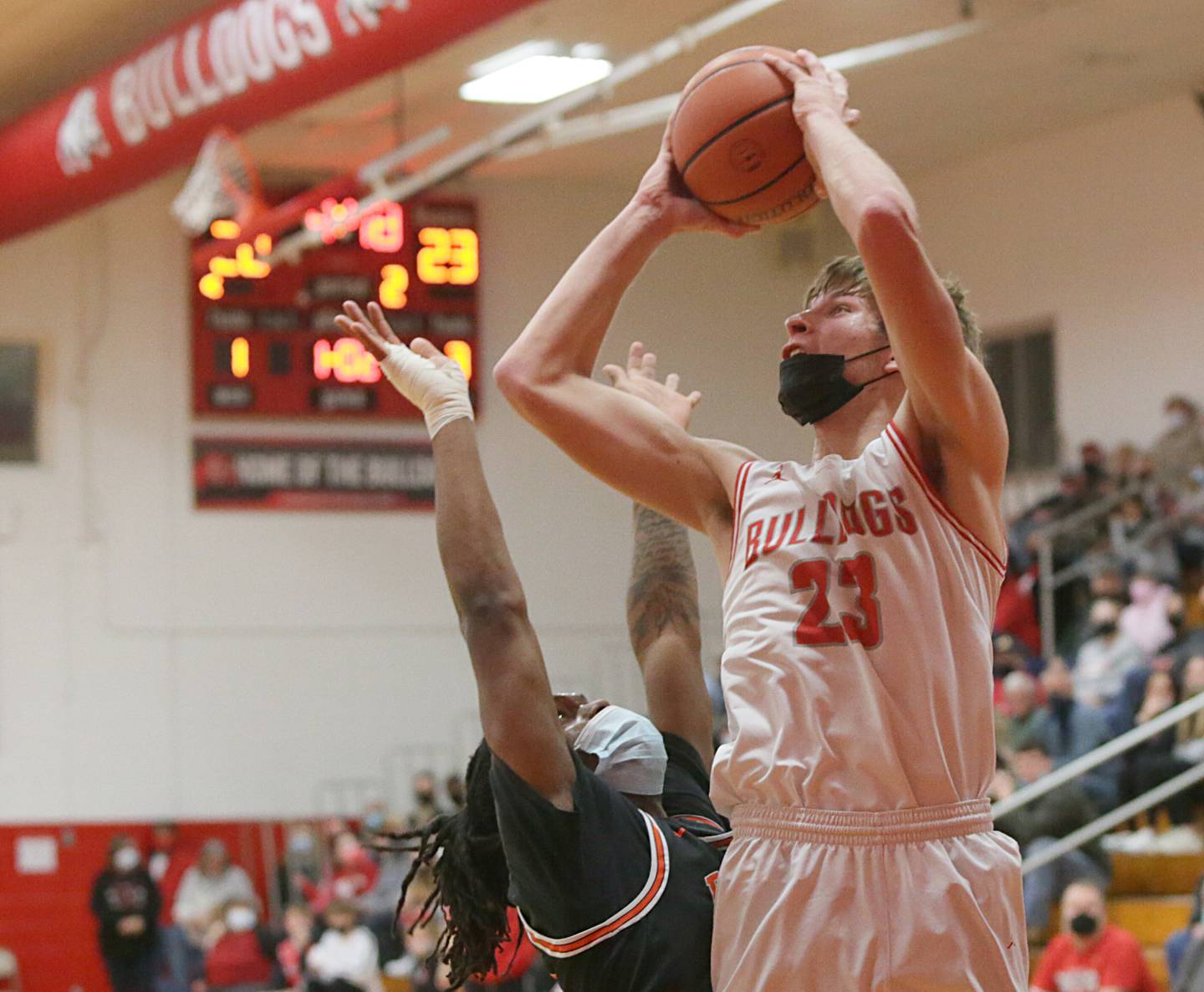 More a distributor of the ball in the first half, DeKalb point guard Darrell Island scored eight points in the decisive third quarter on his way to a 12-point, seven-rebound, seven-assist effort.
"We play as a team, and we were just trying to get the job done," said Island, whose 3-point swish 2 minutes, 40 seconds into the second half extended the Barbs' lead into double digits for the first time, 38-27. "The first half we were playing, we just had to fix a couple things like moving without the ball and playing defense to get going."
Tyler Westberg also scored a dozen points for the Barbs (16-7 overall), while Demarrea Davis finished with a team-high 13 points. Sean Reynolds with nine points and Lane McVicar with seven points, five assists and two blocked shots also led DeKalb, who bested Streator in field-goal percentage (46.4%-35.8%), rebounds (32-30) and turnovers forced (11-7).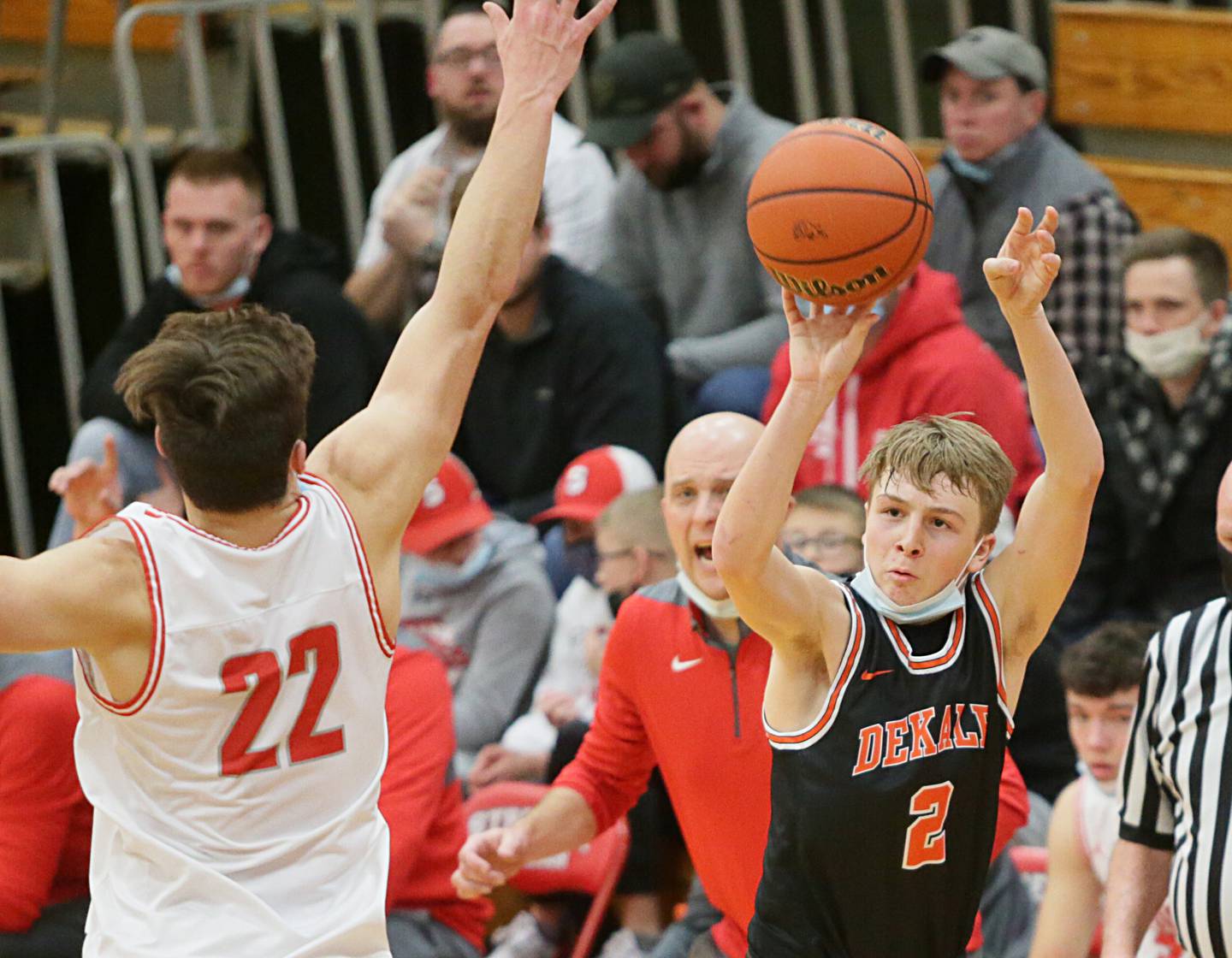 The Bulldogs (11-6) again relied heavily on their big three. Benning recorded 16 points and seven rebounds, Haynes had 15 points and eight rebounds, and Starkey tallied eight points and four assists – all eight of his points coming on his first three shots of the game, as he kept the hosts in the game during a frantic first quarter.
DeKalb led 21-20 after one period and 29-25 at the half before outscoring Streator 23-9 in the third paced by Island's eight points and seven courtesy of Sean Reynolds, who finished with nine.
"That stretch in the third quarter, obviously," Streator coach Beau Doty said. "I didn't think we got bad shots, necessarily, but we didn't get a few to fall down four [points], and then they went on that big run. Once they got it to 10, 12, they really were starting to click, and that ball movement got better.
"They're tough to guard ... a tough team to match up with. I'm proud of our kids. We were in the fight early, just like we were against Oak Forest [in the championship game of the season-opening Dean Riley 'Shootin' the Rock' Tournament at Ottawa], and again in the third quarter things just turned on us.
"But we had a good effort and a great crowd tonight honoring the 2011-12 [regional championship] team. It was nice seeing a lot of those guys back, and we had a lot of good energy in the building against a quality opponent."