SENECA – The Somonauk and Hall boys basketball teams traded points and runs over the first 21 minutes of Tuesday's game at the 21st annual Seneca Thanksgiving Turkey Tournament.
In the final 11 minutes, however, the Bobcats exploded and never looked back.
Somonauk used a 17-3 burst toward the end of the third quarter to erase a four-point deficit, then scored the opening eight points of the fourth to run to a 77-61 victory over the Red Devils.
The Bobcats forced Hall into 28 turnovers, including 11 in the final quarter, turning a majority into fast-break layups.
"Transition is where we get a majority of points from," said Somonauk coach Curt Alsvig, whose team is 2-0 and set to play Herscher (2-0) at 6 p.m. Friday. "In the first half we'd create a couple turnovers, turn them into points, get on a little run and then take a couple bad shots. We just weren't able to completely break free until late in the third, early in fourth quarter.
"Hall's zone defenses really slowed us down for a majority of the game, and we struggled at times getting the shots we wanted. We want to play at a fast pace, but they also did a good job in converting in transition. I just think we were able to wear them down little by little as the game went on, and finally there to start the fourth quarter really speed things up a notch."
Somonauk was led by a game-best 30 points from Alex Krejci and 27 more from Brendan Roberts, the former with six rebounds and four steals, the latter with a game-high 12 rebounds and three assists. Brock Zimmerman added 12 points and seven boards, while Payton Wyant grabbed 10 rebounds.
Hall was led by 18 points, three assists and two steals from Mac Resetich and 13 points from Ethan Plum. Riley Coble paced the Red Devils with eight rebounds to go along with seven points, while Kyian Smith chipped in eight points.
"Somonauk starts five seniors, and we watched them (Monday night) and knew they were going to pressure us," said Hall coach Mike Filippini, whose team fell to 0-2 and next plays St. Anne (0-2) at 3 p.m. Friday. "They kept forcing us to the sideline, and then we'd pick the ball up and we'd have nobody flash to the middle. We played with them for the first 20 minutes or so, but we ended up turning the ball over 28 times, and that is way too many to expect to win games. The goal from here is to win the next two games and finish 2-2.
"Effort-wise I thought we were good tonight, and we looked like a completely different team from Monday. Our first game I thought we played a little scared and tentative, but tonight I thought we played fearless, at times almost to a fault."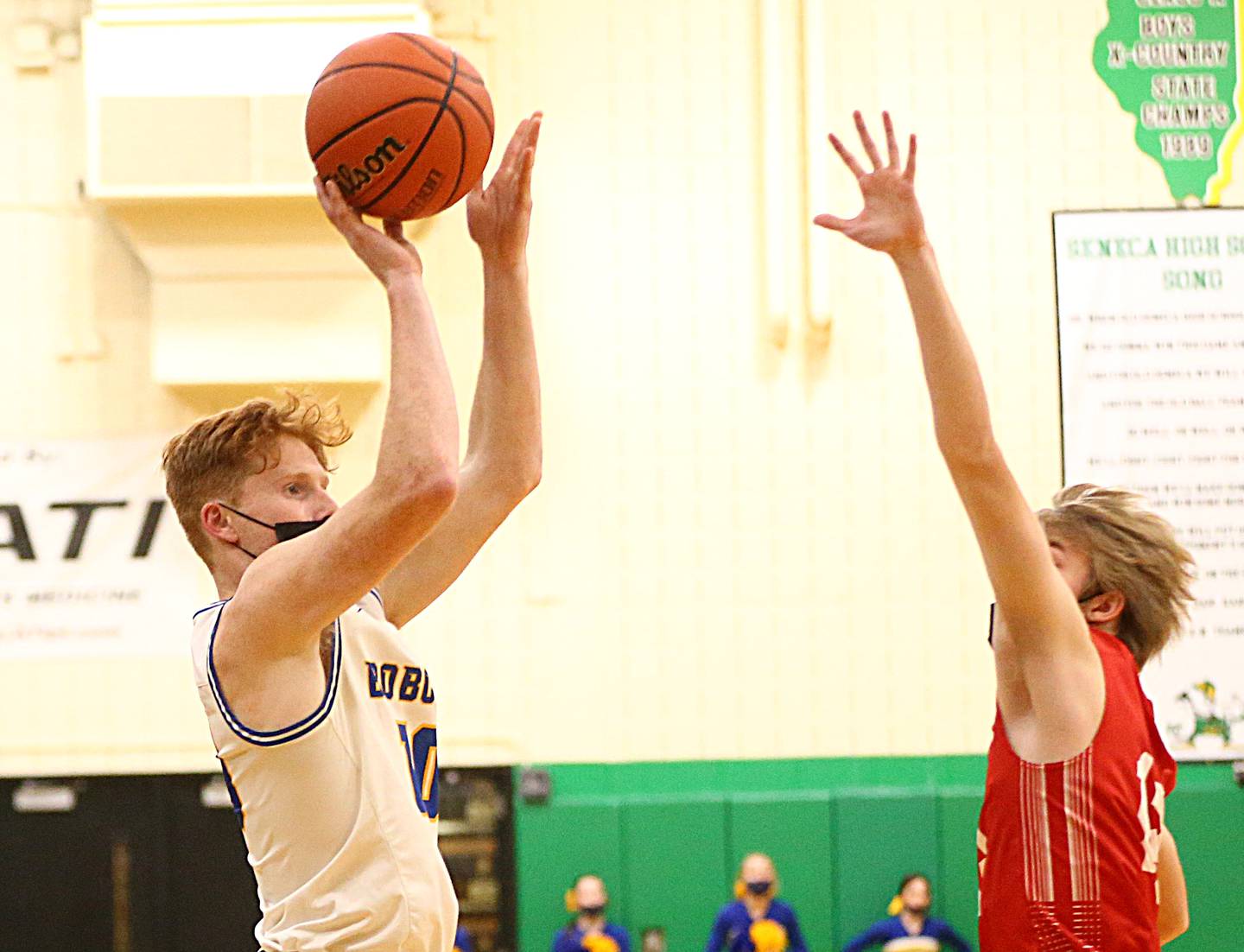 Somonauk led 15-14 after the opening period before the teams traded bursts in the second. Hall held a 32-31 lead at the intermission. The Red Devils held a 41-37 advantage at the five-minute mark of the third after a 3-pointer and drive from Resetich.
"Like I told the team in the locker room, and no disrespect to any of the other teams here, but we've probably played the two best teams in the tournament the first two nights," Filippini said. "Somonauk is a team that is experienced and one that has a really good chance of winning a regional. They're good."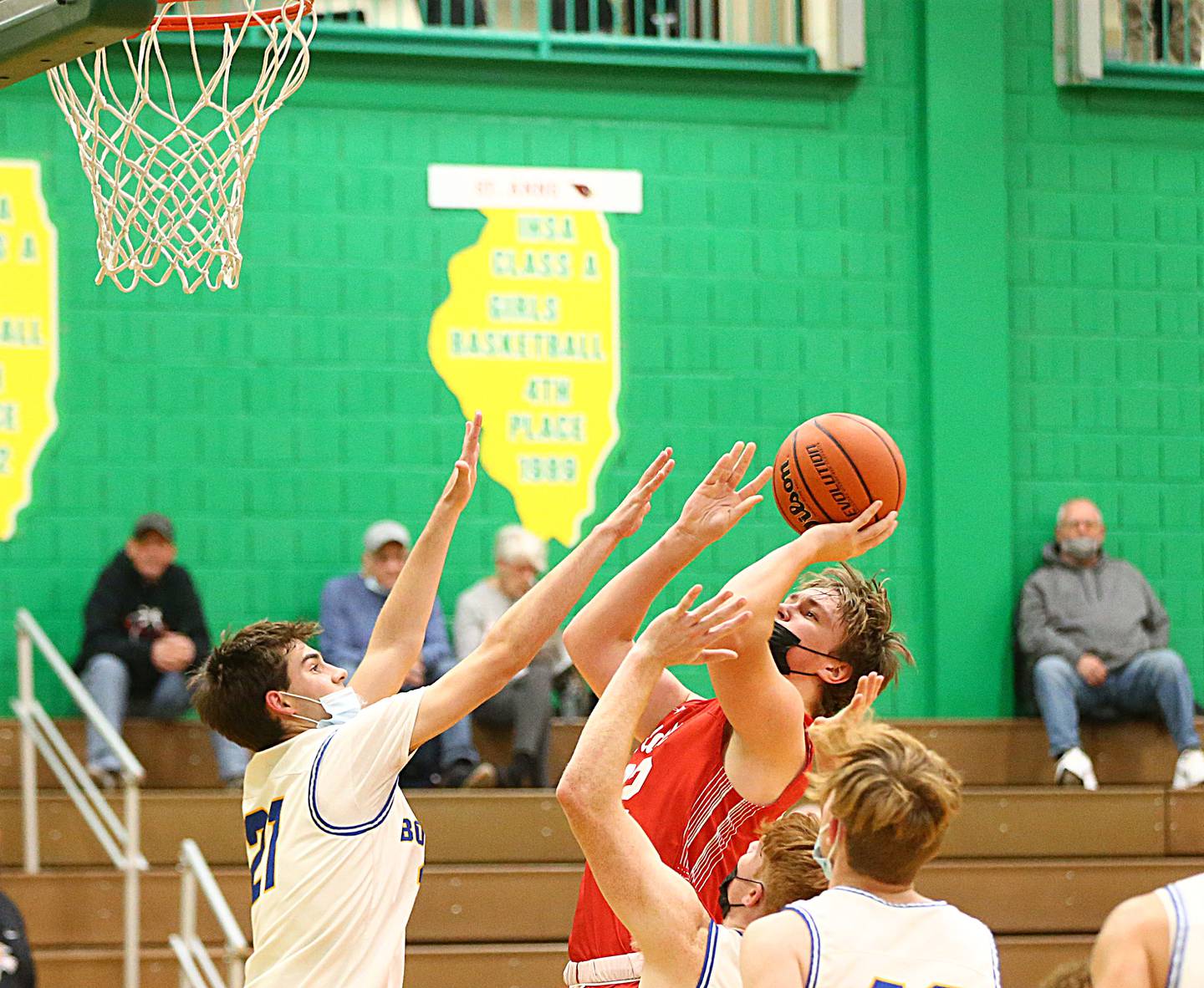 But seven consecutive points by Krejci – part of a 23-point second half – helped the Bobcats lead, 57-50, heading to the fourth, and five early baskets from Roberts in the fourth helped close out the victory.
"We did a better job in our press keeping the ball to the sidelines," Alsvig said. "[Monday night against St. Anne] we let them get to the middle of the floor too much. I also thought we rebounded pretty well. We don't have a ton of height, but I think the kids have shown the first two games that we'll be OK in that department."