Newark High School's Dalton Reibel wore many hats for the Norsemen this past baseball season.
The recent graduate not only batted in the clean-up spot, was the go-to guy in the biggest games on the mound and manned third base when not on the hill, but was also the squad's music man.
"Yeah, I was in charge of everyone's walk-up and pregame music at home games, as well as the music on the bus to away games," Reibel said. "It was mostly '80s rock with some country music mixed in. We all just wanted to have fun, and the music was just another way to do that for us."
Reibel — The Times 2021 Baseball Player of the Year — helped lead Newark to a 27-2 record, the program's first regional title since 2006, first Little Ten Conference championship since 1997 and a third-place finish at the IHSA Class 1A State Finals.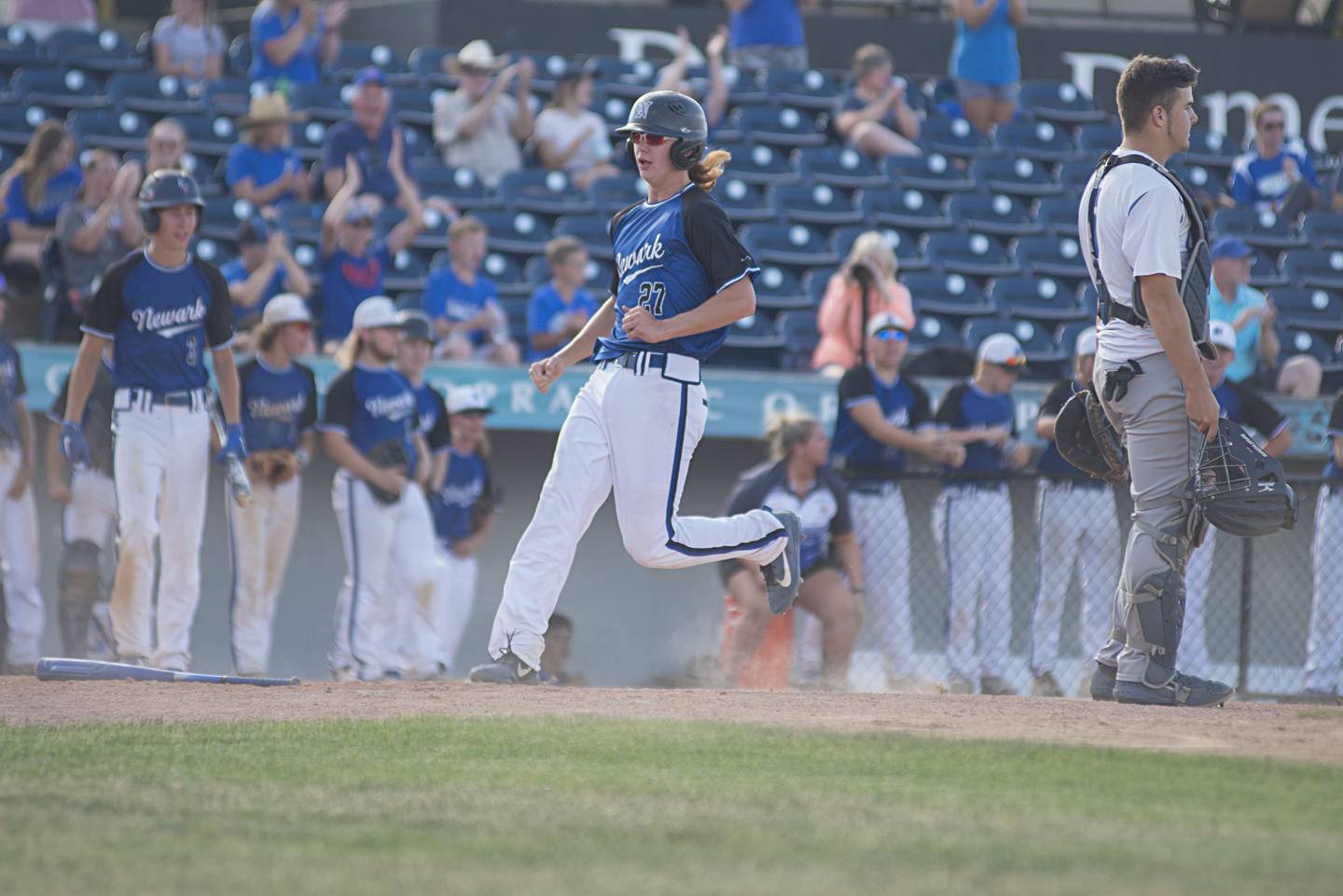 "The whole season I was just trying to have as much fun as I could, especially it being my senior year, and I did. It's fun to win, and we did a pretty good share of that this spring."

—  Dalton Reibel, The Times 2021 Baseball Player of the Year
At the plate, he hit .388 with 31 hits and 24 RBIs, tied for the team lead with eight extra-base hits (seven doubles and a triple) and finished the season on a nine-game hitting streak. He also excelled on the hill, going 11-0 with a 2.12 ERA while allowing just 47 hits in 62 2/3 innings while striking out 67 batters against just 16 walks.
"He pitched a little for us as a sophomore, but we had a bunch of seniors on that team, and then we didn't have a season his junior year," said NHS coach Josh Cooper. "I think him getting some experience two seasons ago helped him, and also the work he did on his own was big as well. Even missing last season, I knew Dalton was going to be a very good and key player for us.
"He really stepped up as a leader, especially by his example on the field. He is not a super-vocal kid, but he was not afraid to hold his teammates accountable with his voice and make sure they were doing what they should have been."
In Reibel's third start of the season after some early-season struggles, he pitched a no-hitter with 16 strikeouts against Earlville.
"My second start of the season was against Indian Creek. I'd walked a few guys and hit a couple more in my first start and walked a few more in the opening couple of innings that day," said Reibel, who also was a unanimous selection to the All-LTC squad and an Illinois High School Baseball Coaches Association All-State Team honoree. "After the third inning, I just said to myself, 'This can't keep happening.' From that next inning on, I think I only walked like 10 guys the rest of the season.
"I needed to be more focused, and that's what I did from there."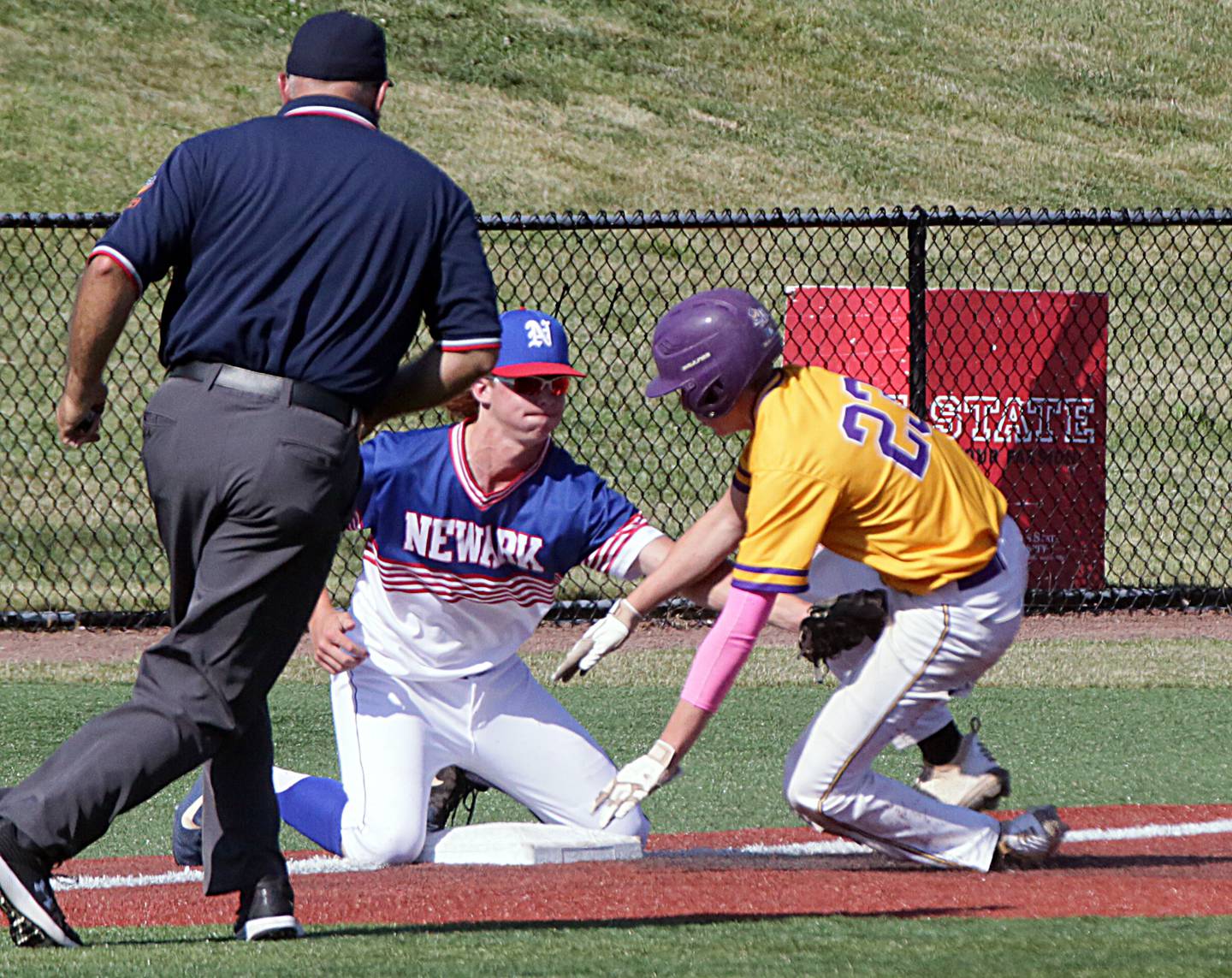 Reibel toed the rubber in wins over Serena to clinch both the LTC title and the regional championship, but also a sectional semifinal victory over Winnetka North Shore Country Day and a supersectional triumph over Sterling Newman — in the last going 8 2/3 innings.
"Winning the supersectional was the highlight of my season, without a doubt," said Reibel. "I mean, much of that comes from the fact I was pitching and had a big hit in that game, but the fact that winning that game allowed us to go to state was huge for me. It was one of my goals, and we were able to do that."
Cooper said other than just a couple of games where he struggled with the bat, Reibel was as good as it gets.
"He struggled a little bit at the plate in the middle of the season, but his start and finish were outstanding. As far as his work on the mound, he was steady and really good all season for us. He's the type of pitcher that every time he took the mound he was going to give his best effort, and we knew we had a very good chance of winning that game.
"He threw strikes, kept batters off-balance, more often than not gave up just weak contact and let his defense work behind him. That, to me, is what pitching is all about, and that's what I preach, and he really embraced that philosophy."
"I want to attack every hitter, but I believe if I can get the really good hitters out in a lineup, the other guys aren't going to have as much confidence when their turn up comes around," said Reibel. "I do as much research as I can on an upcoming opponent I'm going to face, and I was able through GameChanger to find out a lot about the teams we faced in the postseason.
"I just always wanted to have a solid game plan going into every start."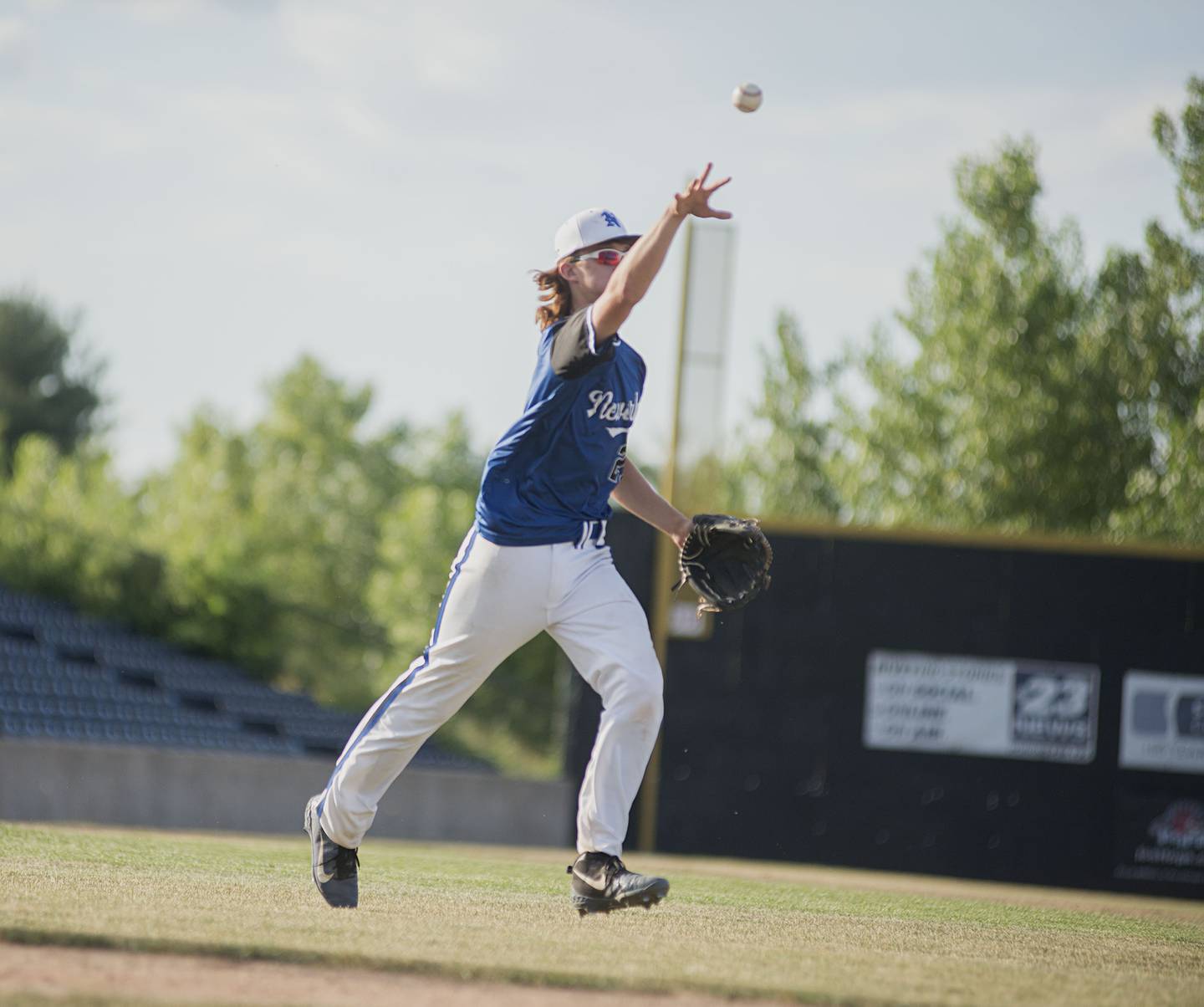 Reibel, who will be attending Illinois Central College in East Peoria this fall to get started in its Caterpillar ThinkBIG program to eventually become a certified fuel mechanic, said he couldn't be happier about how the season ended up.
"The whole season I was just trying to have as much fun as I could, especially it being my senior year, and I did," said Reibel. "It's fun to win, and we did a pretty good share of that this spring.
"It will be cool to go back years from now and see the banner in the gym and the trophy in the trophy case and know that I was part of that."