GRANVILLE – The Newark volleyball team was hoping for a chance to defend its back-to-back run of Class 1A state titles by advancing for a fourth consecutive time.
It looked like that dream was going to become a reality with the Norsemen up 19-12 in the third set against Augusta Southeastern during Friday night's Putnam County Supersectional match at R.M. Germano Gymnasium.
However, the Suns regrouped to eventually tie the final set at 22-all, then held off two match points before a pair of kills from freshman Amanda Stephens closed out a thrilling 25-20, 21-25, 28-26 win to advance Southeastern to 1A's Final Four for the first time since 2001 and third time in program history.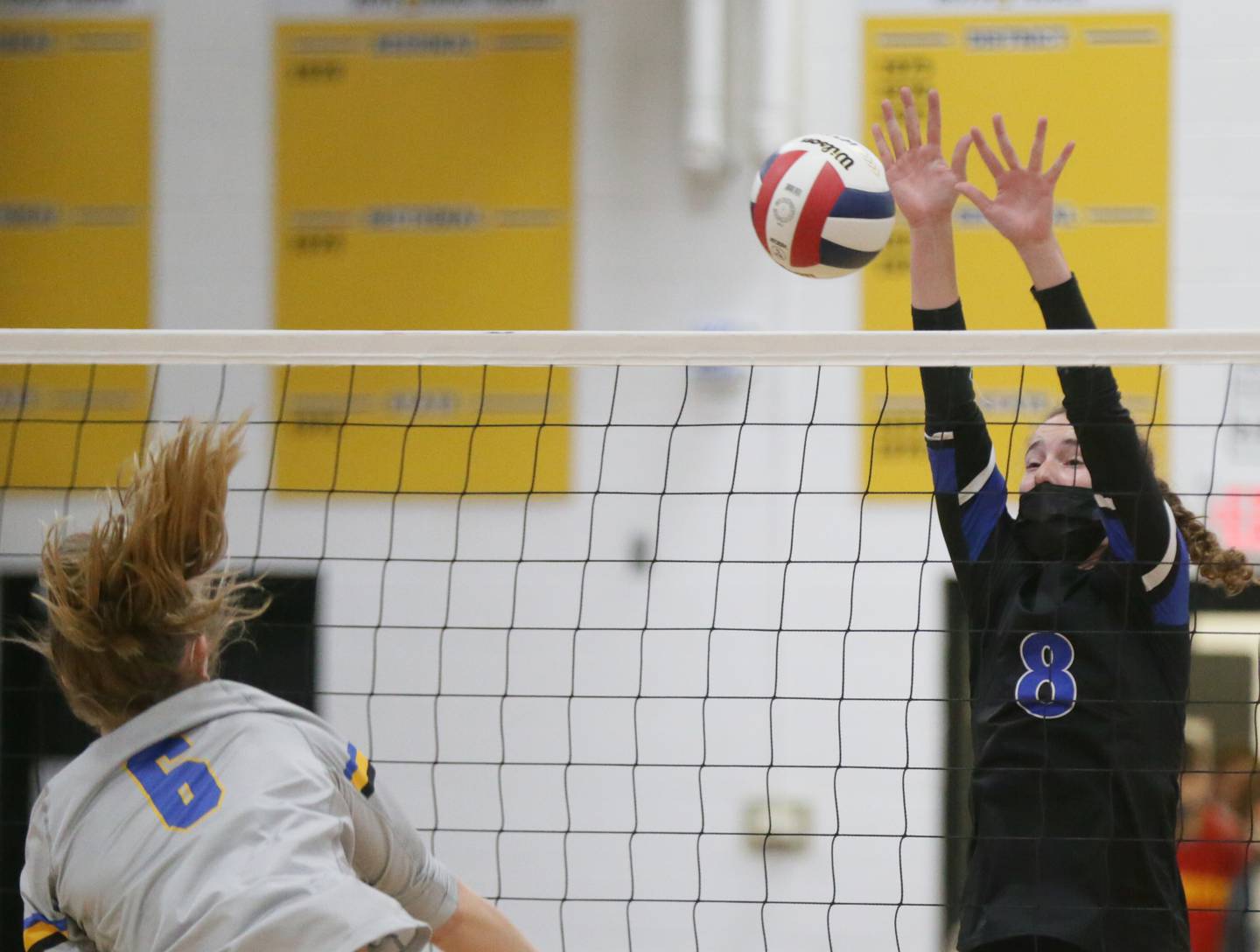 Southeastern (37-2) will play Springfield Lutheran in the second state semifinal at 10:30 a.m. Friday at Illinois State University's Redbird Arena. It was only the fifth three-set match the Suns have played this season.
"We played a great match, probably the best we've played all season, and I thought we had them. But they were just a couple points better than we were."

—  Newark assistant volleyball coach P.J. McKinney
Newark, which battled back to take the second set for only the eighth set lost by the Suns all season, finishes the year 33-7 and has a streak of 20-straight postseason wins snapped.
"I'm so proud of how the girls handled themselves tonight," said Newark assistant coach P.J. McKinney, who is subbing for head coach Tonya Grayson, out because of shoulder surgery. "We could have laid down after the first set, but they battled back, and that is nothing different than what they've done all season. This was just two really, really good Class 1A volleyball teams, teams that have given 2A, 3A and 4A teams fits during the year, battling to the end.
"I thought after the opening set if we could get more touches on blocks we'd be able to right the ship, and we did. We were also able to get our serving going, serving aggressive to take them out of system. It was power versus power, and then they started to use the tip a little more, and I thought we adjusted to it.
"We played a great match, probably the best we've played all season, and I thought we had them. But they were just a couple points better than we were."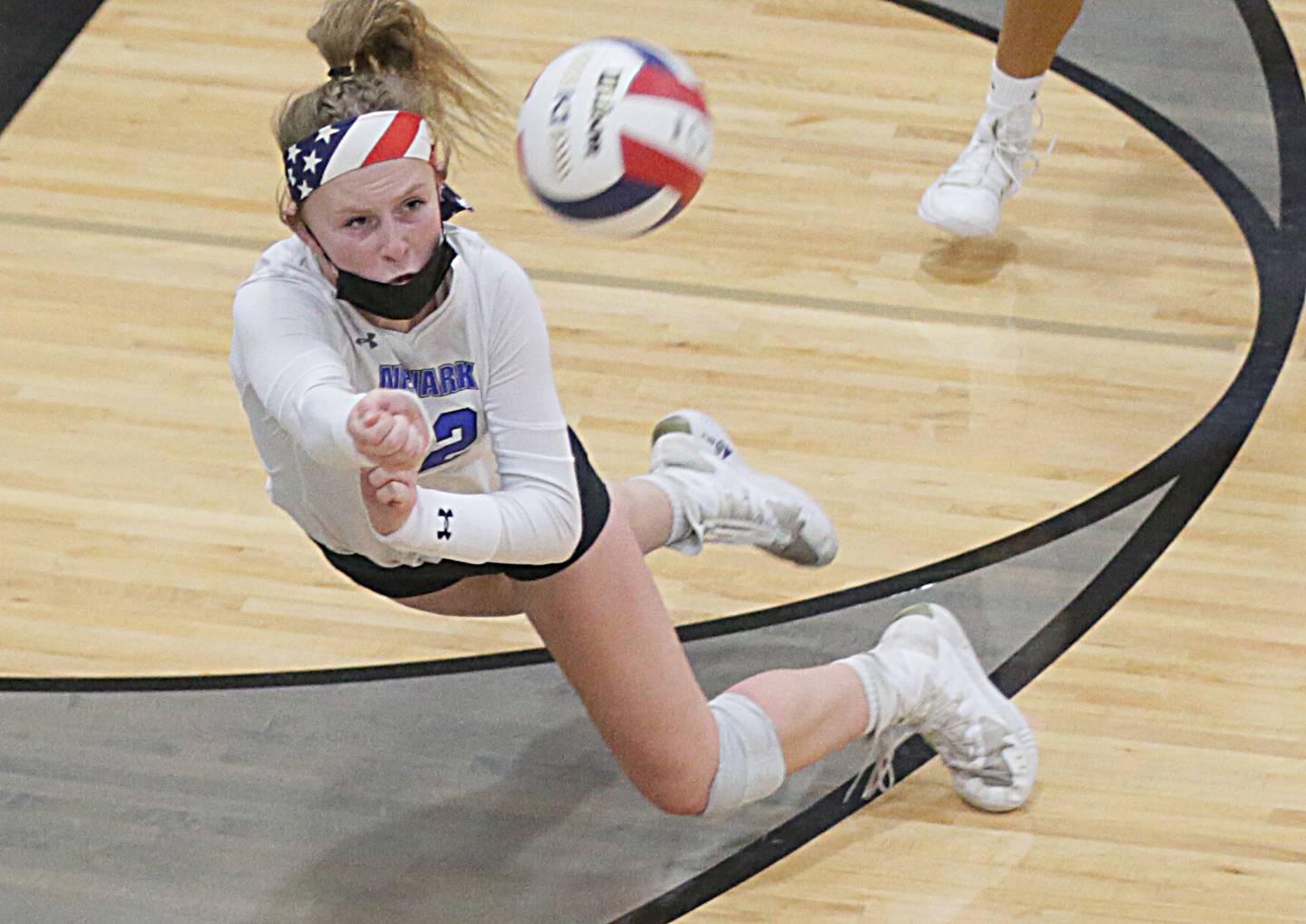 In the deciding set, Newark used a sideout kill by Kiara Wesseh and a five-point serving burst by Taylor Kruser – which included another kill from Wesseh, one from senior K.J. Friestad and three Suns' hitting errors – to lead 15-9. The Norsemen extended the margin to 19-12 after a huge left-side winner from senior Megan Williams.
Then out of a timeout, Southeastern clawed back with a block by Abbey McMillen knotting the score at 22-all, before match-point kills by Stephens and Taylor Wagner around one from Friestad set up Stephens' final two daggers.
"We were fortunate to play Newark at the Joliet Tournament this past summer, so we knew a little about them," said Southeastern head coach Tim Kerr, who is in his 25th season at the helm and has won over 600 matches. "But we couldn't look past anyone this week with Princeville and Hartsburg-Emden in our sectional. I stayed up until like 2 a.m. Wednesday night watching video to get a sense of what we'd be facing, and then we had like an hour or so practice (Thursday) to go over everything.
"Really, though, at this time of year there isn't much more the girls can do but go out there and lay it all on the line and do the things that got us here. I called that timeout with us down 19-12 and just told them, 'Now's the time.' They gutted it out until the end."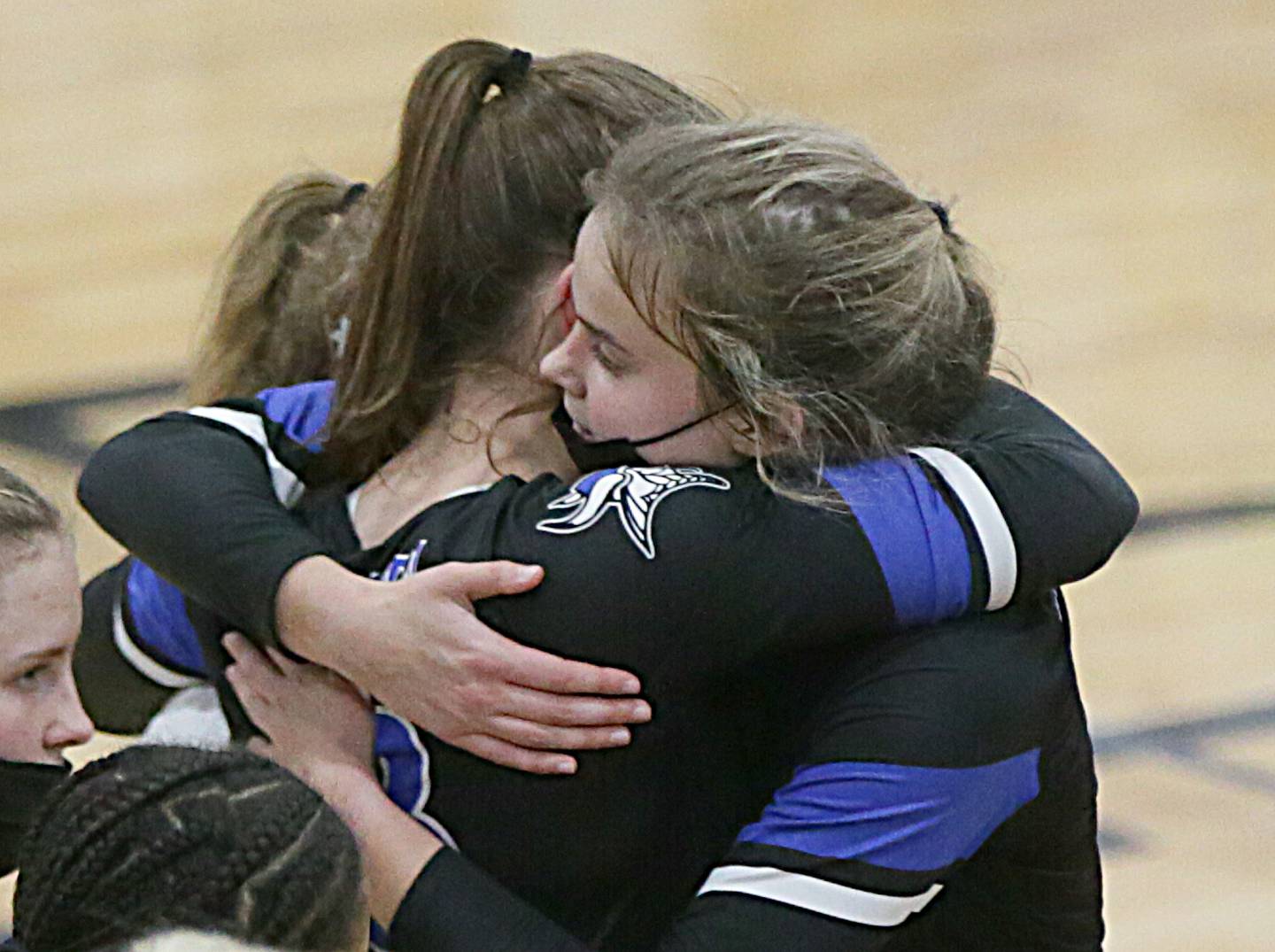 Williams finished with a match-high 20 kills, an ace, a block and five digs, while Wesseh had 11 kills, nine digs and seven service points. Friestad posted five kills and two blocks, Aubrey Benesh seven points, Kruser 13 digs and Lauren Ulrich 35 assists, 10 points and 15 digs.
Stephans paced Southeastern with 18 kills, three blocks, three aces and nine points; Wagner registered 17 kills and seven points; and McMullen had eight kills and three blocks.
"We came in tonight really just wanting to have fun," said Williams, a four-year starter. "We watched film on them on Thursday, and we knew they had some big swingers, a good setter and solid defense. They are just an all-around very good team.
"I couldn't be more proud about the way our team played tonight and all season. Not making it to state for a fourth-straight time is disappointing for sure, but we really competed, gave it our all and left everything out on the floor.
"They were just a few points better."