There are times during a season that a brief moment, a sudden click, can change everything from that minute forward.
That moment came for Ottawa sophomore and The Times 2021 Boys Golfer of the Year Drake Kaufman during play at the midseason Metamora Invite at Metamora Fields Golf Club.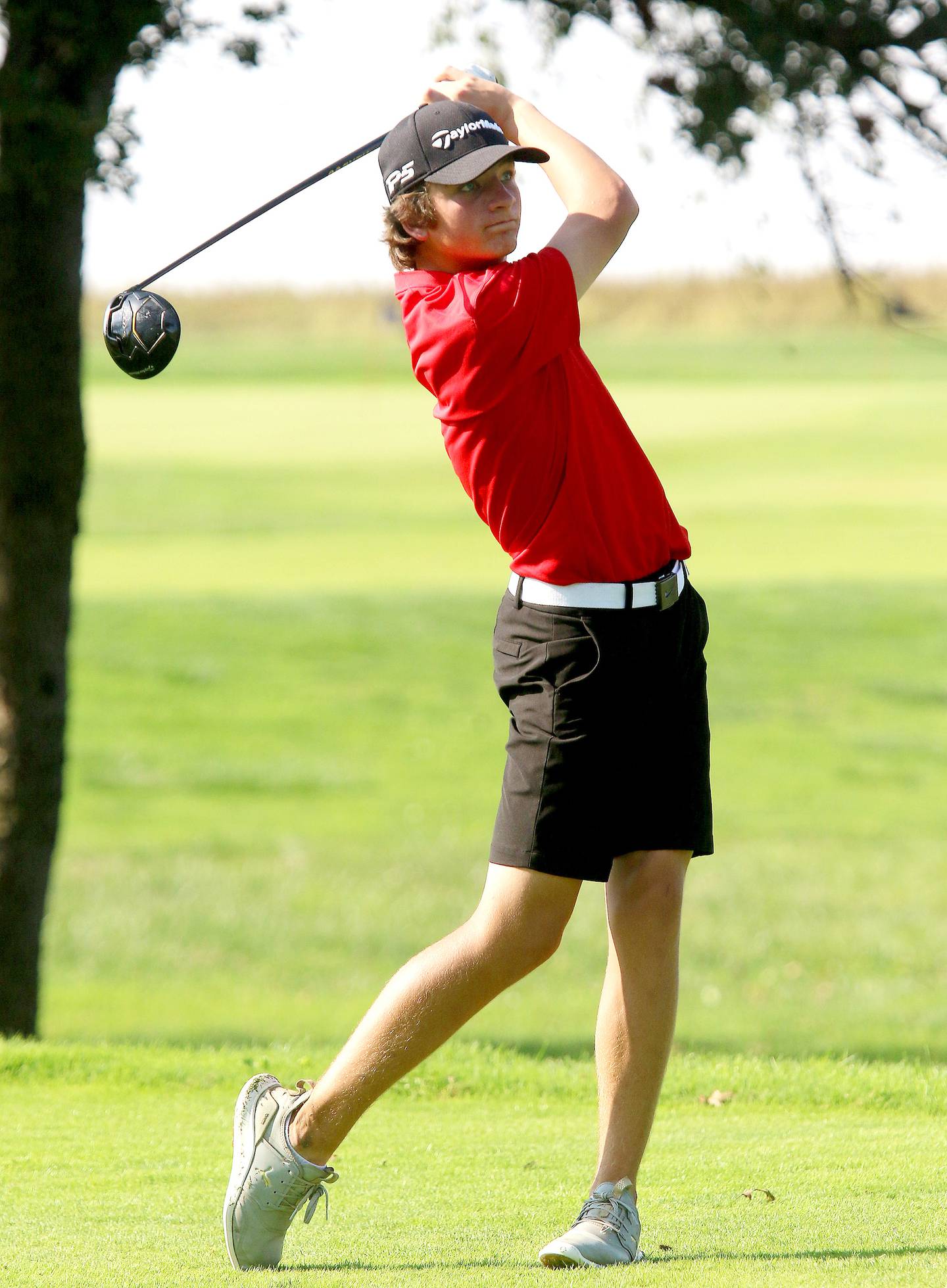 "Before the Metamora Tournament, I was shooting right around 76-77 for 18 holes, right around how I was normally playing," said Kaufman, who would have advanced to state as a freshman had there been a state tournament. "I was playing pretty good through nine holes that day, but while waiting to start the second nine I just thought to myself, 'Maybe I'm setting a standard that those scores are good enough.' That's not a good habit to get into.
"I just told myself, 'Let's really focus more these last nine holes and go low. Don't think that just bogeying this or that hole hole or parring the final two holes is good enough. Don't think that a 76 or 77 is good enough.'
"From there, I really didn't think about what score I thought I should shoot on a certain day or course, I just started playing, and the lower scores started showing up."
Kaufman, who said his favorite PGA player is Dustin Johnson, finished the day leading the Pirates to a fourth-place finish at the 1-8-team event, carding a 3-under-par 68 to win medalist honors.
"I left Metamora with a ton of confidence, and I guess never really went back to playing to be just mediocre," said Kaufman, who posted a nine-hole average of 36.4 for the season.
"I started setting my goals higher for myself."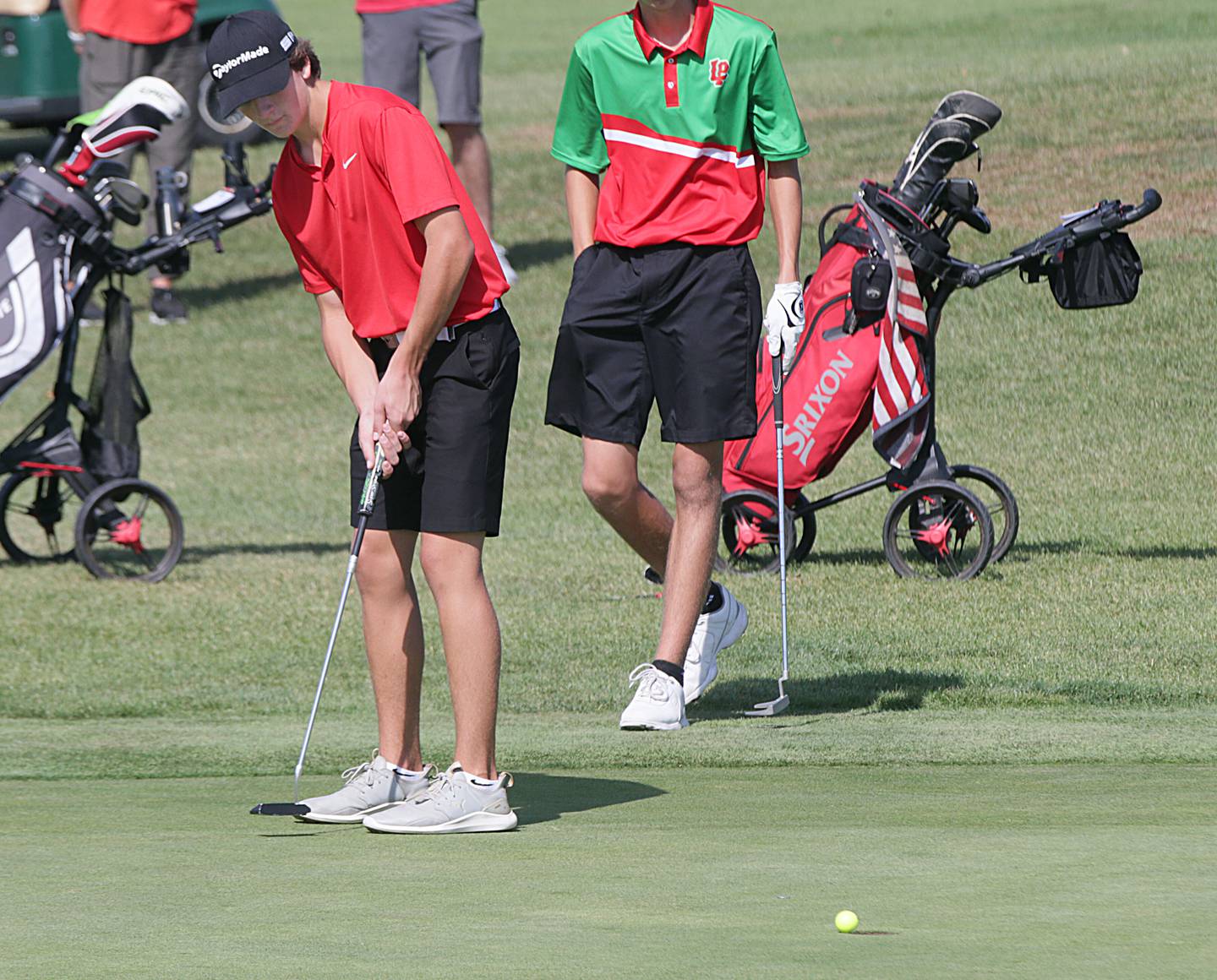 Before Metamora, Kaufman finished in the top five while helping the Pirates to first-place marks at the La Salle-Peru, Illinois Valley Central and Ottawa tournaments. The following week, he teamed with senior Drake Stoudt to record a record-breaking 3-under 69 to win the Mendota Ryder Cup.
"I came into this season after keeping tabs on how all the guys played and worked on their games over the summer, that it would be a shootout on which guy would kind of take the lead for us," Ottawa coach Keith Budzowski said. "After Metamora, and not that each of them didn't have really good days here and there, but Drake was just able to flip a switch and become that consistent top guy for us.
"Drake's ball-striking ability and the way he can shape shots is there. Even very good golfers make mistakes, but they have the ability to make shots that get them out of trouble. He started believing he could make those shots, and then made them."
Kaufman then fired a 4-under 68 to win the title at the Interstate Eight Conference Tournament, helping Ottawa finish runner-up. He followed that with a first-place, 1-under 71 to capture the regional championship and lead the Pirates to a third consecutive title. Then at sectionals, Kaufman finished second, as did the team to advance to the state finals for the first time since 2012.
"I think we all went into this season feeling we had a pretty solid team," said Kaufman, who only started playing golf as an eighth-grader. "We all set our main goals as a team pretty high, to finish top three in sectional and advance to state, and we did that. Then we had a really good opening round at state, and not that we were all that surprised, but I'm not sure we were all 100% ready for it. But I think just being there and having that experience going into the next couple years is going to help us all.
"I think going into next season we will all definitely have a higher goal to reach. I know I'm looking forward to seeing what we can do."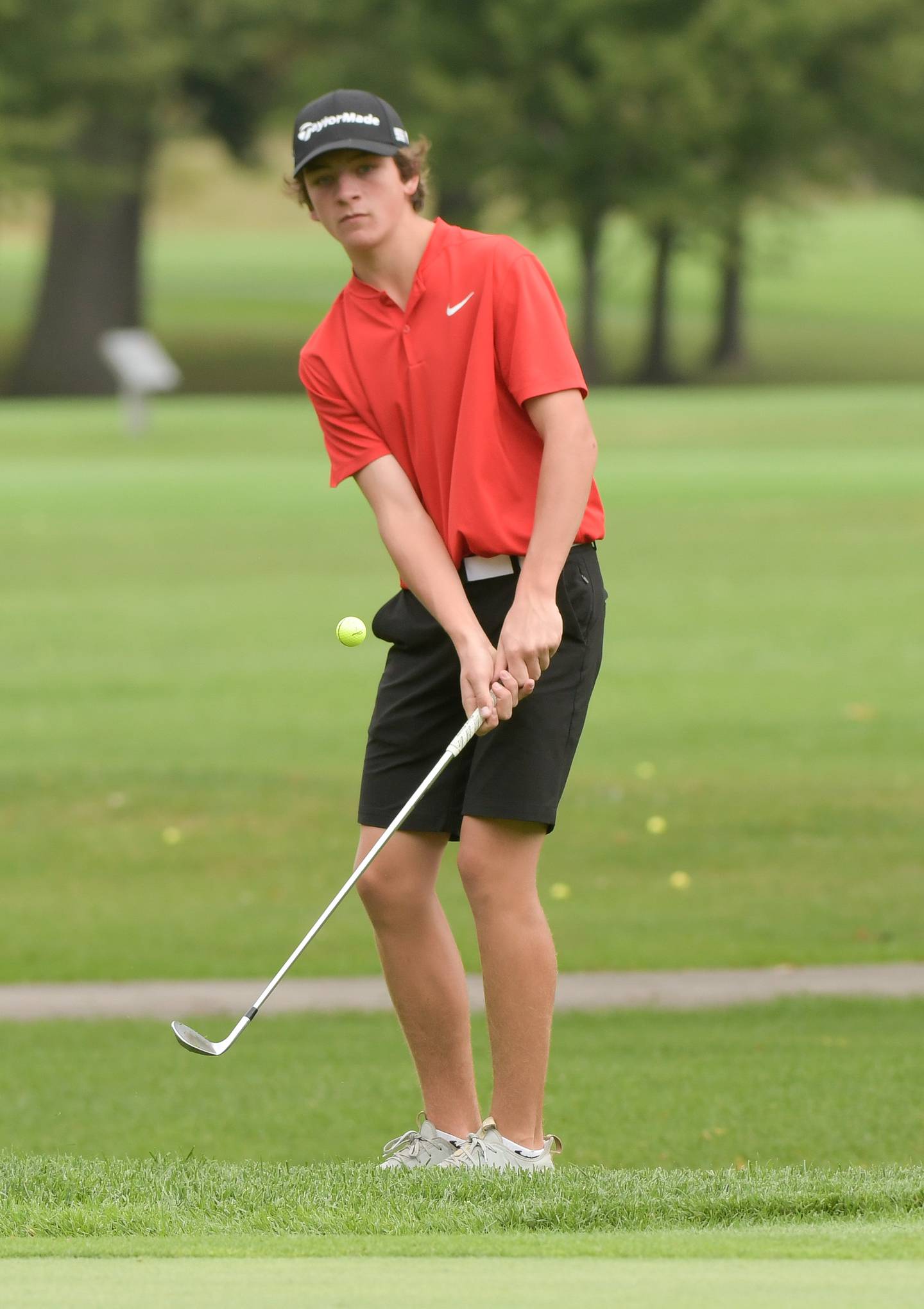 Kaufman finished off an excellent season at the Class 2A State Tournament with a two-day score of 146 to finish 11th, just a couple shots off of securing a medal, as the Pirates placed eighth as a team.
Kaufman said switching his approach was a key to his season, but he also said some things should stay as they are.
"Every time we'd get a team plaque or a trophy after a tournament, (freshman) Chandler (Creedon) was always in the middle of the photo holding it with a big smile on his face," Kaufman said. "I mean, I don't think I even got a chance to hold any of those trophies after an event. I think it was like after the third or fourth time, we caught on to this pattern. We all thought maybe we should switch it up, but then we thought maybe this was a lucky charm and somewhat of a tradition, so we made sure that Chandler always had the trophy and was front and center with it.
"Hopefully he has a chance to hold a state trophy in the next couple of years."