When a relative and I ventured to Morris a few weekends ago, we stopped at Honest Abe's Tap & Grill just south of the city.
As usual, we sat on opposite sides of the table. But we didn't expect to dine on opposite sides of the Civil War.
The menu at Honest Abe's is full of cleverly named gourmet burgers, sandwiches and meals that reference Abraham Lincoln – I almost ordered the Gettysburger for the name alone. I'm a sucker for a good play on words or a witty historical reference. (Although I had to raise a skeptical eyebrow at the burger named Booth.)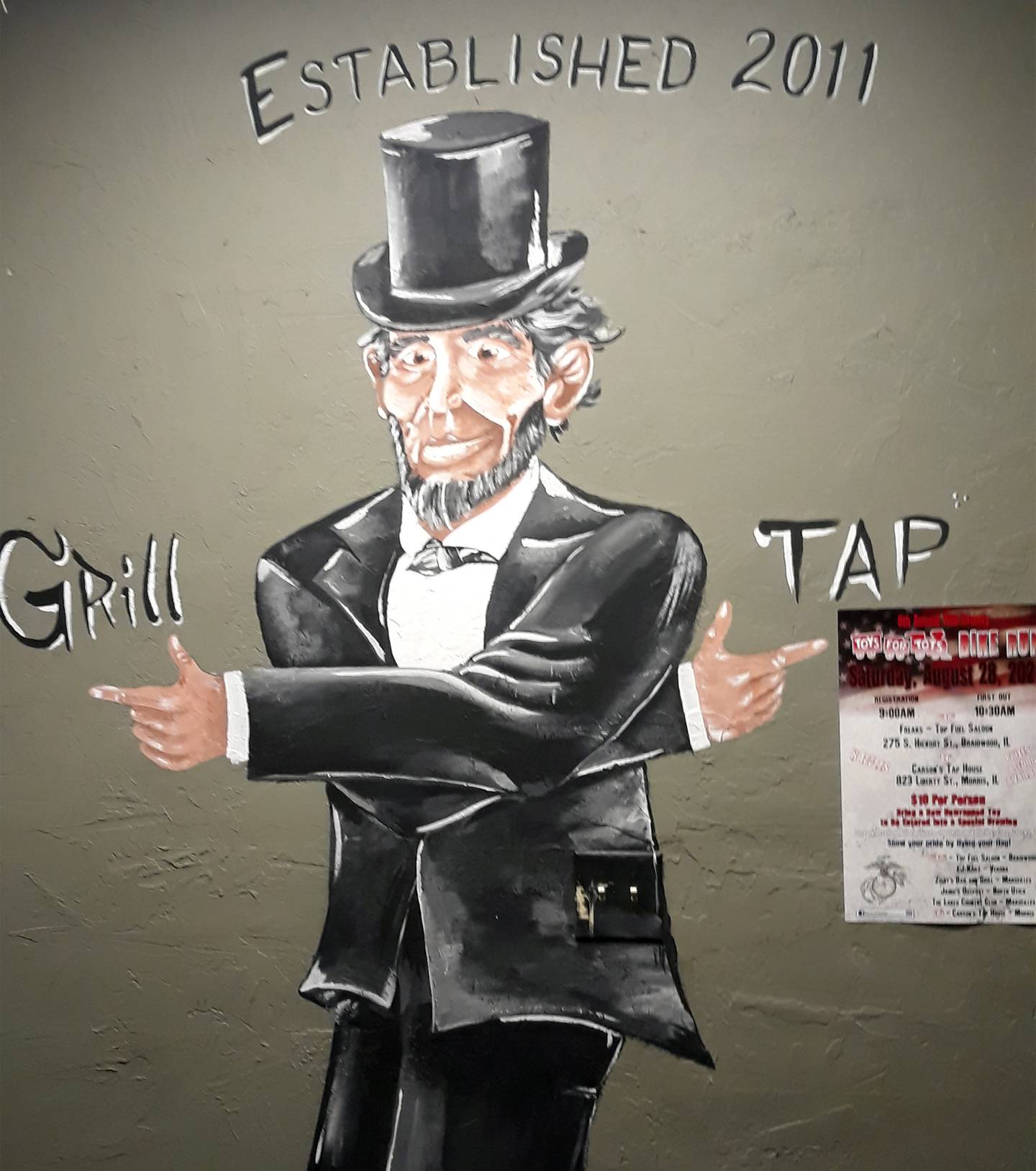 When I saw the Confederate ($10 for a quarter-pound burger) – a beef patty covered with bleu cheese crumbles, bacon, jalapeño slices and sweet chili sauce – I had found my menu item.
Meanwhile, my relative gravitated toward the Union ($10 for quarter pound) – a beef patty with provolone cheese, bacon, grilled pineapple and homemade barbecue sauce.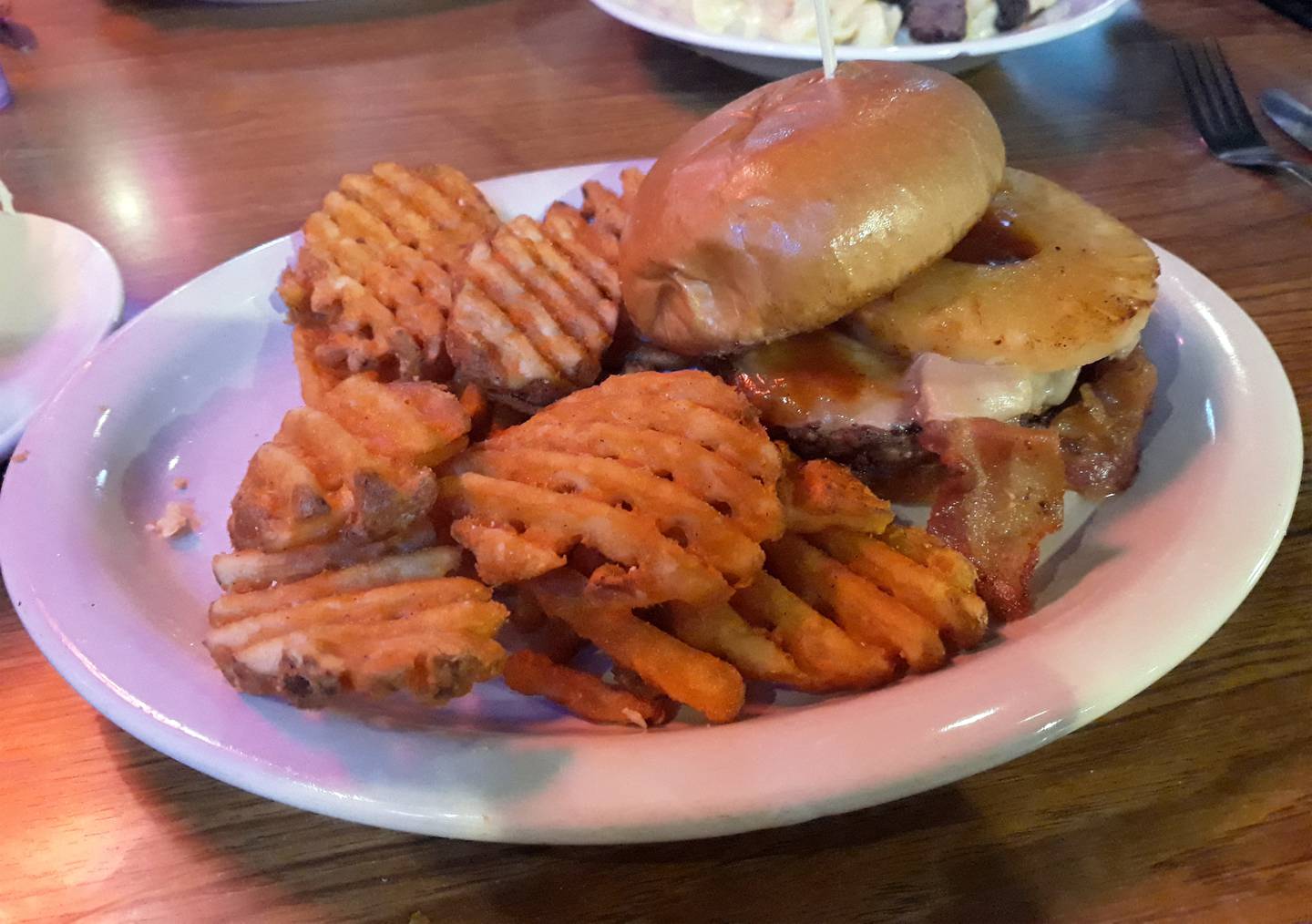 So there we were. The Union and the Confederate, facing each other across a table instead of enemy lines.
Most of the burgers on Honest Abe's menu offer the choice of quarter-, half- or one-pound patties. We both chose a quarter-pound order because we wanted to share one of the restaurant's standout menu items: a bowl of gourmet macaroni and cheese.
Technically, the mac 'n' cheese is a meal unto itself. We both waffled about whether we wanted burgers or mac (our patient waiter asked at two intervals if we were ready to order, but we still couldn't make up our minds because so many menu options looked desirable). Finally, we agreed to each order a burger and then split a bowl of mac as a side.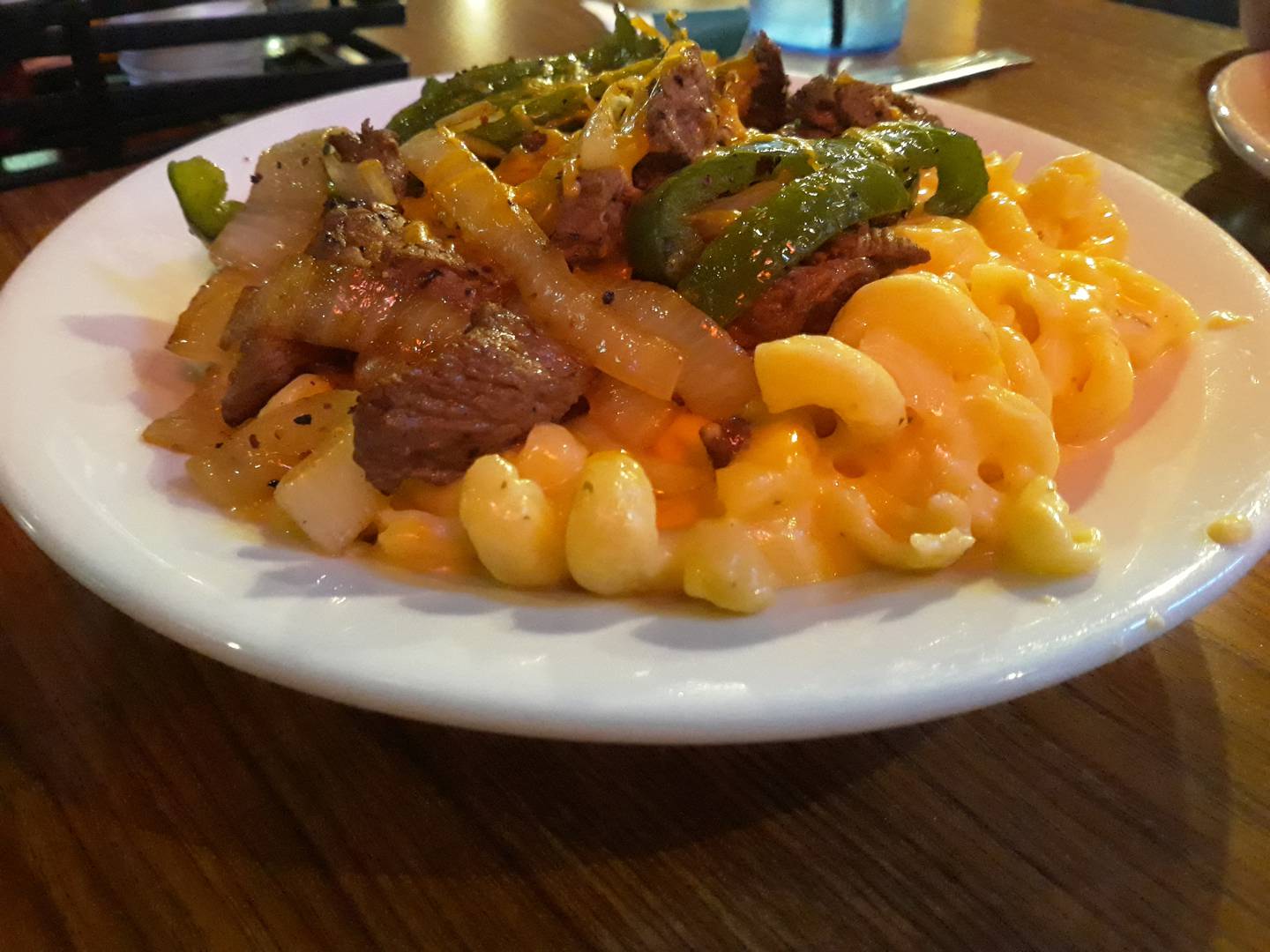 Each burger came with an option of crinkle-cut fries, waffle fries, tater tots or cottage cheese on the side. I added crinkles and my relative ordered waffle. The fries are the standard fare you'll find at most restaurants, but they're not the star of the show. The entrees are.
I was a big fan of the Confederate burger with its sharp bleu cheese and a kick of jalapeño. But when my dinner partner offered me a bite of his burger, the Union won the day. The juicy sweetness of grilled pineapple and the saltiness of bacon pair well with the beef.
From the six options of loaded mac 'n' cheese bowls, we shared the filet cheese steak mac ($10), which includes chopped filet mignon with grilled bell pepper and onion over a bed of cheesy noodles. Even with each of us scooping a generous side portion onto our plates, we had enough left over to divide and take home for the next day's lunch.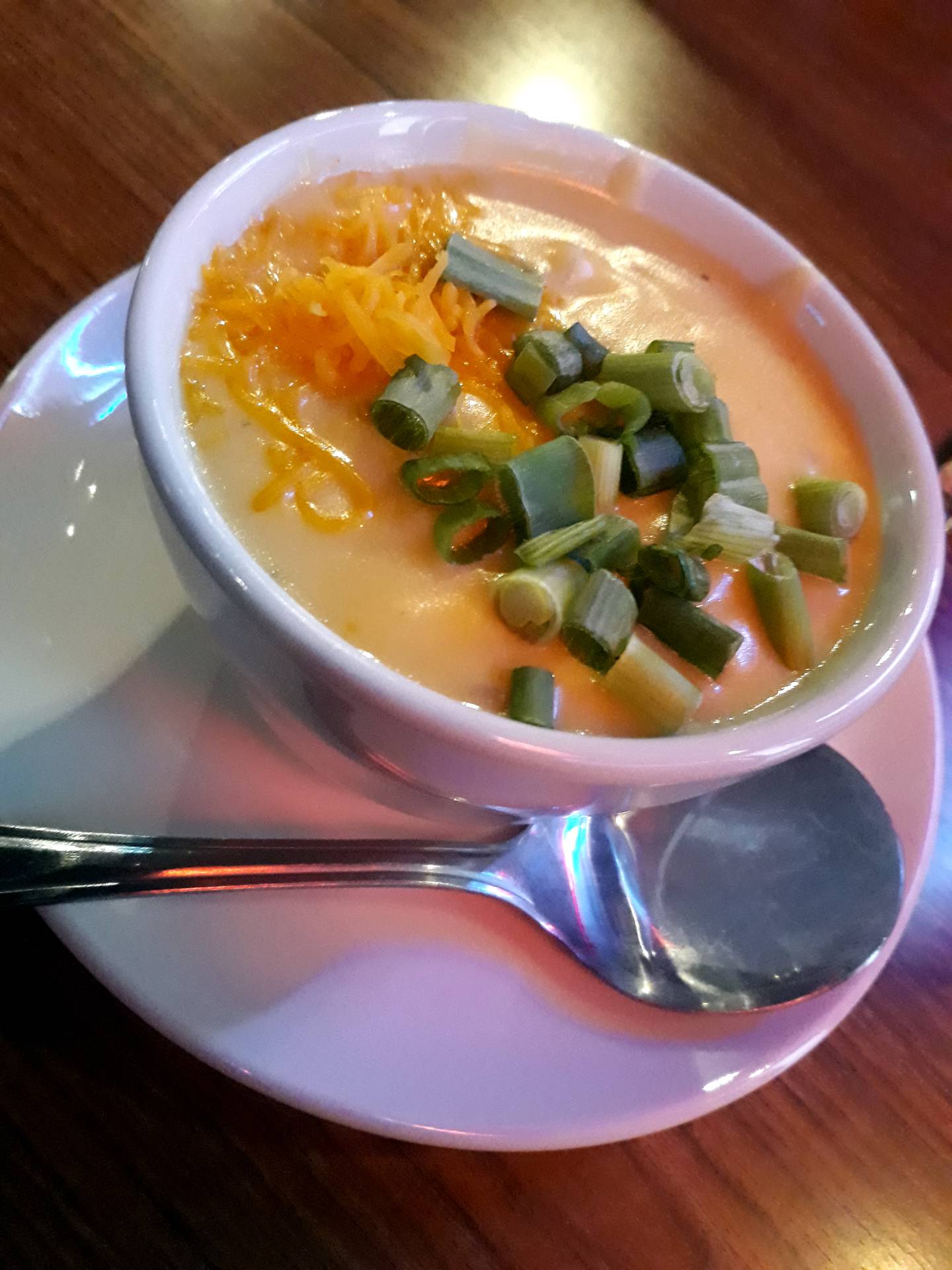 My relative also ordered a cup of beer cheese soup with shredded cheese and onion. He complimented its smooth, thick texture and rich flavor.
If you find yourself in Grundy County, Honest Abe's is worth a visit. In fact, even if you don't find yourself in the Morris area any time soon, the food is worth being the sole cause of your journey.
Honestly.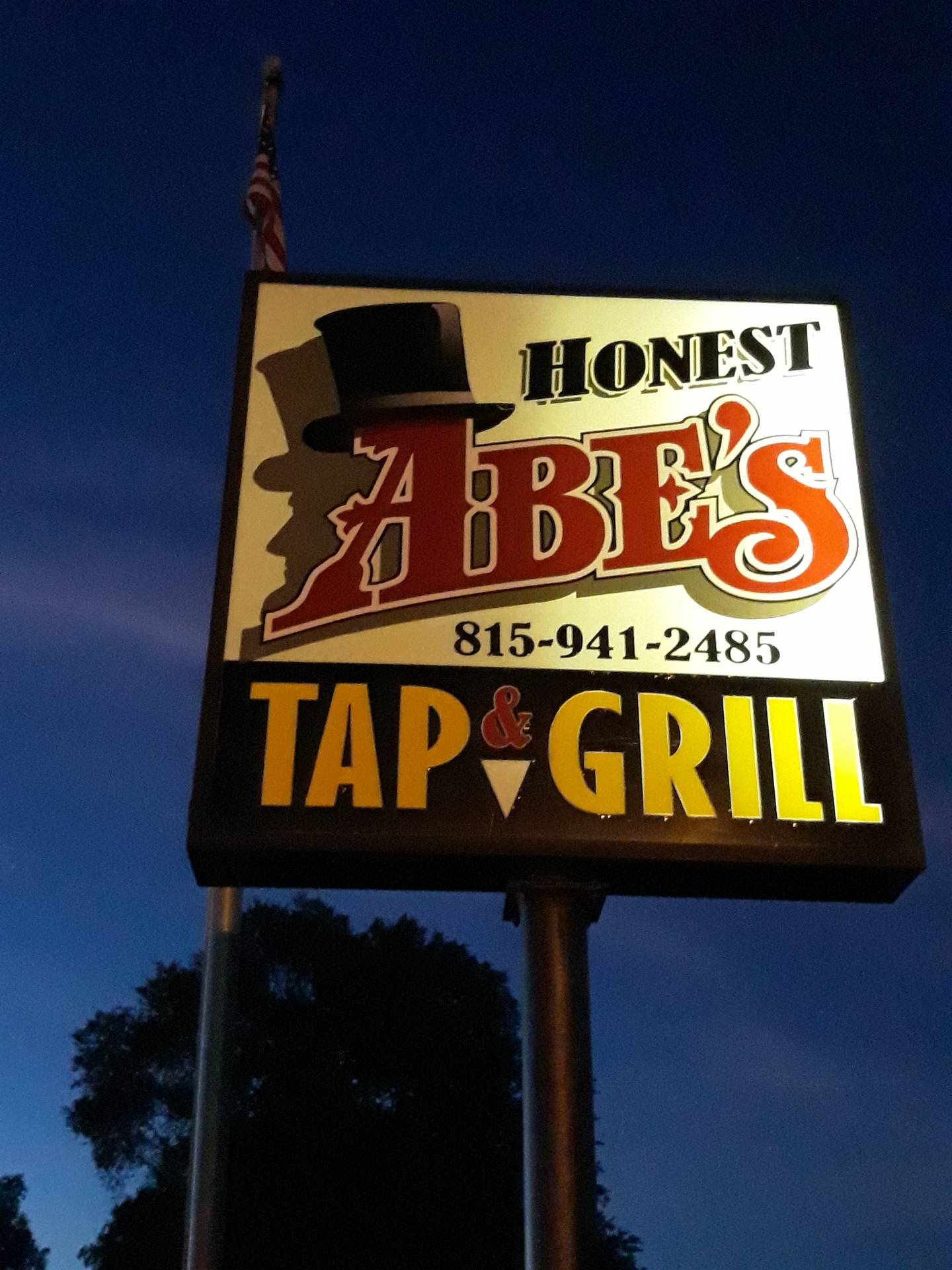 • The Mystery Diner is an employee at Shaw Media. The diner's identity is not revealed to the restaurant staff before or during the meal. The Mystery Diner visits a different restaurant and then reports on the experience. If the Mystery Diner cannot recommend the establishment, we will not publish a story.
IF YOU GO
WHAT: Honest Abe's Tap & Grill
WHERE: 3585 N. Route 47, Morris
PHONE: 815-941-2485
INFORMATION: www.honestabestapandgrill.com