METAMORA – The Streator Bulldogs came into Wednesday's Class 3A Metamora Sectional semifinal with Peoria Richwoods having played with fire in the seventh innings of their two postseason victories but surviving late-inning scares against first Dunlap and then Galesburg.
They allowed the Knights, the Cinderella of the 3A postseason, a little spark in the seventh inning Wednesday, and this time the Bulldogs got burnt, losing a 5-4 heartbreaker after leading by two runs heading into the seventh inning.
The stunning finish sends Richwoods (9-23) to Saturday morning's sectional championship game against Rock Island. It ends Streator's season with a record of 21-12-1.
"It just didn't happen for us, and that's the game of baseball," Streator coach Beau Albert said. "It's always the hardest to get those last three outs. That's the way it's been for us these last three games, even though we were lucky to get two [wins] in the regional."
The Bulldogs looked good for most of the game. Starting pitcher Adam Williamson worked a scoreless top of the first, then got a one-out double to left center field in the bottom half. Brady Grabowski singled behind him, and both senior leaders scored on a Christian Benning RBI groundout and a Landon Muntz RBI single to put Streator ahead 2-0 after one inning.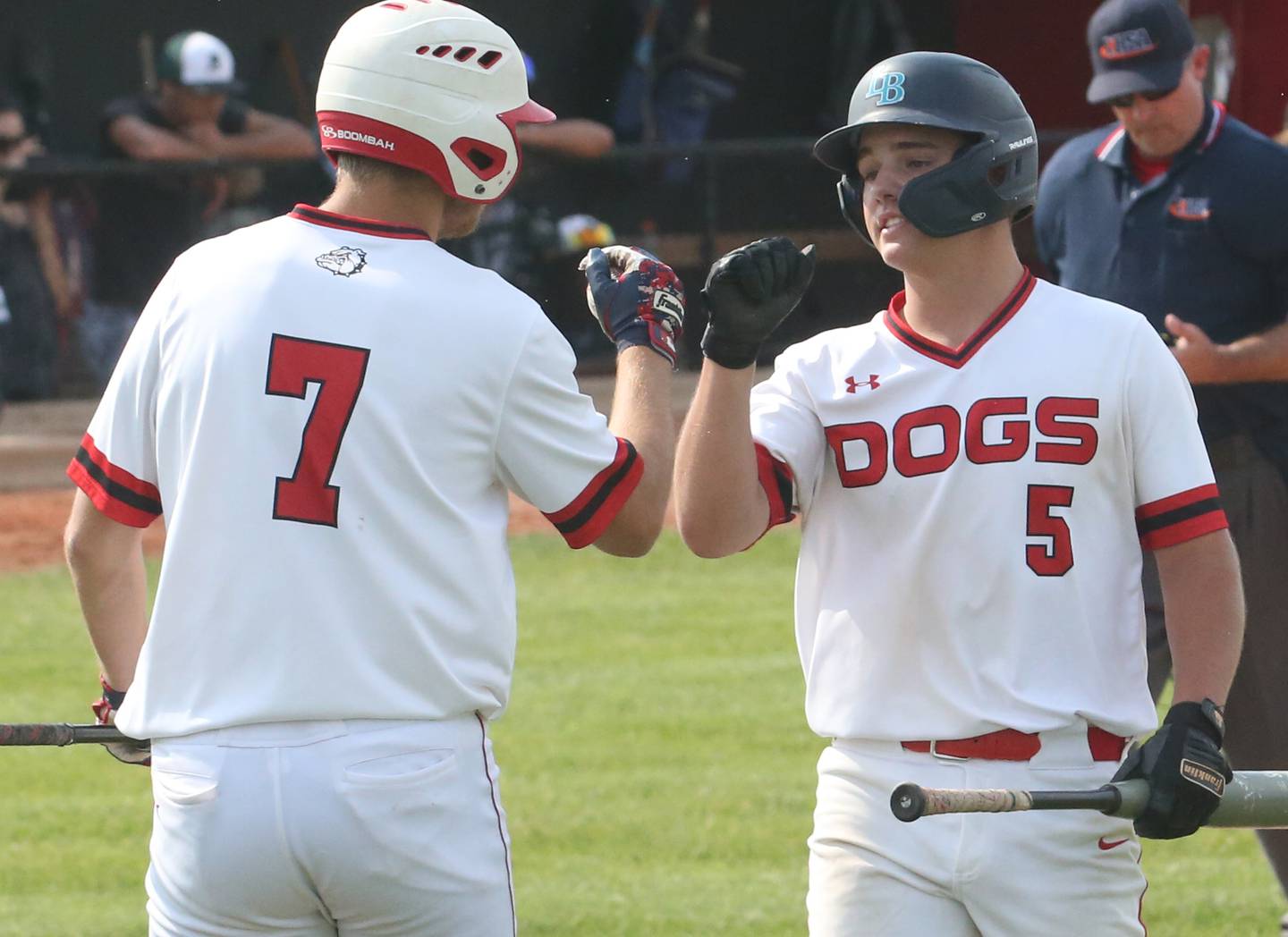 Both teams scored one run in the fourth. Richwoods scored on an Alex Kilgore RBI single, and Streator on Zander McCloskey's run-scoring double to make it 3-1. Each team would add one more run with Muntz scoring Williamson with a sacrifice fly in the bottom of the fifth, and Richwoods' Braden Harshberger singling in Caleb Lott in the top of the sixth. That set the stage for the seventh inning with Streator ahead 4-2.
Williamson (6 IP, 3 ER, 9 H, 2 BB, 4 K), who had been effective if not dominating through six innings, came out to start the seventh against the top of the Knights order. Chase Klausing reached on a high-bouncer that caught Streator's shortstop between hops. Lott delivered a single. Kilgore doubled in Klausing to put two men in scoring position and cut the Streator advantage to 4-3, prompting Albert to bring on Muntz in relief.
Muntz got an RBI groundout from Harshberger that tied the game and a liner to second base for the second out, but a hot shot through the right side scored Kilgore and put Richwoods ahead 5-4.
"I've got to say, I was concerned in the seventh behind two runs," Richwoods coach Patrick Hogan said. "But I wasn't worried with the attitudes we had in the dugout. We didn't have guys freaking out. We didn't have guys upset at each other about errors. We had guys who were, 'All right, let's make the next best play that we can.' "
"It's always the hardest to get those last three outs. That's the way it's been for us these last three games, even though we were lucky to get two [wins] in the regional."

—  Beau Albert, Streator baseball coach
Cameron Hayes (2 IP, 0 R, 2 H, 0 BB, 2 K) came on in relief of Richwoods starter Klausing (5 IP, 3 ER, 9 H, 4 BB, 2 K) and retired the first two Bulldogs in the bottom of the seventh. Streator senior leadoff batter Parker Phillis kept his team's hopes alive, beating out an infield single and stealing second, but he was stranded there on the seventh well-hit fly ball out for the Bulldogs on the day.
For the game, Streator stranded 13 runners, 10 in scoring position, to end a season in which the Bulldogs won their second 3A regional in three years.
"It's special, and we had great seniors before us leaving great reputations, being great role models, instilling that work ethic," Phillis said. "We picked things up and tried to keep it going, and hopefully [the younger players on this year's team] can keep it going.
"Putting Streator on the map for [baseball], that's what it's about."
Williamson finished his Bulldogs career with a three-hit performance, with Muntz – a junior – driving in two runs. Phillis and Grabowski had two hits apiece in their final game alongside fellow seniors Camden Emm, Austin Taylor, Cooper Spears and Cole Martin.
"I can't say enough about this group of seniors," Albert said. "There were times this season when it wasn't going very well, but this senior group really stepped up and got this team going come tourney time."