Indian Valley Theatre announced the recipients of this year's 2023 Mimi Bryan Memorial Scholarship.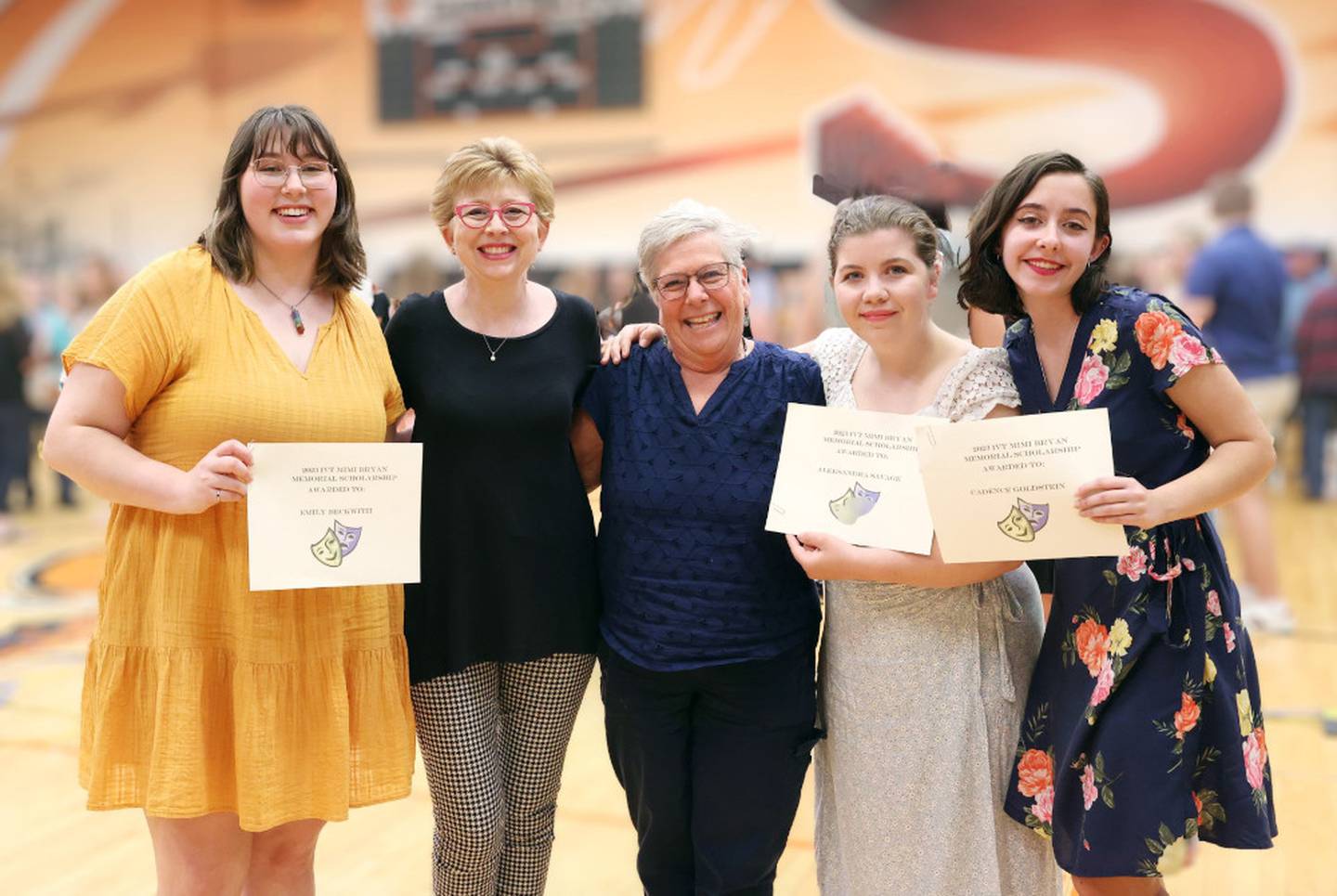 Because of donations from the community, IVT was able to award four scholarships this year. Winners were Emily Beckwith, Cadence Goldstein, Payton Penman and Aleksandra Savage. These four students were presented with their awards at two recent senior awards nights at Somonauk and Sandwich high schools.
From Indian Valley Theatre's very first days, Mimi Bryan was there. She was one member of the founding families dreaming big about live community theater. As a longtime educator, she was active onstage as well as behind the scenes. Most importantly, she was instrumental in giving many budding actors a shot onstage and bringing community theater to life for hundreds of members of the Fox Valley community to enjoy. In the spirit of her contributions to the Fox Valley theater world, IVT offers the award.
All four recipients have volunteered in various activities, performed in theater productions and choirs and bands, have participated in honors and accelerated classes, and have greater than a 3.6 GPA.
Beckwith will be attending Illinois State University pursuing a degree in theater education. Goldstein will be majoring in special education at Western Illinois University. Penman will attend Evangel University with a major in pre-med/biology, and Savage plans to major in music and/or special education with a minor in theater studies at Northern Illinois University.
For questions or more information about Indian Valley Theatre, email info@indianvalleytheatre.com. For information about the Mimi Bryan Scholarship, email Sharon Pagoria at press@indianvalleytheatre.com.
To make a tax-deductible donation to the Mimi Bryan Scholarship Fund so IVT can continue awarding this scholarship to graduating high school seniors in the future, visit IVT's website at indianvalleytheatre.com.