MORRIS – Ottawa senior left-hander Payton Knoll and Rock Island junior southpaw Conner Dilulio matched each other almost pitch for pitch through 4 1/2 innings of Thursday's Class 3A Morris Regional semifinal.
But in the bottom of the fifth, the Rocks took advantage of a throwing error to score twice.
The Pirates did the same in the sixth to get within one and had a runner on third with one out. But Dilulio – who pitched a complete-game, one-hitter in a win over Ottawa in last year's regional semifinal – was able to pitch out of trouble to hold the lead, then retired Ottawa 1-2-3 in the seventh to give Rock Island a 2-1 victory.
Rock Island (28-8) has now won 20 consecutive games and plays Morris for the championship at 11 a.m. Saturday.
Ottawa finishes the season at 17-18.
"We knew coming into today, especially after facing Dilulio in last year's regional, we were more than likely going to have to scratch across a couple runs and play pretty flawlessly defensively," Ottawa coach Tyler Wargo said. "Unfortunately, we had one big mistake on the throw over first base on the bunt attempt that gave them a freebie and helped set up the second run, as well.
"You have to really tip your cap to Dilulio. We had a few chances here and there, but he just found a way to get the outs when he needed to."
"We had chances today, but just weren't able to come through in a couple of key spots."

—  Tyler Wargo, Ottawa baseball coach
In the Rocks' fifth, Niklaus Janssen led off with a single and moved to second on a perfect sacrifice bunt by Jaron Morris. Dilulio followed with another bunt, but Knoll's throw sailed over the head of first baseman Rylan Dorsey, allowing Janssen to score with Dilulio ending up on third. The next hitter, Namarion Coleman, hit a slow roller to third that allowed Dilulio to score on a groundout.
"Small ball is our team's go-to this year," Dilulio said. "We don't have a lot of power up and down the lineup, but what we do have is a lot of guys with speed that can handle the bat pretty well."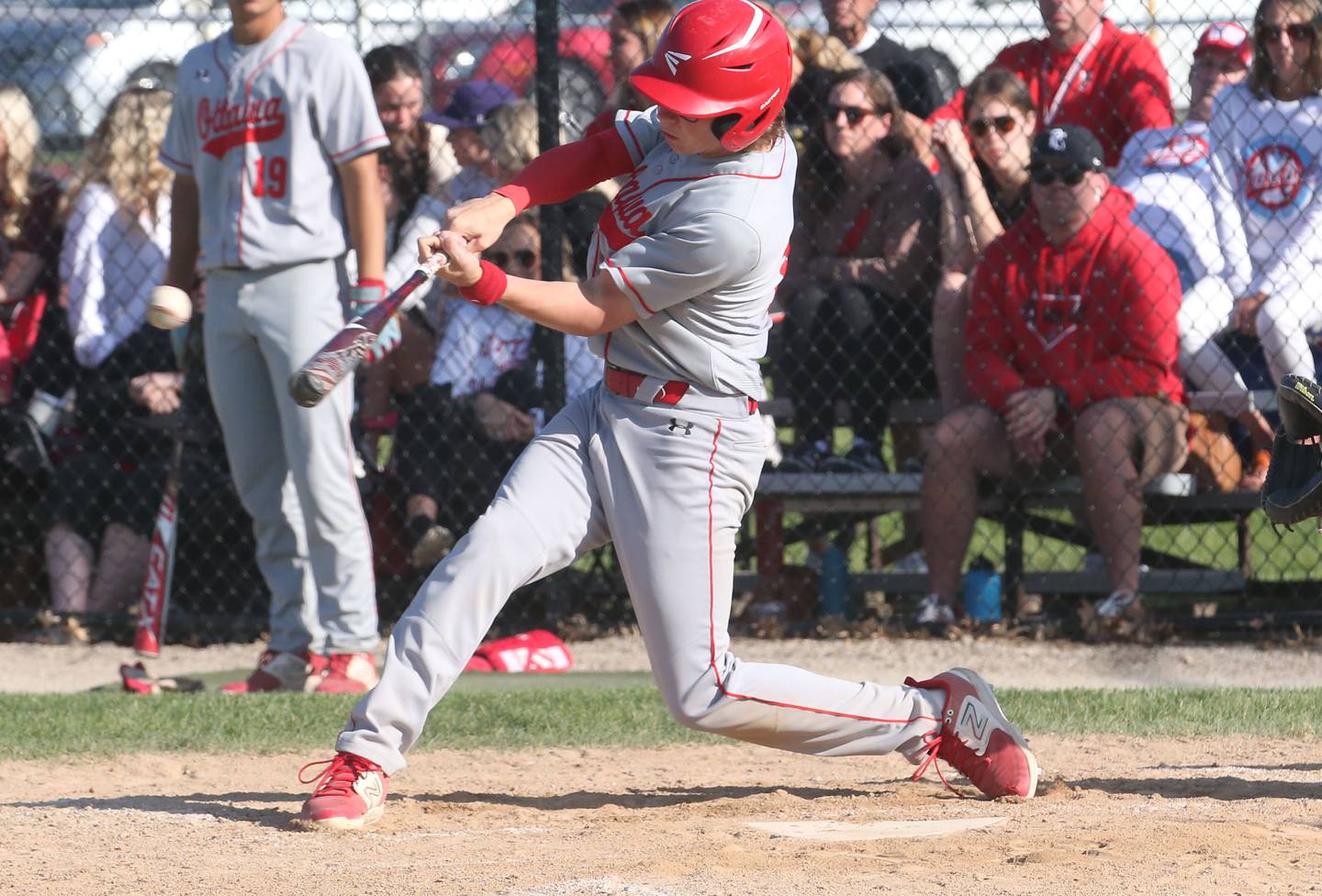 In the Pirates' sixth, Julian Alexander, who had two of Ottawa's four hits, drew a four-pitch walk. Ryan Chamberlain followed with a single. Knoll then hit a grounder to the second baseman that looked like a sure double play, but the return throw was wide and got away, allowing Alexander to score and Knoll to advance to second.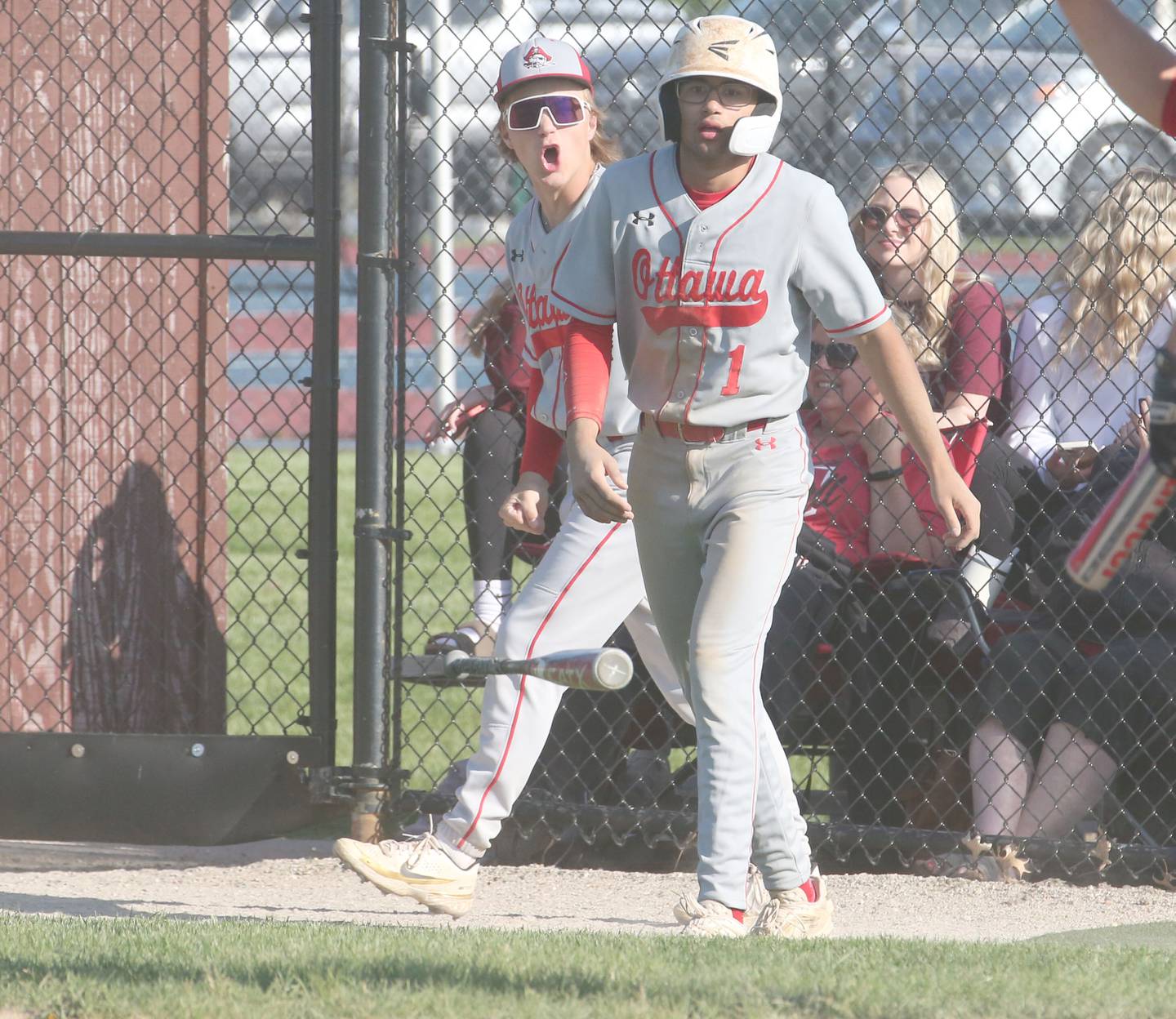 Knoll moved to third on a wild pitch, but Diluio picked up a strikeout, then a groundout to strand the tying run 90 feet from home.
"When I needed to make a key pitch today, normally it's my two-seam fastball, but today it was my four-seamer," said Diluio, who improved to 7-0 on the season after walking one, striking out nine and throwing 63 of 86 pitches for strikes. "That's the pitch in a must-strike situation that I cut down on my velocity and really concentrate on hitting whatever spot I need to hit.
"There in the sixth, when they had a runner on third and one out, I knew I had to not only pitch with my arm, but with my head. Mostly, any other time I'm just trying to put the ball in the zone, let them hit it and let my defense work. But in that spot, I was really looking for a strikeout for the second out. Fortunately, I was able to get it and then get the next batter out to keep the lead for us."
Payton Knoll (5-5) finished allowing three hits in six innings with one walk and six strikeouts.
"Payton did a great job for us today, and really all season long. We thought he might be our No. 3 starter at the beginning of the season, and to be honest, [he] really grew into being like our ace.
"We had chances today, but just weren't able to come through in a couple of key spots."