Four candidates are seeking two Streator City Council seats in the April 4 election.
Council members Timothy Geary and Jacob Darby, as well as David Reed and A.J. Hartley are running on the ballot.
Geary was appointed to the council in September 2021 to succeed Joe Scarbeary, who resigned to accept a full-time position as the city's building inspector. Darby was appointed to take Bedei's seat when she was appointed mayor.
Another council seat is open, but it is for a two-year term. David "Moose" Conner and Scott Scheuer are seeking that seat.
Geary was elected to the La Salle County Board, serving four years on it. Reed served on the Streator City Council from 1997 to 2001.
Darby did not return questions from The Times.
For more information on the candidates and their views, read about the March 9 candidates forum
David Reed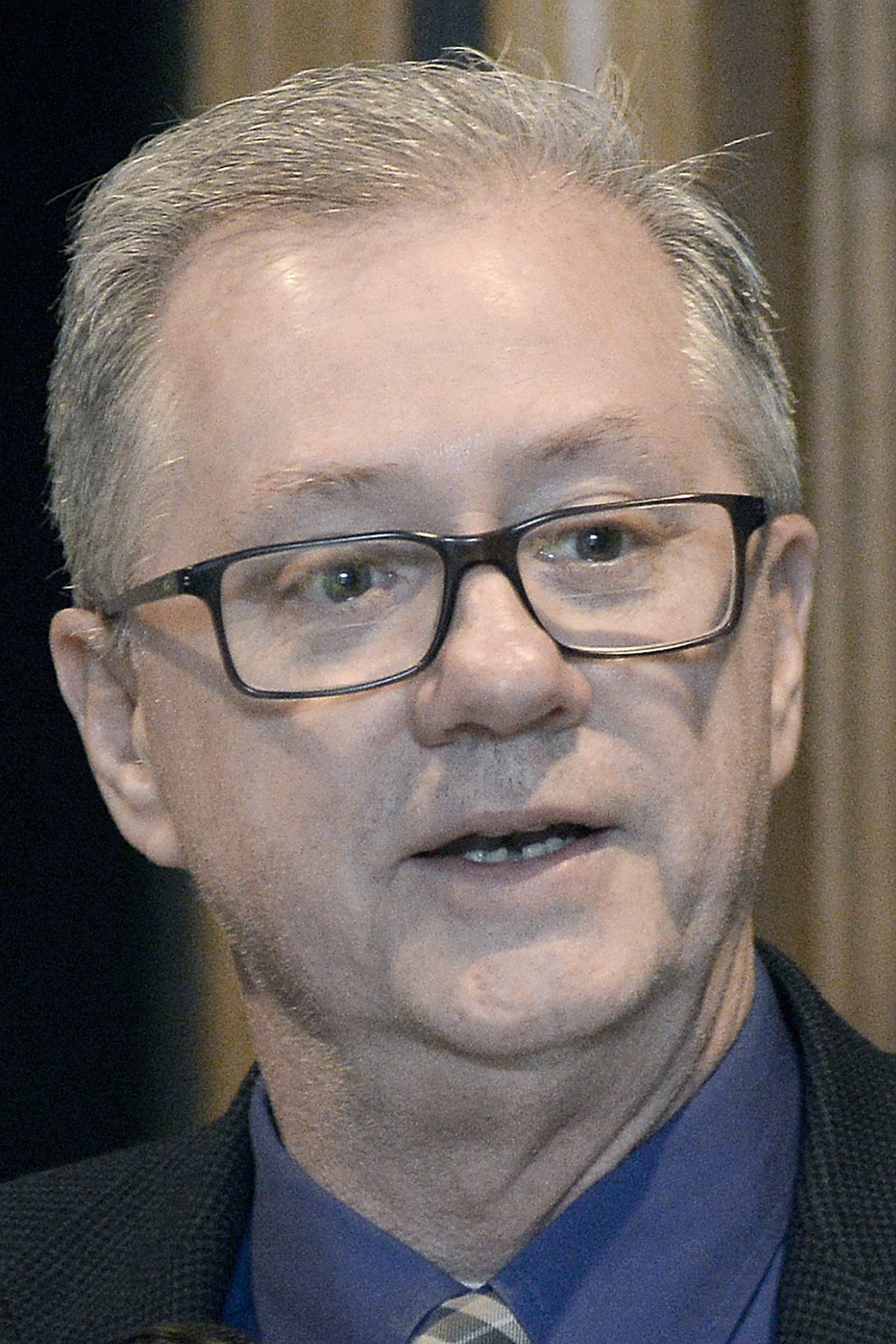 Age: 64
Bio: Not only have I been a resident of Streator for my entire life but I've been an active one. I've been president of several service clubs and organizations, and am currently president of the Historical Society and Streator Public Library.
Timothy Geary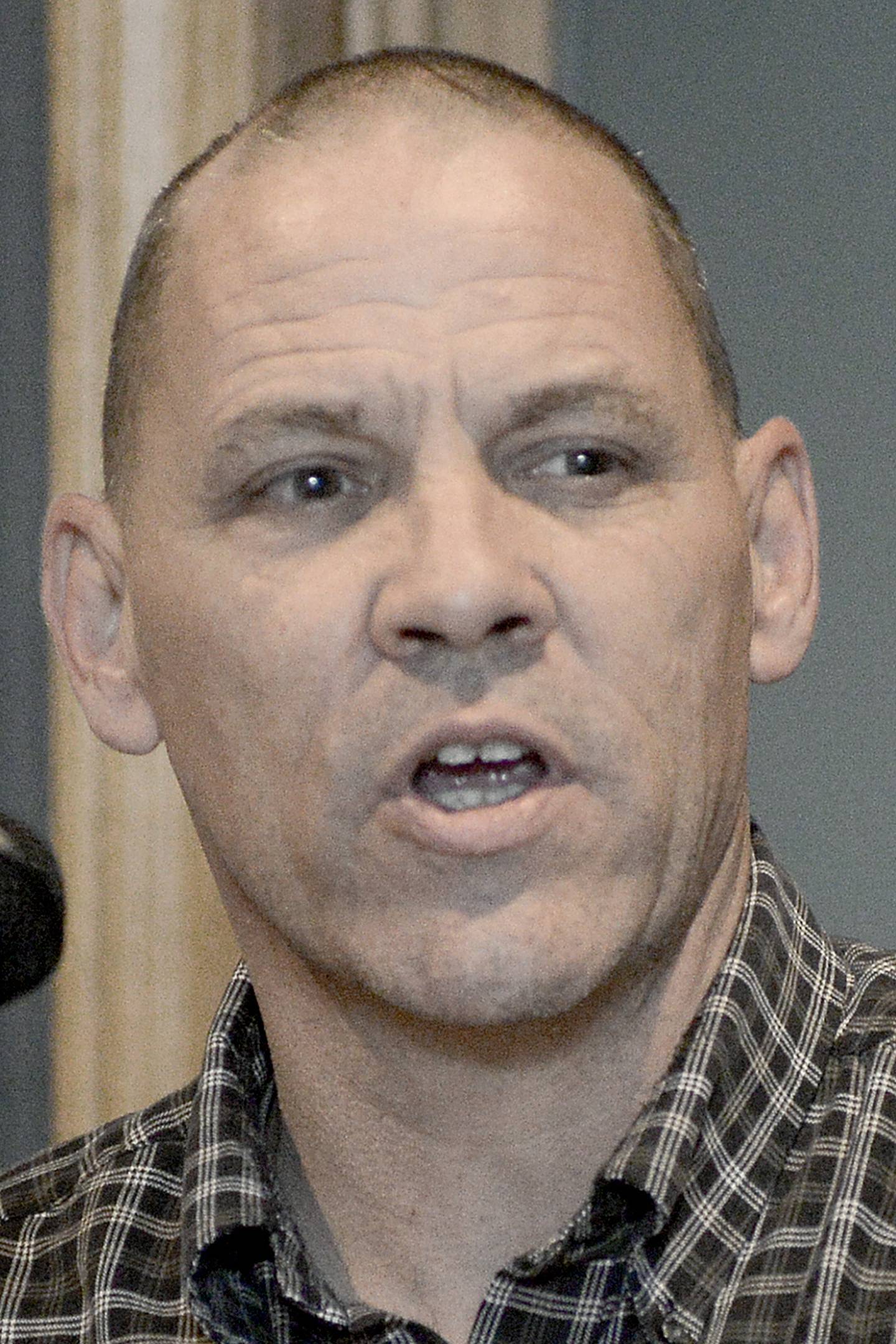 Age: 53
Bio: Born and raised in Streator, married 23 years to Nicole, one child Tristen, 22.
Anthony "A.J." Hartley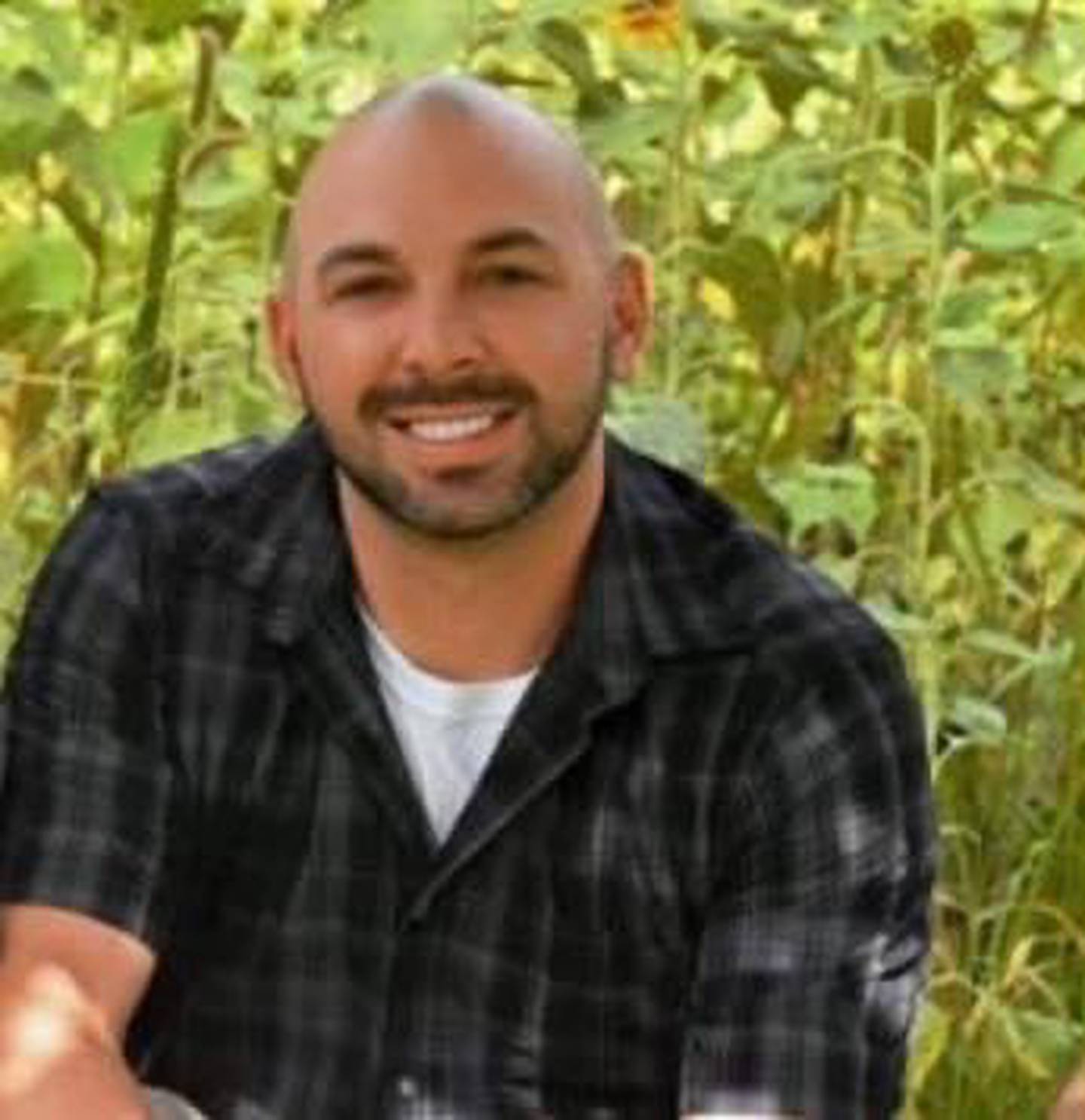 Age: 33
Bio: I have lived in Streator since 2015. I married my wife, Sarah in 2018. She grew up in this community and that's why we decided to stay in the area. I am working full-time at Vactor Manufacturing. I decided to run for the City Council position to help change the face of Streator. My goal is to help restore pride in ourselves and our community.
What is your vision for the city? How will you go about bringing that vision to fruition?
Reed: The past few years we've seen a resurgence of our downtown area. I can envision that resurgence to continue to the 400 and 500 blocks of Main St. and throughout the entire downtown. But that did not just happen on its own. Mayor Lansford and the START Committee made that happen by being aggressive. We need to continue striving for positive change.
Geary: I would like to see the city continue making improvements with downtown, that it continues to flourish, to make the incubator more accessible and thrive. The city should sell itself on as many platforms as we can, to grow manufacturing opportunities, to capitalize on growing trends. We need to invest in our children's future and make this community better than we found it. We need to find and develop more activities for children within the city, be it a skate park, possibly a pool hall, any kind of activity to give the kids something to do to occupy their time or to sit and visit with friends.
Hartley: By changing the reputation of Streator, we can make our city more attractive. By doing so, we will make ourselves more appealing to companies wanting to bring their business and products to our town. When I first moved here and told people where I lived, they gave the look of disgust based on the reputation we have compared to other areas. I know that's not how our community is and we need to work on making a positive impact to change that mindset.
How will you make yourself accessible to citizens who have questions, or concerns?
Geary: Through information provided by City Hall, through social media, in person. My phone number is listed so that anyone that has a concern can contact me. And as always, their information stays private. I have said that I was a voice for my constituents and that is still true today.
Hartley: Currently I have a public Facebook available to answer any questions or concerns. (Hartley for city council 2023) Also, if elected I will make myself available by email or phone.
Reed: This is a pretty easy one. With technology the way it is citizens can always get in touch with me via email, or social media. I'm pretty visible and easy to find considering how many things I'm involved in throughout the community.
What can the City Council do to attract and retain young professionals?
Hartley: I believe young professionals would like to live in a small city with big potential. We need to put in the work to attract new businesses that young professionals can work at, but have the added benefit of the short commute to work. I also believe our younger professionals would like to see more events that appeal to their interests like other surrounding communities do.
Geary: In order to attract and retain, we need industry and business to come into town. We have to sell our community and make it as attractive as possible for industry. If we fail this, we cannot retain nor attract young professional.
Reed: The first thing we need to do is to create an atmosphere of pride in our community. If we can make them proud of Streator and proud to be from Streator, they will want to come back to our town after they go off to college. I can name several young people who have done just that, and they are all glad that they did.
Should the council help notably dormant structures, such as the former Immaculate Conception Church, Majestic Theater and former Sherman School, and if so, in what capacity?
Reed: This is tricky because most of these kinds of structures are usually privately owned. I'm generally not in favor of spending tax dollars on private property but these are highly visible buildings that influence the image of our community. I would support spending a minimal amount of money to help maintain the visual and physical structure of the property, and to help ensure the safety of our citizens. We could put a lien on the property and hopefully get some if not all of our investment back.
Geary: The city should work with the owners of these buildings to generate interest from outside sources.
Hartley: Yes. I believe City Council should help; however, we would need to access the structural integrity of these buildings first to see if anything can be done with them as far turning them into places other businesses could occupy
How would you rate how the 911 ambulance service was established? If you wish to make changes, what would those be?
Geary: I believe that the ambulance service has thrived and will continue to do so once individuals see the value of the service. The staff is extremely knowledgable and professional and the fire department continues to serve as backup. Response times continue to improve and as of right now, I have heard of no complains.
Hartley: First and foremost, I would love to live in a town where we can keep everything local. The way we do that is by making our town more appealing to additional taxpayers so we have more funds to keep everything local.
Reed: It's hard to criticize how our council decided to provide continual 911 ambulance service after the previous company decided to leave. They had to react fast, and they did. We now have some time to reevaluate the decisions. I would love to see the ambulance service operate out of the same building as our fire department, and incorporate some of our firemen. Cross training would be the goal but only if we can make the numbers work out in our favor. I would love to take in more firefighters, but there are hidden costs to doing that such as increased insurance and pension liabilities.
Do you believe the city departments, including police, fire and public works are staffed properly? If no, what would you change? And how would you fund those positions?
Hartley: No, I do not believe we are staffed to our full capacity. But once we make the changes I have previously stated, we will have the funds from additional taxpayers to properly staff and train these individuals.
Geary: Chief (Gary) Byrd and the Fire Department as a whole are top notch and seems to be fully staffed. With EMS starting out and sharing the building, there are going to growing pains, but to my knowledge, there are no issues. The one department I would like to see improved upon is the police department. Chief John Franklin has been doing a terrific job but, with a couple of officers retiring, they could stand to add additional officers to their ranks. As with all communities, they are stretched thin trying to perform all aspects of their jobs, ie... traffic stops, police calls, drug calls, nuisance calls etc.. Funding continues to be an issue, but with officers that are retiring, partial funding could be found in that area.
Reed: I know the fire department is working with one less man than the state average. That should not be acceptable. I'm not sure on how well the police department is staffed but I would never be against having more police on the streets. I believe our public works is working with only eight men right now. I remember in the late 1980s the parks department had 12 men just for maintaining the parks system. Now we only have 8 maintaining it all, so I'm sure they would love to have more help as well. How to pay for it is the big question. I think that just comes down to priorities. Where do we want to spend our money? Until I get a chance to look at and work on the budget, I really can't say what I would cut out to find the money for more personnel.
What is your vision for Anderson Fields Golf Course?
Reed: I love Anderson Fields but that golf course has been bleeding money out of our budget for years. I don't know for sure but I heard losses are up to about $80,000 per year. It was losing $40,000 per year when I was on the council in the 1990′s. When we widened North Bloomington St. we took 8 feet off the side of the course and the state tried to convince the council that the area we had was too small for a nine hole golf course. They were willing to come in and convert it to a par 3 course with a driving range along the side. I said before we make a decision, we needed to look at all of our options. I was almost run out of town for even considering doing something other than a nine-hole course. If we averaged a loss of $50,000 over the last 20 years, that's a million dollars wasted. We must be better stewards of the taxpayer's money. We don't need it to be a money maker. It doesn't even need to break even. We need to find a way to make the losses palatable.
Geary: This question is always here... and honestly, there is no right or wrong answer. I would love to see this area go through a rebirth, that memberships to boom, and become the place that it once was. But that takes money. We need to get creative and design some "one of kind" events to attract people. Utilize this hidden gem that isn't so hidden.
Hartley: I would love to keep the golf course going because it's a great way to keep members of the community active and engaged. I do believe however there are some improvements we can make to attract people back to the course. A way we can do that is to hold fundraising events to be able to make these improvements.
How will you structure your relationship with the city manager and other city staff to become an informed council member?
Geary: I have had a pleasant relationship with the current City Manager and have utilized his open door policy quite often. As with the other staff, I have no issues having conversations with any of them. There are times in the course of their duties that they are not available, but they have always returned my calls, or have answered any question I have asked.
Hartley: Communication is key. I feel that open lines of communication will help our great ideas become realities.
Reed: Council members receive their packet for the upcoming meeting on the Friday before the third Wednesday of every month. I would make sure I got up to City Hall sometime before the meeting to discuss with the city manager anything I had concerns or questions about. If it was a question that one of the staff could answer better, I would go to that person.
What can the city council do to reduce property taxes?
Hartley: Our main focus is to make our city more appealing to bring in additional taxpayer funding so we can reduce the overall cost for all.
Geary: Tighten the reins. As with anyone, we have a budget that we have to adhere to and maybe, going through the budget line by line and eliminating some unneeded expense could lower taxes. This is a course that cannot be corrected overnight and with some through examination of different factors, can ultimately have a positive impact.
Reed: WE DON'T NEED MORE TAXES! WE NEED MORE TAX PAYERS! There are a lot of people whom we could annex into the city if we just educate them more on the benefits. I'm not advocating for or encouraging forced annexation. If someone is forced into the city then you just get an angry and unhappy citizen. We don't want that. But there are a lot of people who erroneously think that their taxes will increase by thousands of dollars, and are surprised when they realize that the couple of hundred dollars their taxes increase is offset by the savings in insurance of having fulltime police and fire protection. We have close to 20,000 people in the Streator area buying gas for their cars every day. But when all that tax money is sent to Springfield and divvied up, we only get about 12,000 people's worth of motor fuel tax returned to Streator. We are not getting our fair share! And that is only one of many state-shared revenues where we are getting short changed because of our population number. Encouraging more businesses to come to Streator will also increase our tax base, thus lowering everyone's tax liability. The more revenue that can be generated by viable businesses, the less of that burden will fall on the average homeowner.
The appearance of properties and property management are issues often addressed to the city. How can the city council improve the situation?
Reed: I think code enforcement needs to be strictly but fairly enforced. I also think the landlord code enforcement program is being looked at all wrong. Right now we are making every landlord make every rental be inspected, and then we charge that landlord for the inspection. Only the good landlords with up to code apartments are being compliant. Why not go after the obvious non-compliant land lords. Go after the ones that you get complaints about and the ones that aren't following all the building codes in the first place. Advertise a phone number where the renters can leave an anonymous message about landlord abuses and not up to code apartments. Then go in and inspect those.
Geary: This has been and always will be an issue. People need to be held accountable. The city has cracked down and needs to continue to do so. We have ordinances that need to be enforced.
Hartley: I believe we do have a huge problem with the appearance of our city. You can't drive down the main roads of our town without seeing many eye sores that make people think we do not take pride in our city. After speaking with members of the community and hearing their ideas, I think a great one would be to get a group of volunteers together to help improve the outside appearance of homeowners and businesses properties that need the help.
Here's another chance to tell voters something important about your campaign that I didn't ask:
Hartley: I would like the community to know that I am focused on the future of this great town. I will work very hard to keep my word to help improve this city. So I hope I can count on your vote on April 4th so we can all work together as a community.
Reed: As a husband, father, and grandfather that has worked hard my entire life I feel like I can relate to the average Streator citizen. Being a lifelong resident of Streator, I've always been concerned about Streator's past, its present, and especially its future. After graduating from Streator High School, I started working right away at Thatcher's Glass Mfg. In 1985, when Thatcher's filed for bankruptcy, I was fortunate to land a job as a route salesman for Frito-Lay Inc. I had the Streator route for about 28 years of my 33 years with Frito. That gave me an opportunity to get to know many of our fine people. It didn't take me long to realize that Streator's greatest asset is its people. I've been president of the Streator Jaycees, Streator Lions Club, Engle Lane, Streator Public Library, The La Salle Co. Historical Society, and the Streatorland Historical Society. I've also been chairman of the Burgoo Festival and Streator's Sesquicentennial celebration. In 2012, I took it upon myself to raise the $26,000 to have the Civil War flag of the 53rd Illinois Regiment restored and put on display in the Streator Public Library. I feel that I have proven that I can lead groups of people from varying backgrounds to work toward a common goal.