OTTAWA – The Ottawa baseball team, with ace senior pitcher Rylan Dorsey on the hill, scored four runs in the opening two innings against rival Streator on Thursday at King Field
The Bulldogs, however, with starter Parker Phillis shutting things down after that early Pirates' uprising, were able to push across three runs in the sixth to close the gap. From there, the visitors were able to get the potential tying run on before the hosts closed the door on an entertaining 4-3 victory.
Dorsey, who went 6 2/3 innings allowing just four hits, one earned run, three walks and eight strikeouts, handed the ball to Aiden Mucci to get the final out after reaching the 105-pitch limit.
"I feel like I had some good and not so good moments today, but in the end, I was able to help my team win and that's a great feeling."

—  Ottawa senior pitcher Rylan Dorsey
"I felt like the umpire was doing a good job of calling pitches on the outside corner, maybe even giving a little more off the plate, so that's where I was trying to locate my pitches," Dorsey said. "It also helped that we were able to put up four runs right away. That as a pitcher gives you more options to maybe throw and pitch in a certain location without worrying about one hit hurting you. Having a lead like I did today gave me a pretty good margin for error.
"I feel like I had some good and not so good moments today, but in the end, I was able to help my team win and that's a great feeling."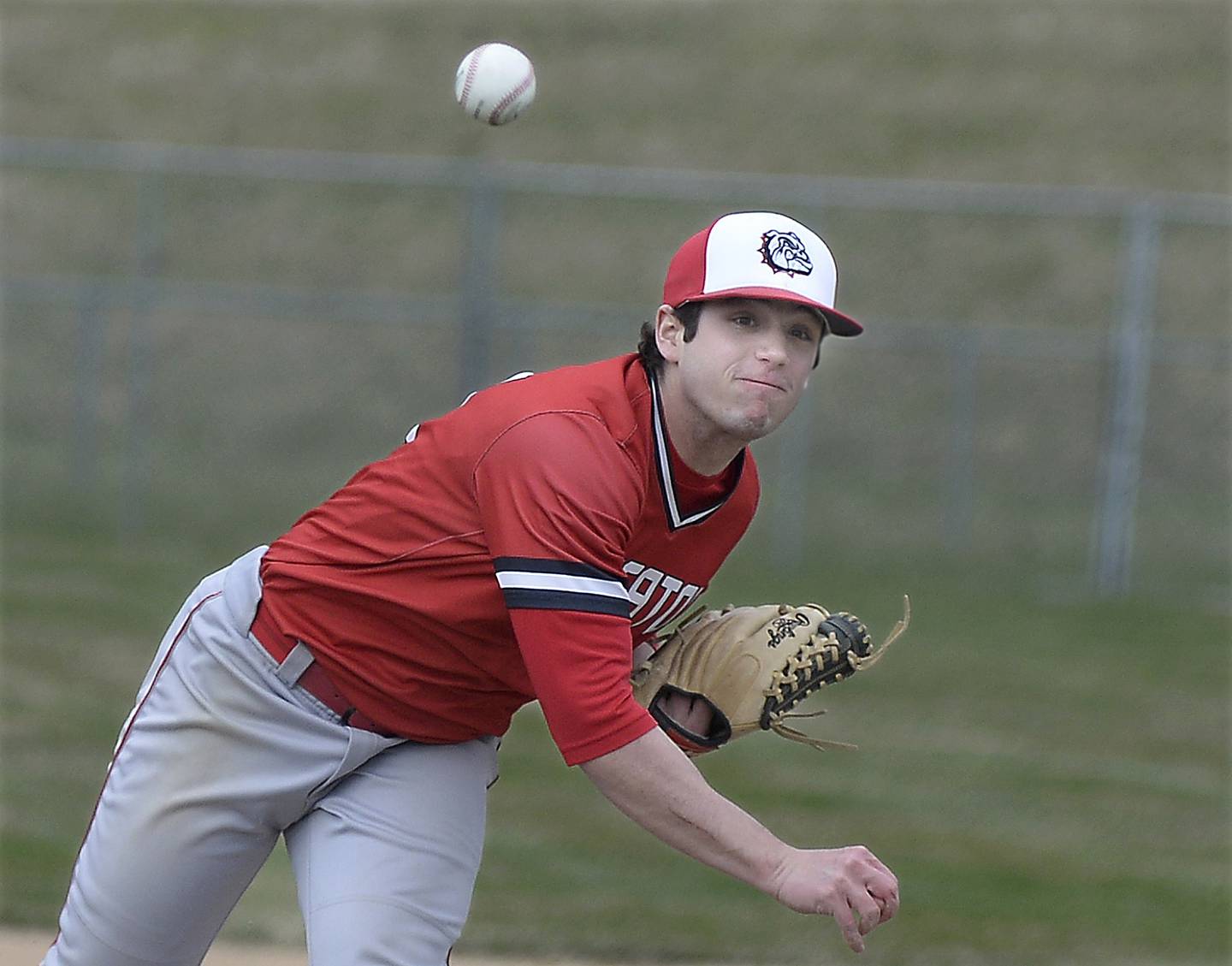 Ottawa (6-2) tallied three runs in the first on Daniel Bruner's RBI single that scored leadoff batter Julian Alexander, who had doubled, and a two-run double to the gap in right by Mucci. In the second, Branden Aguirre was plunked by a pitch to start the inning, then courtesy runner Dillan Quatrano stole second and scored on a base hit to right by Huston Hart to make it 4-0.
"We were able to get those three runs right away and get any nerves we might have had out of the way," Ottawa coach Tyler Wargo said. "It's a rivalry game, there are going to be nerves playing guys you've played against since youth league. Rylan just did his thing today. I was really hoping he'd be able to finish it off, but he was pretty solid all game long.
"[Phillis], oh my goodness. After we got that fourth run in the second, he was lights out. He settled in, and we just struggled to get anything going off him the last four innings."
Phillis, who allowed six hits with one walk and six strikeouts in his six innings of work, retired 15 of the final 16 hitters he faced – Payton Knoll's two-out double in the fifth being the only blemish – to keep his squad within striking distance.
"I felt like I calmed down in the second inning and started getting ahead of hitters," Phillis said. "The first inning or two, I was falling behind in the count and then having to go fastball in the zone, and they were ready for it. Once I started getting my first pitch in for strikes, I was able to use my breaking pitch more and also in fastball counts."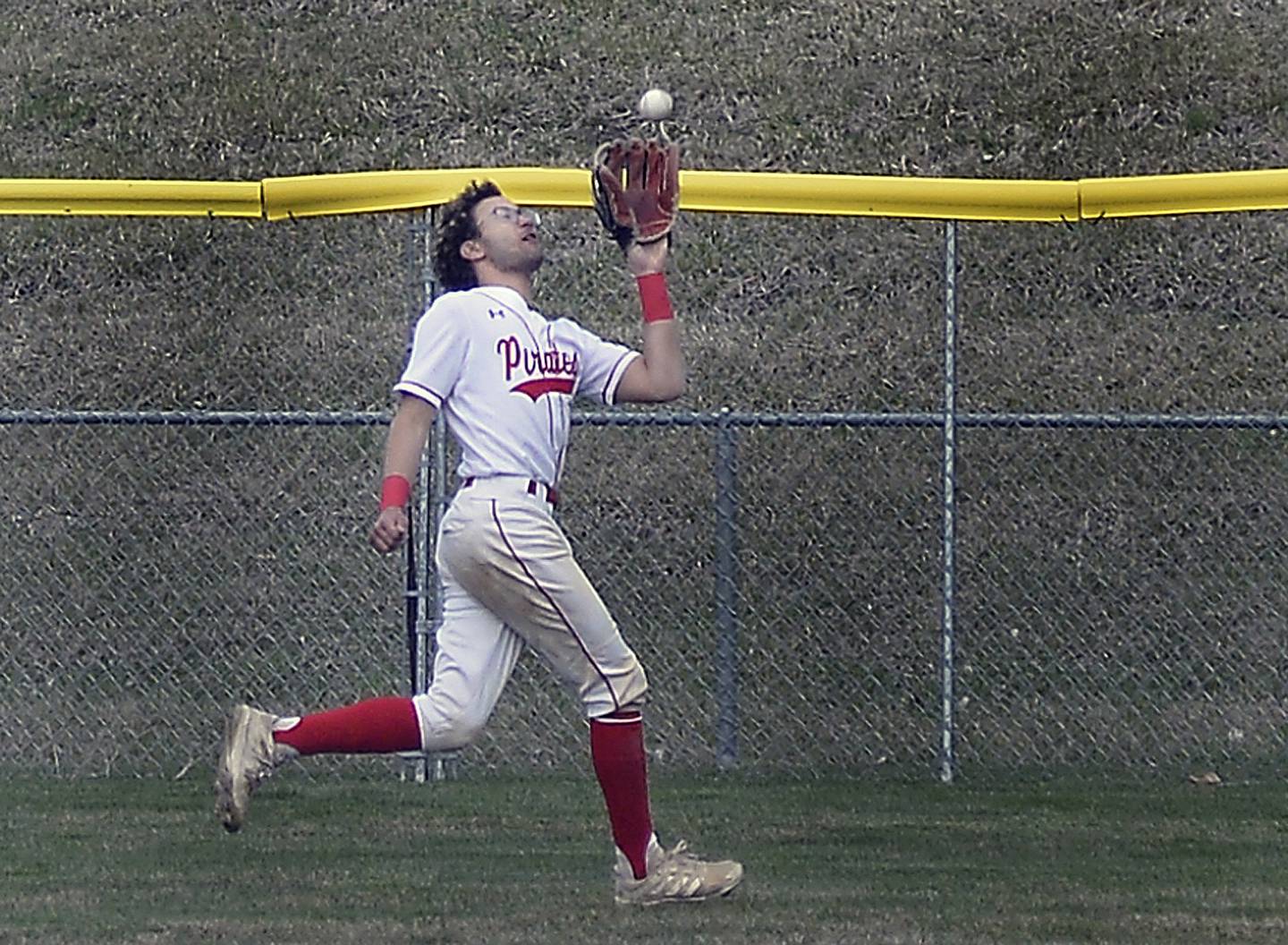 In the top of the sixth for Streator (3-2-1), Cole Martin began by reaching on an infield error and moved to second one out later on a walk to Adam Williamson. Christian Benning smacked a curveball down the left-field line to plate both runners with a double, then scored with two away on a single to left by Landon Muntz to make it 4-3.
In the seventh, Dorsey retired the first two batters, before Mucci came on to allow a walk before getting the final batter to ground out.
"The two games we've lost now this season were ones that we didn't show up to play the first two innings," Streator coach Beau Albert said. "I feel we have a pretty good hitting team, but against the other team's ace you can't wait until the last couple of innings to try and come back and beat somebody.
"Parker did a great job today. He was able to overcome some early issues overthrowing and kept us in the game. We were able to finally get the tying run on there in the seventh, but just couldn't get them around."
Weather permitting, Ottawa will travel to play Somonauk on Friday, while Streator is scheduled to play on the road against La Salle-Peru on Saturday.