Marquette Academy students in Ottawa will present Rodgers and Hammerstein's "Cinderella" Friday, March 31, and Saturday, April 1.
Show times are 8 p.m. each night with doors opening at 7:30. Reserved seats are $8 Friday and general admissions seats are $7 for adults and $6 for students and senior citizens. Only general admissions tickets will be available on Saturday.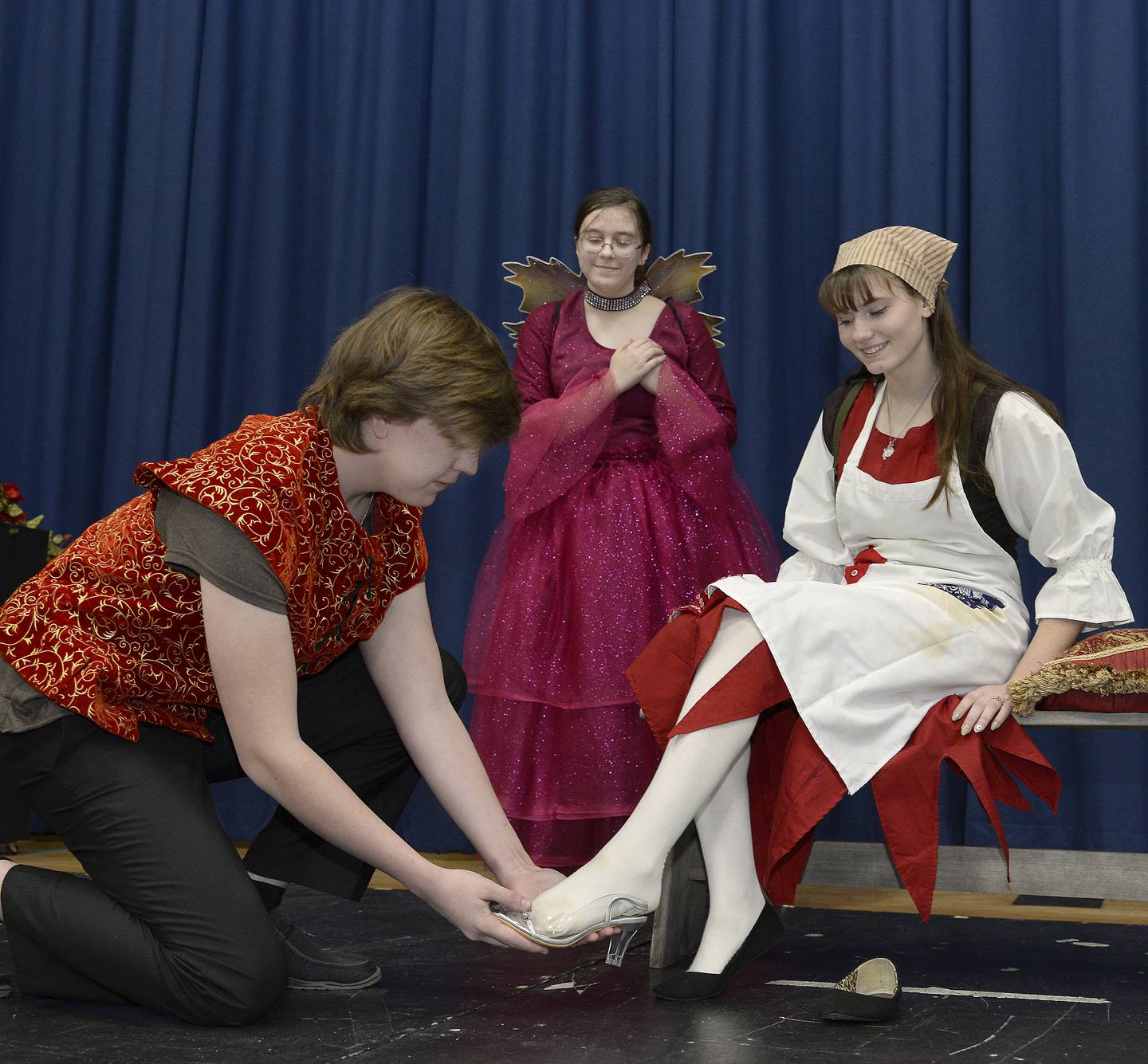 Tickets may be purchased in the office of the high school, 1000 Paul St., or at the door.
The cast includes Ella Biggin as Cinderella, Jacob Witthuh as Prince, Lily Gerkitz as Queen, Jesse Cooke as King, Katie Hardin as Stepmother, Sara Duchon as Portia, Eugenia Craig as Joy, Irene Vicich as Fairy Godmother, Aislinn Aussem as town announcer/townsperson, Frank Reynolds as townperson/chef/captain, Orlando Zhou as townsperson/vintner/captain, Hunter DeMink as steward/townsperson, Kaden Chalus as steward/townsperson/minister, Mason Ferrario as palace guard/townsperson, Adyssen Boaz, Ceci Reynolds, Dixie Smick, Carter Gray, Savannah Guzman, Fiona McGrath, Stella Moline and Skyleigh Speirer as townspeople, Dorothy Tang as coachman, Steven Wang as footman, and Stella Moline, Fiona McGrath, Skyleigh Speirer and Savannah Guzman as mouse/horse.
The musical is directed by Jane Mills and the musical director is Mark Vickroy.