Candidates David C. (Moose) Conner and Scott Scheuer are running for a two-year seat on the Streator City Council.
The seat fulfills the remainder of the term for Joe Scarbeary, who resigned to take a job as the city's full-time building inspector.
Other races in Streator include mayor (Tara Bedei and Brian Crouch) and two City Council seats (David Reed, Timothy Geary, Anthony Hartley and Jacob Darby).
Both candidates participated in the March 9 candidates forum
David Conner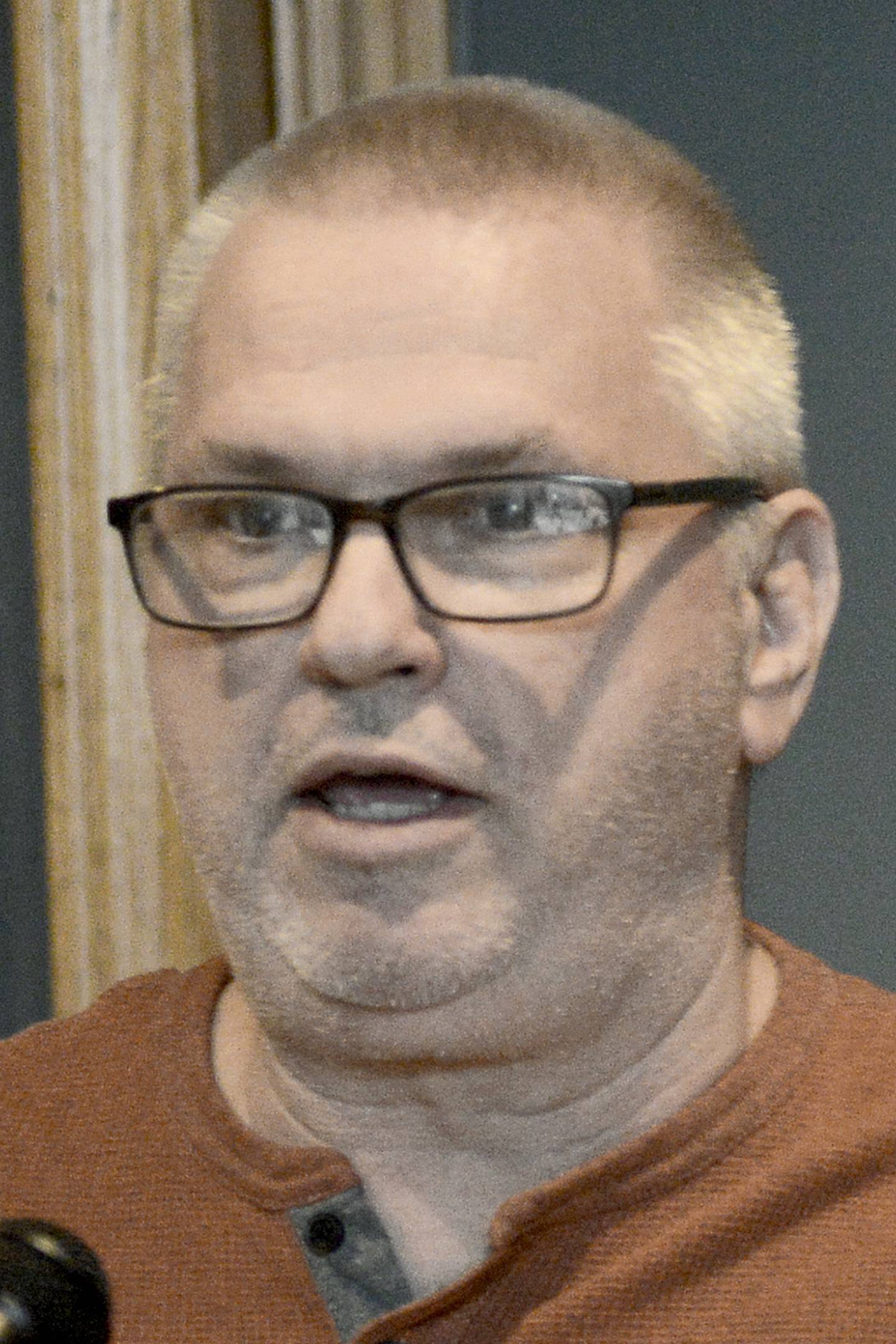 Age: 62
Previously elected experience: 16 years on Streator Elementary School Board, four years as president.
Other info about yourself: Married to Kris for 28 years, two kids; Frank, 25, Bailey 23.
Scott Scheuer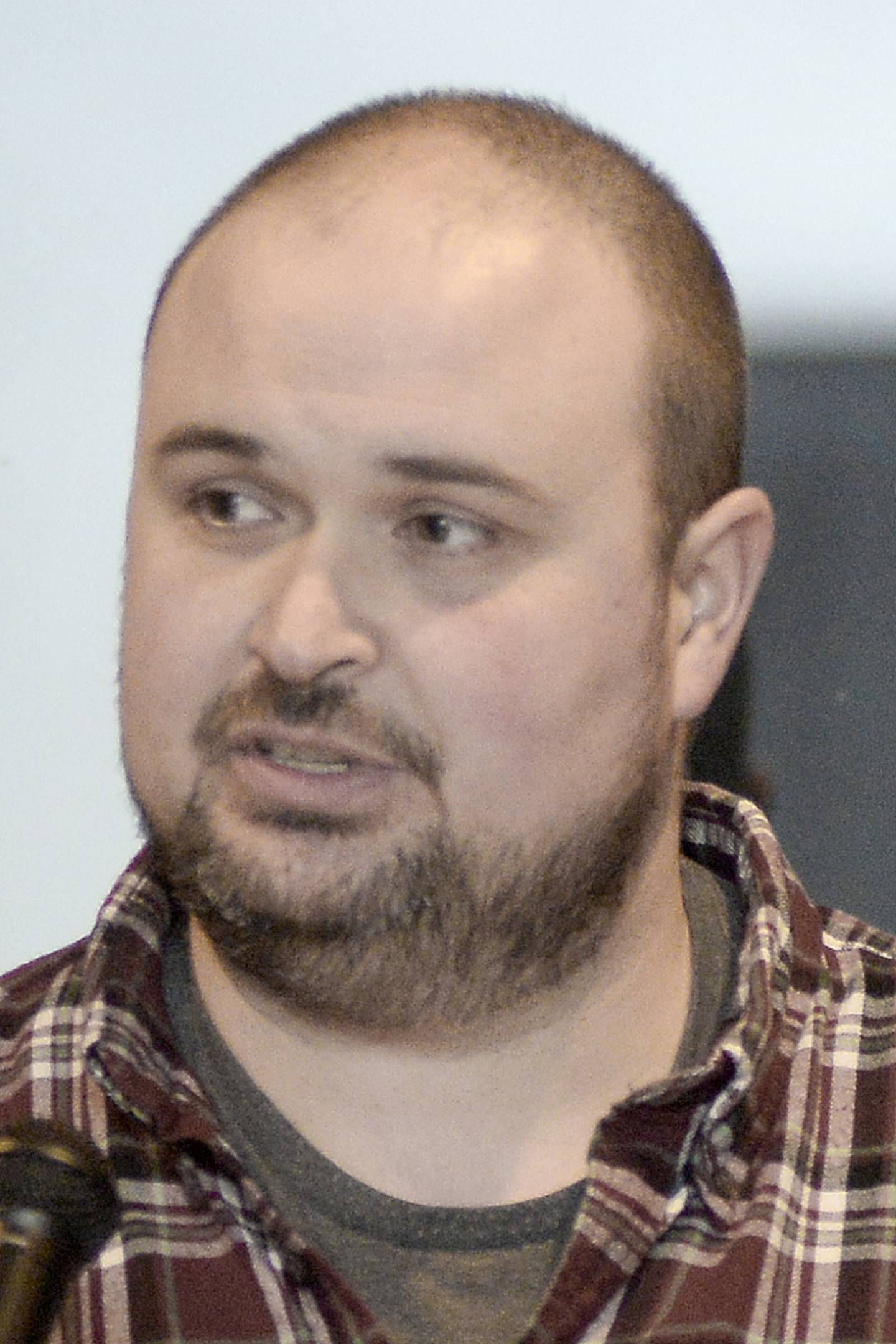 Age: 39
Previously elected experience: None, but I have a willingness to learn and evolve my thoughts as I begin to serve the city of Streator.
Other info about yourself you wish to share: My wife was born and raised in Streator and we have put down roots and are raising our two daughters here. I want to be part of the solution to the issues that face our community and the city council is how I want to become part of that solution. I understand that I will face scrutiny for my opinions and for having a voice, but I am willing to face that to make a difference for the future of my children.
What is your vision for the city? How will you go about bringing that vision to fruition?
Conner: My vision for the city is to be a nice place to work, shop, live and raise a family. We need to have more police officers on staff to protect the community. We need working cameras in our parks and business districts in keeping those areas safe. The hard part is finding the money to hire those offices and purchasing equipment.
Scheuer: My vision for the city is to be better together. By that I mean, better communication, taking pride in our city and in ourselves, and coming together to make our city something others will want to be.
How will you make yourself accessible to citizens who have questions, or concerns?
Scheuer: I believe the mayor's office and council should be transparent with the community. The use of social media is a great tool and I will welcome contact through those channels, as well as email and in person, if the need arises. I believe the city government should be open and available to the public. Accessibility is important to me, be it in knowing what is going on in the city or being available to discuss the concerns of the community.
Conner: I will be available by email, text, phone and in-person.
Should the council help notably dormant structures, such as the former Immaculate Conception Church, Majestic Theater and former Sherman School, and if so, in what capacity?
Conner: Yes. The city could help to market those sites and others.
Scheuer: These dormant structures have been a pain point for the city for a number of years. I believe if we can get all parties involved to sit down and come up with a plan to renovate or tear down, or whatever the case may be, communication is key to coming up with a solution. The Majestic and Immaculate Conception Church are in prime locations in town and could offer lots of potential, but in the current state, they are an eyesore. If the city could find a way to use the properties or assist the owners to make them profitable businesses, then I think getting involved would benefit everyone.
How would you rate how the 911 ambulance service was established? If you wish to make changes, what would those be?
Scheuer: I have been thoroughly impressed in how the new ambulance service was instilled in such a short period. Mayor Bedei has said we should have a good idea of the true cost of the service once the three-year contract is up, as the initial investment was high due to purchasing ambulances. I would also like to use the three years to look at the idea of having the fire department take over the ambulance. I believe if we could have it all under the control of the city, instead of hiring outside contractors, and the cost would not exceed the cost of using the contracted service, that would be best. Given the short notice and need to establish service, I wouldn't have done it differently.
Conner: It's something that I think should have been done years ago. The city should have complete control of the service and we should cross train employees to be both paramedics and firefighters.
Do you believe the city departments, including police, fire and public works are staffed properly? If no, what would you change? And how would you fund those positions?
Conner: I think the police and public works are vastly understaffed. The city needs another six to 10 police officers. Our officers are currently working 16 hour shifts most days. Public works could use three to four more people to keep up with all roads, alleys, parks and sewers. Again, finding the. money is the hardest part.
Scheuer: I know that across every line of work, there is a shortage of staff. Post-COVID, this is a recurring theme, regardless of what industry or area you work. If elected, I would like to talk to the different departments and find out where there are staffing issues and address them. I have considered ways to fund new positions, and briefly discussed it with neighbors and other community members, and feel a 1/2 cents sales tax increase could be considered in order to better establish the positions needed within our community.
What is your vision for Anderson Fields Golf Course?
Scheuer: I do not believe the city should continue to operate a golf course. There have been some good ideas floating around of new visions for the property. I would like to have input from the community and try to develop something that appeals to a broader portion of not only our community, but the county. Referring back to the 1/2 cent sales tax, if we could find something to do with the property that would attract people from Ottawa or surrounding areas, that would help bring additional revenue to support our communities needs.
Conner: I would like to see it remain a golf course for now, I would like to look at different things that could be developed there that could possibly bring in revenue. Maybe convert it to a fairgrounds that could be used for many things.
What can the city council do to reduce property taxes?
Conner: Find additional revenue sources. Whether through annexation, finding more industry, businesses. If not the city may have to continue cutting services.
Scheuer: Property values in Streator are some of the highest in the county. Annexation is the key to helping to reduce the taxes. Candidate (Dave) Reed touched on this at the candidates forum. Those that live outside the city limits are often greatly opposed to annexation, but the reality is they use the streets, schools and many other services, but don't pay the taxes that support these. The annexation would only raise their taxes slightly for the year, but the benefits of having the fire department and other services greatly outweighs that cost. And in turn, by broadening the tax base, we could potentially decrease property taxes.
The appearance of properties and property management are issues often addressed to the city. How can the city council improve the situation?
Scheuer: Again, communication is key. Communication with the building inspector, landlords and residents from the council, to make sure properties are being kept up and code is being followed. Everyone needs to understand that taking pride in your property makes the city as a whole more attractive to businesses and visitors, which helps us to grow and create something everyone can be proud of.
Conner: Enforce the codes we currently have in place. Have our code enforcement officer be proactive. Be fair to all. Take action early instead of waiting for it to be a problem.
How will you structure your relationship with the city manager and other city staff to become an informed council member?
Conner: I know most city staff already. I will contact them when needed but will go through the city manager and mayor first. I will be available whenever they need me.
Scheuer: I would want open lines of communication. I addressed in an earlier question I believe we need transparency and communication, and this includes within the City Government.
What can the City Council do to attract and retain young professionals?
Scheuer: This all comes down to economic development. We have a great thing going at the Incubator and I believe if we can continue to attract entrepreneurs, and continue to develop more business in our downtown, we will have the ability to offer young professionals a place where they will want to come to work and live. We have to have things to offer, in order for young people to want to move to Streator or work in Streator.
Conner: I don't know but I would be willing to pursue ideas.
Here's another chance to tell voters something important about your campaign
Scheuer: Win or lose, I want there to be options on the ballot. I want to see Streator be what it once was and what I know it can be again, a booming city of industry and entertainment. And if I lose, I still want to make myself available to the community to discuss concerns and issues and hope to be involved in bringing those to light with the city government.
Conner: (No additions)