The high school girls soccer season got underway this week, with two of The Times area's three teams managing to get in a game between rainstorms and snowfalls.
Here is a look at the spring season for the Hinckley-Big Rock/Somonauk Royals, the Ottawa Pirates and the Streator Bulldogs:
Ottawa
Coach: Sean Porter (9th season)
Last season: 6-7-1 (2-4 Interstate 8)
Top returning players: Morgan Clements (F, sr.), Ryley Jett (D, sr.), Yesenia Leon (MF, so.), Lauren Podman (MF, sr.), Bella Petty (so.), Kalie Anderson (F, so.)
Top new players: Taylor Brandt (fr.), Ana Zeglis (so.), Kindley Moore (fr.)
Worth noting: The Pirates opened their season Wednesday, suffering a 9-0 loss at the feet of United Township, but too much shouldn't be read into that loss to the Quad Cities team. Even with the graduation of two-time The Times Girls Soccer Player of the Year Gabi Krueger, Ottawa rosters a nice mix of returning leaders — such as last season's second-leading goal-scorer Clements, three-year starter Jett and dynamic playmaker Leon — and overall athletes to join them. "This year I see an overall improvement in our athletic ability," Porter said. "We should be a quicker squad across the board. I hope to see the team bring a higher level of physicality to the game this year as well. We have a few new faces, and some players will be filling new roles. Communication on the field will be important at the start, [but] I would like to see the team meet their potential. I'm not sure they realize how great they can be." Porter is looking to put a balanced ballclub on the pitch after a few years of the Pirates relying heavily on Krueger to make things happen, and believes this roster has the makeup to develop that balance. "There is a great buy-in across the board," Porter said. "There are a few young players that are providing a fun spark in energy and competitive spirit, and in older players I can see confidence and stability. I see leadership from a well-balanced mix across the lineup. This is a great group of hardworking soccer players looking to make their mark in each competition we show up for."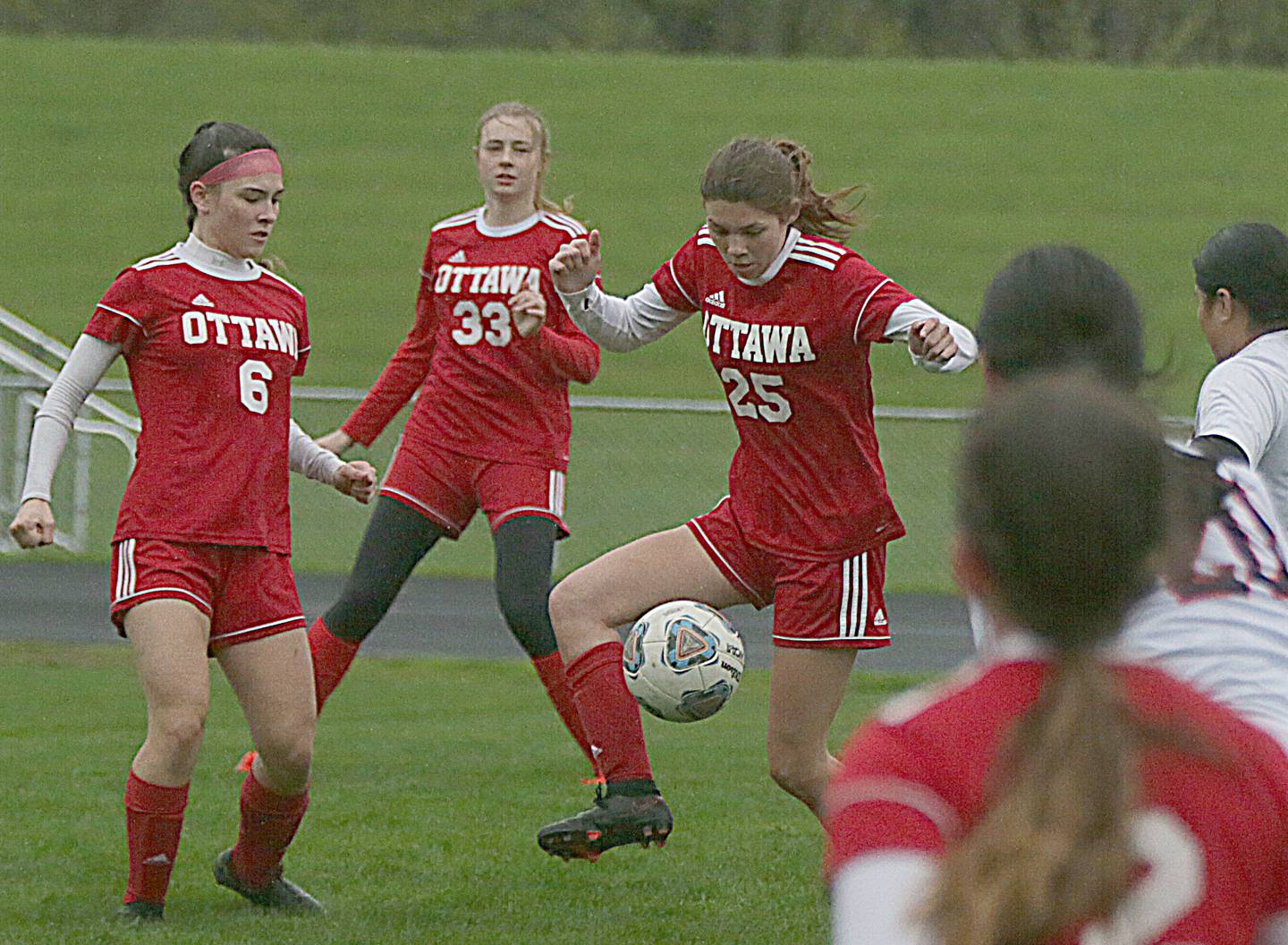 Streator
Coach: J.T. Huey (12th season)
Last season: 6-15-1 (0-7 Illinois Central Eight)
Top returning players: Monsy Gonzales (G, sr.), Anna Russow (F, sr.), Alyssa Arambula (MF, jr.), Zulima Gonzales (F, jr.), Bridget McGurk (MF, jr.), Josie Goerne (D, jr.), Ellie Isermann (MF, sr.), Annabelle Dean (F, sr.)
Top new players: Joey Puetz (so., MF), Addy Lopez (so, F), Abby Calderon (jr.), Iliana Gomez (jr.)
Worth noting: There are multiple reasons — including the return of many of last spring's top performers such as Goerne (All-ICE), McGurk (co-leader in goals scored), Russow (co-leader in goals scored), (Arambula (co-leader in assists), Isermann (defensive playmaker) and Dean (offensive playmaker) — to suspect the Bulldogs will meet their third and fourth goals of improving on last year's hard-luck overall and ICE records, which included not one, not two, not three but four penalty-kick shootout losses in conference play. The team's first two goals? Post the top GPA for a Streator team and maintain an inclusive and positive atmosphere. "I think the first two are a testament to this team's maturity and culture," Huey said. "My job as a coach is to foster development in the physical, social and intellectual dynamics using sport as the medium. These ladies have embraced that concept." The Bulldogs also should be pretty solid on the pitch after relying heavily on underclassmen a year ago. While the loss of the dynamic Lydia Huey to graduation will be felt, having multiple offensive performers back a year stronger and more experienced should help Streator improve on the Achilles' heel of last year's Streator team — doing all of the work to get a shot and not cashing in with a score. "We've got to finish the soccer ball," Coach Huey said, "in all aspects, during game and in penalty/PK situations. … Bottom line, we have to finish, and it's a point of emphasis going into our first few weeks."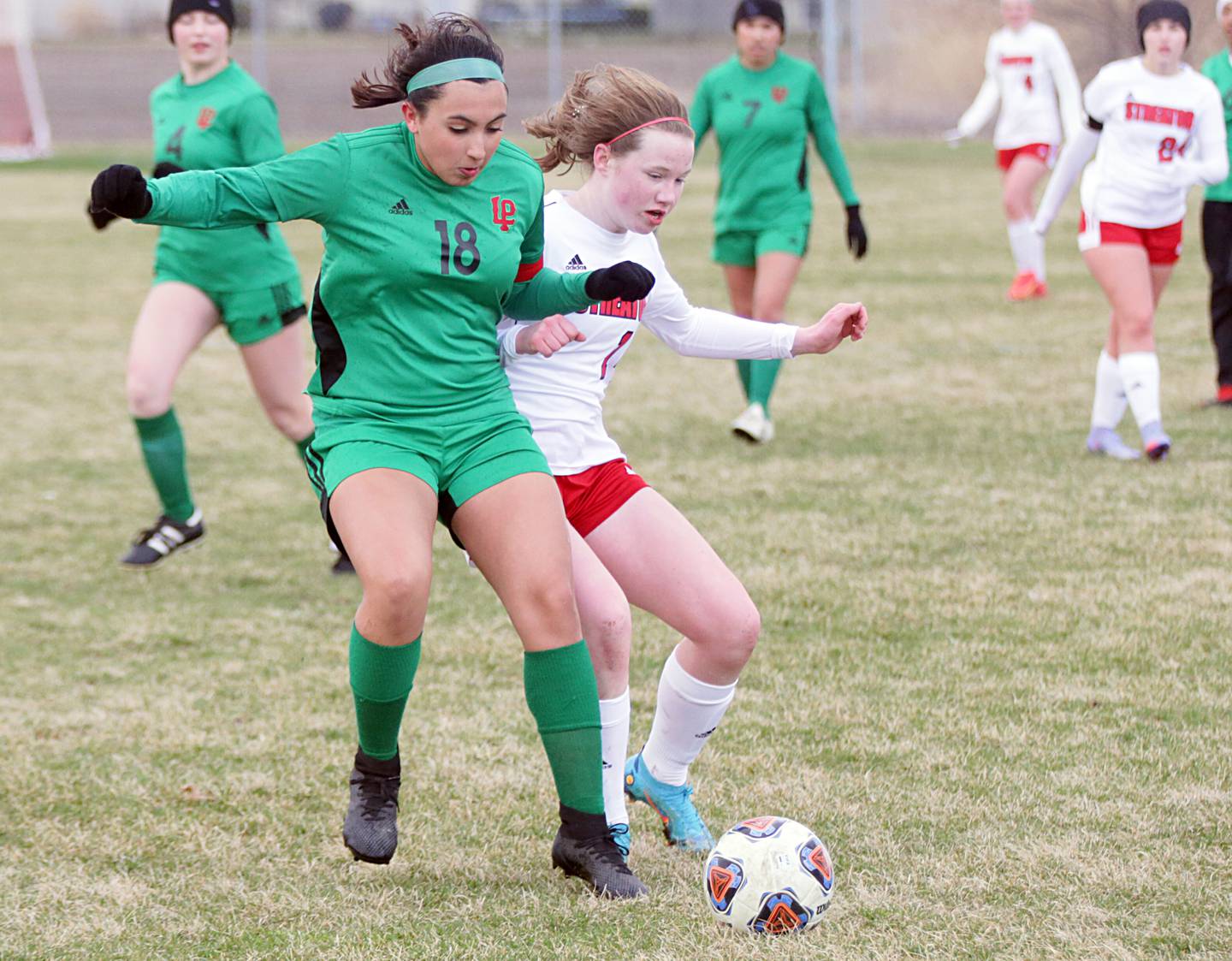 HBR/Somonauk
Coach: Melissa Jennings (5th season)
Last season: 8-4 (independent)
Top returning players: Josie Rader (jr.), Alyssa Swanson (sr.), Katelyn Curtis (sr.)
Worth noting: The Hinckley-Big Rock/Somonauk co-op returns after a successful, winning 2022 campaign. Rader, a three-year starter from Somonauk High School, looks to be this year's top weapon after leading the team in assists and coming in second in goals scored last spring. As Thursday's season-opener against Morris — a 7-0 loss — indicated, this season may be a bit of a rebuilding year for the Royals, though there is talent there for the team to make itself dangerous as the year plays on. "We are a team of mostly newcomers and looking forward to rebuilding our program," Jennings said.