The Little Ten is the oldest continually running high school basketball conference in Illinois, organized during the 1919-20 school year with Earlville, Hinckley, Leland, Paw Paw, Plano, Rollo, Sandwich, Shabbona, Somonauk and Waterman as its charter schools. A girls basketball conference tournament has been held annually since 1982.
In the previous 41 LTC Tournaments, Hinckley-Big Rock has walked away as champion 16 times, followed by Newark with nine titles, Serena five, Leland four, Shabbona three and Somonauk and Indian Creek two each.
H-BR holds the record for consecutive tournament championships with five (2007-11).
The Tri-County began in the 1926-27 school year. It originally was called the Tri County High School League, with Henry, Hopkins (Granville), Lostant, Magnolia, Putnam, Swaney (McNabb), Tonica, and Varna as its charter schools. The girls basketball tournament took place for the first time in the 1975-76 season but was not held from 1992-99 because of a lack of teams. It now has been held every year since 2000.
Putnam County and Marquette each have won seven titles, followed by St. Bede with six, Peoria Christian and Lostant each with five, Wenona and Roanoke-Benson each with three and Seneca with two.
The record for consecutive tournament championships is five, shared by Lostant (1984-88) and Peoria Christian (2013-17).
This year's Tri-County tournament concludes Thursday at Midland. The LTC tournament wraps up Friday at H-BR.
Here's a dive into history and a recounting of interesting Tri-County and LTC tournaments in years ending with a 3 viewed a decade at a time: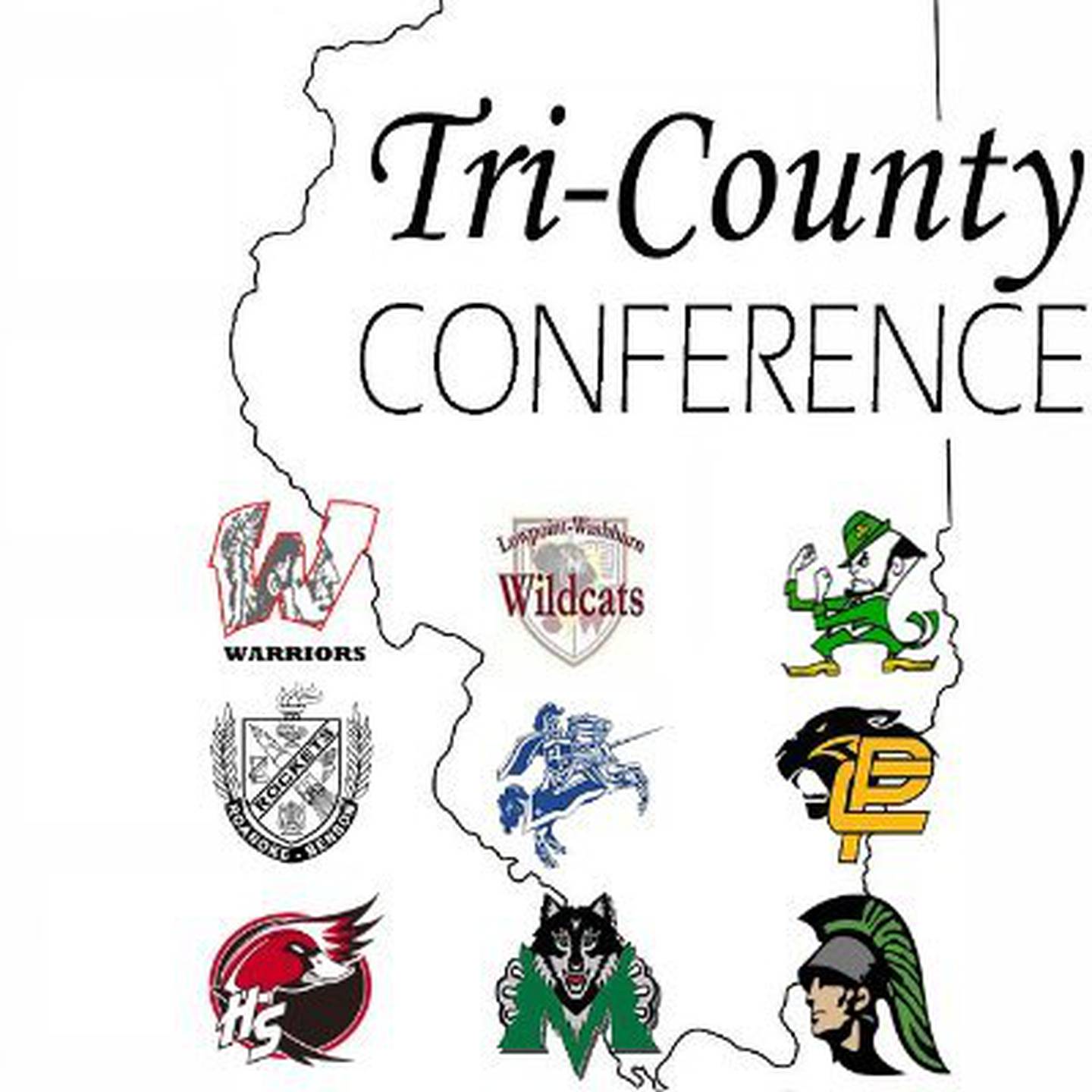 TRI-COUNTY
1983
Putnam County, the top seed, undefeated and ranked No. 6 in Class A, topped No. 2 seed Roanoke-Benson 70-29 at Henry for a third straight title. The Panthers (16-0) led 10-8 after the opening quarter but outscored the Rockets 28-4 in the second quarter. PC was led by all-tournament selections Lori Rebholtz (22 points), Tracy Palm (14) and Dori Rebholtz (12 points, 11 rebounds), with Lisa Kemp also in double figures with 10 points. Ann Hodel had 12 points for R-B.
Lostant defeated Toluca 44-39 in overtime for third place. Virginia Dose had a game-high 18 points for the Rams and Renee Schmitt 10. The Wildcats' Val Whitler scored 11 points, and Amy Mariotti and Lisa Schmillen had 10 each.
2003
St. Bede had an 11-point halftime advantage, then held off a late rally by Eureka in a 62-57 championship game win at Marquette. Katie Kunkel scored 22 points for the Bruins. Margaret Carter posted 15 points, 10 rebounds, five assists and six steals, and Taleah Sanford added 14 points. Abby Heinold and Brandi Payne each had 16 points for the Hornets, with Amy Snyder adding 12.
Roanoke-Benson beat Marquette 55-51 for third place. Amber Oltman scored a game-best 20 points, followed by Ashley Wiegand (17) and Holly Hodel (11). Kristina Yedinak led the Crusaders with 18 points and six rebounds, while Lindsay Hellman and Amanda Dougherty had 10 points and five rebounds each.
2013
In a defensive battle, top-seeded Peoria Christian held off a late rally by No. 3 host Marquette 32-28 for the first of five consecutive titles. Taylor Myroth scored a game-high 15 points for the Chargers, with Hannah Miller adding eight points and seven rebounds. Allison Taylor paced the Crusaders with 10 points and seven rebounds, while Alice Salt chipped in five points and seven rebounds.
Putnam County captured the third-place game with a 50-40 triumph over Roanoke-Benson/Lowpoint-Washburn. Daniela Pavlovich fired in 17 points for the Panthers, with Megan Rehn adding eight and Stephanie Wilson seven.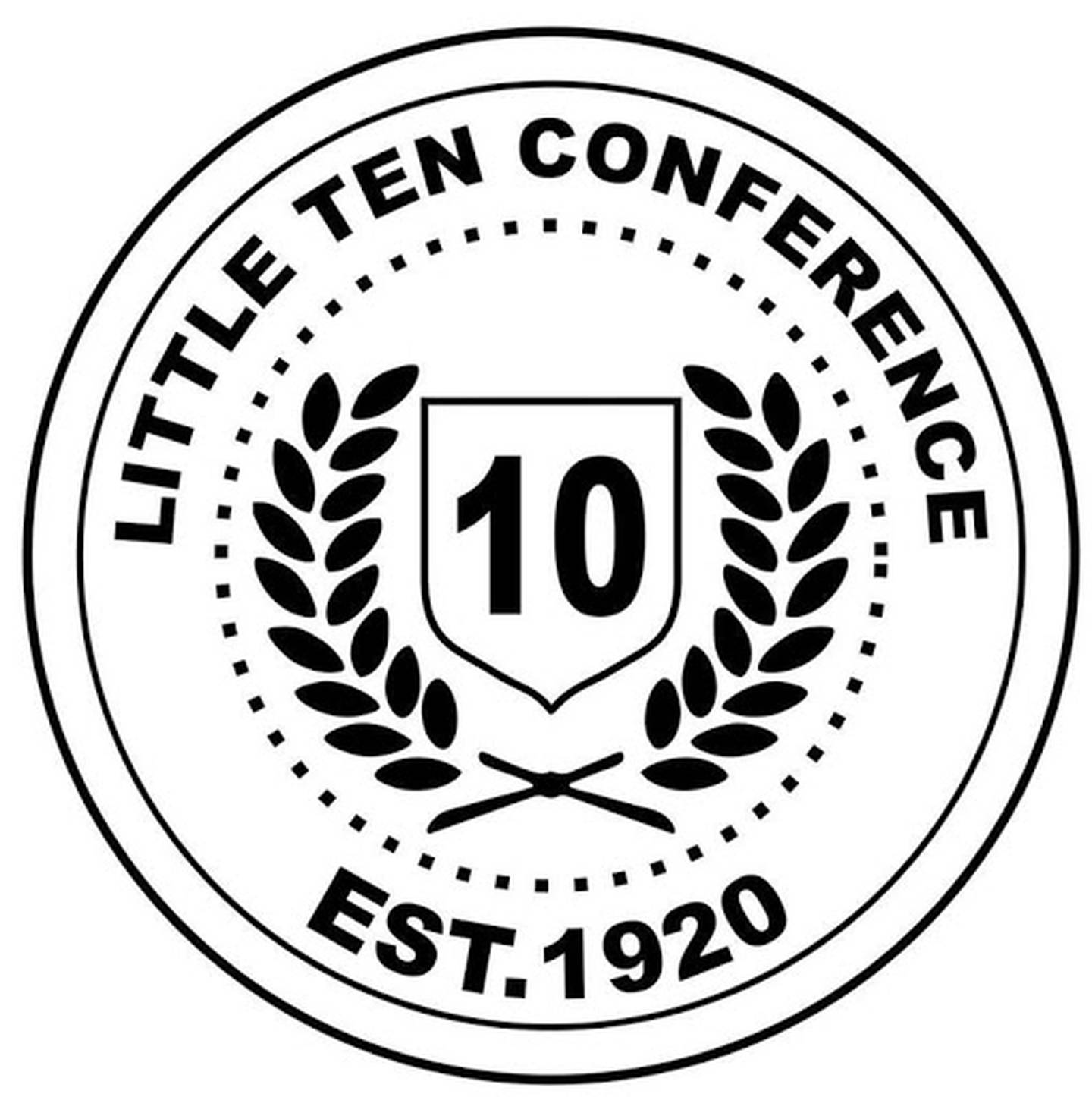 LITTLE TEN
1983
Hinckley-Big Rock, 18-1 and ranked No. 14 in Class A, defeated host Somonauk 62-42 to take the title. The Royals trailed 14-10 after one quarter but outscored Somonauk 20-6 in the second quarter to grab the momentum for good. The Royals' Diane Raymond poured in 37 points, with Christal Tommey adding 11 and Ellen Dorn 10. Cherrie Runkle led the Bobcats with 17 points, with Tami Palmatier adding nine and Sue Termini eight.
Serena topped Shabbona 43-29 for third place. Nina Potter scored 14 points, and Shelley Boe grabbed 15 rebounds for the Huskers. The Indians' Kirsten Benner popped in a game-best 25 points for the Indians.
1993
H-BR avenged the previous year's title-game loss to Leland with a dominating 61-38 triumph at Earlville. Suzanne Fletcher had a game-high 23 points for the Royals, while Nora Schindel had 11, Sherry Donoho nine and Courtney Converse eight. Kelly Baker sank three 3-pointers and ended with 19 points for the Panthers, while Marisa Thomas added nine points.
Waterman earned a 56-42 win in the third-place game over Shabbona. Tara Fenske netted a game-best 23 points for the Wolverines, with Trisha Tuntland adding 15 and Mandy Eichelberger 11. Heidi Hopwood led the Indians with 11 points.
2003
After playing to a tie at halftime, top-seeded Newark used a late burst in the third quarter to eventually defeat No. 2 Serena 60-46 for the title at Shabbona. The Norsemen were led by Kelly Friestad (14 points, three 3-pointers), Theresa Larson (13 points, six rebounds), Jeannie Keisler (11 points) and Amanda Peterson and Laura Eddy with eight points apiece. The Huskers received 12 points from Jenna Finley, 11 from Blair Erickson and nine from Beth Pfau.
LaMoille, behind 19 points each from Nigel Guether and Jessica Politsch, topped Hinckley-Big Rock 60-45 in the third-place contest. Michelle Hard had 14 points and Emily Ludwig nine for the Royals.
2013
Newark used a 12-point first-quarter advantage on its way to a 56-30 triumph over host Serena to win a second straight championship. The Norsemen (20-1) were led by Taylor Krug (15 points, five rebounds, three assists), Lauren Tollefson (11 points, three assists, four steals) and Abbey Akre (11 points, six rebounds). Sisters Ashante Witter (15 points, six rebounds) and Demi Witter (nine points, six rebounds) paced the Huskers.
Indian Creek defeated H-BR 26-23 in the third-place game, with Kate Thuestad scoring eight points for the Timberwolves.