The Seneca boys and girls cross country teams — led by first-place finishes from Austin Aldridge and Evelyn O'Connor — captured the Tri-County Conference championships at the Seneca FFA Farm Lab on Tuesday afternoon.
Seneca won the boys race with 32 points to finish ahead of Lowpoint-Washburn (39) and Henry-Senachwine (59). The Fighting Irish girls with 25 points topped Lowpoint-Washburn (41) and Marquette (63).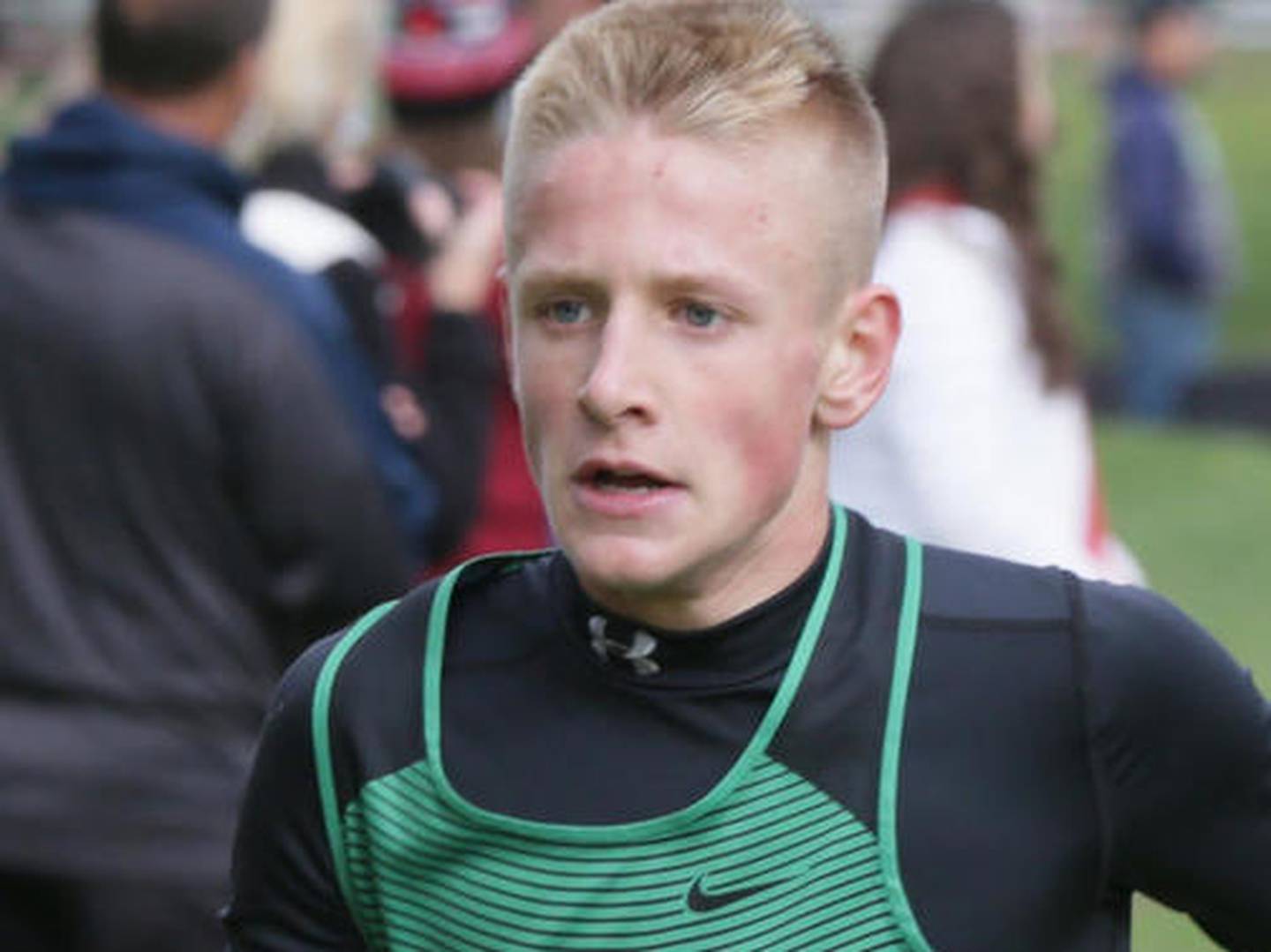 In the boys race, Aldridge crossed the finish line in 16 minutes, 52 seconds, while in the girls race, O'Connor finished the course in 20:18.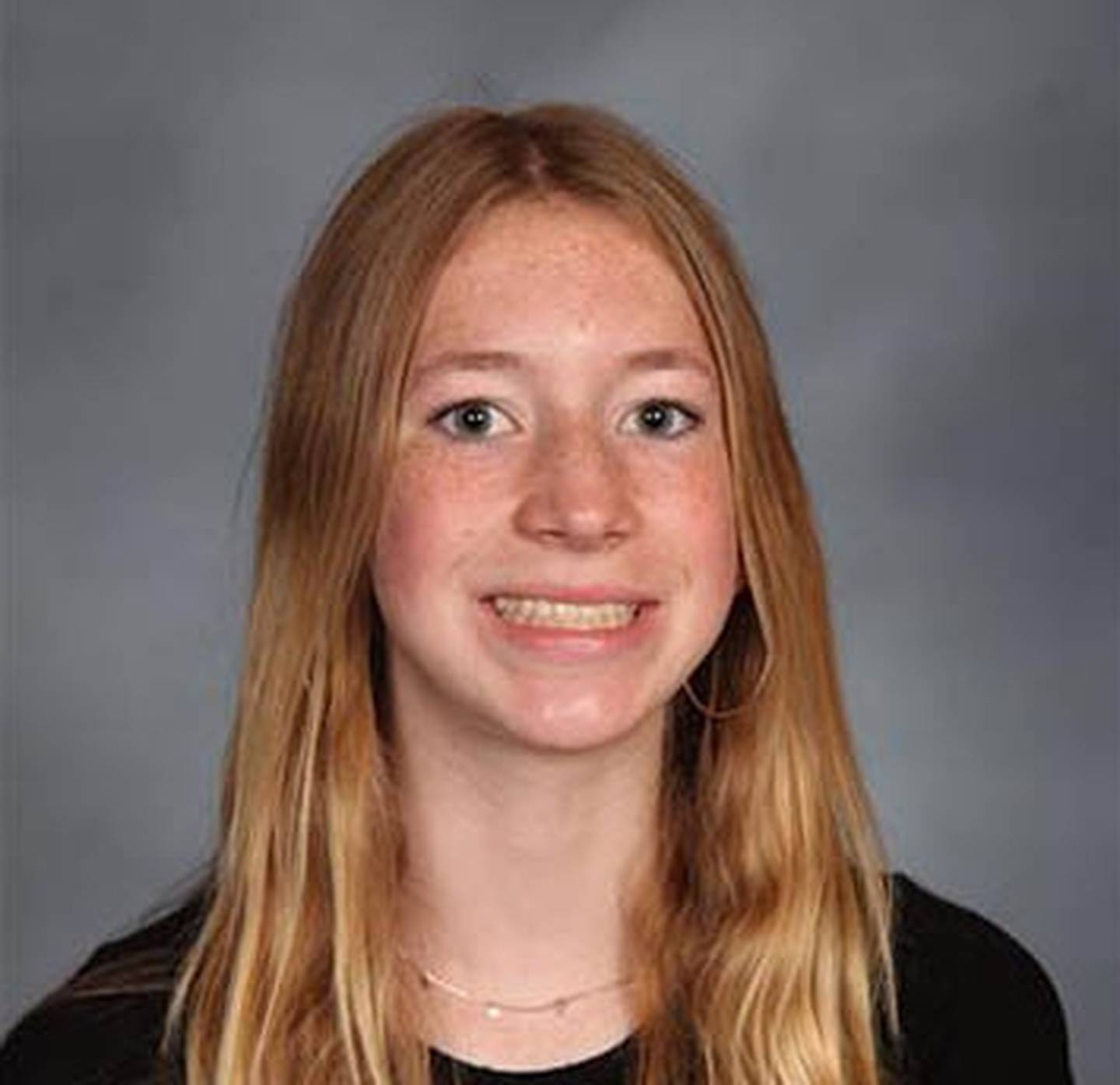 The Irish also received solid marks on the boys side from Chris Poyner (5th, 19:15), Logan Pasakarnis (9th, 19:29), Calvin Maierhofer (11th, 19:46), Nate Sprinkel (13th, 21:01), Jaxson Finch (21:02), Drew Danek (15th, 21:17), Connor Pabian (21:34) and Colin Collet (21:46). Marquette's Joe Amicon placed 23rd in 22:04.
On the girls side, finishing behind O'Connor for the Irish were Grace Steffes (4th, 22:08), Lily Mueller (8th, 22:58), Natalie Misener (9th, 23:57), Ruthie Steffes (10th, 24:12) and Keeli Pumphrey (14th, 25:50). The Crusaders' Maggie Jewett finished fifth in 22:15, followed by Olivia Tamblyn (13th, 25:39) and Morgan Nelson (15th, 26:31).
Boys cross country
Danko wins third race of season : Streator's Kody Danko placed first at a triangular with Illinois Valley Central and Washington in Chillicothe with a time of 16 minutes, 15 seconds. Ryan Seaton (16th), Chance Robart (22nd), Chase Lane (28th) and Cian Reed (36th) finished out the scoring for 'Dogs.
Ottawa runs at El-Paso-Gridley Invite: Ottawa placed 14th at the El Paso-Gridley Invite. The Pirates were led by Liam Tipple (41st, 18:46) and Lucas Farabaugh (42nd, 18:46.5), followed by Oliver Ruvalcaba (84th, 20:51), Gabriel Nye (85th, 20:51), Tyler Leach (110th, 22:15), Kaleb Nimke (112th, 22:21) and Grant Smithmeyer (114th, 22:25).
Girls cross country
Pierce finishes in top 20 for Streator: Abby Pierce led the Lady Bulldogs with a 16th-place finish in a time of 24 minutes and 2 seconds in a triangular with Illinois Valley Central and Washington in Chillicothe. Teammate Lily Kupec was close behind placing 17th, with other counting finishes coming from Bell Dean (20th), Katie Monaghan (21st) and Lily Graham (22nd).
Ottawa 7th at E-PG: Ottawa finished seventh as a team at the El-Paso-Gridey Invite, paced by a 10th-place finish by Grace Carroll in 20:51, followed by Addyson Miller (24th, 22:10.2), Eva Heimsoth (43rd, 23:20), Shaylen Quinn (83rd, 25:13), Michaela Froisland (85th, 25:15), Kindley Moore (95th, 25:570 and Madison Towne (96th, 25:59).
Girls volleyball
Streator def. Lisle, 25-14, 25-18: At Lisle, the Bulldog Spikers earned the Illinois Central Eight Conference win over the Lions.
Streator (9-13-1, 4-4) was paced by Ellie Isermann (four kills), Bella Dean (three kills), Alexa Jacobs (three kills, a block), Mya Zavada (two kills), Emma Rambo (nine assists) and Rilee Talty (nine digs).
Newark def. DePue, 25-6, 25-9: At DePue, the Norsemen rolled to the Little Ten Conference victory over the Little Giants.
Newark (18-4, 7-1) was led by nine assists, four kills and five aces from Lauren Ulrich and four digs by Taylor Kruser.
Serena def. Somonauk, 25-14, 25-22: At Somonauk, the Bobcats fell the Huskers in LTC play.
Somonauk (4-9, 2-5) was led by Josie Rader (four kills, 13 digs), Riley Snider (nine digs, six assists), Amelia Grace (nine digs) and Haley McCoy (two aces).
Earlville def. Leland, 25-12, 25-13: At Leland, the Red Raiders improved to 10-7 overall and 5-2 in LTC play with the triumph over the Panthers.
Earlville received 12 points, six aces and nine assists from Brooklyn Guelde, with Nevaeh Sansone posting six digs and four kills.
La Salle-Peru def. Sandwich, 25-9, 26-28, 25-7: At La Salle, the Indians fell the Cavaliers in the Interstate 8 Conference match.
Sandwich (8-14) was led by Alexis Sexton (11 assists, 12 digs, two kills), Claire Allen (seven kills, 15 digs), Breanna Sexton (13 digs) and Londyn Scott (four kills, two blocks).
Boys soccer
Reed-Custer 4, Streator 3 (PKs): At Braidwood, the Bulldogs (12-5, 3-2) played the Comets even in regulation, but fell 5-4 in penalty kicks in the IC8 match.
Declan O'Connor scored twice in regulation time, while Noah Russow also added a goal for Streator.
Somonauk 7, Stillman Valley 5: At Somonauk, the Bobcats (10-6-1) won the high-scoring match over the Cardinals.
Sophomore girls volleyball
Streator def. Lisle, 25-15, 25-19: At Lisle, leading the way for Streator (8-13, 5-3) were Sonia Proksa (eight kills, eight digs), Shaelyn Groesbeck (six kills, five digs), Mya Zavada (four kills), Aubrey Jacobs (13 assists, two kills, four digs) and Kenna Ondrey (eight digs).
Freshman girls volleyball
Streator def. Lisle, 25-16, 21-25, 25-12: At Lisle, Streator (2-10-1, 2-6) was paced by Maiya Lansford (11 aces), Ava Gwaltney (six aces) and Cyra Tupayachi (five kills).