Members of 4-H groups across La Salle County are completing projects and cleaning up the Ottawa fairgrounds in preparation for this week's fair.
This year's fair theme is "Around the World with 4-H," encapsulating that 4-H is celebrated throughout the world.
The La Salle County 4-H Show and Junior Fair is scheduled Thursday, July 14, through Sunday, July 17, with at least one event highlighting each day.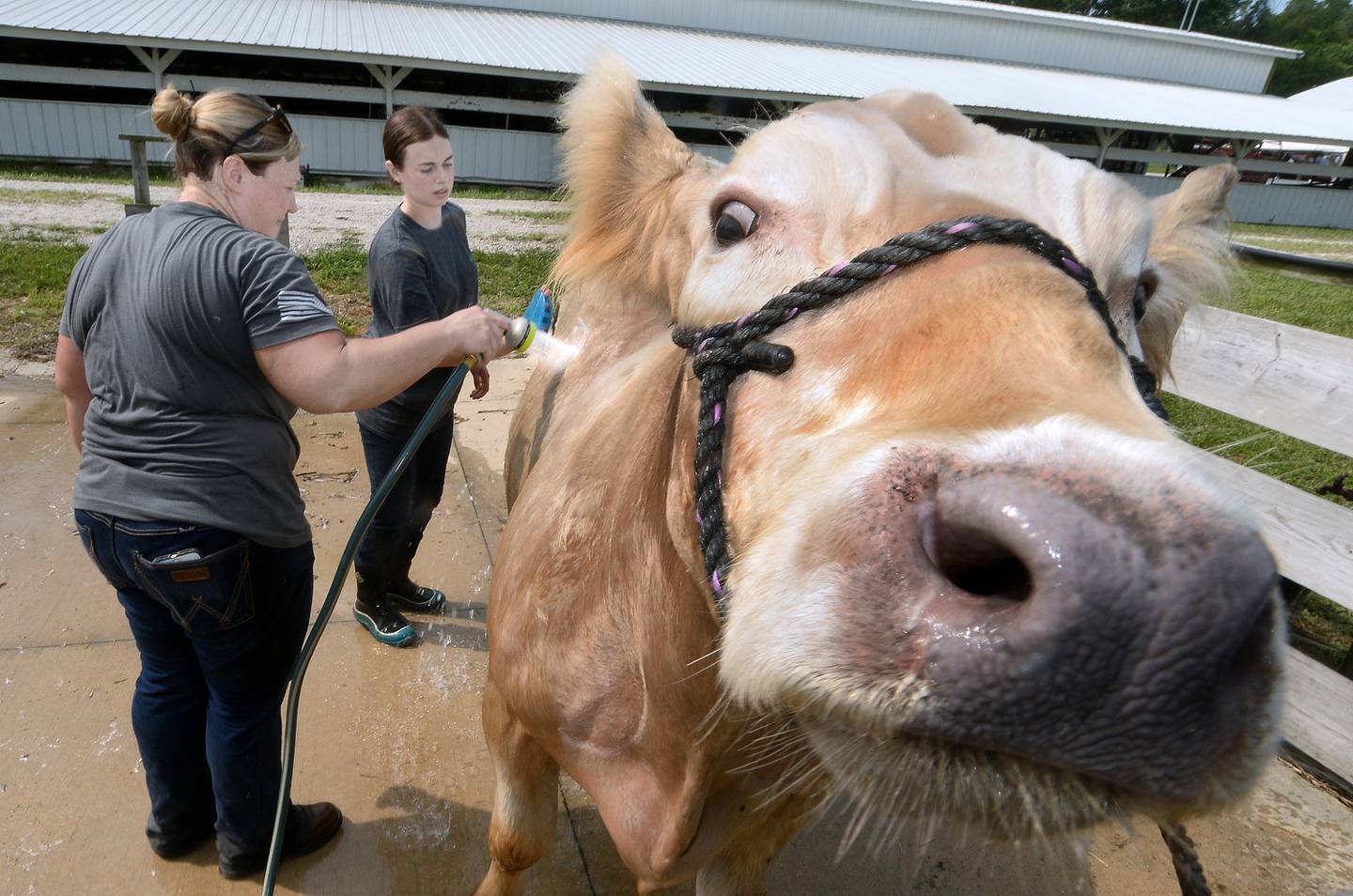 The 4-H show represents year-round projects, service learning and community activities. The events are open to the public.
Judging starts Thursday on non-livestock projects. This includes everything from aerospace to zucchini. There will be visual arts exhibitions, natural resources, interior design, food science, cake decorating, among several others. The Dog Show and a Style Revue Show is scheduled Thursday. The night's event will feature the Illinois State Pullers Truck and Tractor Pull, beginning at 7 p.m.
The swine, poultry and dairy shows begin 8 a.m. Friday. Following the dairy show the sheep show will begin at 1 p.m. The public presentation speaking contest is scheduled 5 p.m. in Exhibit Hall 3. Included with this presentation is a "Share Your Talent" impromptu show. Youth will entertain and share their creative talents. The Broken Horn Rodeo will close the evening events starting at 7 p.m.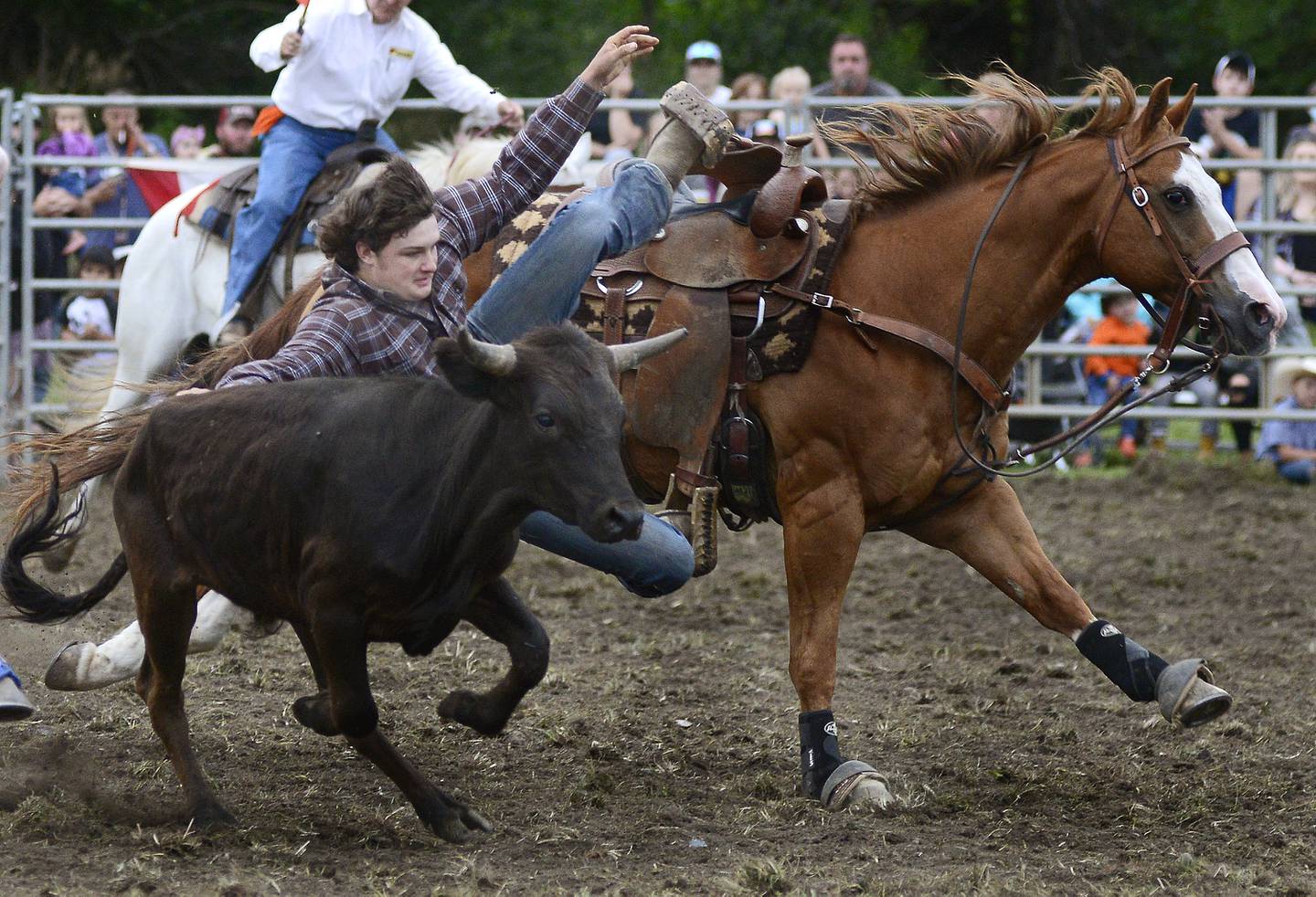 The horse, rabbit and beef Showmanship shows take over Saturday morning. Funny Magic Guy Rob Thompson will provide three shows throughout the afternoon. A fair auction is set at 4:30 pm in the show arena, with numerous items for bidding and proceeds benefiting La Salle County 4-H programming. The evening entertainment will be the Demolition Derby at 7 p.m.
The horse and goat shows begin at 8 a.m. Sunday. The ADM Master Showman contest also will begin at 11 a.m. in the Show Barn. As a special closing ceremony, graduating 4-H age youth and Cloverbuds are recognized in addition to the announcement of this year's hall of fame recipient. Fairgoers and 4-H youth will meet in building at 3 p.m. to congratulate all exhibitors and honor graduates. At the close of the fair the projects are released at about 4 p.m.
The mission of University of Illinois Extension is to provide practical education to help people, businesses and communities solve problems, develop skills and build a better future. University of Illinois Extension provides equal opportunities in programs and employment.
Forward 4-H questions to University of Illinois — La Salle County Extension at 815-433-0707, or for information regarding entry and night events call the junior fair at 815-200-3913.
If you have general questions or need more information, call University of Illinois Extension — Bureau, La Salle, Marshall, Putnam Unit Office at 815-224-0889 or go to https://extension.illinois.edu/blmp
Thursday, July 14
8 a.m.: General 4-H project judging
9:30 a.m.: Children's Hospital of Illinois
2 p.m.: Fashion revue, Exhibit Hall III
5 p.m.: Dog show
7 p.m.: Illinois State Pullers Truck and Tractor Pull
Friday, July 15
8 a.m.: Swing judging
8 a.m.: Poultry judging
11 a.m.: Dairy show
1 p.m.: Sheep show
4 p.m.: Cat show
4 p.m.: 3-on-3 basketball
4 to 7 p.m.: Gypsy Queen karaoke
5 p.m.: Public presentation and talent show
7 p.m.: Broken Horse rodeo
Saturday, July 16
8 a.m.: Horse show
8:30 a.m.: Beef Showmanship Contest followed by Purebred & Market beef judging
8:30 a.m.: Rabbit show
11 a.m. to 2 p.m.: 4-H pop-up tent activities
11 a.m., 1 p.m., 3 p.m.: Funny Magic Guy Rob Thompson, three shows
1 p.m.: Bicycle rodeo, ages 5 to 8
2 p.m.: Bicycle rodeo, ages 9 to 12
4 p.m.: Basketball court games
4 to 7 p.m.: Dawn May facepainting
4:30 p.m.: Fair auction, Friends of Extension and 4-H
7 p.m.: Ramer Race Promotions Demolition Derby
Sunday, July 17
8 a.m.: Horse show, horse arena
8 a.m.: Goat show
10 a.m.: Master showman contest
11 a.m.: Cow pie beingo with North Stars 4-H Club
3 p.m.: Honor 4-H and Cloverbud graduates, hall of fame recognition
4 p.m.: Project pick up