1992 Streator softball entering SHS Hall of Fame
The 1992 Streator High School varsity softball team has been selected for induction into the Streator High School Athletic Hall of Fame. The team is the lone new member voted in by the committee in 2022 and will be inducted at the Hall of Fame's banquet held in 2025.
The 1992 Bulldogs softball team won the program's first regional championship since the back-to-back state-qualifying teams of the early 1980s. The team, coached by head coach Sue McGrath and assistants Ruth McCartney and Jim Cherveny, included Anne Berry, Lisa Stimac, Jennifer Cherveny, Kelly Dzuris, Laura Ahearn, Brooke Hoskins, Kelly Gallick, Kerri Hert, Jeanna Marcin, Jennie Battershell, Wendy Hahn, Leslie Lebo, Michelle Hallam and Angie Kelly.
The SHS Athletic Hall of Fame on Oct. 15 will hold its banquet to induct the previous class' inductees – Chad Lucas, J.J. Cravatta, Jerry Missel, Drew Sabol, the 2010 baseball team, and the 2005-06 girls bowling team.
IBCA All-Star Games set for Saturday
The Illinois Basketball Coaches Association's annual all-star games will take place Saturday at the Pontiac Community High School Gym. Game times are the 1A-2A South Girls vs. 1A-2A North Girls at 11 a.m., the 3A-4A South Girls vs. 3A-4A North Girls at 1 p.m., the 1A-2A South Boys vs. 1A-2A North Boys at 3 p.m., and the 3A-4A South Boys vs. 3A-4A North Boys at 5 p.m. Admission is $5.
Local and surrounding area girls players scheduled to play are Serena's Katie Baker (1A-2A North), Hinckley-Big Rock's Ashleigh Wackerlin (1A-2A North), Fieldcrest's Ella Goodrich (1A-2A South), as well as Sycamore's Faith Feuerbach and Ella Shipley for the 3A-4A South.
On the boys side, St, Bede Academy's Paul Hart will play for the 1A-2A North, which will be coached by Fieldcrest's Matt Winkler, while two players who have starred at the Ottawa Dean Riley "Shootin' the Rock" Thanksgiving Tournament – Dixon's Jake Gaither and Oak Forest's Robbie Avila – will play for the 3A-4A North squad coach by Oak Forest's Matt Manzke.
Tri-County releases all-conference softball
The Tri-County Conference recently released its 2022 all-conference softball teams. Seneca's Sam Vandevelde was selected as the league's Most Valuable Player, while Marquette Academy's Kaylee Killelea earned Pitcher of the Year honors, and both were selected to the nine-member first team.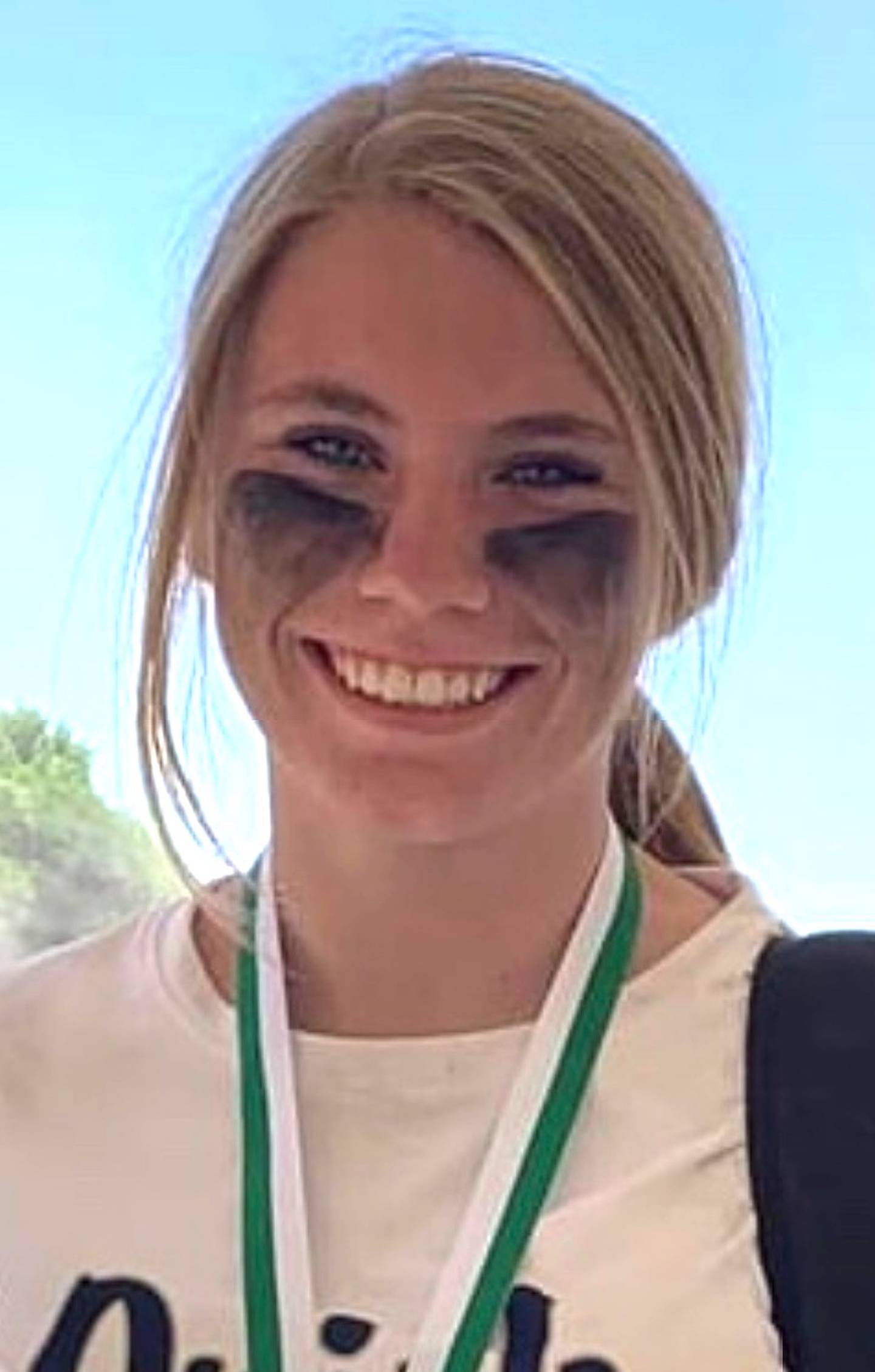 Also receiving first-team accolades are Eva McCallum (Marquette), Zoe Hougas (Seneca), Alyssa Zellers (Seneca), Ella Sibert (Woodland-Flanagan-Cornell), Cheyenne Burns (Woodland-Flanagan-Cornell), Kaitlyn Anderson (Henry-Senachwine) and Jordan Schultz (Dwight).
Those voted to the second team are Lindsey Kaufmann (Marquette), Izzy Garkey (Marquette), Maddie Klicker (Seneca), Madi Mino (Seneca), Cloee Johnston (Woodland-Flanagan-Cornell), Olivia Chismarick (Woodland-Flanagan-Cornell), Lauren Harbison (Henry-Senachwine), Erin Anderson (Dwight), and Zofia Uzella (Putnam County). Those selected Honorable mention were: Avery Durdan (Marquette), Shae Simons (Woodland-Flanagan-Cornell), Hope Self (Henry-Senachwine), Rachael Heath (Dwight), Alexis Thetard (Dwight), Sophie Milloy (Midland), and Maggie Richetta (Putnam County).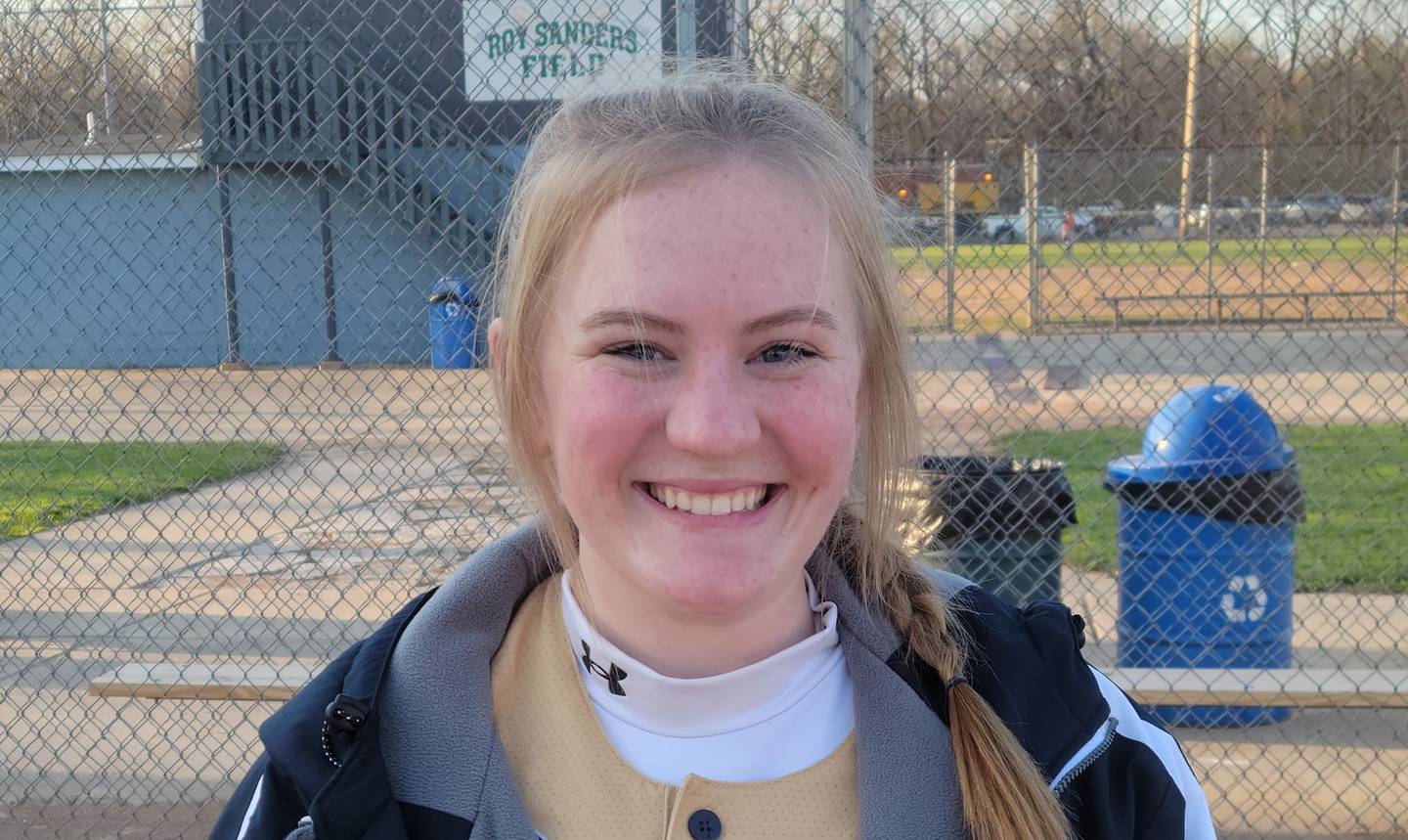 Little Ten releases all-conference baseball
The Little Ten Conference recently released its 2022 all-conference baseball teams with undefeated champion Newark grabbing five of the 16 spots.
The Norsemen's Lucas Pasakarnis, Jake Kruser and Joe Martin were unanimous selections, while Tegan Kruser and Mitchell Kruser also made the squad. Somonauk's Brendan Roberts and Broc Slais were unanimous picks, with Carson Bahrey also voted to the team. Serena's Cole Shannon and Tanner Faivre were unanimous selections, as was Earlville's Bryar Keller.
Tri-County releases all-conference baseball
The Tri-County Conference on Monday released its all-conference baseball teams for the 2022 season, with Putnam County junior Andrew Pyszka named the Player of the Year and Seneca senior Matt Cruise the Pitcher of the Year.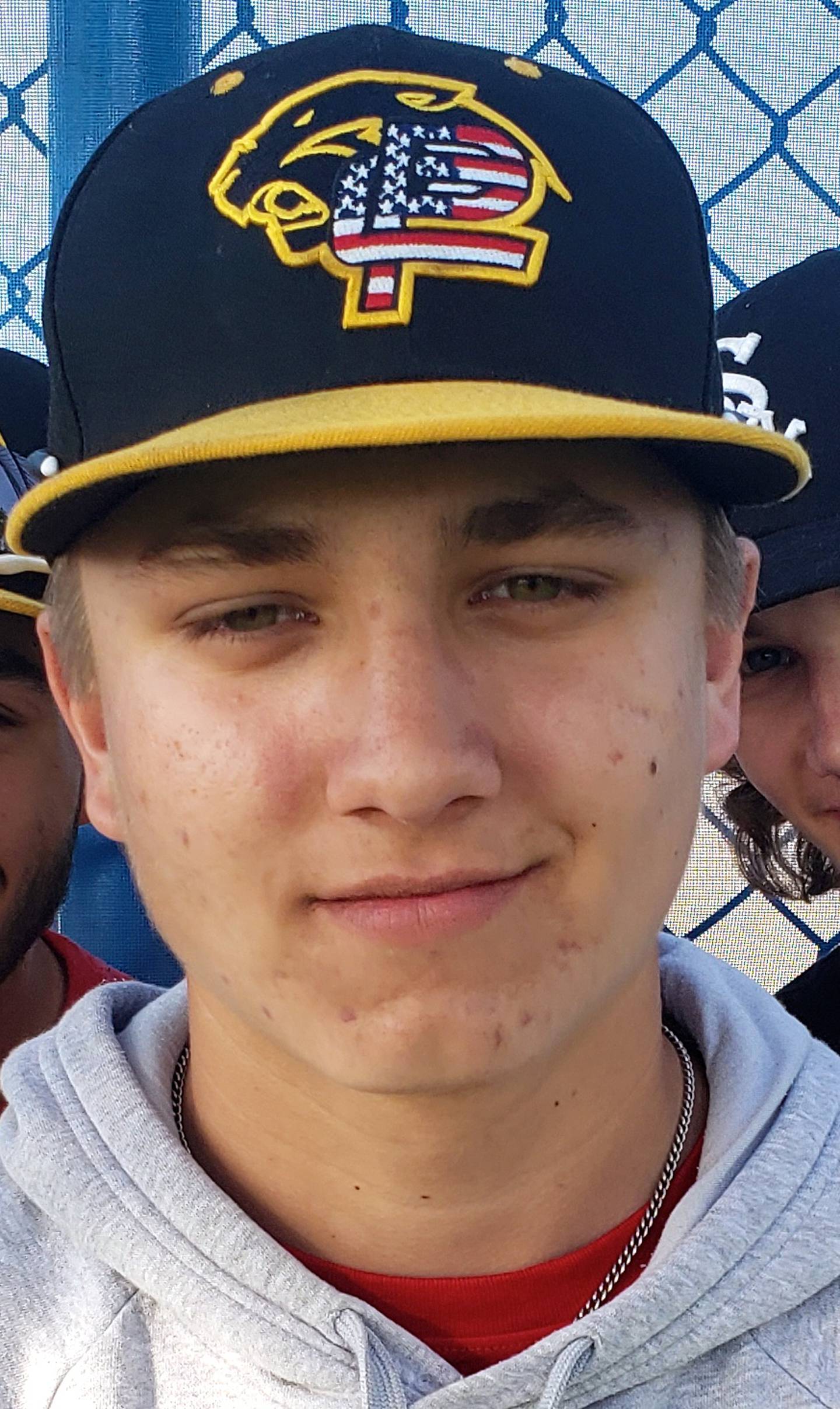 Pyszka (unanimous) is one of three Panthers on the first team, the others being senior Drake Smith and junior Jackson McDonald. Two Marquette Crusaders – junior Logan Nelson (unanimous) and senior Brady Ewers – are on the first team. Cruise and fellow senior Tyler Sulzberger were selected from Seneca, with the team rounded out by Roanoke-Benson senior Chase Martin (unanimous) and Henry-Sencahwine sophomore Lance Kiesewetter.
The second team includes Marquette's Taylor Waldron, Aiden Thompson, Sam Mitre and Hayden McKenna; Henry-Senachwine's Troy Westerdahl; Midland's Riley McFadden; Seneca's Paxton Giertz and Casey Clennon; and Dwight's Jack Duffy.
Receiving honorable mention were R-B's Isaiah Beyer, Luke Sauder and Nolan Hunter; Putnam County's Nicholas Currie; Henry-Senwachwine's PJ Ehrat and Preston Rowe; Dwight's Luke Gallet; and Woodland/Flanagan-Cornell's Will Weber.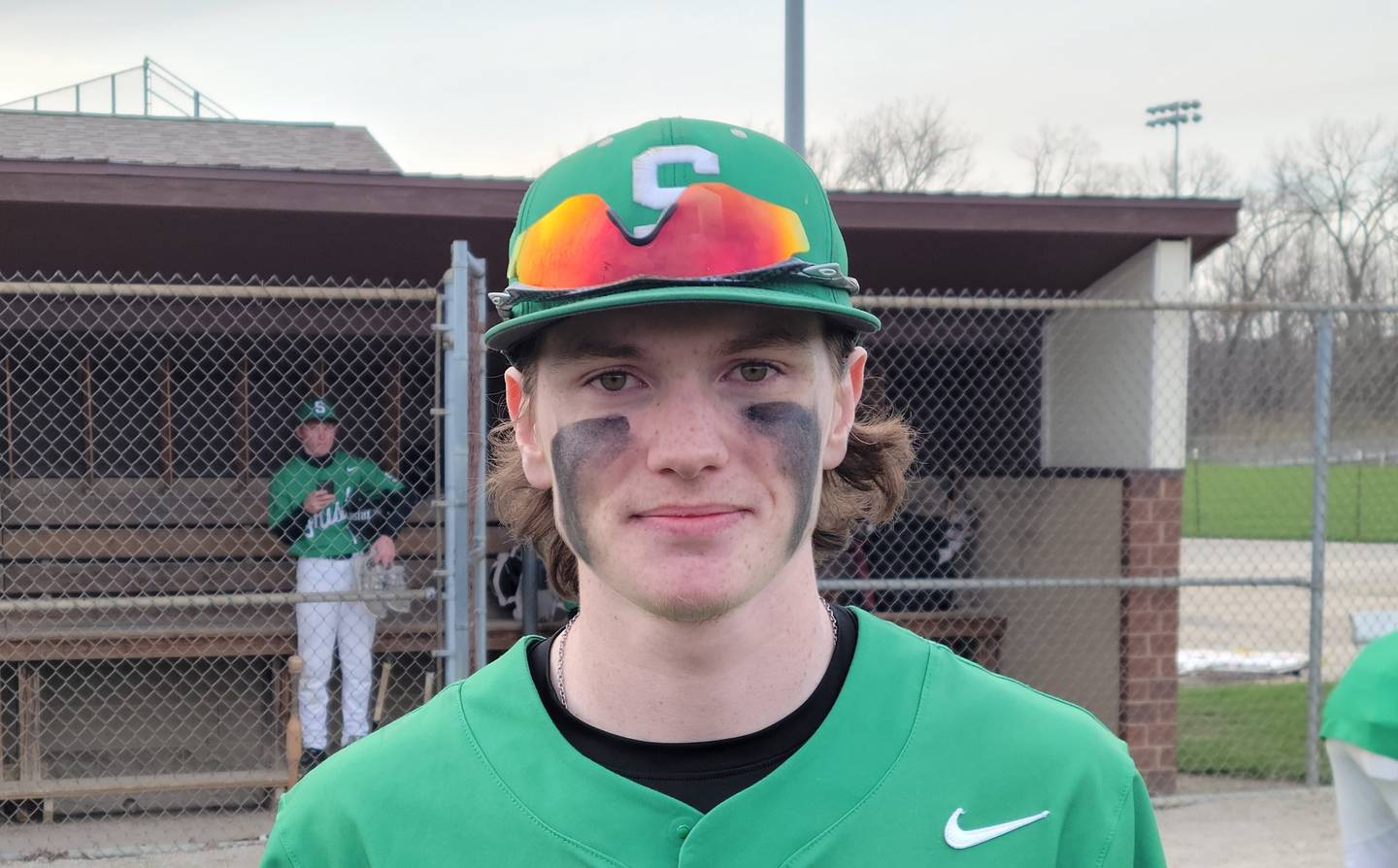 Ottawa City Rec Softball
In Tuesday league action, The Outage (2-0) defeated JJ's Tap, 19-13, as John Calkins (two home runs) and Caleb Gould posted four hits each and Karter Lowery had three hits, including a homer. Nick Harsted and Curtiss Johnson hit homers for JJ's Tap (0-2), and Brazon Wheeler, CJ Norman and Matt Lambert doubled.
Manley/Dan Le Music Services (2-0) topped Tony's Butt Shack, 15-6, as John Hiester, Klye McLendon and Brandon Skolek each had three hits, while Andrew Amm tripled, and Andrew Mathis, Wyatt Hill and Zach Miller doubled. Tony's (1-1) received two singles and a double each from Mike Schramm and Jake Moore.
Hometown National Bank (2-0) rolled to a 19-4 triumph over Berta's Tap as Jake Less (double, home run) had three hits, Clay Caputo (double) had two hits and Jim Fultz homered. Ty Frieders paced Berta's (0-2) with a single and a home run.
Illinois Office Supply (1-1) posted a 13-2 victory over Allison Asphalt as Jon Hawk (home run), Evan Green (double), Dylan Gerding (double) and Nate Melvin (double) all registered two hits each. Allison Asphalt (0-2) had hits from Tic Allison, David Dillard, Verne Thompson, Jonah Trevino and Brant Decker.
Streator Youth Baseball highlights
Major League: Varsity Sports defeated Vactor, 9-7, as Kellen Gassman (RBI) had three hits and Yoniel Perez (triple, two RBIs) two hits with Krillin Caulkins and Lane Harcharik also adding RBIs. Brandon Mangruem struck out five in five innings for the pitching win, with Kole Yuhas recording an inning of relief.
Minor League: Luckey Logistics slipped past Streator Collision, 8-7, with Liam Doty smacking a two-out, two-run walk-off single. Doty also had a double, Daxton Branz and Grayson Wissen added hits, and Owen Basina added an RBI. Winning pitcher Joey Studnicki struck out three.
Gavin's Lawn Care earned an 8-7 victory over Streator Collision with Rayland Rivers providing the game-winning RBI single. Michael Cunningham doubled and tripled. Marshall Volkman had two hits, and Brody Daugherity doubled and stole three bases. Silas Angelico lined an RBI double for Streator Collision.
Junior League: Streator Dairy Queen defeated Oglesby Pescetto, 7-2, as Billy Guyen and Keegan Gassman (RBI) each had two hits and Jon Davis an RBI. Guyen earned the pitching win after fanning six in five innings, while Kam Darrow worked an inning of relief.
Dairy Queen also topped Ottawa National Black, 11-6. Gassman and winning pitcher Jared Clark (3 IP, 4 K) each had two hits, while Gassman and Madden McCloskey helped close out the victory on the mound. Ottawa National received a triple from Jack Carroll and a single by Brendyn Fuchs.
Instructional League: Feken Trucking slipped past Dieken Farm Management, 14-13. Jeremiah Granados had two hits and two runs scored for Feken, while William Fletcher posted three hits for Dieken Farms.