At Red Tail Run Golf Course in Decatur, the area's lone female state qualifier, Seneca senior Rylee Stenzel, carded a second round 3-over 75 to finish with a final score of 156 to finish 20th the IHSA Class 1A Girls State Tournament.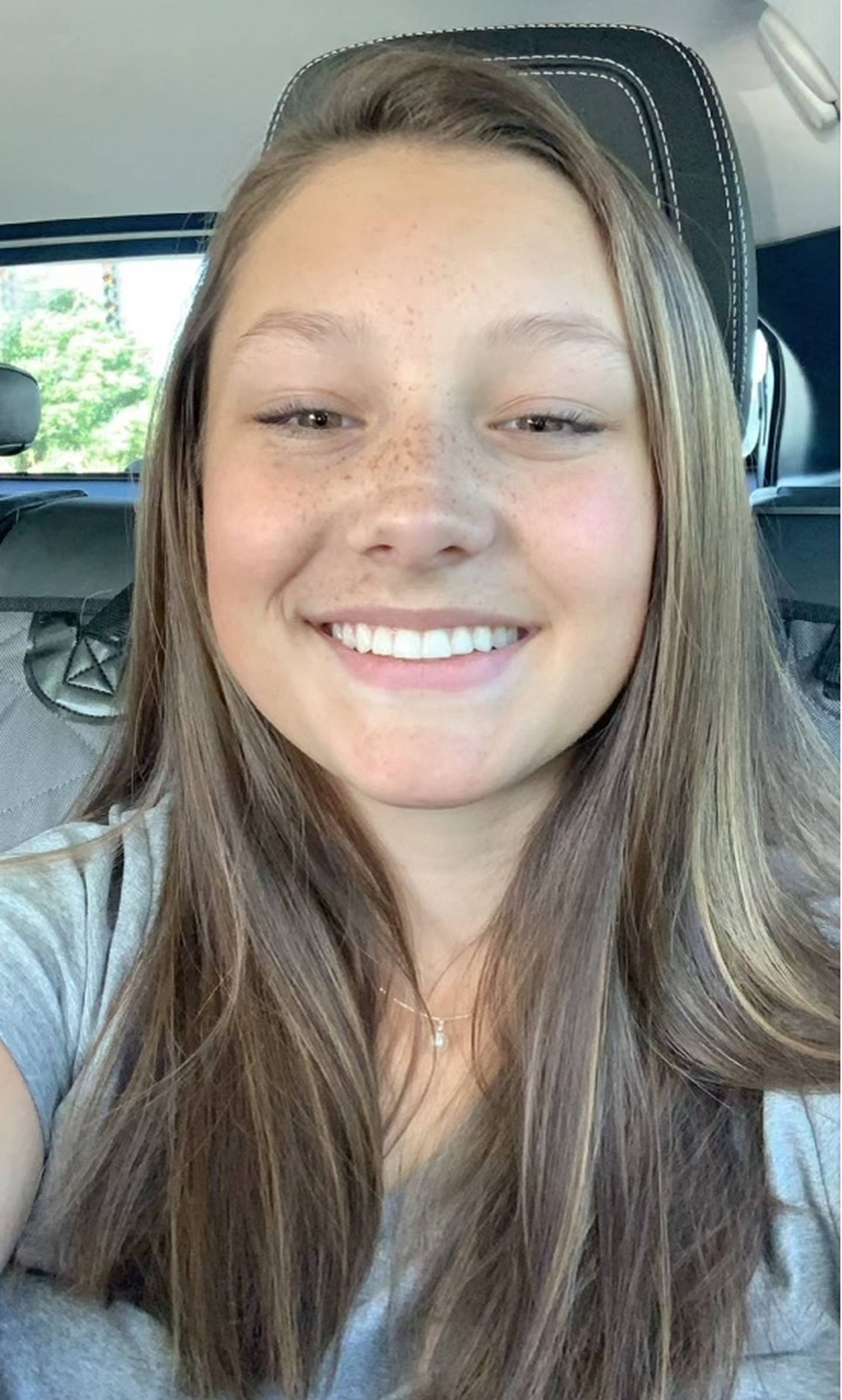 Stenzel recorded a trio of birdies on the day, to go along with nine pars, to move up nine spots after Friday's opening-round 81.
Girls tennis
Ottawa claims I-8 Tournament: At Rochelle, the Pirates won the 2021 Interstate Eight Conference championship and now await their own Class 1A Sectional this weekend.
Both Ella Marvel at No. 1 singles and the No. 2 doubles team of Emma Cushing and Rylee O'Fallon won their brackets to become I-8 champions.
Volleyball
Newark wins Little Ten Tournament: Newark senior Megan Williams wasn't in the lineup back on Sept. 14 due to illness when the Norsemen got beaten in two sets by an accomplished squad from Earlville during a Little Ten Conference regular season matchup.
But during the championship hookup at the 47th Annual LTC Tournament Williams was a hard--hitting dynamo. She blasted down a whopping 24 kills along with eight key service points and a pair of aces as the No. 1 seeded Norsemen rallied back twice – first after a one-set deficit – and then from down seven in the final set to come away with a scintillating 20-25, 25-16, 25-21 victory over the No. 2 seeded Raiders (17-5).
"It was hard for me to realize that I wasn't going to play the first time we went up against Earlville," Williams said. "They were so tough again tonight and I got some great sets from [Newark sophomore setter] Lauren [Ulrich] and we were able to find a way to win tonight even down one set and then down by a lot in the final game. This kept our great tradition alive in this event and I couldn't be happier that I was able to have such a great match."
Newark (20-5) has now won 24 LTC Tourney crowns dating back to the inception of the event in 1976, including 18 of the last 21 and the past five in a row.
— Visit MyWebTimes.com to read Bill Lidinsky's full report on the match.
Indian Creek def. Serena, 25-27, 25-22, 25-22: At Shabbona, the No. 4-seeded Huskers won the opening set of the third-place match in the Little Ten Conference Tournament, but the No. 3-seeded Timberwolves bounced back to take the final two sets for the victory.
Hinckley-Big Rock def. Somonauk 25-20, 25-21: At Shabbona, the No. 5-seeded Bobcats fell to the No. 6-seeded Royals in the consolation championship of the Little Ten Conference Tournament. Somonauk (6-12) was led by Aletheia Johnson (three aces), Maggie Roberts (three kills), Aubrey Westbrook (16 digs), Riley Snider (five assists) and Ame Grace (nine digs),
Eureka def. Flanagan-Cornell, 23-25, 25-15, 25-9: At Flanagan, the host Falcons captured the opening set only to see the Hornets come back to take the final two in the Heart of Illinois Conference match. Flanagan-Cornell (9-16, 2-7) was paced by Grace Zimmerman (four kills, two aces), Kortney Harms (seven assists, eight kills, nine digs), Kalynne Kindermann (13 digs), Reagan Montello (11 assists, seven digs) and Aniya Maxon (five kills).
Football
Stockton 63, Fieldcrest 6: At Minonk, the Knights fell behind the Blackhawks 21-0 after the first quarter and 49-0 at halftime in dropping to 0-7 on the season. Eddie Lorton led Fieldcrest with 47 yards rushing on 16 carries and 31 yards passing, while Ethan Stoeger had 35 yards on nine attempts — including a 10-yard TD run in the third quarter — and Logan Halley nine carries for 24 yards. Mikael Herrin paced the Knights defense with five tackles with Stoeger adding four stops.
– Read Michael Urbanec's full report from the sidelines online at MyWebTimes.com and FridayNightDrive.com.
Sophomore football
Morris 27, Ottawa 7: At Morris, the Corsairs received a TD run from Mortenson (42 yards rushing) in the defeat. Averkamp (34) was second on the team in yardage.